Smart Watch Customization Solution
Your Smart Watch OEM & ODM
Expert in China
With more than 9 years dedicated experience in Smart Watch OEM & ODM service, iSmarch has successfully built up their reputation for high accuracy smart watch in a vertical market and compliment us on our consumer smartwatch quality, cost and service. Both 2 different markets we work since 2013, proven our strong capability in new product design, R&D engineering for ODM projects, supply chain management for daily production line, and quality assurance.
Please follow the Smart Watch OEM & ODM Ultimate Guide: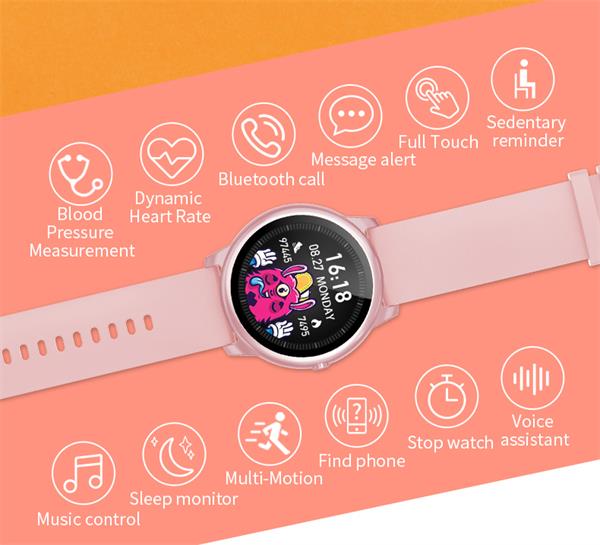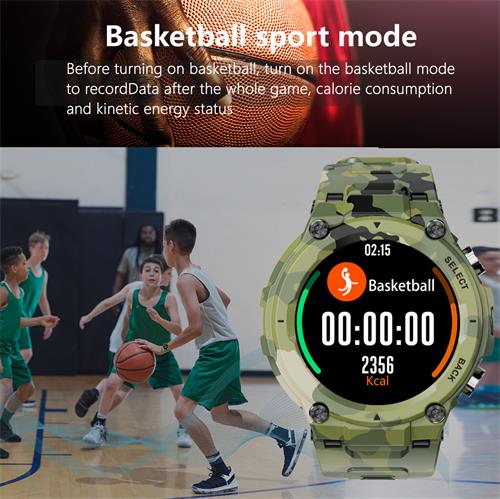 1. Understand Smart Watch Structure & Specifications
Smart watch is one of the hot selling consumer electronics, it's not difficult for you to know the smartwatch main components and features. It would be helpful to understand better if you already use smartwatch.
1.1 Display:
Size: 0.96″ and 1.14″ are the most common size for smart band or small screen smartwatch style. 1.09″, 1.28″, 1.3″, 1.4 are the main size for round and square shape. And since 2018, big screen size becomes very popular like 1.54″, 1.69″, or even bigger 2.88″
Material: IPS, TFT, LCD, OLED, to use raw material will depend on the structure and cost. Because smartwatch supplier will choose the stable quality and lower cost to make finished products competitive
Resolution: 240*240 dpi is the most common resolution, also have 240*320 or 320*320 dpi, also have lower like 80*160dpi this is also depend on the size of the display. 
Touch type: Full touch or single touch. Most of our smartwatches are in full touch; the user will have a better experience with full touch. But some will keep single touch, which is also working fine for most customers.
Cost: smart watch screen cost increase a lot since last year, some even double than before. Usually, the bigger size cost will be higher than the smaller size, but some size even small but seldom factory use the cost will also higher than bigger screen size. But the most common size screen will be the lower price.
1.2 CPU: 
This is one of the most crucial parts for smartwatch cost and quality because the CPU decides the hardware quality, software, and App. We adopt Nordic chip for overseas market as we focus on the middle-high and high-quality vertical market. They need high accuracy to make sure the remote monitoring results.
Nordic NRF52840, NRF52832, MTK2503A-ARM7, MTK2502D, Realtek 8762CW+BK3266, Realtek 8762C, RTL8762CK, RTK8762C+VC31 are the top using in China market.
But please keep in mind, even use the same CPU, but from a different supplier with the other algorithm, the quality level also will be different. But if you want to provide high accuracy data like heart rate or SPO2, reply on high-quality CPU solutions.
1.3 Battery:
Capacity: 90mah for the small size smartwatch or smart band, 200mah, 300mah, or even some up to 650mah.
Working time: generally speaking, bigger capacity can use for a long time after charging, but this is based on the exact CPU solutions. Smartwatch working time from 1-30days based on different solution and how many sensors keeps working. Like GPS, Wifi takes lots of power consumption
Standby time: most smartwatch standby time can be 20-50days
Certification: MSDS is a must for shipment
1.4 Watch Case Material:
CNC: polished CNC case is the best for a smartwatch and anti-corrosion in touch application. A rigid outlook more suitable for business people. This is usually made for a luxury watch brand.
Aluminum alloy: this is the most common use for a smartwatch for middle-level, very light and elegant, suitable for any kind of strap-like silicone or leather strap.
Plastic: some customers prefer plastic but outlook like alloy, lightest weight and durable to use, lower cost compared to other 2 watch case material.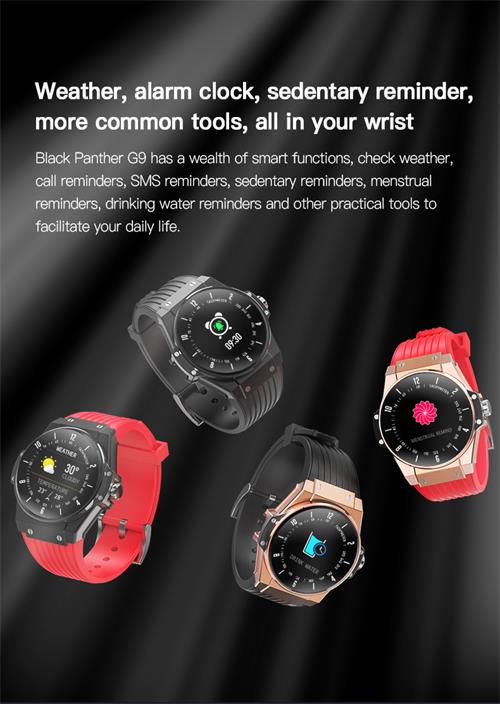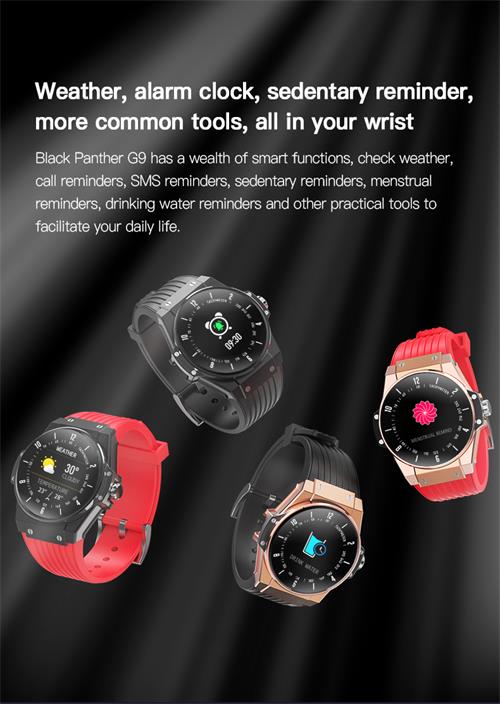 1.5 Storage/RAM:
128MB, 160MB, 154MB, 4GB RAM 
1.6 Watch Strap:
Material: TPU/silicone as standard material for the most smartwatch, also have leather, mesh, steel for customization
Width: 18mm, 20mm, 22mm
1.7 Charing Way:
Magnetic charging: have two pins that connect with the back of the watch case to charging
Wireless charging: just put a watch on a wireless charger, same way like a smartphone
USB charging: this is for a smart band, USB charging
Take the time to learn more about smartwatch functions and structures before you start your smartwatch project, and it will help you make the correct decision. You don't need to know very deeply. Just have a general idea and concept. I believe a good supplier will guide you on how to proceed with your OEM ODM SmartWatch project.
Please check out our catalog to learn more about the features. 
2. Smart Watch OEM & ODM Defenition and Process
Most smartwatch factory have the capability to do 100% New product customization from product design, mold opening, function, packaging are customized according to the customer. In short, customers provide the product idea to an ODM smart watch factory, and the factory helps you open the tooling based on your features and sell under your brand name to the worldwide market.
Generally, you are required to provide the appearance and function requirements of the smartwatch. The factory can design the internal PCBA according to your outlook design, and you also could choose the CPU solution and sensors you want to use. The ownership of the product belongs to you, and the factory only helps you realize your product concept.
So the product is made mainly according to your specifications. You own the ID and ownership of the product. You can register the appearance patent, the function patent, etc.
According to your functions and required primary raw materials, you can strictly control the cost of your ODM smartwatch. Still, the premise is that you need a large quantity, so your early market research will be very important. Therefore, the ODM business model can be a highly profitable business model for the long term.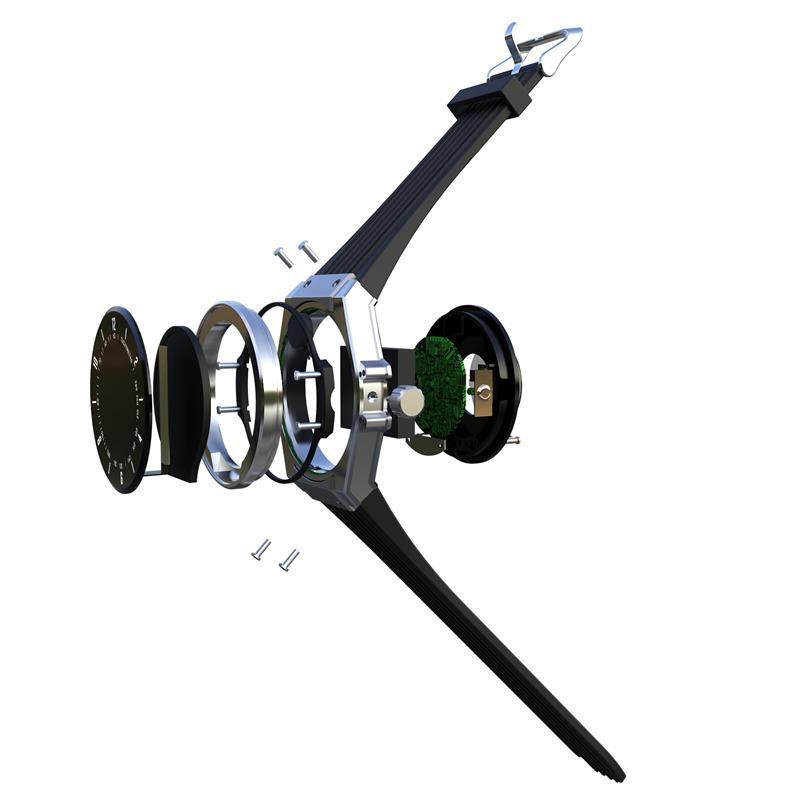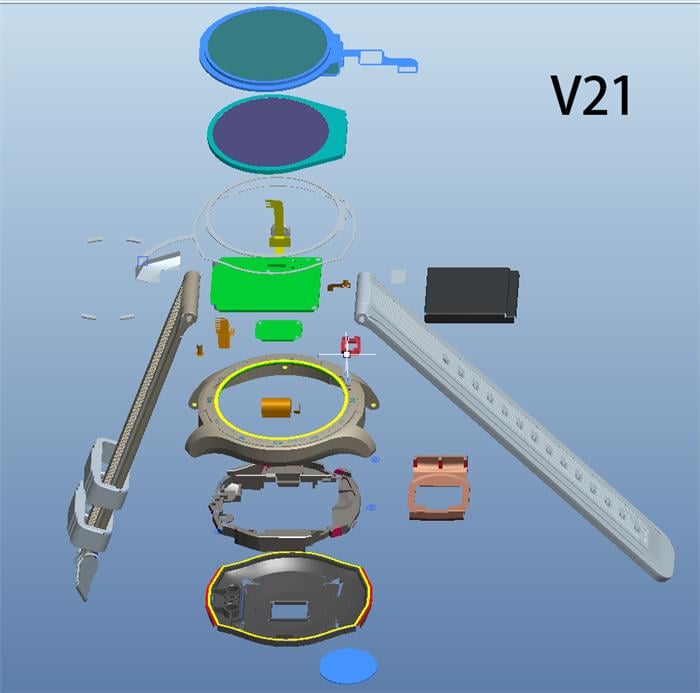 Process of ODM Smart Watch Customization:
Step 1: Smartwatch features & function definition
Step 2: If all features could reach, then the customer provide drawing or design of the smartwatch
Step 3: Based on the above 2 steps, confirm the main raw materials like CPU, sensors. This will decide the cost of the smartwatch and quality
Step 4: Confirm the ODM cost, including tooling cost & engineering cost, also the product unit price. Also need to have a rough idea for first-order quantity, as this is a new project so will have MOQ, different factory will be other, but it should be 10,000-20,000pcs for first bulk order.
Step 5: Sign an agreement for the ODM smartwatch project, including timeline, samples, bulk order time, patent issue, etc…
Step 6: Customer pays the ODM fee, then smart watch supplier start the customization work based on agreement
Step 7: Test samples after tooling, approval samples
Step 8: Start bulk order
OEM is also called Private Label Smartwatch. As importers or brand owners, they will want to do OEM customization when they start to sell smartwatches so that the products more suitable for sales under their brands.
Further customization will make the product more unique and competitive, such as customizing the logo, UI, language and even providing services of regularly updated smartwatch software to improve user experience.
Think about your smartwatch with:
When the smartwatch starts up, your logo and brand will appear;
Special icon on the watch firmware;
Custom theme packaging color box;
The advantage of OEM is that you can save time and investment to grab the market with the newest unique products in the first time because you don't need to research and design products. Instead, you can OEM a series from the factory's existing products under your brand.
But you may also be aware of the disadvantage of OEM smartwatch customization.
One of the most main reason is that your product is not that different from competitors who have adopted this business model because the factory may also be sold to other competitors. We already support wholesaler to do OEM customization.
Process of OEM Smart Watch Customization:
Step 1: Pick out some samples for testing from factory existing items
Step 2: Confirm 1 or several SKU for your OEM smartwatch
Step 3: Start OEM smartwatch projects like logo, UI or package ect.
Step 4: It will have different MOQ for different OEM customization.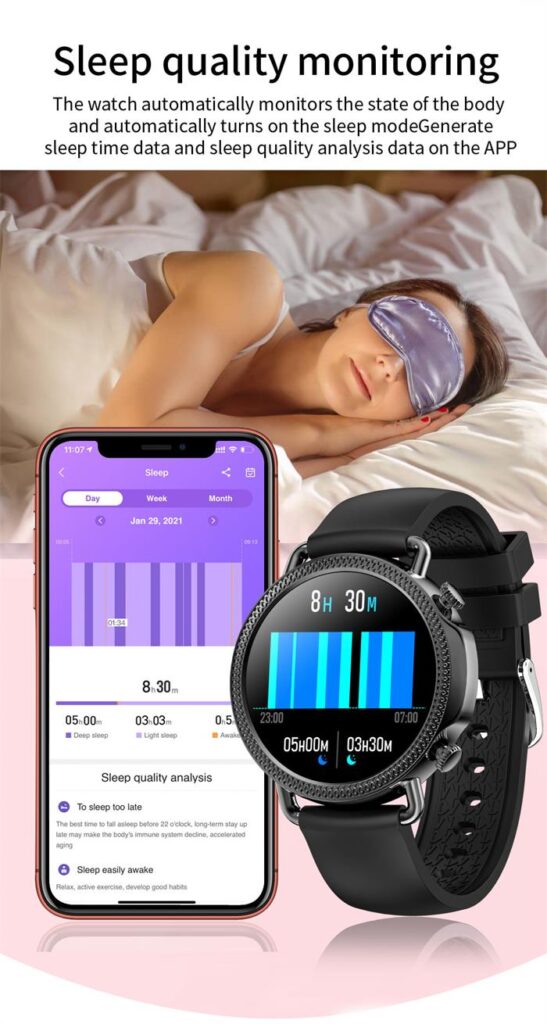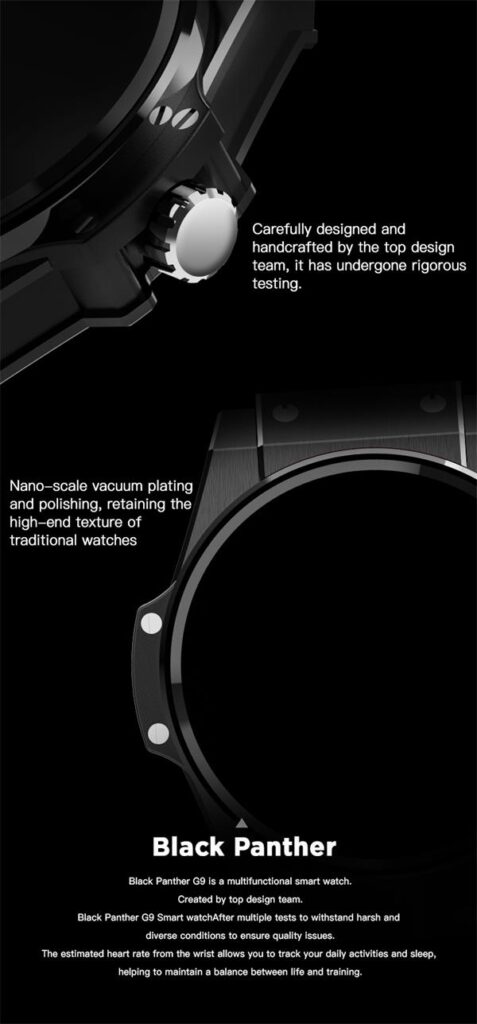 2.3 ODM with OEM way (OEM and OEM mixed customization)
It's an increasingly popular way to customize smartwatches. The smart watch has developed for over 10 years, and the outlook of the smartwatch stays remarkably similar, not too many different.
 Especially for professional users and brands, pay more attention to the accuracy of functions and monitoring data. Smartwatch has gradually become a symbol and assistant of health monitoring, and at the same time, play a decorative role.
Therefore, more and more customers generally do not change the hardware but add some functions based on their needs or application, such as fall detection, SOS emergency call, ECG, and other functions.
This needs to redesign the PCBA based on an existing model from the factory product range. And customize their APP and firmware.
This is a kind of comprehensive, more ideal customized program, saves time and investment.
Advantages: Lower cost than ODM because there is no need to re-mold the watch case. And you can customize the color of your case and the unique strap to match your notable smartwatch.
Disadvantages: When you add new features based on existing hardware, you need to test and communicate very often to make sure it meets your requirements. You need to coordinate more with the manufacturer to make sure it works properly.
OEM-ODM now offers this option more often, providing more customization capabilities to wholesalers with larger orders.
And never hesitate to contact your supplier on the customization project. I am sure if you find a reliable supplier, your cusotmization project will be very smoothly. They have been in this situation many times and are ready to answer you.
Process of OEM-ODM Smart Watch Customization:
Step 1: Pick out some samples for testing from factory existing items
Step 2: Confirm 1 outlook to start your ODM customization
Step 3: Explain the features you want to do or what main raw material you want to change
Step 4: Factory needs to confirm the existing hardware could add customer required raw material or not?
Step 5: If yes, so will start to calculate the ODM customization cost and product cost
Step 6: Customer approval the cost, then start
Step 7: Test sample after all bug fix
Step 8: Start bulk order
OEM & ODM Summary:
OEM & ODM smartwatch customization is an excellent way to boost your brand very quickly in the local market because the smartwatch is a booming industry every year keep >20% increase. We already have 400+ watches, timepieces, consumer electronics, chain stores, online store sellers boost their brand with our newest & patent smartwatch in the past 9 years. You could start to be iSmarch wholesaler or distributor in your local market.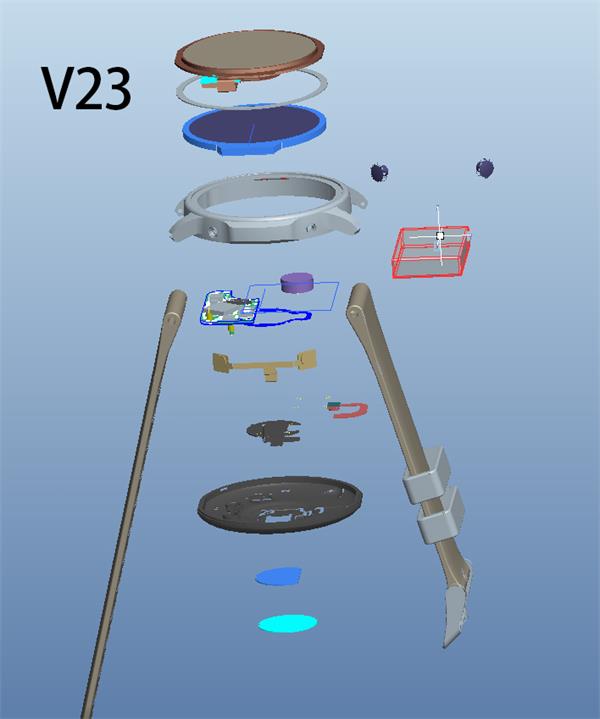 3. Why iSmarch is Trusted OEM & ODM Smart Watch Manufacturer & Supplier?
With iSmarch 9+ years of know-how of smartwatch in different application, we are offering consumer smartwatch for large online stores, physical store, big watch brands, but also providing IoT smart wearable solutions for healthcare, nursing home, smart campus, workflow, prison, etc…
Over 90% of our business model provides OEM & ODM Smart Watch for our VIP partner for the consumer market and vertical healthcare market.
We also keep innovation to provide the most advanced wearable technology to our customers, and we are leading the smart wearable market trend in past years. That is one of the reasons that we keep growing.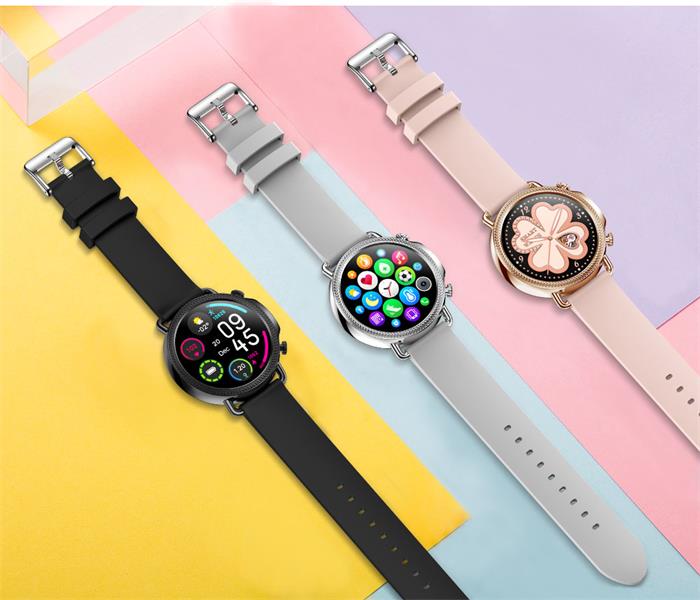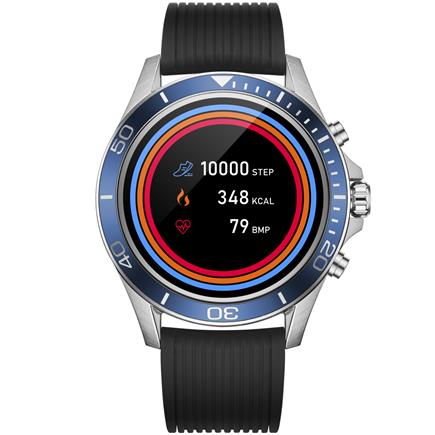 3.1 Strong Smart Watch Supply Chain
Due to iSmarch have a wide product range, we have a leading factory in Shenzhen, China, also some strong partnerships with major raw material suppliers and assembly plant to support stable quality and fast delivery time.
Such as CPU chips, we use the Nordic chip from the USA directly. LED display and battery, we choose the top-level supplier in the wearable industry to keep all of them qualified for our products.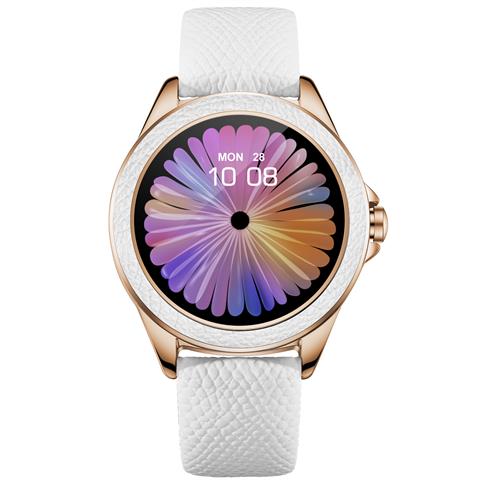 3.2 Huge Manufacturing Scale
With over 9 years experience in the smartwatch industry, we produce products based on a modern manufacturing process based on ERP system, which makes all production under strict management. iSmarch have 10+ independent production line, and daily output can be 30K  That is why we could support huge local chain store with monthly shipment 400K.
So choose us you never need to worry about our delivery time and manufacturing capability.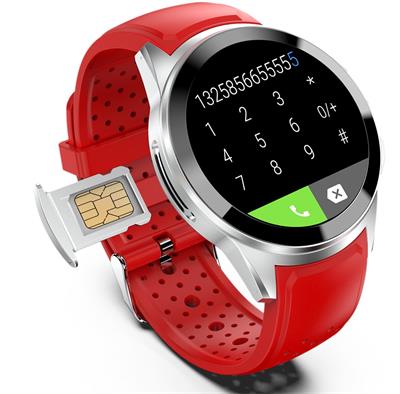 3.3 OEM & ODM Capability
As for OEM Smart Watch customization, except for some essential OEM parts such as watch case color, strap material, UI, Language, Icon customization. We also provide higher-level customization to make our products 100% fit for end application scenarios:
Provide App SDK for Android and IOS system, a customer could quickly build up your App integrate with our standard smartwatch;
Provide App Bluetooth protocol with signed NDA. We have a very clear Bluetooth protocol for your team to start from 0.5 to set up your App or more connection with a gateway or serve or your own IoT platform;
Provide broadcasting protocol, can connect with Bluetooth gateway to get the protocol;
Provide PCBA hardware customization, such as you need to add Wifi chip, ECG sensor or solar charging etc.. could add more features based on your needs;
Not only for hardware, but we also could do App customization based on your needs;
Firmware customization based on your needs, like build up your fall detection, SOS alarm in the watch firmware;
We also could do ODM Smartwatch customization, from drawing design – internal structure design – tooling – sampling – trial order testing.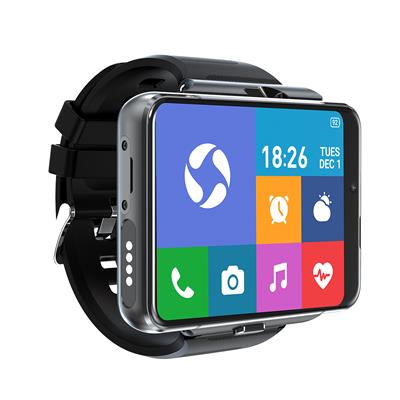 3.4 R&D Engineering Team
Have in-house R&D engineer team for hardware, software engineers, this is very important to make sure they can make some customization for you. And when you need to do customization, they could communicate in-house then give you a fast response because most companies may not have an in-house engineer team, which is very difficult to support your customization project.
We have 40 engineers in house, all of them have over 15+ years of experience in the wearable industry. They are:
Hardware engineers: smartwatch inside PCBA board design based on features
Structure engineers: smartwatch appearance design and whole structure design
Firmware engineers: smartwatch firmware design, icon
Bluetooth gateway firmware: gateway connection issue
Gateway AC/API engineer: API connection issue
Algorithm engineer: all our smartwatch is based on the algorithm, so we only provide high accuracy monitoring sensor and high quality, unique in the market.
That is why we could support any OEM & ODM SmartWatch project. The consumer smartwatch market is becoming a keen competition; focus on the professional healthcare market will be your profitable business.
But for the healthcare market, we must choose our professional smartwatch with high accuracy and strong engineering technical support. And we are here right for you to boost your next GEN business. We could support white-label smartwatch solution for your brand.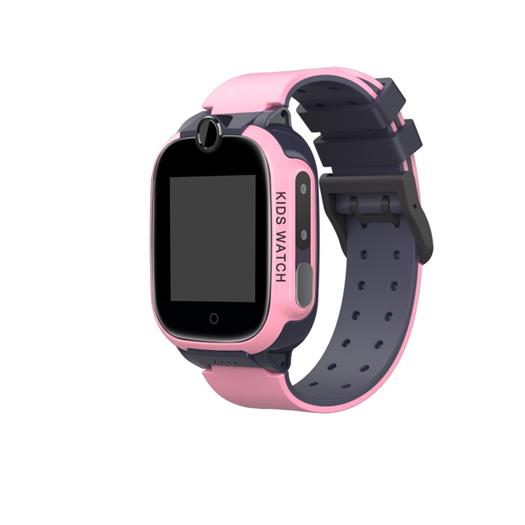 3.5 Wide Product Line
iSmarch started smartwatch private tooling in 2013, so we have 200+ patent-designed smartwatches and fitness bands for your option.
Our product range includes luxury designed, fitness tracker, smart bracelet, GPS watch, hybrid smartwatch, smartwatch for men or women.
And all items number can be found on Apple Store and Google Play. You could enjoy your watch connect with your cellphone freely. A smartwatch is a booming industry, and we have a wide range for a watch brand, physical store, local chain store for budget range, online store. Start to boost your brands with iSmarch unique design and leading technology.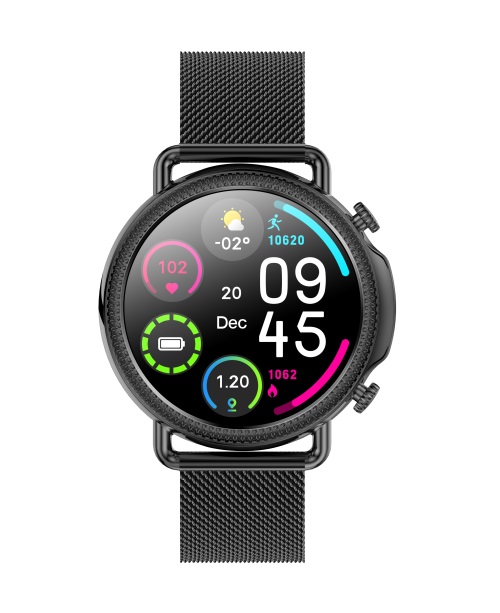 3.5 Wide Product Line
iSmarch started smartwatch private tooling in 2013, so we have 200+ patent-designed smartwatches and fitness bands for your option.
Our product range includes luxury designed, fitness tracker, smart bracelet, GPS watch, hybrid smartwatch, smartwatch for men or women.
And all items number can be found on Apple Store and Google Play. You could enjoy your watch connect with your cellphone freely. A smartwatch is a booming industry, and we have a wide range for a watch brand, physical store, local chain store for budget range, online store. Start to boost your brands with iSmarch unique design and leading technology.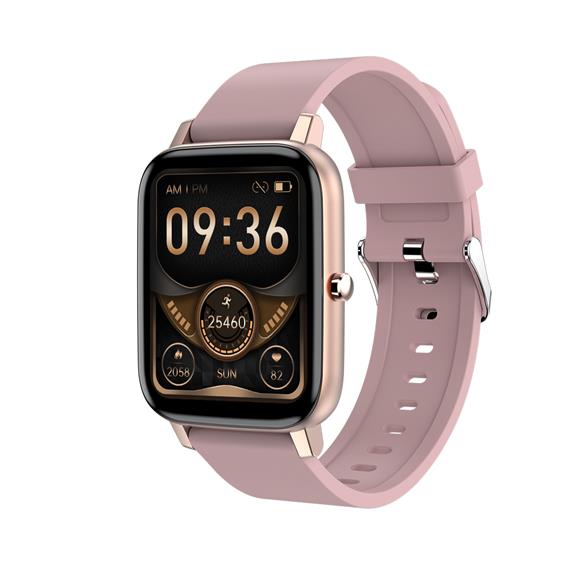 3.6 Quality Control
With over 9 years of experience in smartwatch manufacturing, iSmarch is one of the early companies who concentrate on private tooling smartwatch & fitness band and use our know how to apply strict quality control processes, from regular standard testing to App, software, PCBA board, battery testing. 
We are an independent quality control team to follow up on raw material choice, assembling line, spot quality checking, QC check from shipment.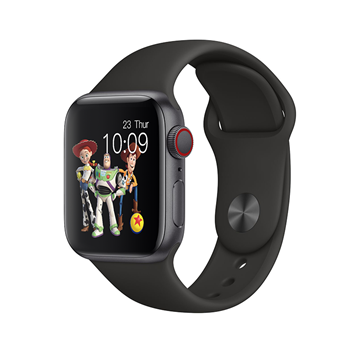 3.7 Worldwide Shipment
iSmarch sell our private tooling smartwatch all over the world, so we are familiar with worldwide shipping regulations and how to make the package keep good when it delivered to your warehouse.
Competitive shipping cost and fast shipping time.
4. OEM & ODM Smart Watch MOQ
Most smartwatch suppliers can provide OEM & ODM service, but the capability and advantages are huge based on their experience and target market. iSmarch focuses on the healthcare, high accuracy market. Our MOQ is flexible.
5. OEM & ODM Smart Watch Patent & Licensed
To customize a smartwatch, you need to make sure that there are no patent issues with the design. Your supplier may be one of the most trusted in the world, but you still need to check it out yourself. You must make sure all the components of your product are licensed or free.
Pay attention to your material list and make sure you know everything that's installed on your smartwatch. Check whether all patented components are paid for or permitted.
There is some free software that you don't have to worry about, such as the Android operating system, but it's best to make sure. You can't afford to be hit with legal consequences, especially when your product has already arrived at your warehouse.
License prices range from a few dollars per unit to several thousand dollars to sell a model license. As you can see, it can be expensive, but not as expensive as getting fined.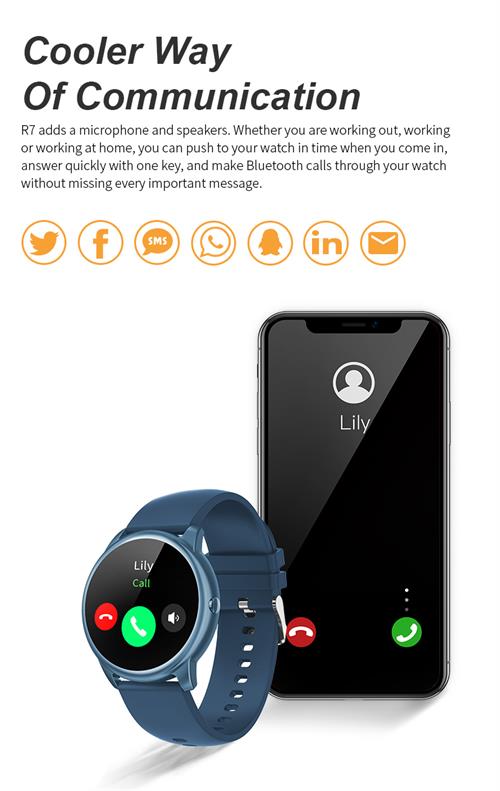 6. Get your OEM & ODM Smart Watch Certified
Different countries have different requirements for the import of smartwatches. For example, the United States has the FCC standard and the UL standard.In the EU, you often hear about LVD, RoHS, REACH.
Even if your product is to be sold on Amazon or other online platforms, you need to provide a series of documents, but the most supplier will able to share with you.
Before importing, check and confirm with the relevant authorities in your country, and then make sure your supplier has these certificates and documents.
Our company has primary CE, RoHS, and MSDS certificates, which meet the national requirements. Meanwhile, some of our customers will apply for local certificates with their products by themselves. We can also cooperate with the application for certificates.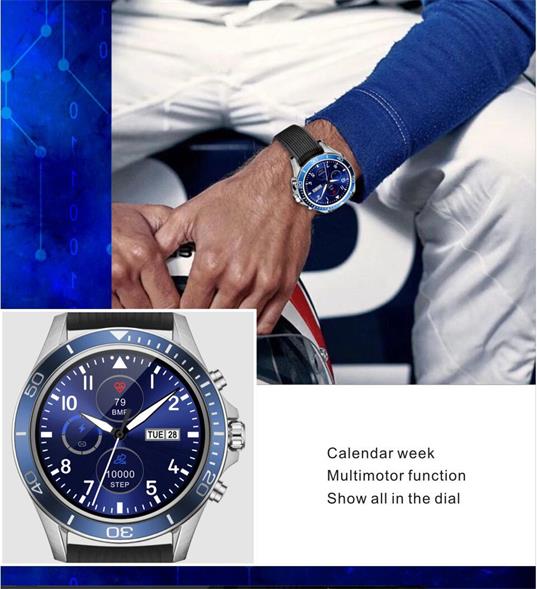 Consult Your iSmarch Smart Watch Expert
We will study your smartwatch & fitness tracker customization requests within 12hours and provide the most suitable item on-budget.