Hybrid Smart Watch One-stop Solution
Your Expert Hybrid Smart Watch
Supplier & Manufacturer
1. What is A Hybrid Smart Watch?
If you love smartwatch features and function but:
Dislike smartwatch outlook, like traditional watch appearance?
Smartwatch has too much notification, too annoying?
Need watch always keep the display on?
Dislike charge so often, need to work 6 months or longer
That means you may need a Hybrid Smart Watch.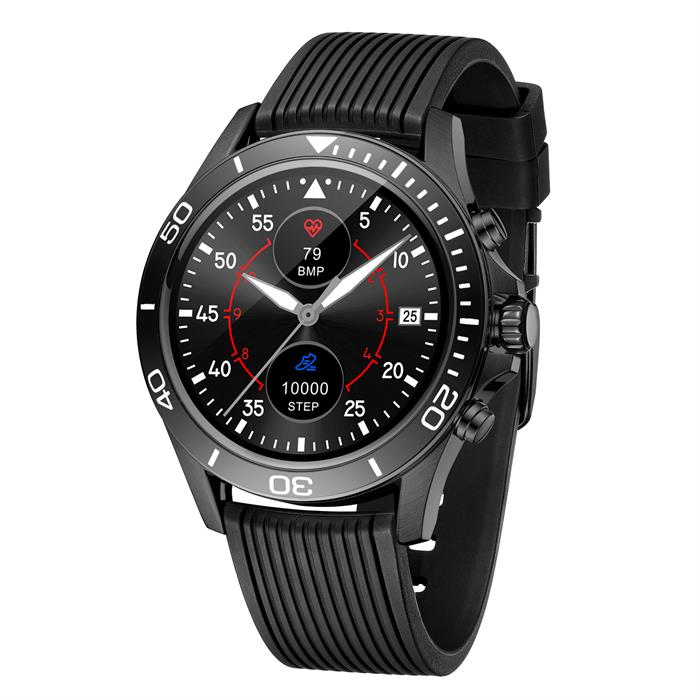 More You Need To Know About Hybrid Smart Watch...
Our hybrid smartwatch looks like a traditional watch but functions as a smartwatch. The watch looks like a stylish and classic design that makes it almost impossible to know your wrist with a smart technology watch. Hybrid smartwatch usually without a touch screen, and will have a little separate for you to check notifications like a message, calls, social media, etc…
Typically, hybrid smart watches have built-in Bluetooth connectivity that can be used to connect to your smartphone via an app. This App can be compatible with iOS and Android system that allows you download in App store. No matter what kind of smartphone you use, you could use the App with your hybrid smart watch.
In short, hybrid smartwatches combine traditional mechanical watch design with modern smartwatch technology to track health, send notifications, monitor your heart rate, and more.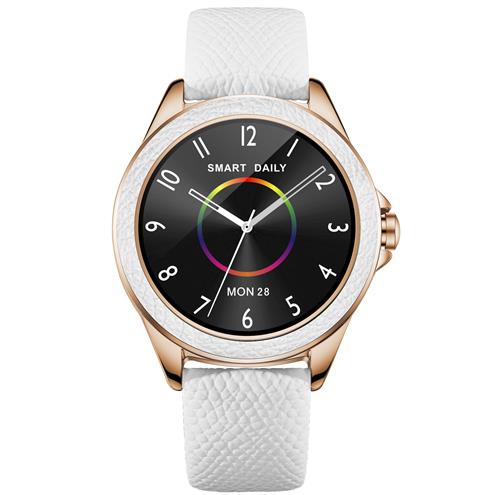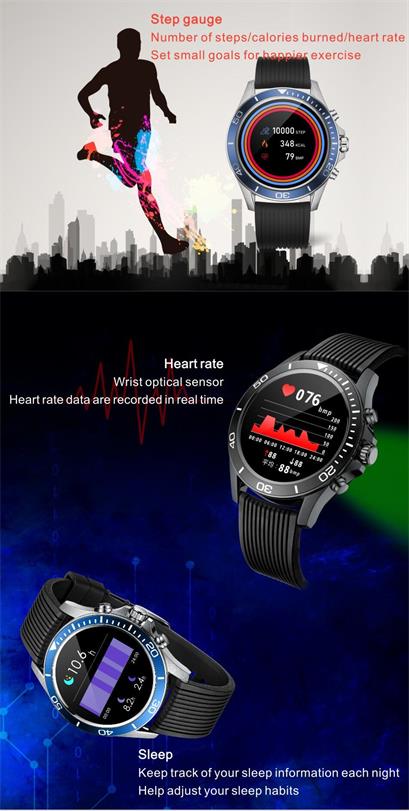 2. What Hybrid Smart Watches Do?
2.1 Your fitness best companion
If you are a sports enthusiast, it is crucial to maintain a proper and regular training schedule and goals.
As you exercise with your hybrid smartwatch, it tracks your calories burned, steps taken, and distance traveled, and you can see the results of your workouts that day in real-time. You can also set your weekly and monthly exercise goals, and your hybrid smartwatch will remind you when to start exercising and give you rewards when you reach your goals. This makes it fun. APP will create a more professional plan for you according to your exercise results to maximize the return on exercise investment.
2.2 Your wellness protector
If you wear a hybrid smartwatch that monitors your heart rate in real-time, the latest feature also monitors oxygen saturation and body temperature, which is also helpful for the Coronavirus prevention. At the same time, you wear a hybrid smartwatch at night and turn on the sleep monitoring function, and you can even use it to monitor your sleep, such as the duration and quality of your sleep cycle.
Proper exercise can also improve sleep quality, so combining the two can help you maximize your sleep schedule to get as much quality rest as possible. The App charts your daily, weekly, and monthly progress to get an accurate picture of your sleep and activity.
2.3 Your daily life assistant
Inside Hybrid smartwatch also have Bluetooth, which enables you to connect with your smartphone.
After your watch connects with your cellphone, then all notifications from your cellphone can be a check on your Hybrid smart watch, such as email, calls, social media notifications, messages. Never miss any important call or message anymore.
2.4 Change the straps for different outfits and occasions.
You can quickly change the look of a hybrid smartwatch. For example, most of the iSmarch smartwatches have the freedom to change the strap, and it's easy to personalize your look as much as you want.
Each of our watches is designed to make it easy for you to transform and create multiple looks throughout the day, and we've created these mash-up straps so you can ideally create the look you want. Generally speaking, smartwatches have silicone, leather, and steel bands.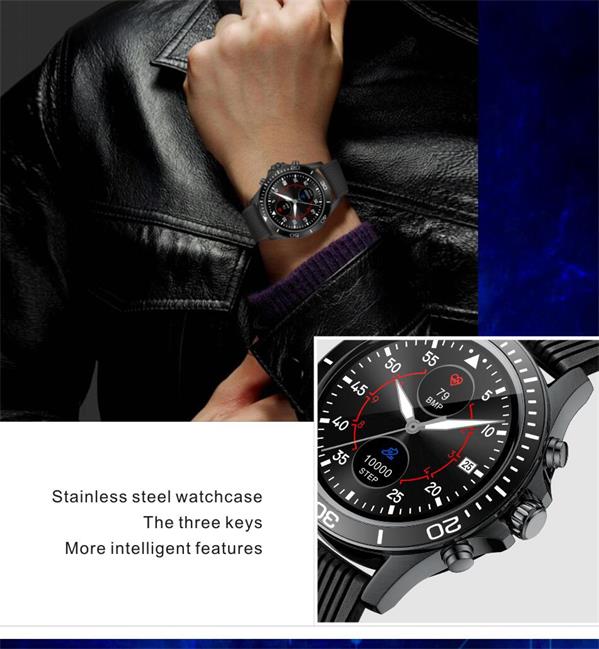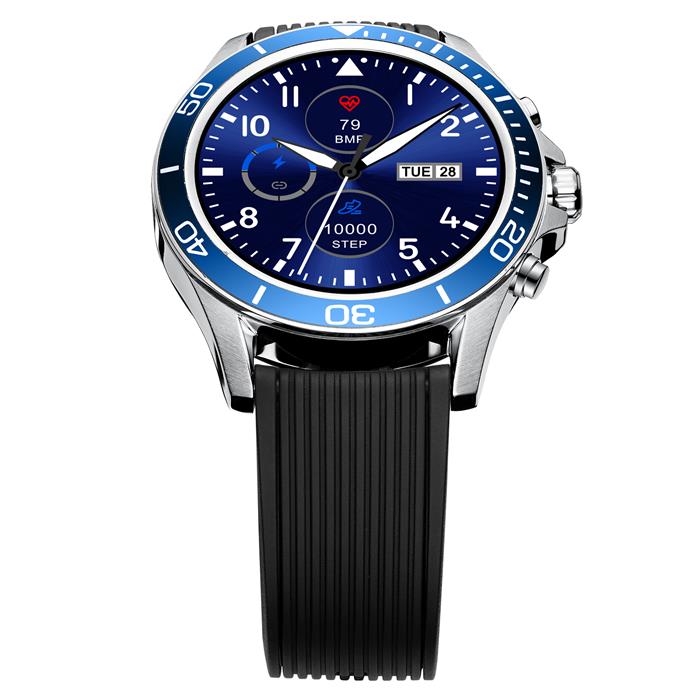 3. What's the difference between smart watch and a Hybrid smartwatch?
If you're thinking about buying a new smartwatch but are bored with the full touch screen, square case, and short battery life, you may need a hybrid smartwatch.
The beauty of the best hybrid smartwatches is that they hide the technology behind them. This is the most important difference between them.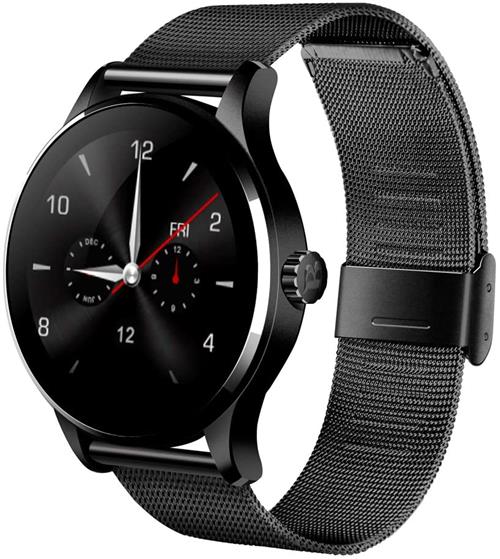 Battery Working Time
Long battery life is a significant advantage of hybrid smartwatches that regular smartwatches lack. Suppose you're tired of constantly charging your average smartwatch. Because it includes an always-lit touch screen and various notifications, it can lead to a lot of battery drain.
Especially with GPS smartwatches, the battery can quickly run down in half a day. The hybrid watches are powered by button batteries and don't have a bright touch screen, so they don't need to be charged overnight.
Hybrid watch batteries can last up to six months or even a year. So if you want the ability to monitor a smartwatch, but don't want to charge it often, a hybrid smartwatch is a perfect choice for you.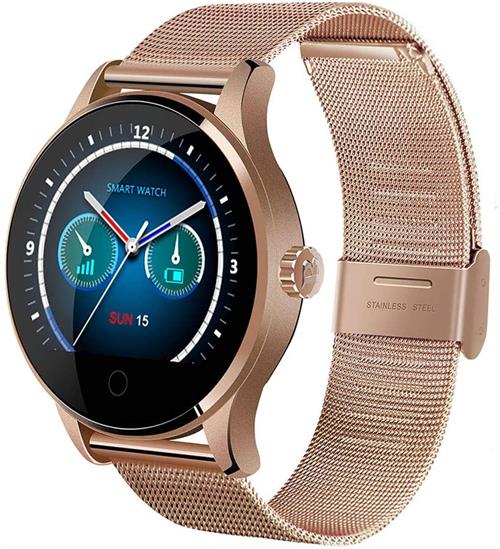 IP Waterproof
A hybrid smartwatch is very close to a traditional watch, so it also has many of the advantages associated with a regular watch.
For example, most hybrid smartwatches are waterproof and can safely work in water depths of up to 50 meters, at least 5 ATMs.
But most smartwatches are only waterproof for life, not for swimming. And the dial won't be too big for people with small wrists, but most smartwatches have large screens, so it's not very suitable for people with small wrists.
4. Can You Do Hybrid Smart Watch OEM & ODM Customization?
Sure, iSmarch is your one-stop Smartwatch OEM & ODM solution provider since 2013. Our advantages are as below:
– Rich experience in the Smart Wearable industry, and we have a wide product range such as a smartwatch, smart bracelet, fitness tracker, GPS watch.
– 50+ engineers in our R&D team, quick action for your OEM & ODM project. All are in-house engineers easier for communication and all software, algorithms, tooling finish in our facility.
– 10+ production line to support large orders, our monthly capability is 800K pcs welcome to visit our factory
– 200+ private patent products for your choice. You could choose any item to do your free OEM customization. Stock ready for shipment
– Advanced quality control system and testing equipment, including waterproof, aging testing, automatic glue machine, etc…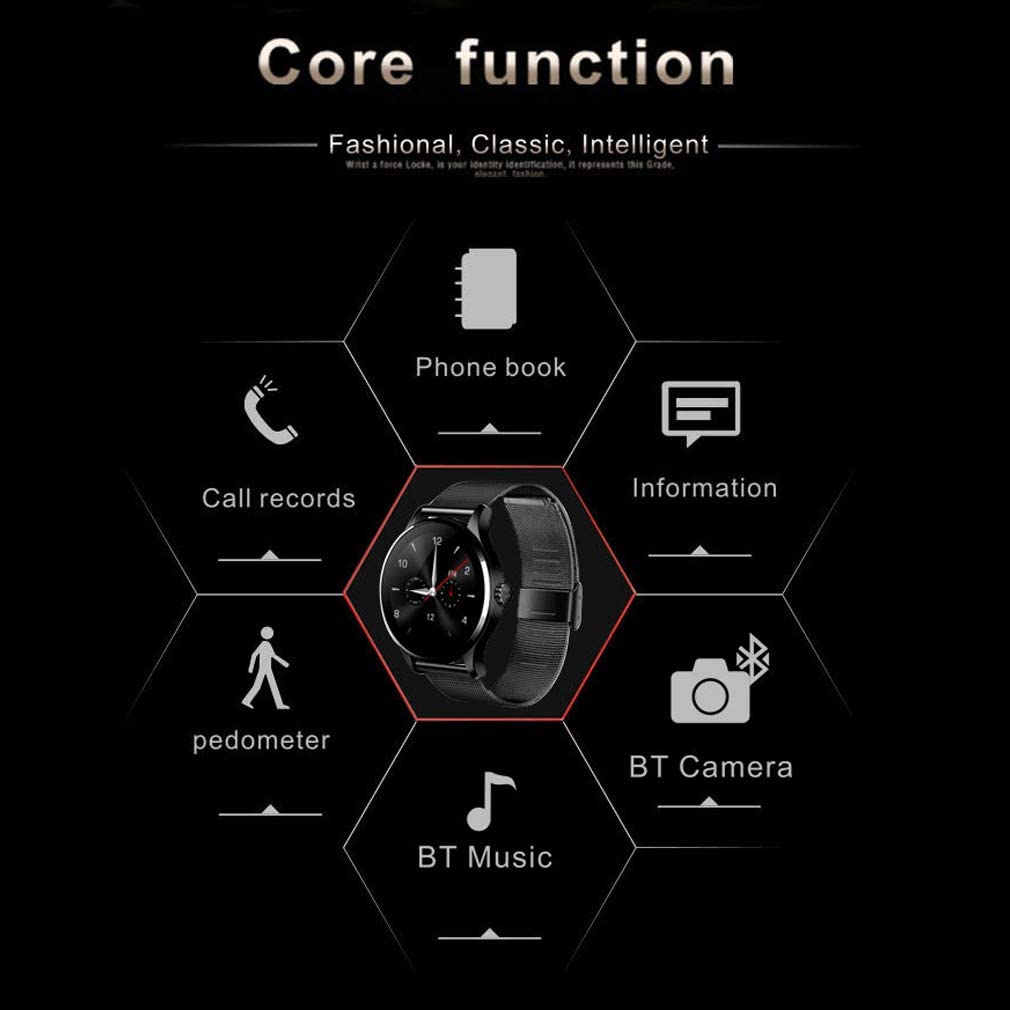 Consult Your iSmarch Hybrid Smartwatch Expert
We will study your Hybrid Smartwatch customization requests within 12hours and provide the most suitable item on-budget.