Custom Jail Management Smartwatches: Enhancing Correctional Facility Operations and Inmate Monitoring
As a top-tier smartwatch manufacturer, we understand the crucial role technology plays in today's correctional facilities. Our specialized inmate smartwatches are designed exclusively for prisoner use, aiding in management and improving overall facility efficiency. These advanced devices streamline jail operations by providing comprehensive inmate monitoring, allowing prison staff to access real-time data.
We recognize the importance of partnering with a reliable, expert custom smartwatch manufacturer, particularly as the demand for advanced technology in correctional facilities increases. A successful partnership can lead to a thriving project, while a poor choice can result in wasted resources, time, and frustration. A dependable manufacturer not only enhances the efficiency of your inmate management system but also promotes safety and security for prisoners within the facility.
Brief Introduction Of Smartwatch For Prison Staff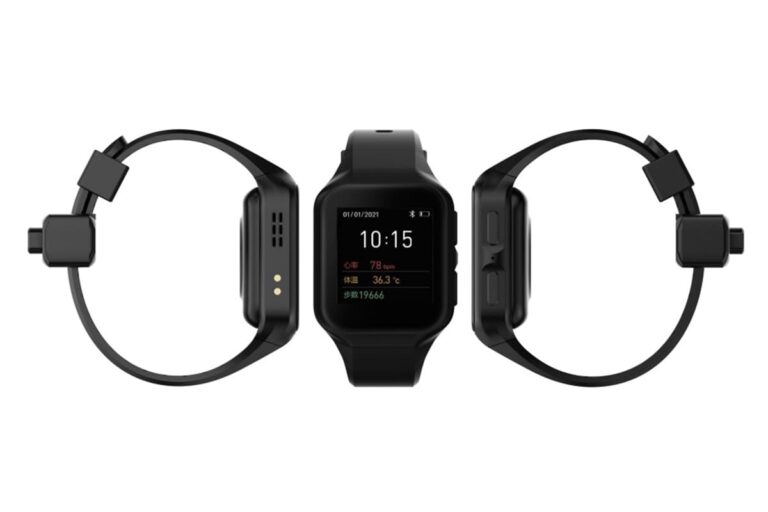 How Our Jail Smartwatch Features Solve Key Operational Challenges
We take pride in being a custom smartwatch manufacturer that offers a wide array of features specifically designed to cater to the unique needs of correctional facilities.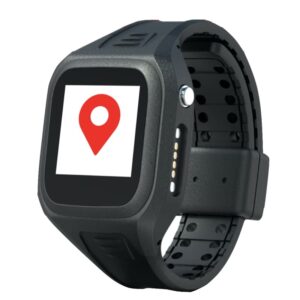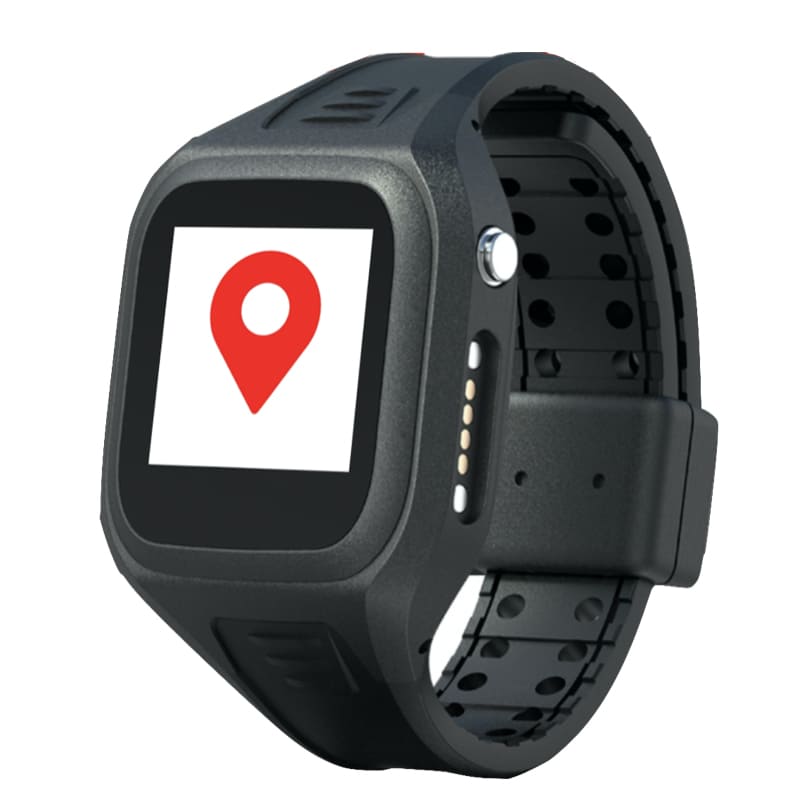 The smartwatch uses GPS and indoor positioning systems to monitor the prisoner's real-time location within the facility, ensuring compliance with movement restrictions and reducing the risk of escape attempts.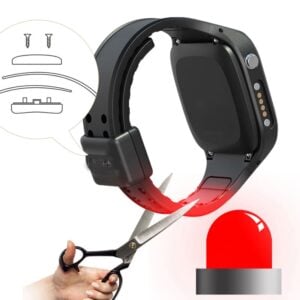 The smartwatch is equipped with tamper detection features that alert staff if the device is damaged or removed, ensuring continuous monitoring and compliance.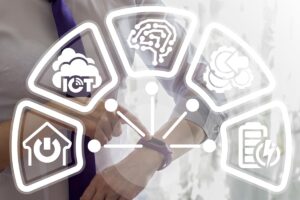 Integration with existing jail management systems
Our inmate tracking smartwatches are designed to integrate seamlessly with your existing jail management system, providing a unified and efficient approach to facility operations.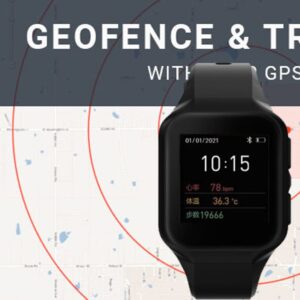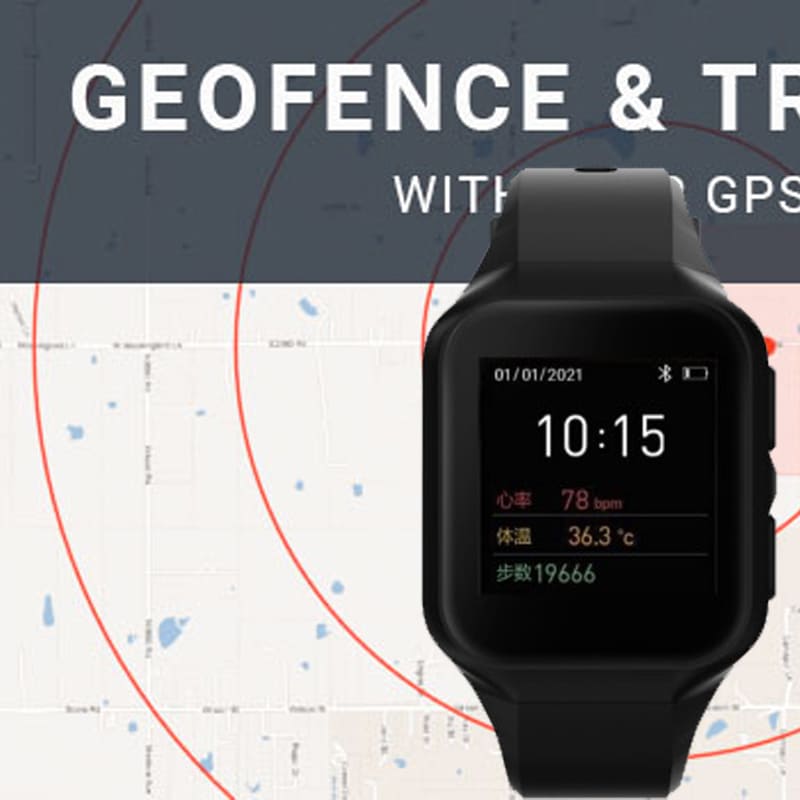 Our smartwatches for low enforcement allow you to set up geofencing boundaries, sending instant alerts if an inmate crosses a designated area.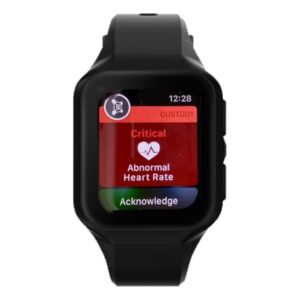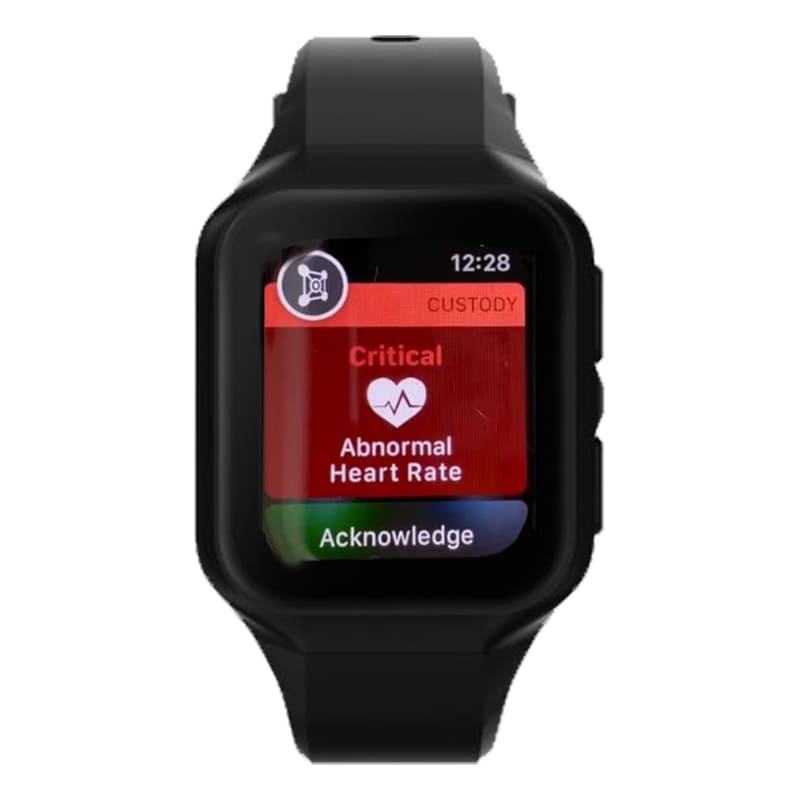 The smartwatch monitors the prisoner's vital signs, such as heart rate (HRV), blood oxygen saturation (SpO2), and blood pressure, allowing early detection of potential health issues and prompt medical assistance when necessary.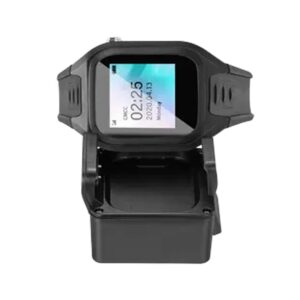 Integrated charging system
The smartwatch includes an innovative wireless charging system, allowing prisoners to charge the device without removing it from their wrist. Designated charging points are strategically placed within the facility, such as in common areas, cells, or dining halls. By simply placing their wrist near the charging point, the watch charges seamlessly, ensuring continuous monitoring and compliance.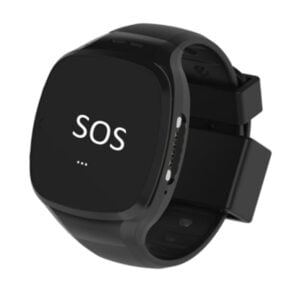 In case of emergencies, prisoners can use the SOS function to send an alert to the facility staff, enabling a quick response to critical situations.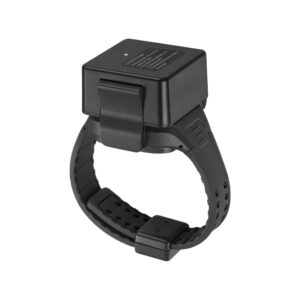 NFC technology allows or restricts access to designated areas based on the prisoner's privileges and security level, ensuring proper movement control within the facility.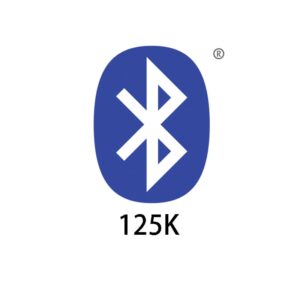 The smartwatch supports 125K driver ID reporting to a Bluetooth base station, enabling the secure and accurate identification of prisoners as they move throughout the facility. This feature enhances the monitoring capabilities and further ensures safety and security.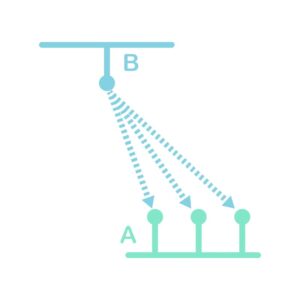 Integrated into our GPS and NFC-enabled smartwatches, AOA technology allows for even more accurate location tracking and monitoring of inmates and staff, crucial for maintaining security and ensuring the smooth operation of the facility.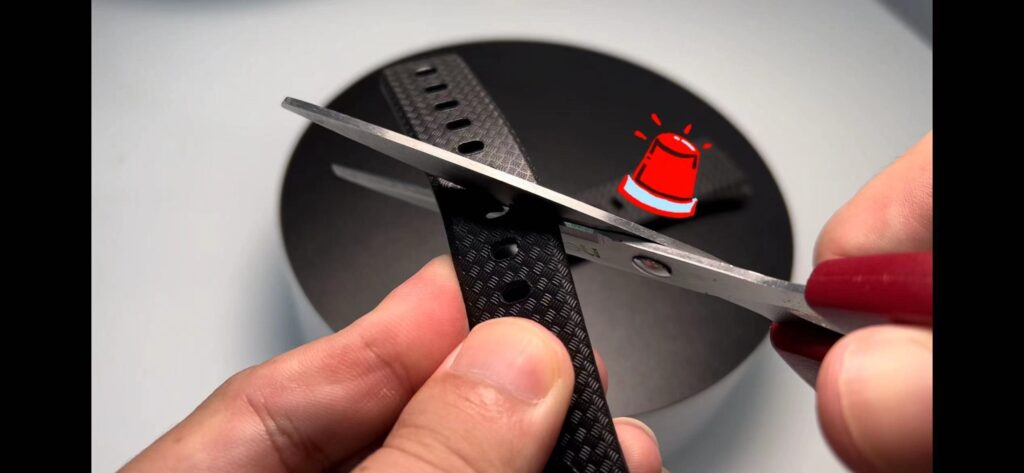 Revolutionizing Correctional Facilities with Custom Smartwatches
As a top-end custom smartwatch manufacturer, we believe in crafting smartwatches that perfectly align with the unique needs of your correctional facility.
Tailoring smartwatches to specific facility requirements
We understand that every correctional facility has its own set of challenges and needs. That's why we offer a range of design options and features to tailor our jail management smartwatches just for you. From custom colors and branding to personalized watch faces, we'll work with you to create a smartwatch that reflects your facility's identity.
Our emergency response smartwatch with a wide range of features and functionalities that can be adapted to suit your facility's needs. These include inmate tracking and monitoring, guard and staff communication, security features and alerts, health monitoring, secure messaging, access control, and biometric authentication, among others. We continuously innovate and update our offerings to provide the latest technology and best solutions for your correctional facility.
Available features and functionalities
Compatibility with other devices and software
Our jail management smartwatches are designed to work seamlessly with your existing systems and devices. Just let us know what you're currently using, and we'll make sure our smartwatches are compatible, whether it's a specific jail management system, handheld devices, or other wearables.
Enhancing Security and Efficiency with Integrated Correctional Wearables
Our correctional facility wearables are designed to play a central role in enhancing the overall efficiency and security of your facility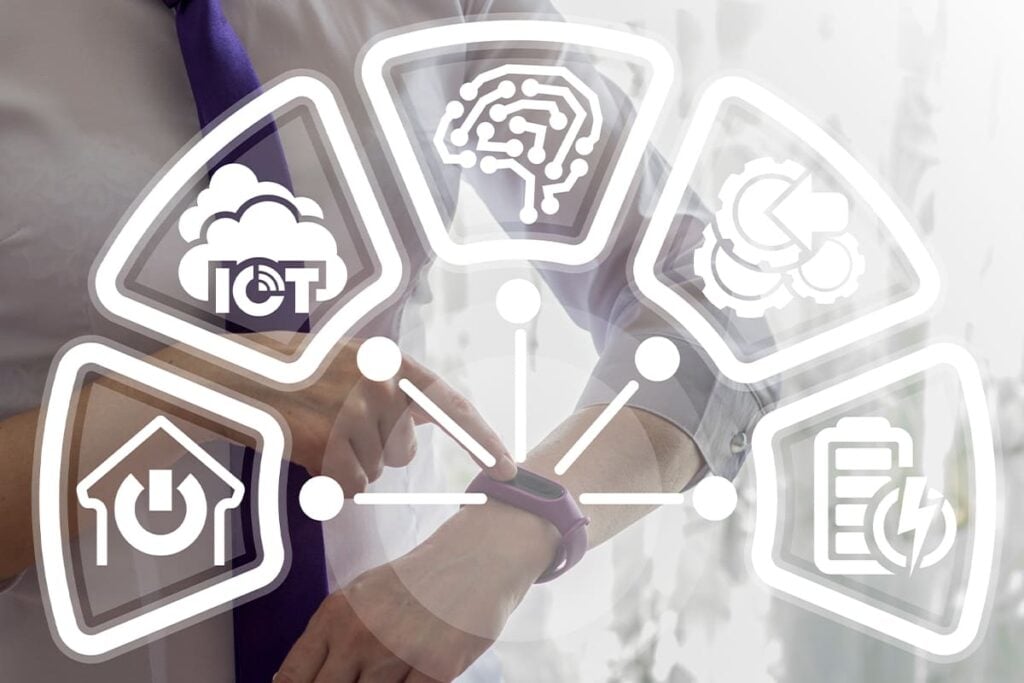 Integration with existing security systems
We know that your correctional facility has invested in a range of security systems to ensure the safety of both staff and inmates. That's why our smartwatches are designed to integrate seamlessly with your existing security infrastructure, including CCTV, access control, and alarm systems. This comprehensive integration allows our smartwatches to work in harmony with your current setup, providing an additional layer of security and control.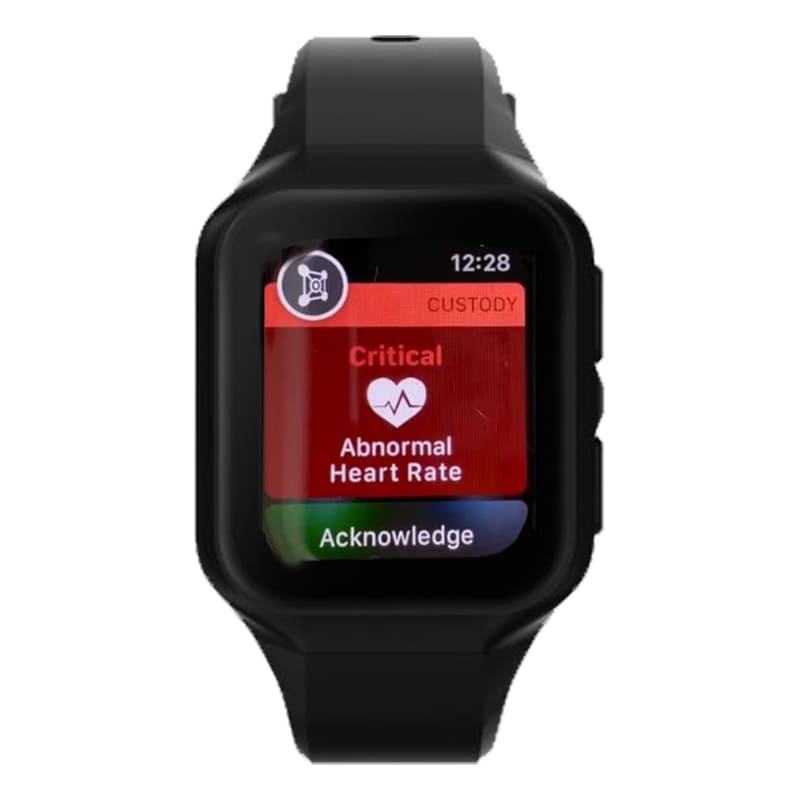 Real-time Health Monitoring and Alerts
Ensuring the well-being of inmates is an important aspect of correctional facility management. Our security wearables for prisons are designed with built-in health monitoring features, such as heart rate tracking and sleep monitoring, to help staff proactively address potential health concerns. These smartwatches can send real-time alerts to designated staff members in case of irregularities, enabling a quick response to any medical emergencies. By providing continuous monitoring and timely alerts, our smartwatches contribute to a safer environment and support the well-being of inmates within the facility.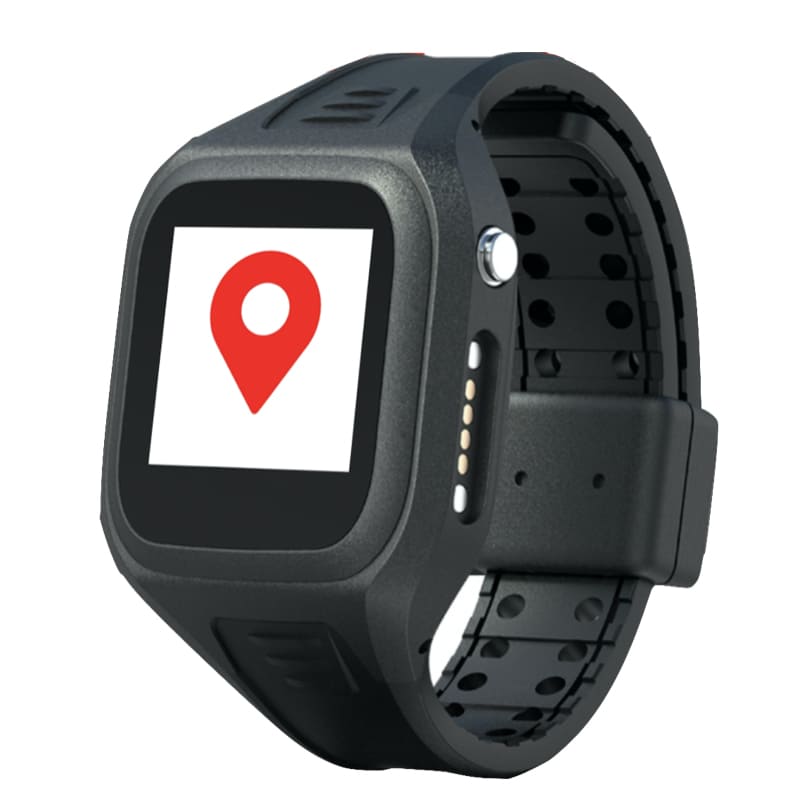 Inmate tracking & Monitoring
At the core of our smartwatch functionality is the ability to track, monitor, and manage inmates effectively. Our custom smartwatches, equipped with advanced tracking technologies like GPS, 125K, and AOA, provide real-time location updates and accurate monitoring of inmate movements. These capabilities, combined with features such as geofencing alerts and health monitoring, ensure that your staff can maintain a secure and well-managed environment for all inmates.
Bridging the Gap: Reliable Internet Solutions for Correctional Facility Smartwatches
For the effective use of smartwatches in correctional facilities, reliable internet connectivity is essential.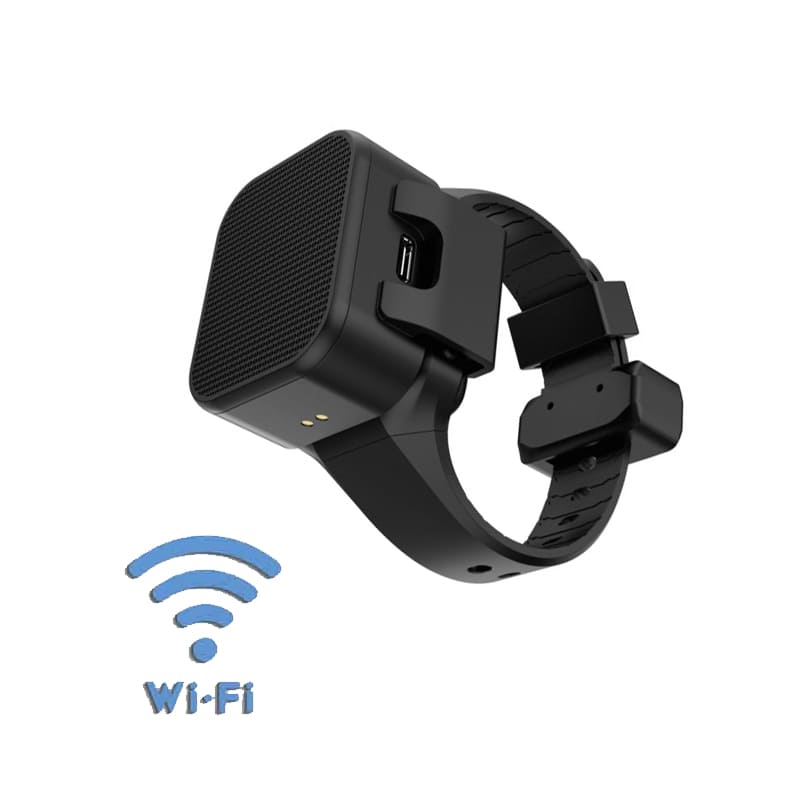 Wi-Fi connectivity offers high-speed data transfer and is ideal for use in areas with existing Wi-Fi infrastructure. It enables efficient communication, software updates, and access to educational or rehabilitative content for inmates, while also lowering data costs compared to cellular networks.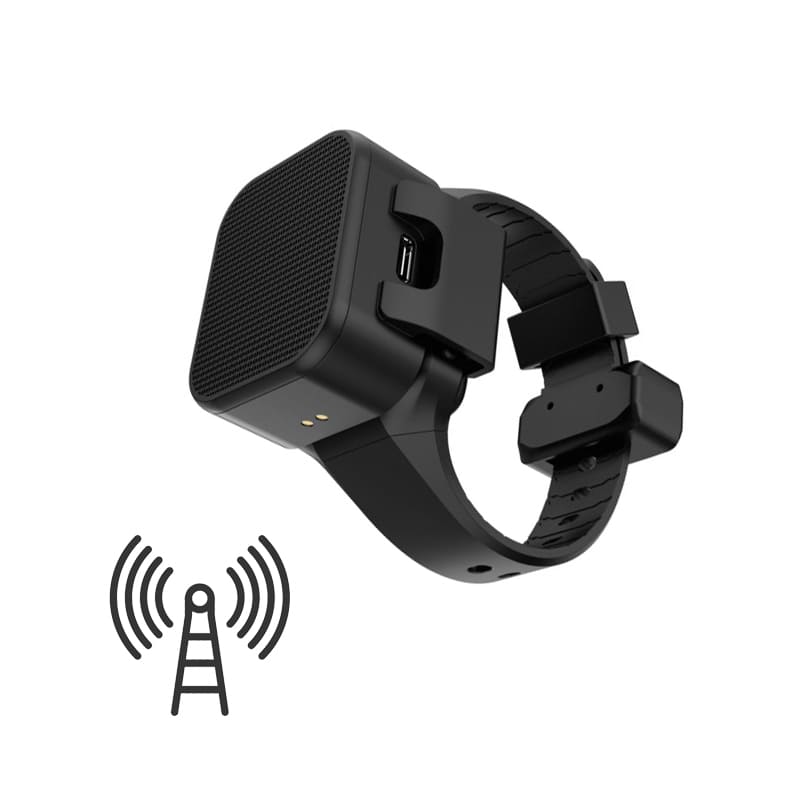 Cellular connectivity provides reliable and consistent internet access in areas where Wi-Fi might be limited or unavailable. This enables real-time monitoring and tracking of inmates, as well as emergency communication between inmates and correctional staff when needed.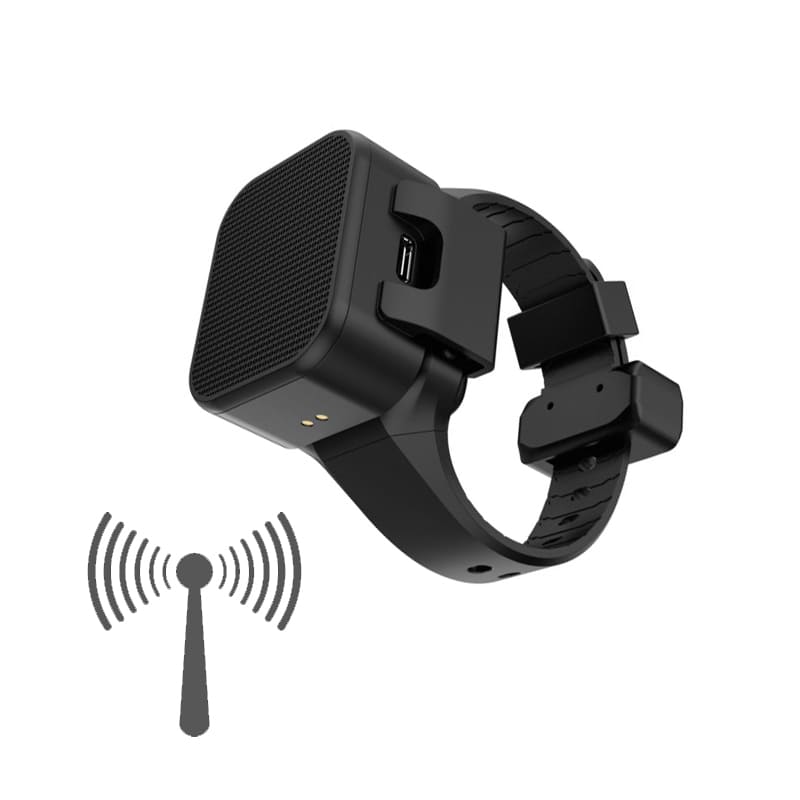 LPWAN technology offers long-range communication with low power consumption, making it an ideal option for remote monitoring and tracking of inmates in large correctional facilities. This connectivity ensures continuous tracking and monitoring, even in areas with weak or limited cellular coverage.
Strategic Steps for Implementing Cutting-Edge Smartwatch Solutions in Jails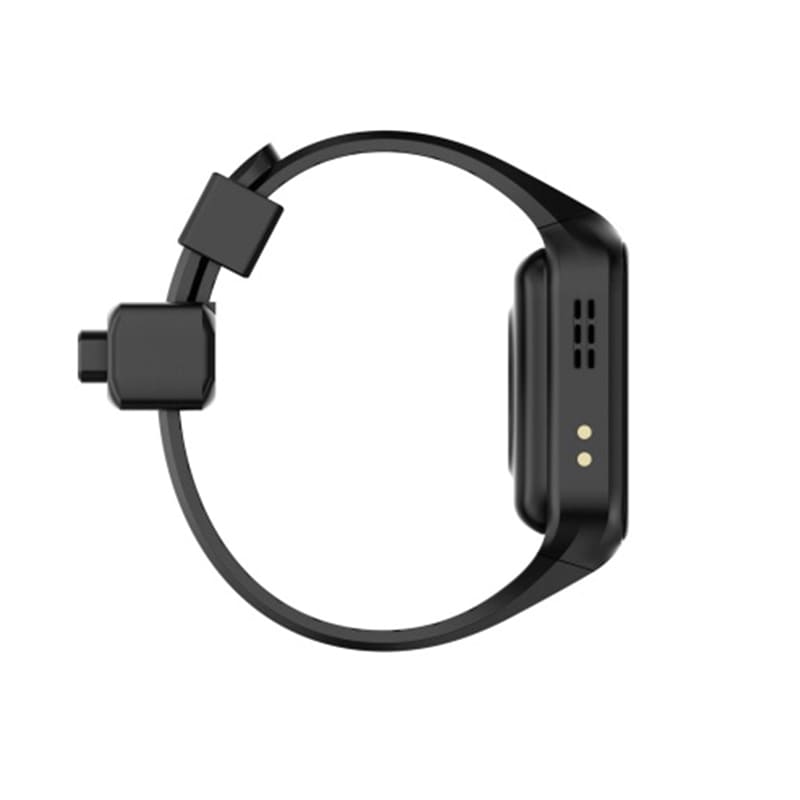 Smartwatches with a Difference: Durable, Powerful, and Secure for Correctional Settings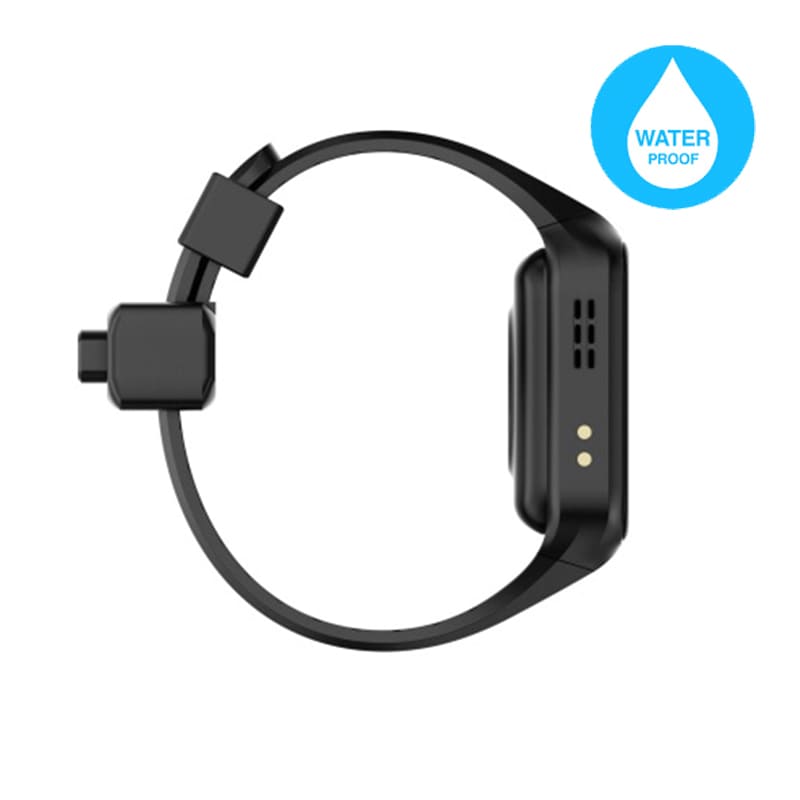 Our smartwatches are built to withstand harsh environments, featuring a waterproof and dustproof design for enhanced durability.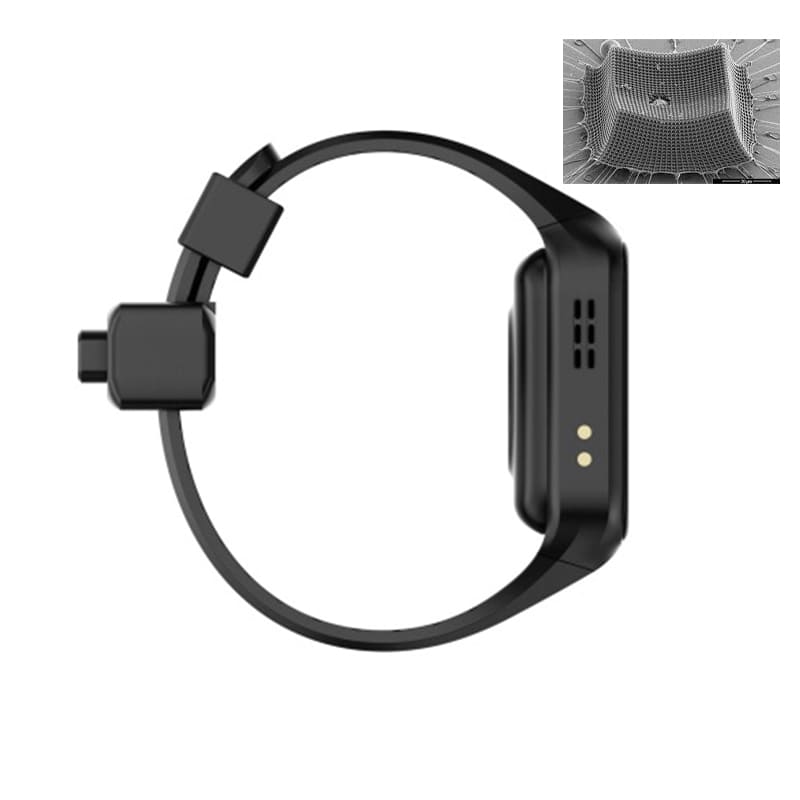 The case and strap are made from solid, impact-resistant materials to ensure the smartwatch can endure daily wear and tear in a correctional facility setting.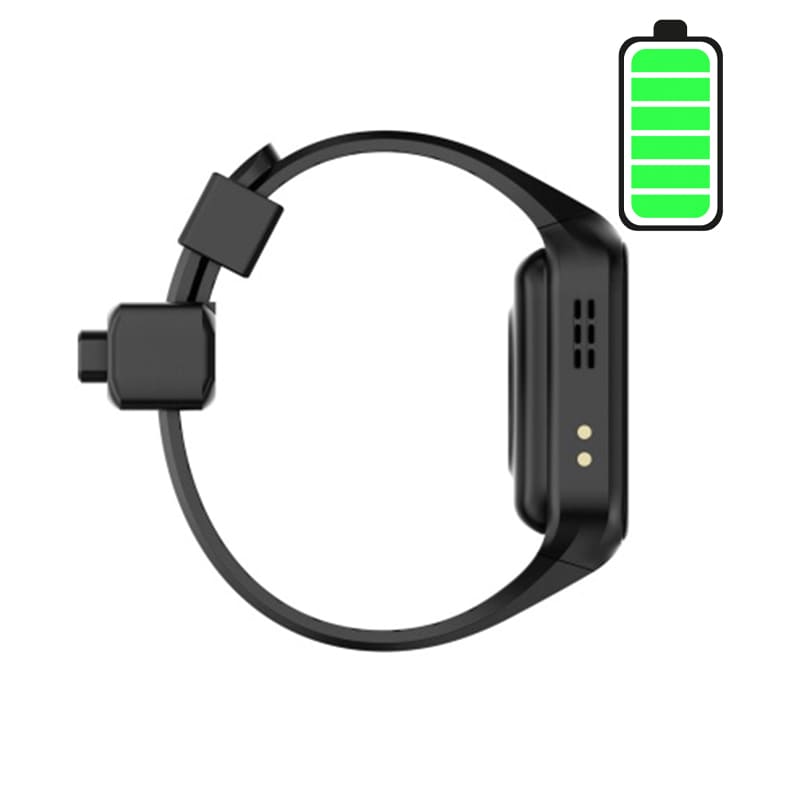 We prioritize battery performance by offering long-lasting battery life and fast-charging capabilities to minimize downtime.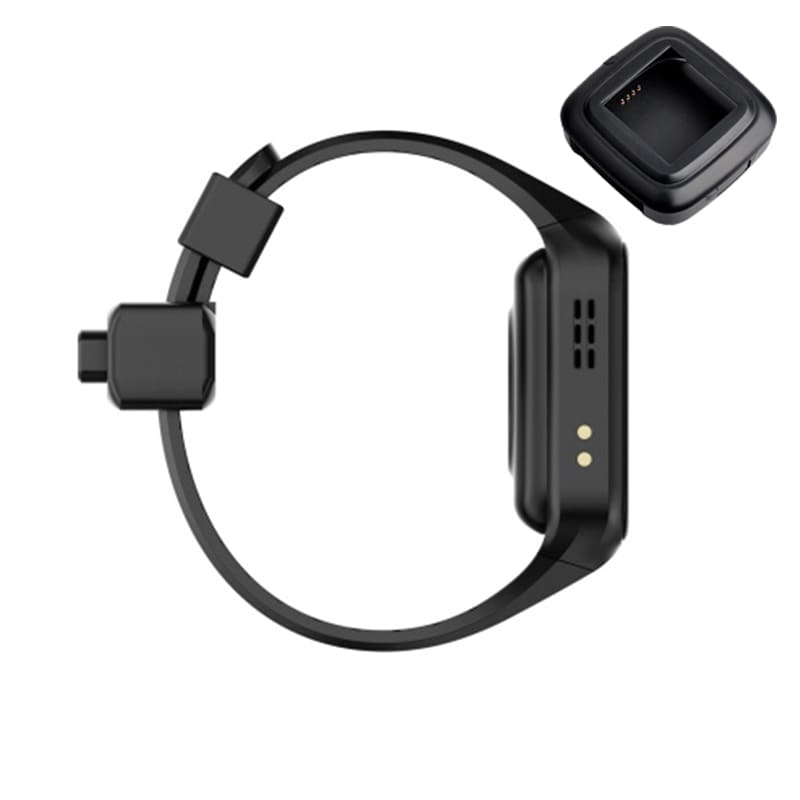 iSmarch's smartwatches boast a unique, industry-exclusive charging feature that allows for charging without removal, keeping the watch securely in place. This innovation is a testament to our extensive research and development efforts.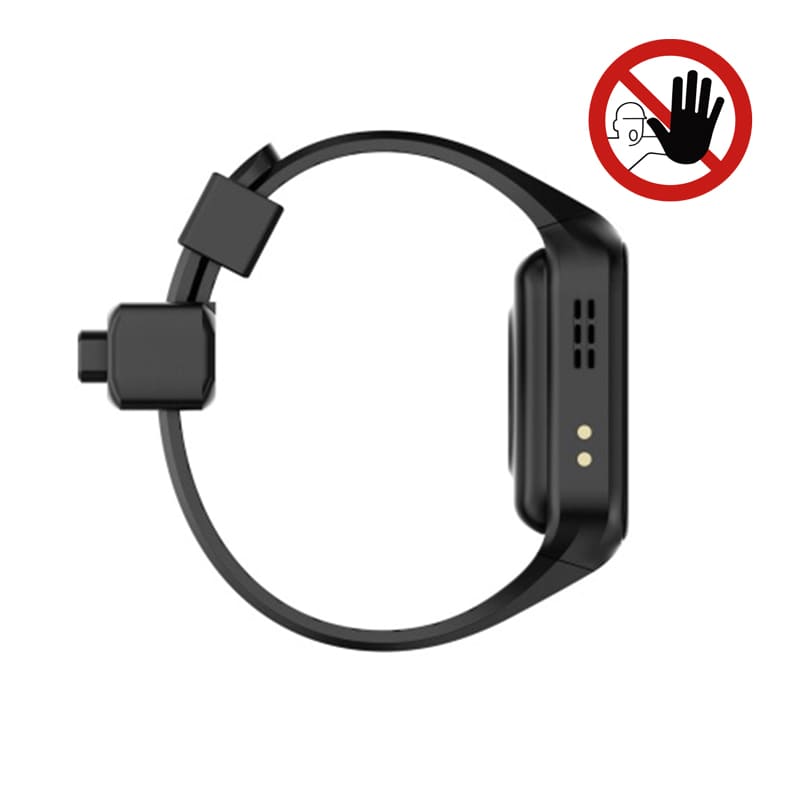 Our jail smartwatches are equipped with tamper-proof features to prevent unauthorized access or manipulation, keeping the devices secure and reliable for staff and inmate management.
Choosing the Right Operating System for Your Prison Guard Smartwatch
iSmarch is capable of providing solutions for any choice of operating system, with particular expertise and advantage in Android systems.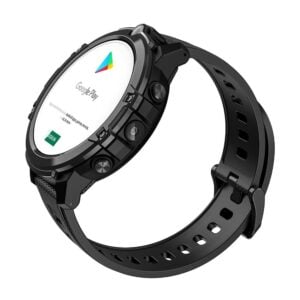 Android offers a versatile and widely-used platform for smartwatches. It includes a vast selection of apps, regular updates, and ease of customization.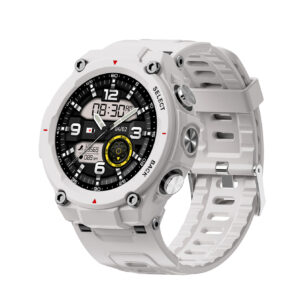 RTOS (Real-Time Operating System)
RTOS provides benefits such as real-time responsiveness, enhanced security, and stability, making it suitable for critical applications like jail management. Drawbacks include limited app availability, potentially higher development costs, and challenges in customization and integration.
Choosing the right operating system for your jail management smartwatch is crucial, as it must ensure security, customization, and compatibility. The selected OS should provide robust protection against security risks, accommodate the specific needs of your facility, and seamlessly integrate with existing infrastructure, devices, and systems.
The Gold Standard in Smartwatch Solutions: Precision, Customization, and Client Satisfaction
As the source of all solution providers in the market, we can achieve high-precision technology and functionality that many others can't reach.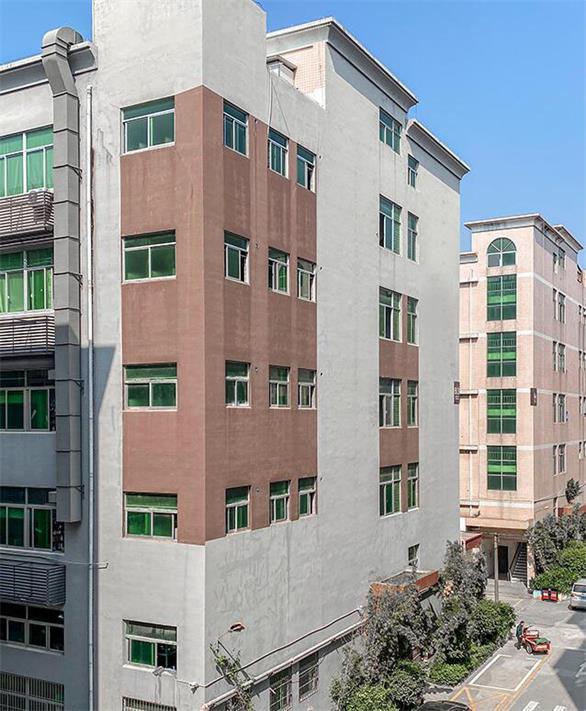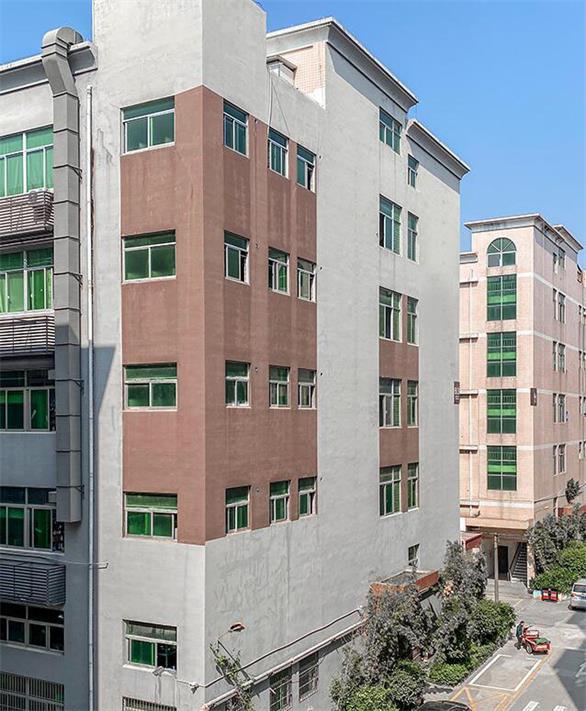 Years of hands-on experience
We've been creating smartwatches for quite more than 10 years now, and our wealth of knowledge and expertise keeps growing. We're always staying on top of the latest tech trends and refining our processes.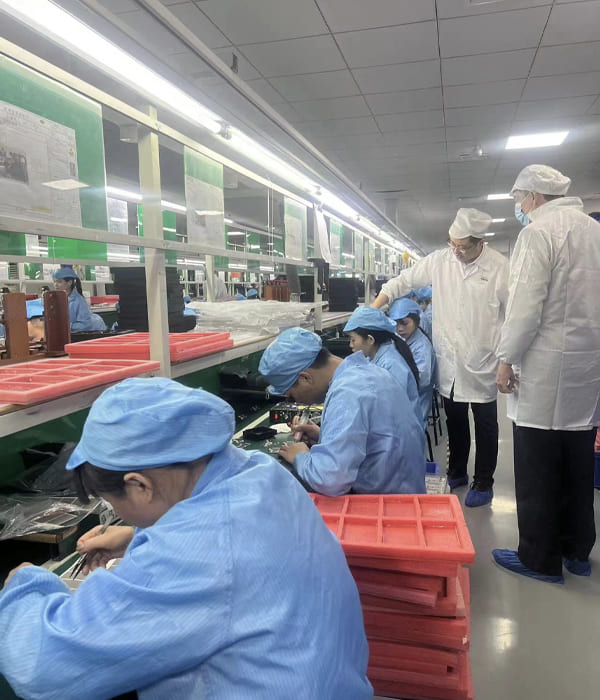 Crafting tailor-made smartwatches
We know that each industry has its unique needs, and we're pros at designing smartwatches that fit the bill. For instance, our smartwatch operating systems for jails come with cool features like GPS tracking, NFC, and panic buttons for maximum security and efficiency.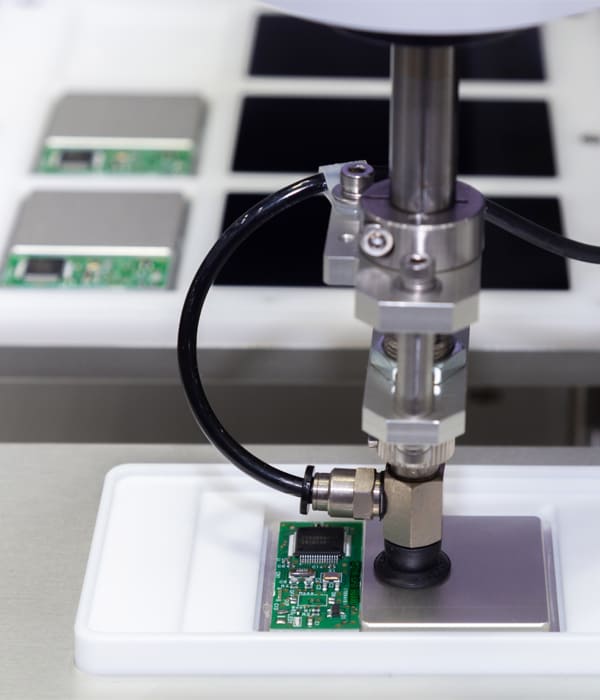 Winning projects across industries
We've worked with clients from all kinds of industries, such as healthcare, logistics, and law enforcement. This diverse experience allows us to deliver top-notch, customized solutions that cater to each industry's specific demands.
Why Choose Us as Your Reliable Smartwatch Manufacturer
Our Recommendations For Integrated Jail Management System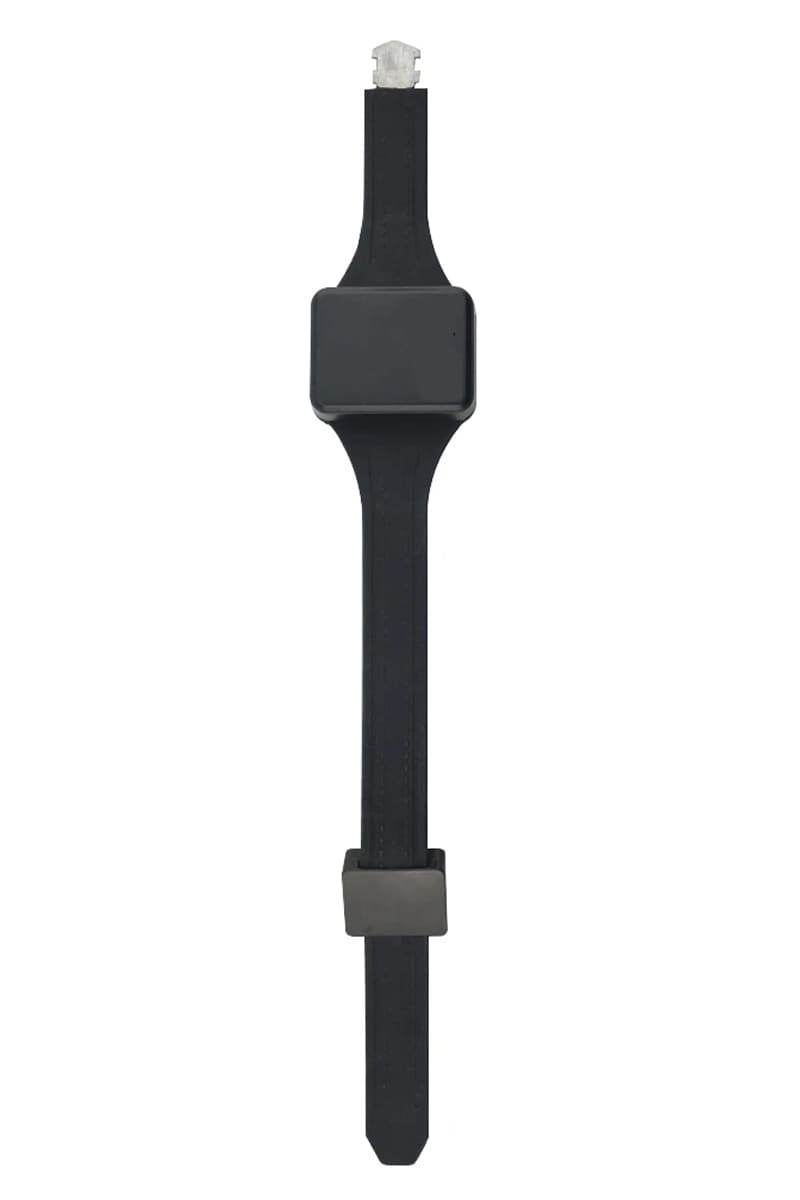 Case study: A successful story of Enhances Security and Efficiency in Correctional Facility
We are proud to have provided a solution that greatly enhanced the facility's safety and efficiency, and we look forward to developing innovative solutions for our client's unique needs in the future.
We are pioneers in the smartwatch solutions industry. Recently partnered with a correctional facility struggling with communication, security, and operational efficiency issues. Our team conducted a thorough consultation with the correctional facility staff to identify their specific challenges and requirements.
The facility was facing difficulty monitoring inmate activities accurately, contributing to a high level of incidents and disruptions. With a large inmate population and a staff spread across multiple buildings, it was difficult for staff members to communicate and coordinate effectively. The facility's outdated technology made it challenging to monitor inmate activities accurately, contributing to many incidents that happened.
We analyzed the facility's existing infrastructure to ensure compatibility with our proposed solution. Our team developed a customized smartwatch solution that met the facility's needs while also ensuring security and ease of use. We proposed a tailor-made solution that included high-precision GPS, NFC-enabled tracking, and an emergency response panic button.
Our solution incorporated high-precision GPS, NFC-enabled tracking, and an emergency response panic button. This breakthrough design allowed staff members to easily monitor and track inmate movements, ensuring security and safety within the facility. The emergency response panic button enabled immediate alerts to be sent to the appropriate personnel, facilitating rapid action during critical situations.
Results & Facility Feedback
Our solution addressed their most pressing management challenge, while also saving them on operational costs. The facility expressed their gratitude and satisfaction with our services, emphasizing how our advanced technology had greatly enhanced their security and efficiency.
Partner with a Trusted Custom Smartwatch Manufacturer for Your Correctional Facility Needs
By working with iSmarch, you have the opportunity to enhance your facility's operations and security with the perfect jail management smartwatch solution. Reach out to us today and let's work together to bring your ideal smartwatch solution to life!