Smart Bracelet One-stop Solution
China Leading Smart Bracelet
Manufacturer & Supplier
1. What is a Smart Bracelet?
1.1 Smart bracelet definition
Smart bracelet is a slim innovative wrist device that monitors your heart rate and daily activity.
The device will vibrate to give you reminders if you get calls, texts or emails. Smart bracelet tracks your daily exercise and your body's vital signs like Spo2, blood pressure, sleeping quality. 
Since 2020, it also adds a body temperature detection function to tells your body temperature in real-time. Social distance alarm is also widely used for smart bracelets to remind people to maintain social distance; this is also one of the most effective ways to control coronavirus spreading…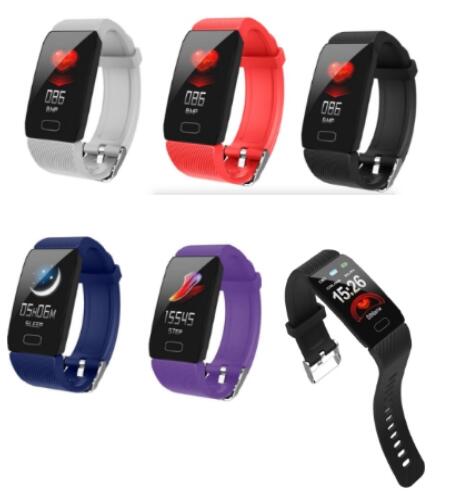 1.1 Smart bracelet definition
Not only for physical healthcare monitoring, but a smart bracelet also monitors HRV to tell your stress level and fatigue rate. This is very helpful for some particular users like construction workers, doctors, firefighters, pilots, etc… NFC will be added function for a smart bracelet, like a QR code for payment.
What're more, smart bracelets act as your daily assistant. It displays the time, alarm, female circle time, secondary alarm, control music with your wristband without any disturbance. Smart bracelets also can remotely control taking photos. If you are a photo lover, you will love this function.
You will discover more when you have a smart bracelet on your wrist.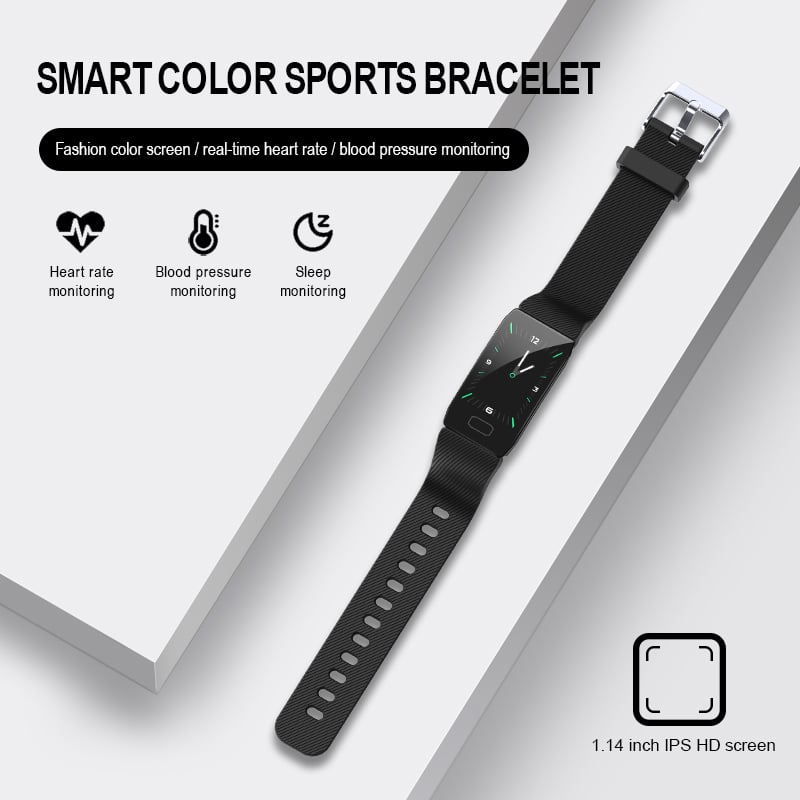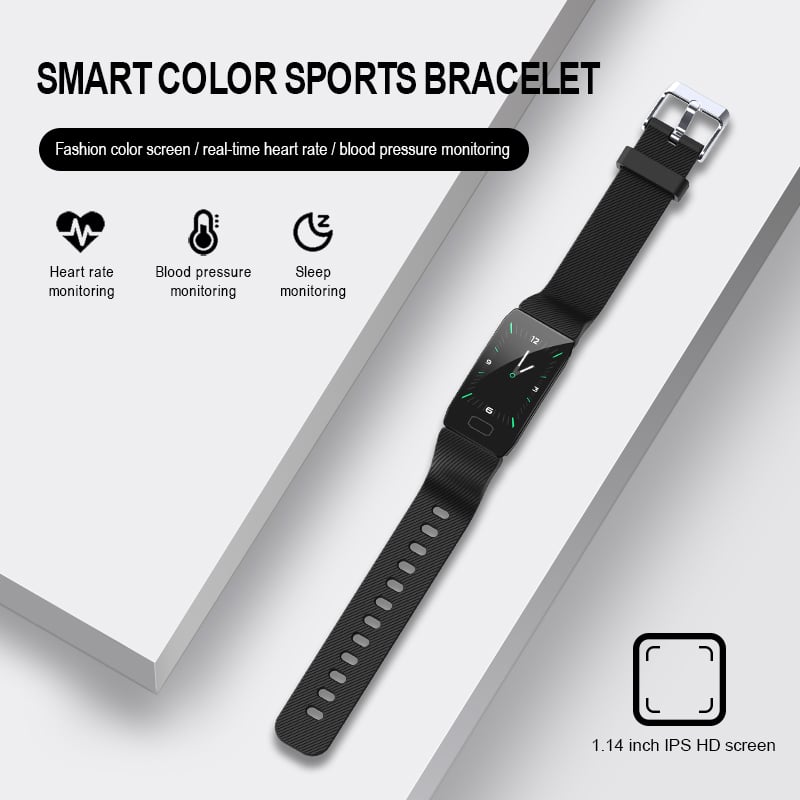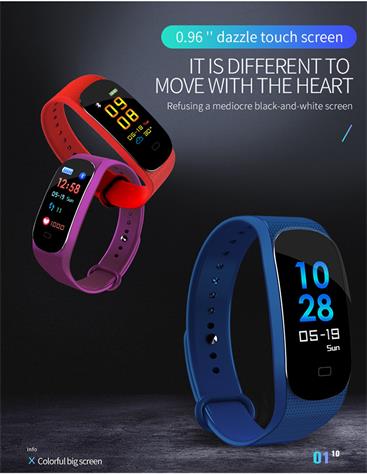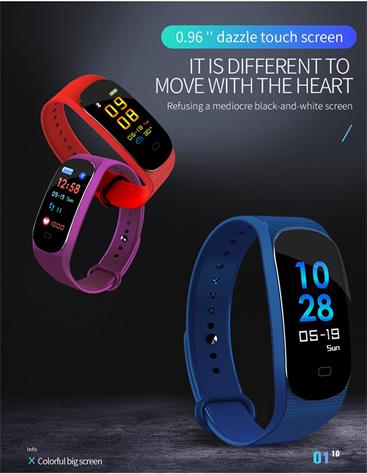 1.2 What is the difference between Smartwatch and Smart Bracelet?
First, let's look at the history of the smartwatch, smart bracelet, and smart wristband.
The smart watch has developed into a wrist accessory that can be used at any time & anywhere to check messages, emails, phone calls and make people's life more and more convenient.
Image that, if you are in an important meeting or giving a presentation, suddenly your phone is buzzing, and it is not suitable to check it. Or if you're on a crowded train or subway and you want to change songs, but you can't reach for your phone? In the above situation, I believe a smart bracelet can help you.
There are currently three smart wearable devices on the market: smartwatches, smart wristbands, and smart bracelets. It started with smart wristbands that monitored exercise data on the wrist. These include pedometers, heart rate monitoring, acceleration sensor, etc.
These are for sports lovers who don't want to do fitness with their smartphones. During that period, a smart wristband is an effortless and lower-cost wrist jewelry for fitness lovers.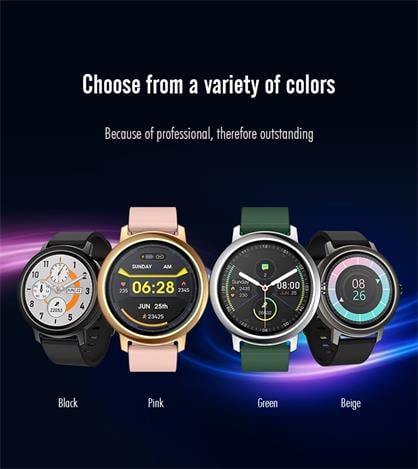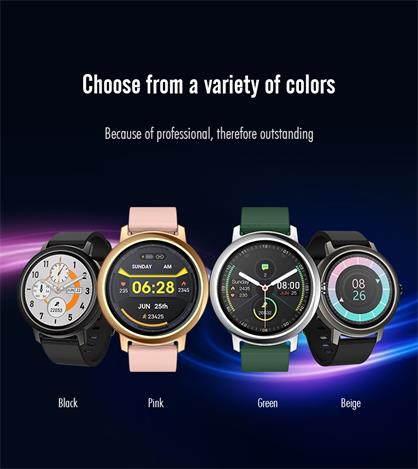 1.2 What is the difference between Smartwatch and Smart Bracelet?
Aftermarket testing, more and more people want a nicer one, so comes a smartwatch – round type and square type. Smartwatch combines monitoring sensors with a cellphone connection, and we call it Bluetooth smartwatch.
The primary function of a smartwatch is connected to a mobile phone. It can also provide additional functions, such as incoming messages, calls, or notifications for all social media. It works like a mini cellphone on your wrist by Bluetooth connected with your cellphone. And Apple launched the first Apple Watch in 2015, the competition in this market has increased significantly. Of course, the number of smartwatches also raises a lot by huge market demand.
The smart bracelet combines a smart wristband with a smartwatch. The only difference is that it's more in the form of a bracelet than a watch or band.
It also supports a screen, a variety of fitness sensors, and the ability to connect to your phone. It looks more like a piece of wrist jewelry, not like a smartwatch or a smart band. You will see there is some lovely smart bracelet sell in jewelry stores. The smart bracelet looks like an ordinary piece of jewelry.
It allows designers to create fashion not just with smart sensors as a tracker.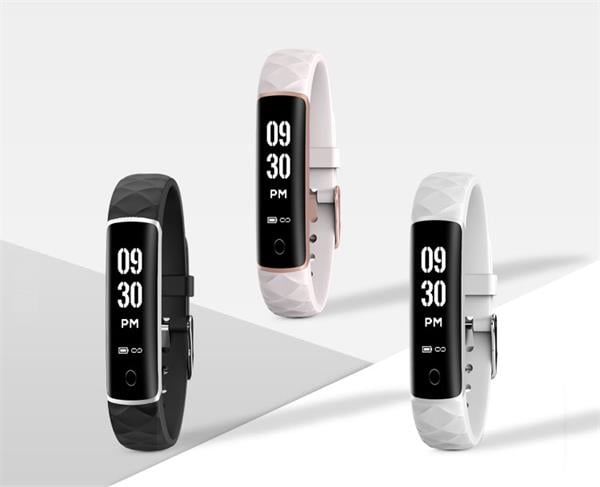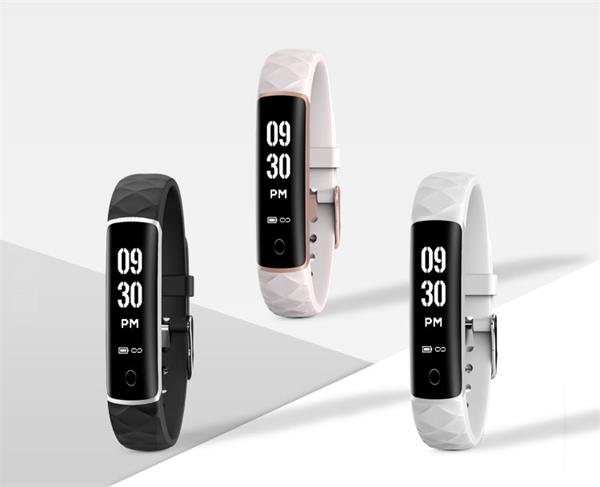 1.2 What is the difference between Smartwatch and Smart Bracelet?
To make a summary of the main difference between a smartwatch or a smart bracelet. The smart watch is an accessory to mobile phones. After Bluetooth connection between smart watch and mobile phone, users can directly control some mobile phone functions on the watch.
They can freely check messages and emails of mobile phones on the watch after Bluetooth connection. In a broad sense, smart bracelets include smartwatches and smart bands, but they mainly refer to smart bracelets like outlook.
In addition, there are some simple silicone bracelets, and some jewelry bracelets also include some fitness or smart sensors. All we call smart bracelet.
1.3 How many types of smart bracelets in the market?
Simple low cost RFID silicone smart bracelet
Sometimes it also calls as a smart bracelet or smart wristband. This is widely used in entertainment place access and identification, such as water park, swimming pool, Spa club, fitness gym center. 
Membership management also will use the RFID silicone smart bracelet.
The raw material will be silicone material and waterproof, with no harm to the skin at all. Easy to clean, reusable ect…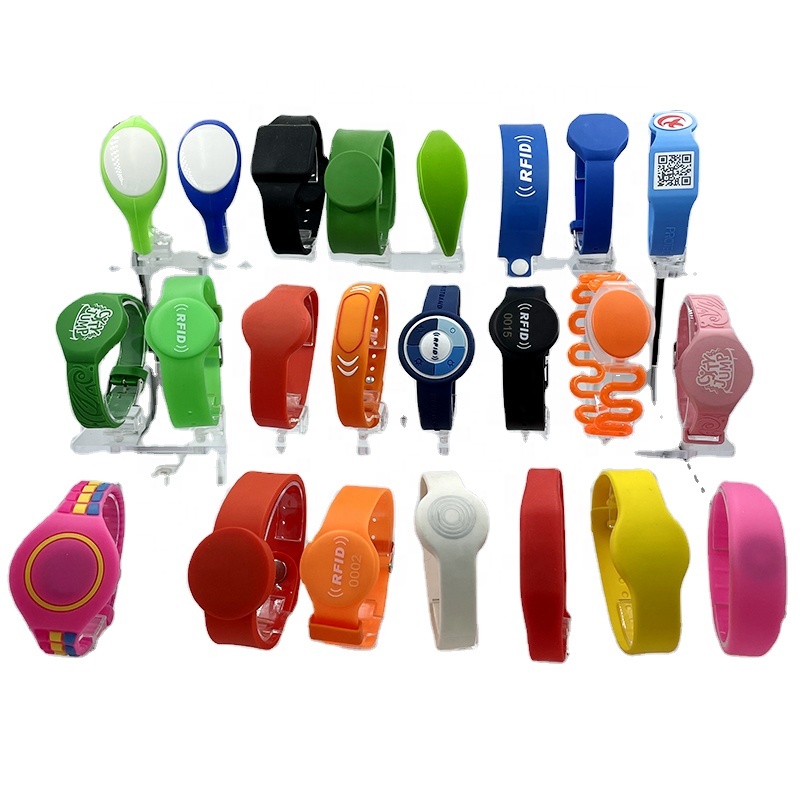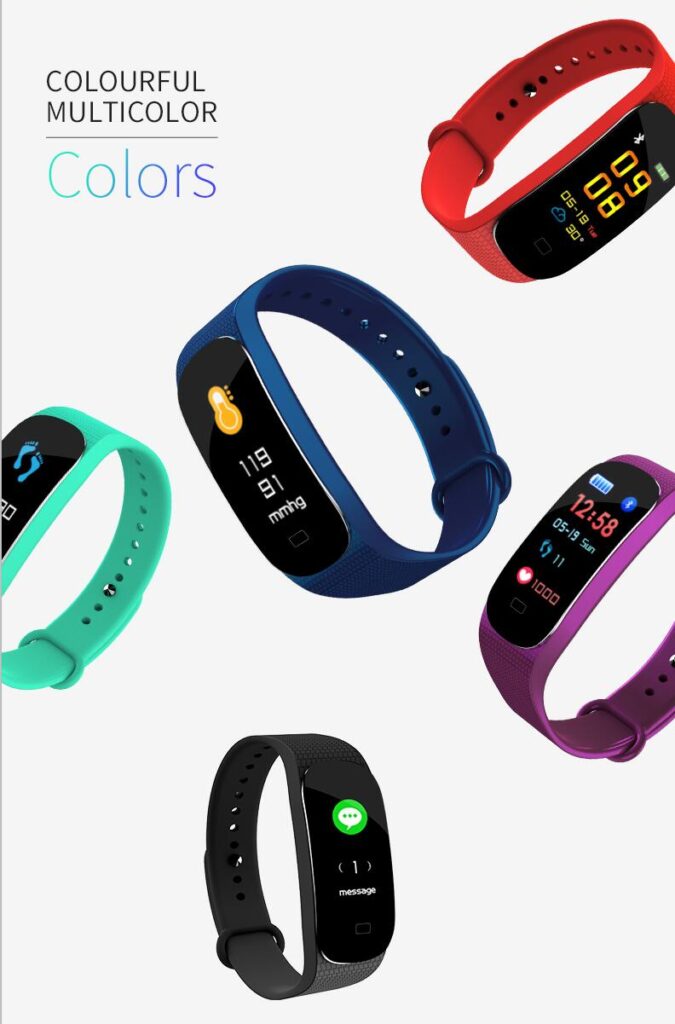 Smart bracelet for fitness tracking
Screen: 0.96″, 1.09″, 1.14″ are the main size display for a slim linear smart bracelet type;
Weights: 14g-26g more or less, very lightweight on your wrist
Bluetooth: 4.0, 4.1, 5.0 or higher
Raw material: TFT, PC, silicone, metal
Water-resistant IP57
Battery: Li-polymer Battery 90-150mah normally
Charge time: 1-2hours
Stand by time: 10-30 days
Working time: 1-5 days
Compatible system: Android4.4 and above/ISO8.0 and above
Functions:
24hours real-time heart rate monitoring, daily activity tracking includes step counting, calories consumption, distancing calculating, sleep monitor, answer or reject calls, alarm clock function, sedentary reminder, anti-lost, remote control take photos by shaking smart bracelet on your wrist. IP57 waterproof that allows you to wear it in raining or wash your face. Usually no need for cable for charging, the built-in USB port on the side of the bracelet and directly to any USB port for freely charing.
Smartwatch style smart bracelet
We also call the smartwatch a smart bracelet (not include the SIM card smartwatch). And it also has a round and square shape smart bracelet.
Functions: 
Dynamic heart rate, blood pressure, blood oxygen monitoring, sleep detection. Daily activity tracking such as step counting, calories burnt, the distance calculating. Different sports models for your professional training.
Body temperature detecting in real-time, social distance alarm, the HRV stress level for your mental healthcare assistant.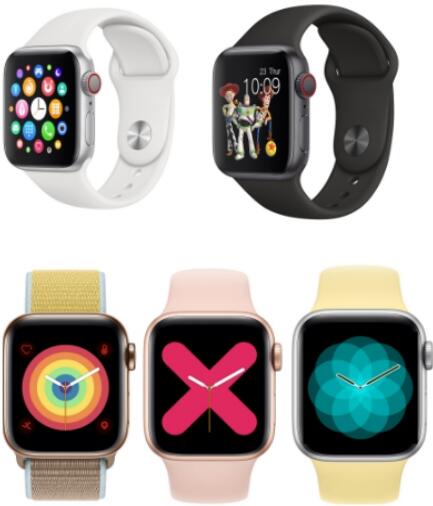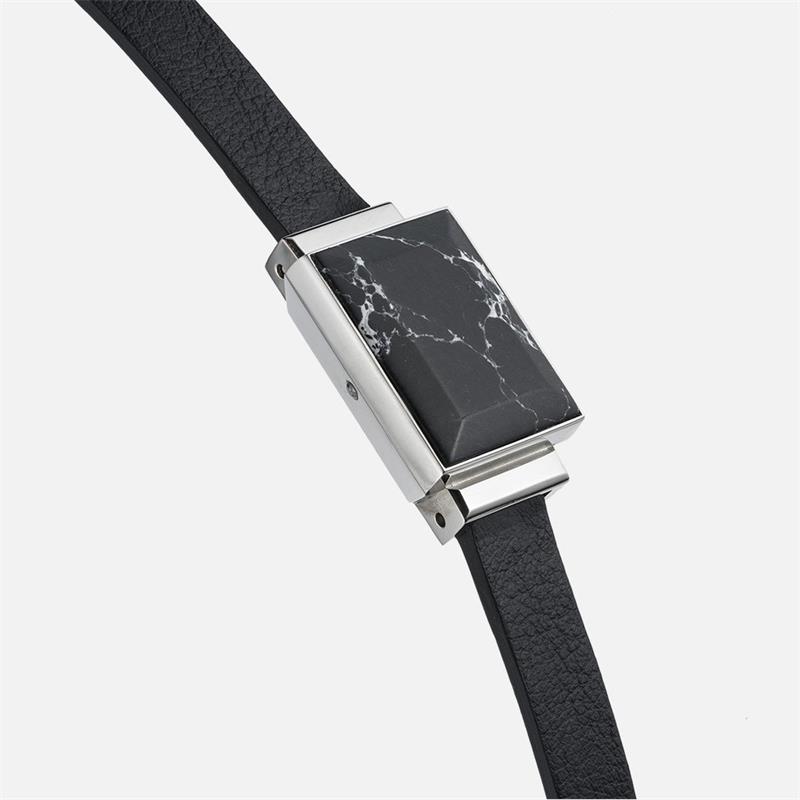 There are always fashion creators who want to integrate smart sensors into wrist jewelry to call it smart bracelets, especially for ladies. 
In recent years, smart wearables technology keep innovation. And some sensor chip makes more diminutive and more accurate, so that fashion designers think about a smart wearable device on lady's wrist.
So is there smart bracelet jewelry that cares about lady or girl safety? Yes, we already see some online stores start to sell this kind of jewelry.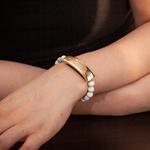 https://getflare.com/ 
Flare Jewelry Inc is an online store located in Boston, USA. And it announced a smart bracelet could save your life and get out of unsafe situations with a quick button.
When walking alone at night or being followed by strangers, or traveling, rideshare, public transit, new places, or dating with someone you know online, or going out at night in a bar or any other similar situation a female may result in unsafe, the smart bracelet will secretly save your life. Because no one will know this is a tool for an emergency call, all think this is a piece of wrist jewelry. Stylish but functional, and excellent design.
Allows you to download and keep connected with your mobile phone. So you can get notification or alarm from your cellphone, GPS location can send to friends or police if in danger, connect with police call by a button.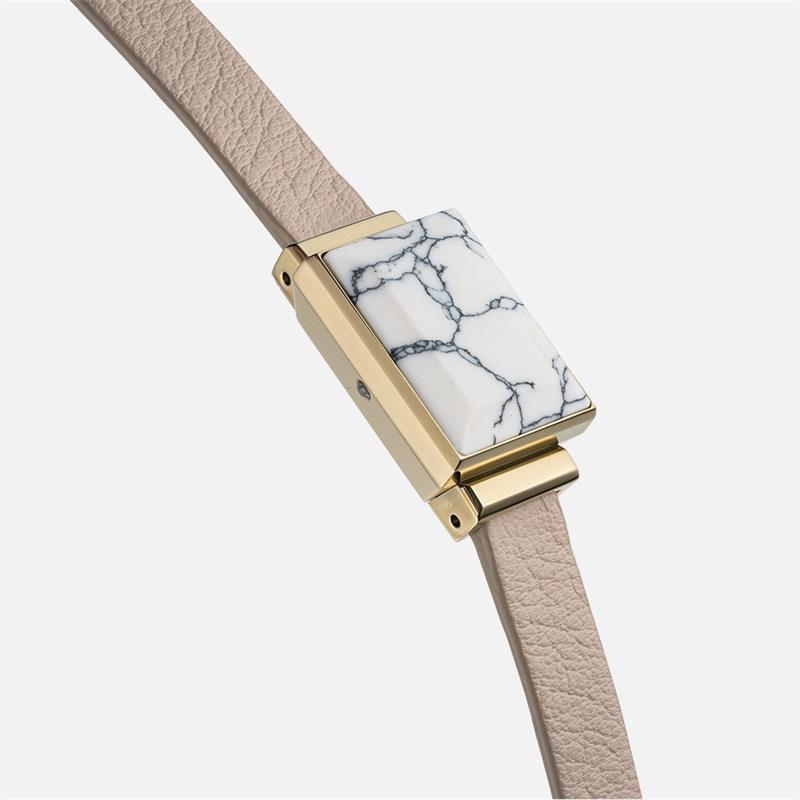 https://ringly.com/
Ringly Go sells a genuine leather smart bracelet as a fitness tracker. Unlike other smart wearables, The Ringly can be designed to look like jewelry and feature a smartwatch to help you stay in touch and activity tracking.
Bluetooth connection with your smartphone and will get notification or alarm when your cellphone has calls or messages. Never miss any important news or calls even without your cellphone near you. Daily activity tracking like steps counting, calories burnt. Also, have HRV for stress level detection.
Ringly announced as a fashion wrist jewelry and equipped with a smart band features like notifications, activity tracking, breath training, etc…
The best smart bracelet for fashion ladies or girls.
If you want to be involved in this business, iSmarch is a professional, smart bracelet OEM supplier for you.
2. Should I Buy a Smart Bracelet? Smart Bracelet Benefits.
Thanks to the progress of smart wearable technology, fashionable smart wearables can be worn on the wrist instead of a single bulky watch, making our life easier and more convenient.
Smart bracelet has become one of the most popular smart wearable devices, especially for young people. However, many users still have no idea what smart bracelets can bring to them.
If you're one of them, don't worry. Here's a detailed look at the benefits and features of the smart bracelet. 
After reading this, I believe you will have a comprehensive understanding of the smart bracelet. Please kindly follow us: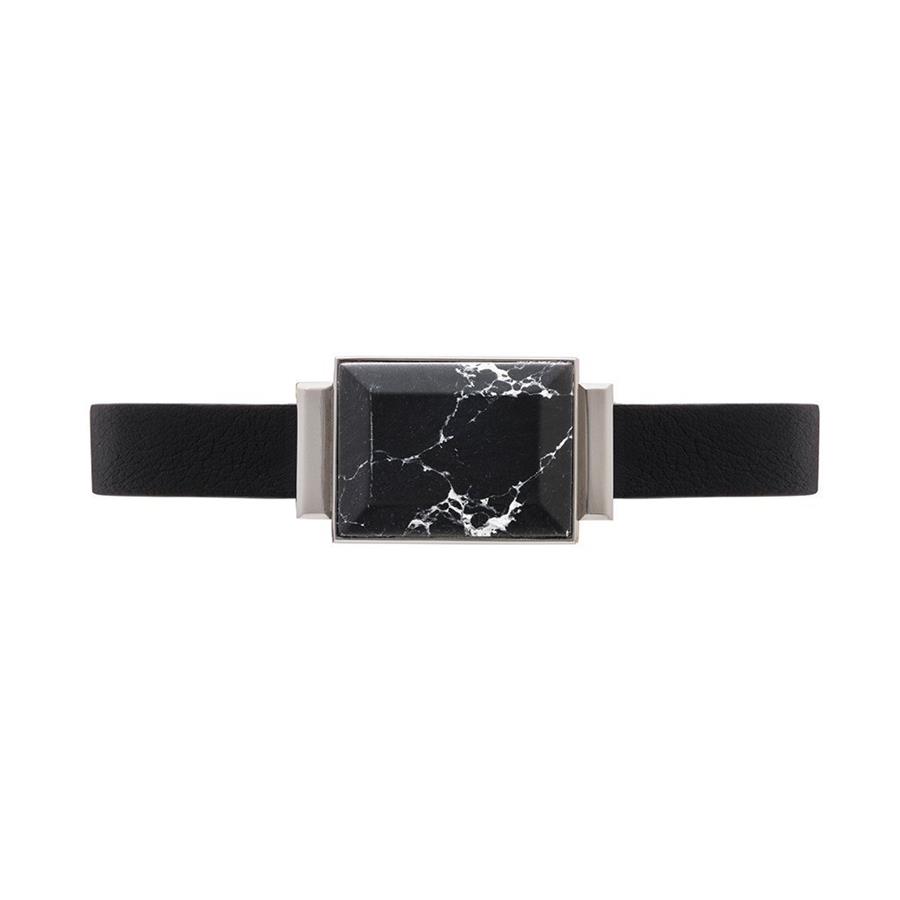 2.1 Soft and friendly material to wear
In terms of material, the smart bracelet is made of a natural silicone wrist strap, which is non-toxic and safe to wear. In addition, the smart bracelet is also very comfortable to wear, as it is ergonomically designed for humans. Also, the wrist strap will have different sizes for kids, adults, optional when you buy.
2.2 Fashion designed wrist jewelry
Smart bracelets can also be designed like fashionable jewelry, which is why you can see smart bracelets on sale in some jewelry stores. They are also favored by a large number of fashion people. Moreover, there is no limitation of materials. It can be silicone jewelry, metal, or bracelet design. It only needs to embed the primary sensor into the bracelet. That's why smart bracelet is highly recommended for young fashion users.
In addition, the smart bracelet comes in different colors and wristbands, so it is favored by many people who want to show their individuality and uniqueness.
2.3 Easy to use and carry
Smart bracelet with light material, small size, easy to carry. TFT or OLED display also has a full touch screen option, and the operation is simple and smooth. Whether you are old, child or adult, it can be easily worn and used.
2.4 Longer battery life
Most of the battery capacity for smart bracelets is 90mah-650mah, it is small in size and very light. And after fully charged, it can use for 2-40days. The standby time can be 30-60days. So with a smart bracelet will allow working 1 time a week, very convenient and helpful for you.
2.5 Ultra-low-power consumption
The power consumption of any electronic product is one of the most worrying problems for users. High-power electronic products are a big obstacle for us to use for a long time. However, the latest technologies of the smart bracelet are all ultra-low-power chips. Even if Bluetooth is turned on to connect with the mobile phone, it still has low power consumption. The CPU solutions are all low power consumption, and Bluetooth is also 4.0 or 5.0 low power consumption.
2.6 Fitness detection
Fitness monitoring is the most basic function of the smart bracelet, which is an important selling point of the smart bracelet, including step count, distancing calculating, and calories burnt.
Smart bracelet is an advanced pedometer, which can calculate the exact number of steps. It tracks steps due to a built-in three-axis acceleration sensor. In addition, the recorded stage is divided by the target step; the completion rate is calculated and recorded.
Calorie calculation is counting calories burned. The smart bracelet measures calories by counting the number of steps and calories burned based on some exercise data.
Motion detection is mainly used for fitness tracking and provides recording and guidance. When the wearer is exercising, whether it's walking, running, jogging, swimming, or doing other activities, the smart bracelet can monitor exercise time, calories, and other data in real-time. It then records and analyzes the movement data to determine the user's movement trends over time.
These exercise data and trends will eventually be presented to users to adjust exercise intensity, reduce injuries and improve exercise efficiency.
2.7 Heart Rate Monitoring
Smart bracelets can also monitor real-time heart rate, blood oxygen, blood pressure to monitor your health. The detection is based on PPG optical principle algorithm to achieve.
The bracelet has a built-in reflective PPG sensor that sends an LED light to your skin, allowing it to see the capillaries on your wrist. The blood can then absorb specific wavelengths of that light. Sensors measure the heartbeat by reflecting light as your heart pumps blood
will detect the heartbeat in the form of data, and sync with your mobile phone and other Bluetooth devices, so that you or the data platform to understand your heart rate, blood pressure, blood oxygen, and so on, to guide you to improve your health.
2.8 Alarm and reminder
Smart bracelet also has trial functions – alarm clock, smart bracelet through the built-in vibration and sound to wake you, and the success rate is high, does not affect others.
Smart bracelet also has a secondary reminder function. You can set the time in advance, and it will automatically remind you when the time is up. This is an excellent help for sedentary office workers to avoid the problem of insufficient blood supply to the spine and brain caused by sitting for a long time, and even endanger life safety
2.9 Sleep monitoring
In modern society, people's mental pressure is increasing, and external interference is also increasing, leading to many people have sleep disorders. The sleep monitoring function of smart bracelet is beneficial to improve the quality of sleep. It involves accurately measuring when you go to sleep, when you go to light sleep, when you go to deep sleep, and when you wake up.
These results will be presented to you in the form of data or even an asleep trend chart to help you understand and improve your sleep quality. This is also a critical selling point of a smart bracelet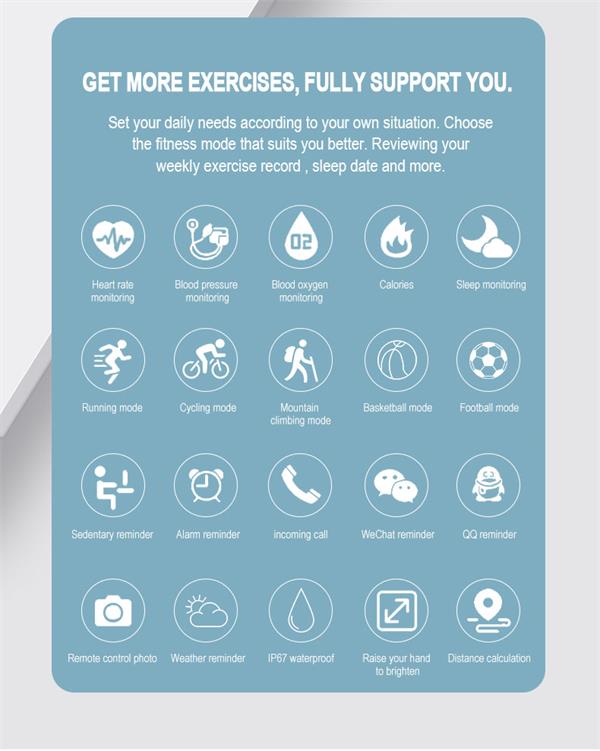 2.10 Notifications and Reminder
The smart band also has other notification functions when connected to the phone via Bluetooth. When connected to the mobile phone, the smart bracelet will vibrate to remind you to reply or refuse to answer if there are notifications such as text messages, phone calls, or emails.
In this way, the situation of missing important calls and messages can be reduced, and you can also keep in touch with the outside world at any time
2.11 GPS Location
Smart bracelets also have a GPS positioning function, which is very important for the elderly and children. For lost children can locate the location at any time, and the elderly can know the exact location through GPS if they forget to go home or get sick or fall.
I have GPS location. We could find them in a short time.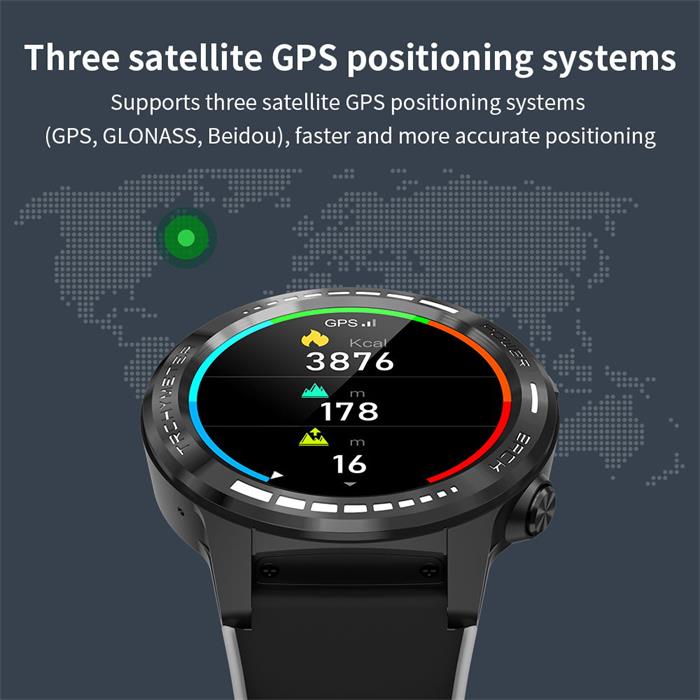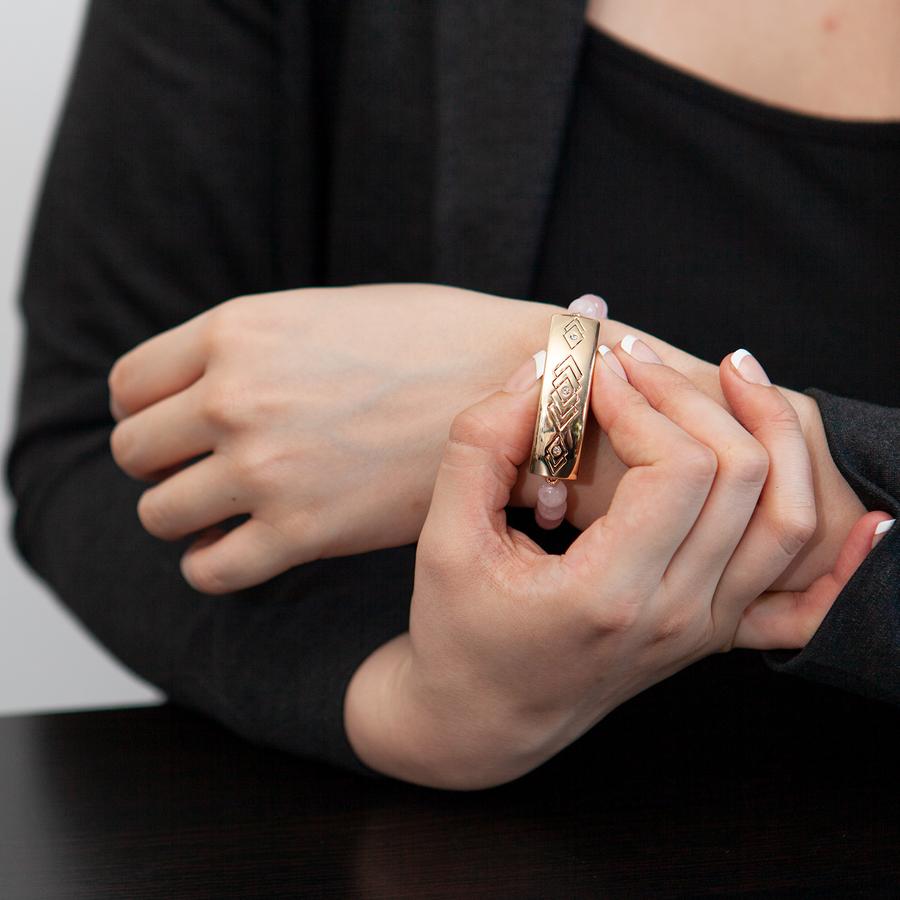 3. Where Can I Find a Smart Bracelet Supplier?
A successful business relies on many factors. A reliable and stable supplier can be one of the crucial factors to your business.
So if you want to start your smart bracelet business, finding a reliable smart bracelet supplier is a very important step to start.
iSmarch is one of the leading smart bracelet suppliers in China.
Here we would like to recommend some B2B platforms for your reference: some may direct factory, some maybe middle trading company, or some maybe one of the wholesale or distributor of a China factory.

www.globalsources.com
Global Sources is a Hong Kong-based business-to-business (B2B) multichannel media company that serves buyers and suppliers online and offline since 1971. They also have offline exhibitions such as for Lighting, hardware, gifts, consumer electronics.
Not only suppliers from China, but also some HK or Aisa companies also on Global source platform. You could find out some smart bracelet suppliers on the global source.

www.made-in-china.com
Made in China is a B2B platform that for China suppliers to display or promote their products. Focus Technology Co. set up Made-in-China.com, Ltd. Focus Technology is a consumer electronics in China. It was established in 1996.
It provides serious products, information, news on Chinese products, and Chinese suppliers available anywhere on the platform.

www.dhgate.com/
Dhgate is a Chinese business-to-business (B2B) and Business-to-consumer e-commerce marketplace that direct suppliers to small and medium retailers. It is one of the largest B2B-cross-border e-commerce trade platforms in China. The company is based in Beijing and has offices worldwide, including in the US and UK.
Dhgate officially launched in 2005 and grew very fast. If you are looking for a small quantity as a retailer, you could try to find a smart bracelet on Dhgate.

www.go4worldbusiness.com
Go4worldbusiness in India and the USA have a branch office. After you sign, you will have a very responsible agent to service you and guide you on finding a supplier. The review is good for the customers, and maybe this will be a good choice for you.
But the supplier is from the whole world, not only in China but also in India and other countries. And it's for free if you want premium service need to pay some fee.

www.taiwantrade.com
This is a Taiwan-based B2B platform. You could easily find suppliers from Taiwan on this platform. Find the right vendor for your business with over 70,000 Taiwanese suppliers &660,000+ products. Help buyers find suppliers from Taiwan & give you the most efficient sourcing experience. Highlights: Online Buying Options Available.
If you want to find a supplier in Taiwan, this B2B online platform might be a good choice.
4. What Kind of Smart Bracelet Do You Have?
Below are some of our main smart bracelets. Contact us for more smart bracelet outlook and feataures.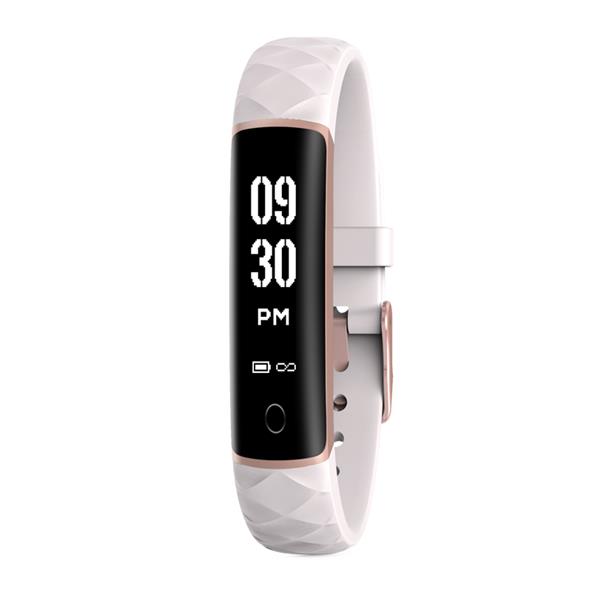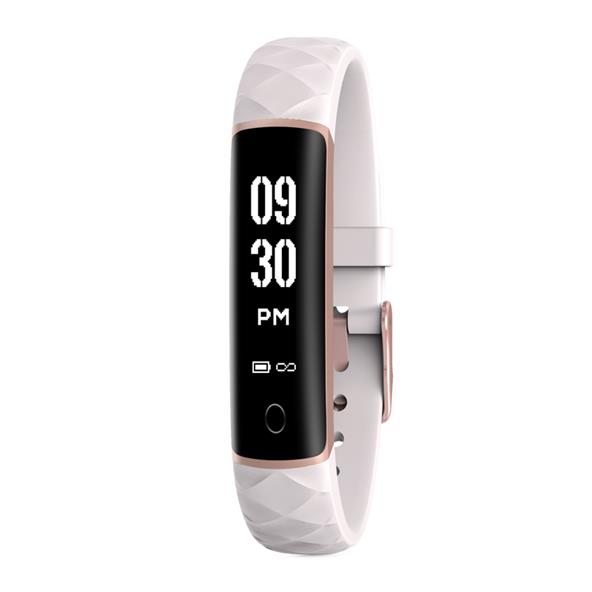 Color: White/Black/Pink
Chip: Nordic 52810
Material: Plastic+Silicone Wrist strap material: Real top leather/Steel
Screen size: 1.09″ OLED
Resolution: 128*32dpi
Touch panel: Single touch
Battery capacity: 45mAh
Charging: Clip charging Compatible System: Android4.4 and above/ISO8.0 and above
IP standard: IP68
Bluetooth: BT4.0
BT transmission range: 2-8M
Net weight: 17g
Working time: 5-7days
Standby time: 10-15days
Size: 41.2*13.5*11.5mm
Strap width: 11.5mm
Overall length: 230mm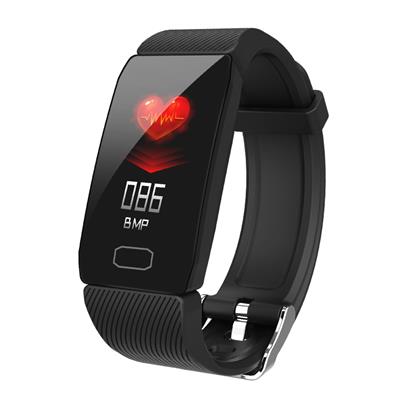 Color: Black/ Sliver/ Red/ Darkblue/ Purple 
Chip: Hs6620D
Material: Plastic+Silicone
Wrist strap material: Silicone
Screen size: 1.14″ TFT 
Resolution: 135*240dpi
Touch panel: Single touch
Battery capacity: 90mAh
GPS: Not support Charging: USB charging 
Compatible System: Android4.0 and above/ISO7.0 and above
IP standard: IP68
Bluetooth: BT4.0
BT transmission range: 2-8M
Net weight: 14.3g Working time: 1week
Standby time: 2-3days 
Size: 42mm*22mm*11mm
Strap width: 251mm*18mm*2.5mm
Overall length: 230mm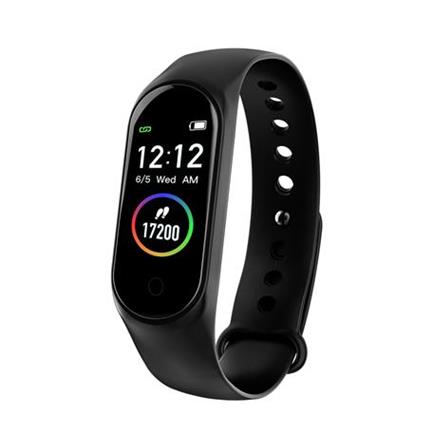 Color: Black/ Sliver/ Red/ Darkblue/ Purple 
Chip: Hs6620D
Material: Plastic+Silicone
Wrist strap material: Silicone
Screen size: 1.14″ TFT 
Resolution: 135*240dpi
Touch panel: Single touch
Battery capacity: 90mAh
GPS: Not support Charging: USB charging 
Compatible System: Android4.0 and above/ISO7.0 and above
IP standard: IP68
Bluetooth: BT4.0
BT transmission range: 2-8M
Net weight: 14.3g Working time: 1week
Standby time: 2-3days 
Size:42mm*22mm*11mm
Strap width: 251mm*18mm*2.5mm
Overall length: 230mm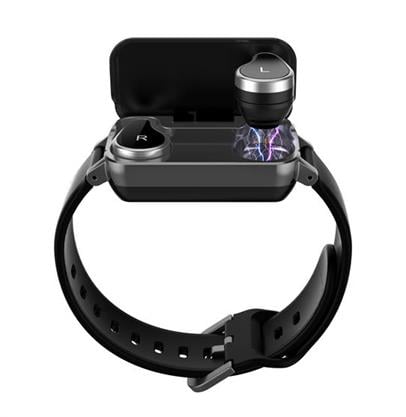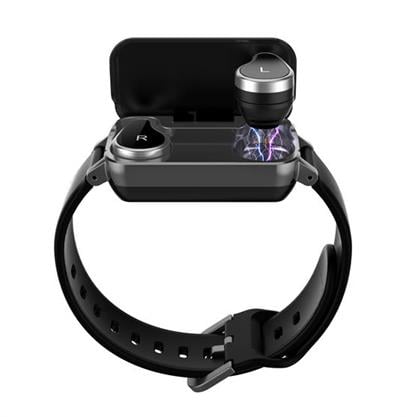 Color: Black/Blue/Golden
Chip: HS6620D/ HR: SC7R30/ Earbuds: 5376A BRC
Material: Zinc alloy + spherical toughened glass
Wrist strap material: Silicone  Screen size: 1.14 inch TFT color screen
Resolution: 135*240dpi
Touch panel: Full touch
Battery capacity: earbuds: 35mah/ wristband: 130mah
GPS: Not support
Charging: Magnetic suction charge
Compatible System: Android/IOS IP standard: IP67
Bluetooth: BT5.0
BT transmission range: 5-15M
N.W. 31g/G.W. 125g
Working time: 7days BT calling: 5hours
Standby time: 15-20days 
Size:L*W*H=251MM*28mm*19mm
Strap width: 20mm
5. Do You Provide Smart Bracelet OEM & ODM Service?
Yes, iSmarch is one of the leading smart bracelet one-stop solution suppliers in China. We are providing OEM & ODM service for our VIP partners since 2013.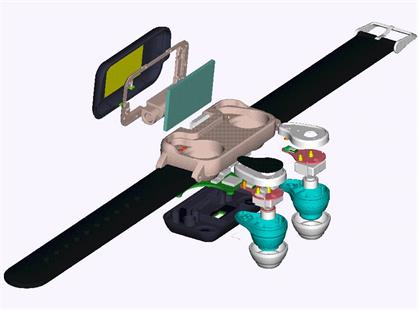 5.1 Smart bracelet ID design
you provide the drawing or outlook design, color, size, raw material, and we take care of the tooling and internal structure design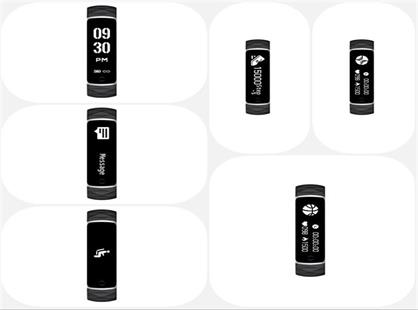 5.2 Firmware customization
Based on your flow chart for each feature, we do firmware customization, icon, language, different UI.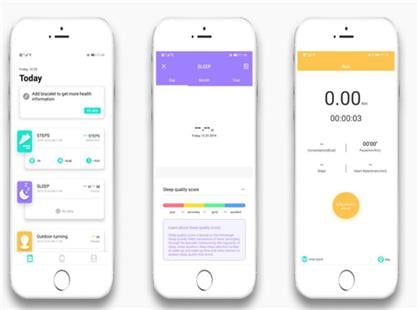 5.3 SDK for your App integration
We will provide Bluetooth protocol, broadcasting protocol, and SDK for IOS and Android to guide you on how to do the App integrated with our standard smart bracelet.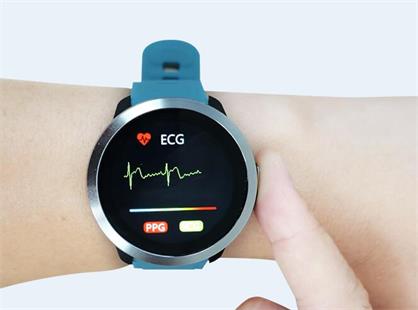 5.4 New feature or function add
Like fall detection, Wifi, GPS, solar charging, ECG into a standard smart bracelet, we will need to evaluate if the sensor or chip could fit into our smart bracelet PCBA.
Consult Your iSmarch Smart Bracelet Expert
We will study your smart bracelet customization requests within 12hours and provide the most suitable item on-budget.