Smartwatch One-stop Solution
Your Professional Smart Watch
Manufacturer & Supplier
1. Smartwatch Huge Benefits & Advantages
Smartwatches have become a popular electronic wrist tool for people. It displays not only time but also many functions to make healthcare more accessible and more innovative. So let's take a look what the main advantages of having a smartwatch?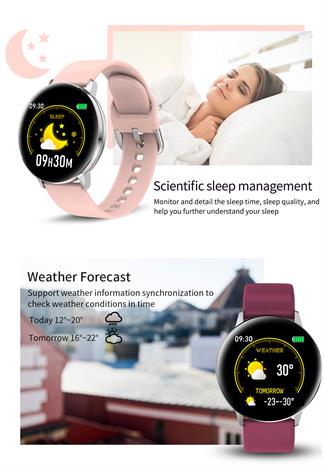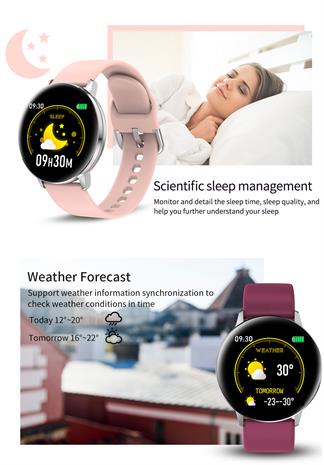 1.1 Not just tell you time
There are many lovers of the traditional watch because it will tell you time(but just time), Yes it is good to have a high-quality watch. I also love it.
However, when the smartwatch enters the market and becomes an everyday use consumer electronics, the watch becomes not as popular as before. Because smartwatch tells user time but lots more that user may be concerned, that is why in past years, mechanical watch sales decrease 50%.
1.2 Your best health carer
It will monitor your heart rate, Spo2, blood pressure, body temperature, social distance, sleeping for 24hours. Smartwatch is someone who knows better than yourself and doctors. Especially during Covid-19 keep social distancing is the most efficient way to prevent spreading. Body temperature and SPO2 also key signals to tell you are safe against the virus. Your health smartwatch takes care.
1.3 Mental healthcare
Not only for physical health but also Stress level, fatigue monitoring is essential for mental health. And can remind you to do breath training and light music to release pressure. It also could automatically send a reminder to doctors or families.
1.4 Daily life assistant
Not only for daily activity tracking like step counting, calorie consumption. But also sedentary reminder, alarm clock, female cycle reminder.
1.5 Your best companion for sports
GPS smartwatch will be a good choice if you are an outdoor sports lover. It will guide you directly without bringing your cellphone. It will speak out where you need to change your direction and connect with your friends all the time. Also, a way to keep safe during Hiking. For indoor sports, it has different sports modes for professional training and guide, such as swimming, basketball, running, dancing, cycling, Hiking, gym, football, badminton, tennis, Yoga, etc…
1.6 Find cellphone or other devices easier
Image if you want to go outside but can't find your cellphone or keys, this is a depressing thing. But with a smartwatch, you could find your cellphone or keys in a second. Just one keypress, you will find your device, simple like this.
1.7 Never miss any important calls or message
Bluetooth connection with your cellphone, so any calls or messages you will receive with your smartwatch. You could take a call or reply message immediately even your cellphone is not near you. Or if you are doing sports, you could reply to your friends or customer by voice to not miss any important news.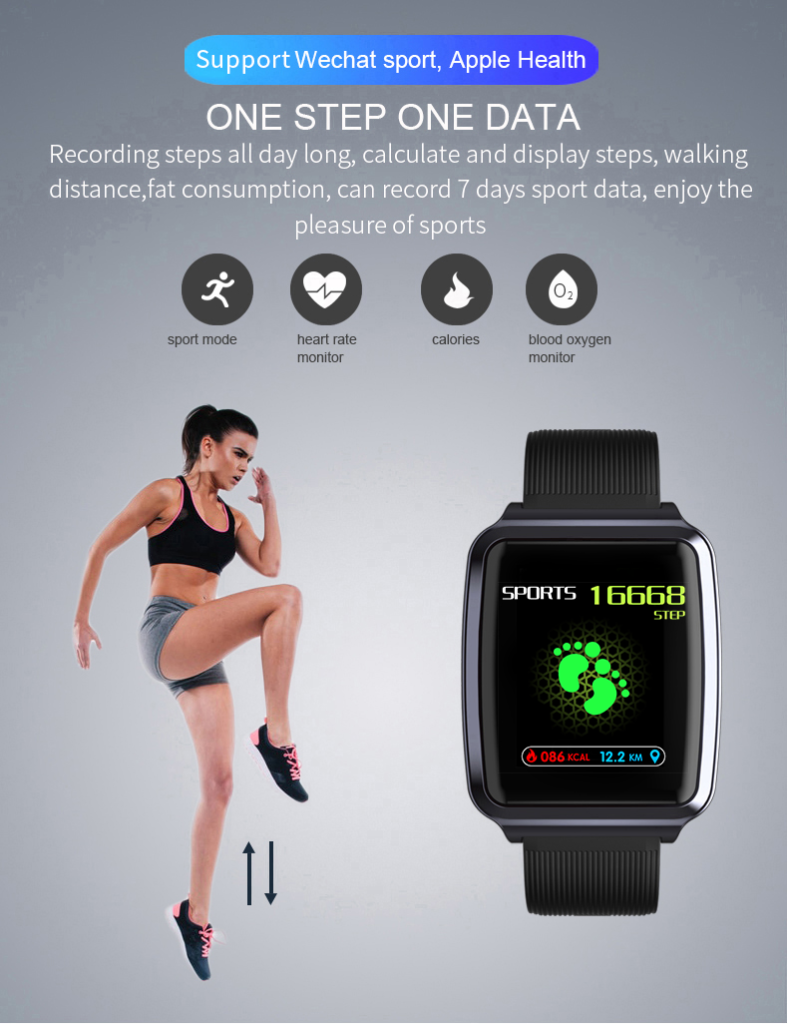 1.8 Get social media notifications
Social media becomes a part of our lives, and everyone wants to connect with our social media. Especially if you are an online seller, you make SEO marketing or Ads by social media, so you must get notifications in real-time even you are outside for sports, so this will be an excellent function for you.
1.9 Smartwatch is a replacement for a cellphone
Wear OS or Android intelligent operation system will be a 100% independent smartphone. Can freely call or message anywhere & anytime with Bluetooth connected with your phone. What's more, you could download any software; you could see a movie or check Facebook, Tiktok freely with a smartwatch. This is a fantastic thing, isn't it?
1.10 Longer working time than a smartphone
With a small smartwatch, one-time charging can use for 3-30days based on how often you use it. But usually can use one week at least. If you could see our professional smartwatch, we even can use it for over 40days. But cellphone needs to charge one time a day.
Conclusion: Is it worth having a smartwatch?
If you never tried a smartwatch, I am sure you already persuade to have one. Or if you are a business owner wants to add a smartwatch into your product line? If you start now with our professional guide, you will be surprised when you check your profit by next year.
2. Smart Watch Types in the Market
Smartwatch functions rely on build-in sensors and algorithms, and most smartwatches manage based on-screen (full touch or single touch). And it has divided into some types based on different functions like GPS for sports, SIM Card version, etc…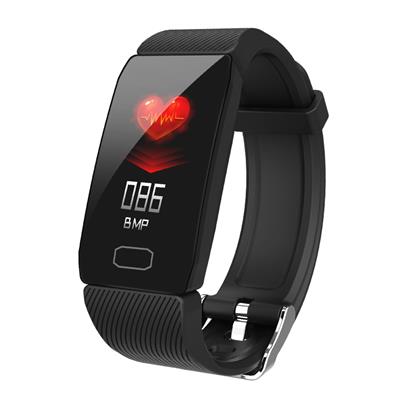 2.1 Simple Smartwatch features with notification
The smartwatch is used as a digital watch, including time display, stop just some simple function. And also could be paired with a smartphone via Bluetooth, then you could get cellphone notification from your smartwatch.
There are seldom manufacturers will sell the simple smartwatch, and this kind of smartwatch market is limited.
2.2 Standard Smartwatch with complete features
This is a our standard smartwatch that most manufacturers will sell.
It includes heart rate, SPO2, blood pressure, sleeping monitoring, daily activity tracking like step counting, calorie computation. In the meantime, it can be Bluetooth connect with mobile that allows users to get notifications through a smartwatch.
It has different outlooks such as round like Huawei style, square shape like Apple Watch, fitness band as a tracker, and other not a limitation on shape.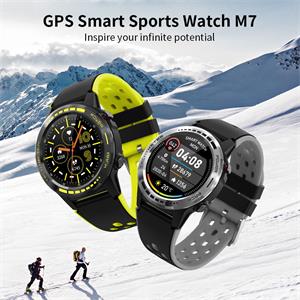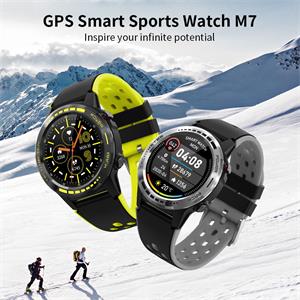 2.3 Sports Smartwatch GPS
This type is designed for outdoor sports lovers and professional training.
With step counting or calorie consumption, it also has GPS, compass, barometer, altitude, which will be the best guide for outdoor sports.
It will keep real-time monitoring heart rate, SPO2, and blood pressure to give you professional tips. It has different sports modes that will provide you with a training plan to make training more accessible and innovative.
With GPS running, the smartwatch can still be used for 1-4days.
2.4 Smartwatch with SIM card & Cellular Watch
2G/3G/4G Cellular smartwatch is also welcome in the market, and it enables users to use SIM card work like a smartphone-like you could call someone anytime & anywhere without your leave your cellphone at home.
All data could update to the cloud 24hours without Bluetooth or Wifi connected.
This is widely used in the remote monitoring industry.
Android Smartwatch Big Screen
This smartwatch is almost equal to a smartphone; you could suffer internet or download software in the App store. Like play Tiktok, Facebook on a smartwatch, see a film with a smartwatch.
As this is just a cellphone, so the cost is much higher than a typical smartwatch
iSmarch is a reliable smartwatch supplier with various application scenarios; we will give you the most professional guide to pick out suitable items for your market.
3. Smartwatch Market Scope
3.1 Why is smartwatch demand keep increasing?
With the gradual increase of the world's elderly population and the increase of various elderly problems and chronic diseases among young people, consumers' spending on restorative care increases, increasing the demand for smartwatches in the medical field.
Smartwatch market size
The smartwatch market was worth $11.42 billion in 2017, according to specialist market report analysis. With the explosive growth of the demand for smartwatches, the need for smartwatches is expected to reach $69.038 billion by 2026. The CAGR of the market is 66.92% from 2019 to 2026.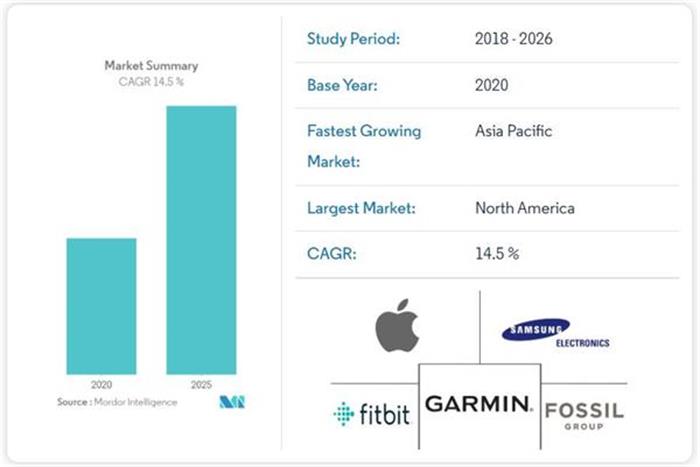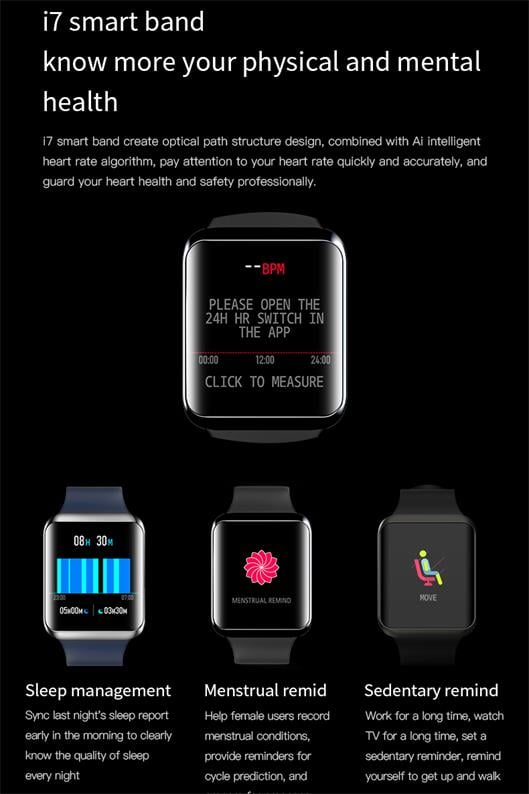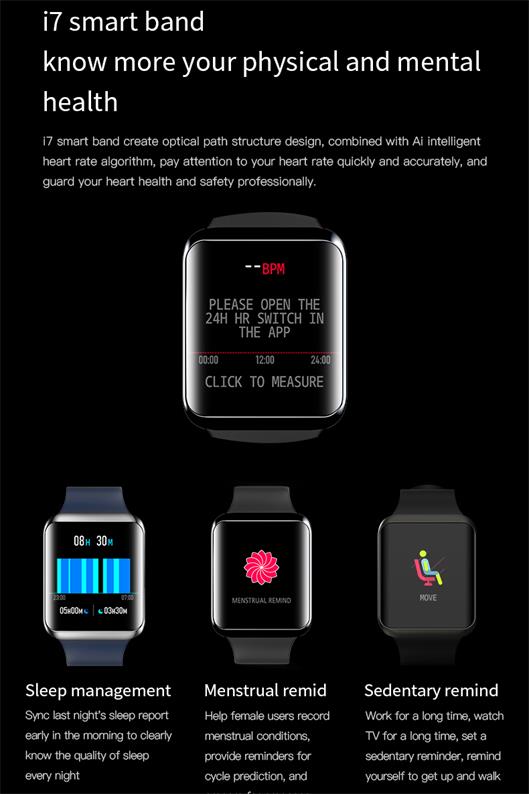 3.2 Healthcare & Fitness market
Healthcare and fitness will take a significant share of the market.
Health monitoring has been one of the most critical features of wearable technology. It provides fitness enthusiasts with complete and essential health data to help them understand the data during exercise and reminds them to pay attention to their health by providing insight into the patient's condition. In particular, COVID-19 people are more concerned about their health, which has led to an increase in smartwatch demand. Since each smartwatch has a tracking sensor, smartwatches' growth has increased dramatically due to its complete functions to record vital health data.
The emergence of smartwatches saves users time and resources and helps doctors present some complex and important health information. The data allow healthcare professionals to solve complex problems, such as the effects of a new drug, or remotely understand a patient's physical characteristics, make an online diagnosis, or monitor a patient's recovery from surgery continuously.
Smartwatch inside have an accelerometer (G-sensor) to detect tremors and seizures, especially for the disease like epilepsy. When attacks happen, a very effective and in-time treatment is an important part of guaranteeing the smallest damage to human health. What's more, smartwatch can be used to alert emergency contacts such as family, doctors, friends about seizures happen, which could be very helpful for patients' recovery.
Some Top smartwatch manufacturers are already working on clinical verification to approve if the software and algorithm can detect actual health conditions, like ECG and atrial fibrillation or blood pressure or blood glucose, which will help grow the market.
3.3 IoT Smart Wearable market
In addition to smartwatches, in addition to health monitoring, it is an excellent help for people. Through IoT, technology can be connected to any object and reflect its wide range of uses.
Smartwatches could be used in large factories to set up safety alerts for workers and remind them to work safely. It can also be used to manage the orderly conduct of employees' daily work, whether everyone completes the work within the prescribed time, whether there is any laziness? You can build secure prison systems that monitor people in real-time; Smartwatches can also send work instructions to remind employees to deal with urgent matters. 
Enterprise wearables solutions are:
The perfect fit for the retail market.
Making inventory management faster and easier.
Enabling silent calls and notifications to improve efficiency while freeing employees' hands for other tasks.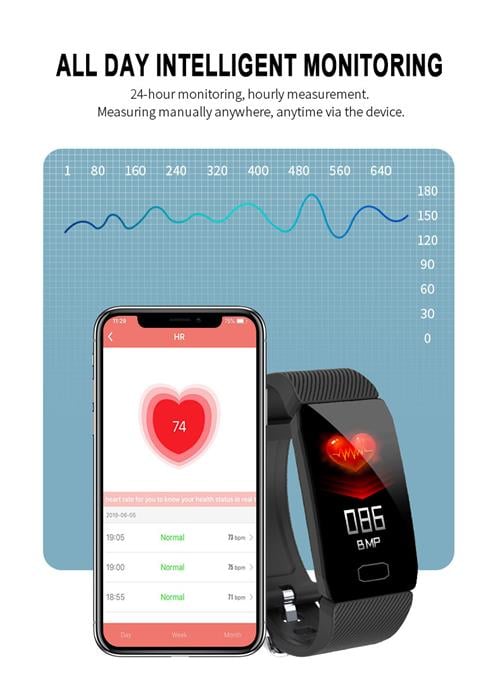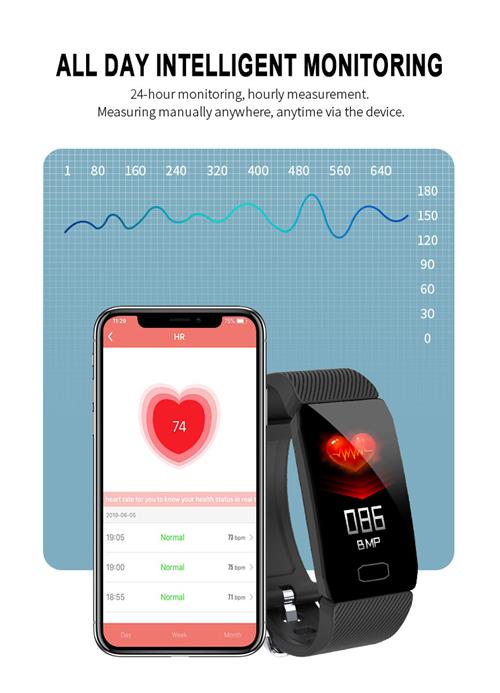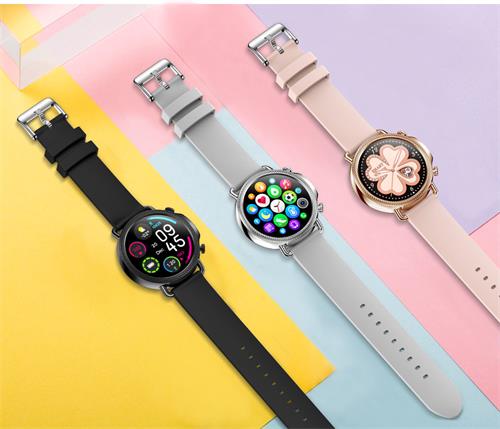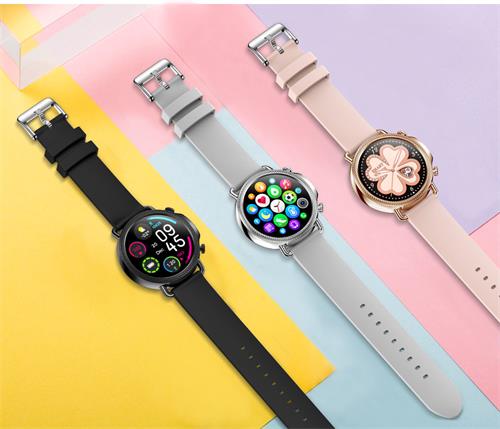 As governments spend on smart city development and facilitate the development of the Internet of Things, various applications are expected to increase the demand for smartwatches.
Increasing demand for smart watches with the newest features is the main reason that is expected to actuate the growth of the worldwide smartwatch market. In addition, more and more end consumers adopt remote Home healthcare services, which also leads to increased demand for watches.
It can help share health data with professionals or online contracted doctors and alarm emergency services when needed. Home healthcare also increases the demand for professional smartwatches.
What are your application scenarios with the smartwatch? Share your idea.
4. Top 10 Smart Watch Manufacturers & Suppliers?
There is no doubt that smartwatches are one of the most popular gadgets in electronics currently. It covers many features, from primary showing time to health tracking, and can implement almost any function imaginable on the wrist. Moreover, a high-end smartwatch with an operating system is virtually indistinguishable from a phone.
Although watches and wrist accessories have been worn for centuries, innovations in new technology have provided users with complete functionality and a comfortable user experience.
The world's leading smartwatch companies create smartwatches to change the quality of life of consumers leading the trend of the healthy wrist.
The leading Smartwatch manufacturers are working on the next generation of watches designed to change users' lives healthcare way.
The new GEN smartwatch has also become a fashion representative and personality for young people. A smartwatch can be seen as a combination of a watch and a smartphone, with wearers getting email, message etc.. notifications via a Bluetooth connection.
In the meantime, the pioneer of smartwatch manufacturers are integrated more features & functions that will enable the wearers to manage answer emails, messages, and social media by voice also can use it as a tracker to remote monitoring user vital signs and accurate indoor positioning with GPS function such during training or prisons.
Moreover, all smartwatch App can be download in IOS and Android systems that make the user very convenient to check data on a cellphone. Also, it will work as an alternative tool to cellphone and more convenient as it is only a wrist accessory, and one day may replace a cellphone with a smartwatch.
Smartwatches simplify people's lifestyles. They have reduced the demand for smartphones. Smartwatches are a substitute for smartphones to some extent.
With a smartwatch, users can perform any command or task. According to leading industry experts' reports, smartwatches will transform many industries such as healthcare with their innovative features. Smartwatches will become the bridge connecting users with the platform through IoT technology, making life more accessible and convenient.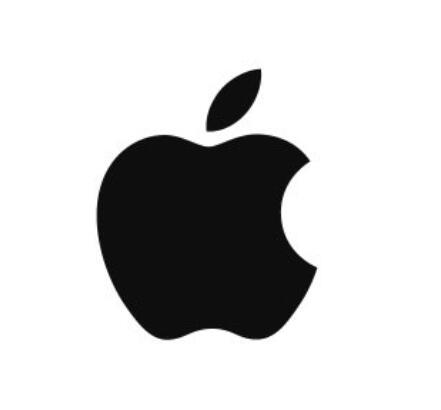 4.1 Apple
https://www.apple.com/watch/
Apple Watch was successfully launched in 2015 and regularly updates and updates its technology like an iPhone.
Apple is the unbeatable leader in this area and has a market share of more than 53%. Apple Watch's success is based on its product line and design standards. Apple is the first company that makes smartwatch becomes a regular wrist accessory and regards to be the most trustworthy smartwatch manufacturers in the world.
Apple Watch provides a high-quality and comfortable user experience to be the NO.1 in the smartwatch market. And after Apple Watch was launched, the volume of the smartwatch increase a lot. Everyone feels the smartwatch time is coming…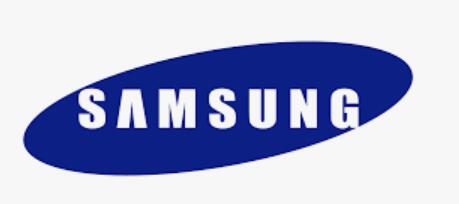 4.2 Samsung
https://www.samsung.com/us/watches/
Samsung is not only a famous name for making mobile phones, but it also has a diversified portfolio of businesses that includes advanced semiconductors, petrochemicals, skyscrapers, as well as fashion, finance, and pharmaceuticals.
Samsung is a leading global electronics manufacturing and digital media brand. Samsung Galaxy Watch Active 2, Galaxy Watch 3 Titanium are excellent selling items in the Samsung watch series.
Samsung is another famous smartwatch manufacturer. The brand is well-known for its most complete range of smartwatches. In addition, the company's accuracy is considered to be among the best in the industry. For that reason, Samsung is one of the major players in the smartwatch maker space.

4.3 Lenovo
https://www.lenovo.com/
Lenovo group keeps expanding its business range globally, and its headquarters in Beijing, China, and Morrisville, USA. Also, have a different branch in other 160 countries and areas.
Lenovo group has a considerable customer channel and rich product line plus service. Lenovo's product range has top-line television, tablets, smartphone and enjoys a high reputation due to durable quality.
Lenovo also has excellent products for smartwatches, such as Moto 360 sports have a series of features including Wifi connection, heart rate, Android wear operation system, and dual-voice speakers.

4.4 Garmin
https://www.garmin.com/en-US/
Garmin develops its smartwatch with its sister company; they aim to build up a portable, wrist-hand, and internal GPS-supported smartwatch that also enables Cellular 4G internet as an independent smartphone.
Garmin also has Solar-power charging solution smartwatch for outdoor sports users. Garmin provides Forerunner, Fenix, Instinct. Garmin mainly focuses on a fashionable smartwatch to young people, becomes their symbol wrist accessory.

4.5 Fitbit
https://www.fitbit.com/
Fitbit established in 2007, dedicated to providing complete individual wireless communication solutions and redesign the method that we connect with the world.
Fitbit focus makes and sells health trackers and also develops health sensors and wireless technology. Fitbit tracker is the first product that they launched into the market, and Fitbit products sell to over 50 nations worldwide with 45000 retail stores.
Fitbit has integrated metrics and cellular technologies to develop the world's most amazing smartwatches. They aim to create intelligent wearables that guide and mobilize users to live a healthy and smarter lifestyle.
This is the most important vision that makes a difference compared to other smartwatch suppliers.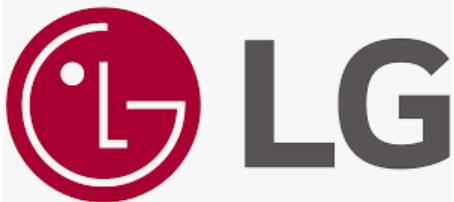 4.6 LG
https://www.lg.com/us/mobile
Founded in 1958, LG Electronics is one of Asia's longest history companies and head office located in South Korea, focusing on television sets, washing machines, fridges, etc…
LG has carried out technical innovations then announced the most stable quality smartwatch range, becomes one of the biggest major smartwatch manufacturers.

4.7 Huawei
https://consumer.huawei.com/en/wearables/
Huawei China officially entered the smartwatch field in March 2015 with its Watch with Wear OS operating system.
The smartwatch is affordable and has a luxurious look, and has a sleek, mechanical watch-like design, with more than 40 UI watch face to choose from to match any scenario. Huawei is well-known for its world-class service and quality.
It is a leading supplier of information and communications technology (ICT) services. And also focused on providing a variety of consumer electronics products such as mobile phones, tablets, and smart wearables. It has a rich portfolio of smartwatches, such as Huawei Watch GT2, which can connect to 4G, GPS, SIM card can work independently as a cellphone, also can freely make or take calls and videos.

4.8 FOSSIL
https://www.fossil.com/en-us/smartwatches/smartwatches/
Fossil is a famous brand in the watch industry and enters into the smartwatch business in 2015.
Fossil success secret is based on high quality and advanced features with fashionable design. Fossil smartwatch has an extensive product range, including hybrid smartwatch, fitness trackers with 25 different languages worldwide.
Fossile smartwatch all with Wear OS intelligent operation system and mechanical watch design now comes GEN5, GEN5E, GEN LTE, and a leave a profound step in global market, start to lead the fashion smartwatch direction.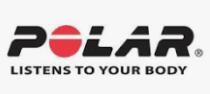 4.9 Polar Electro
https://www.polar.com/us-en/products
Polar Electro is an innovative wearable manufacturer for sports training users, and heart rate detection is the primary function and high accuracy.
And is the first to cooperate in developing wireless heart rate monitor, not only smartwatch but also wrist-based belt.
Polar Electro is the most professional wireless sports monitor in the industry, so in past years start to develop many types of smartwatch specially in sports training like POLAR VANTAGE M2, POLAR IGNITE 2, POLAR VANTAGE V2, POLAR GRIT X, POLAR VANTAGE M


4.10 iSmarch
https://www.ismarch.com
iSmarch
With over 9 years of dedicated experience, iSmarch has successfully built up its reputation for high accuracy smartwatch in a vertical market and compliment us on our consumer smartwatch quality, cost, and service. Both 2 different needs we work since 2013, proven our strong capability in new product design, R&D engineering for ODM projects, supply chain management for daily production line, and quality assurance.
iSmarch has a rich experienced in-house smartwatch team focus on marketing, sales, after-sales service, and R&D engineering – we aim to deliver an advanced solution, keep innovation on smart wearables development and reliability for end-users.
We have strong research and development strength, proficient in the forefront of the market technology, in different application scenarios can be fast solutions. In addition, we have a strong supply chain system, and we are familiar with the whole production process of smartwatches, from design, mold opening, and different watch cases, which determines the appearance and fashion of the watch, from mold opening, debugging, proofing and final mass production. We have done a lot of ODM projects and are a skilled smartwatch manufacturer.
With our 200+ private design, exclusive features, professional service and attractive price, we have the confidence to say that our smartwatches will satisfy any customers and market.
5. Smartwatch OEM & ODM Service
Most smartwatch or fitness tracker suppliers can provide a series of their private tooling smartwatches for customers. Typically, they will have new products every year, so customers could choose the hot & most unique item to start OEM customization.
What kind of OEM customization work could you do with your smartwatch project?
Different color of a watch case, you even could choose other raw material or outlook treatment based on your needs;
Strap raw material smartwatch standard strap is silicone, but you could customize leather, woven strap, mesh, steel strap with different color, or can do some logo or image print on straps;
Your App customization, how to display the data, or App name. Or we could send you our App SDK, then you do your App integration into smartwatch;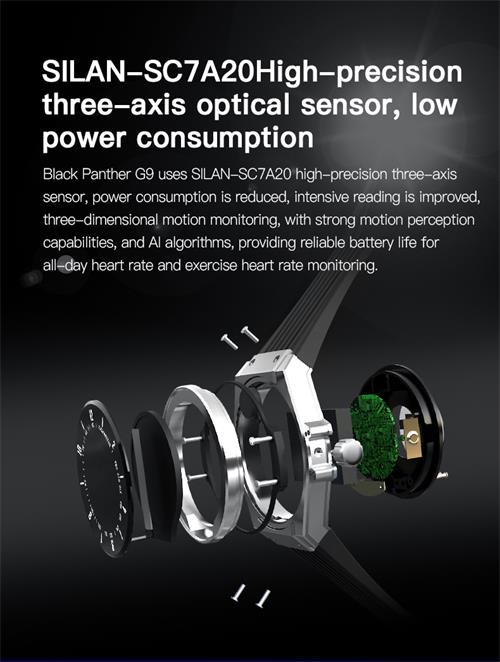 You could change a Bluetooth name also can change into your item number;
UI, watch face, language customization;
Design your color box with your company information and logo to boost your brand from package;
Components customization based on your needs, like the primary raw materials:
– CPU chip, the most common use is RTK8762C, Realtek8762C, NRF52832, MTK2502D, MTK2503A, Nordic52810
– Battery capacity: 250mah, 3000mah, 600mah, etc…, the working time usually for 1-5days if keep all function on. With the same CPU chip or solution, if the battery capacity is bigger, the working time will be longer.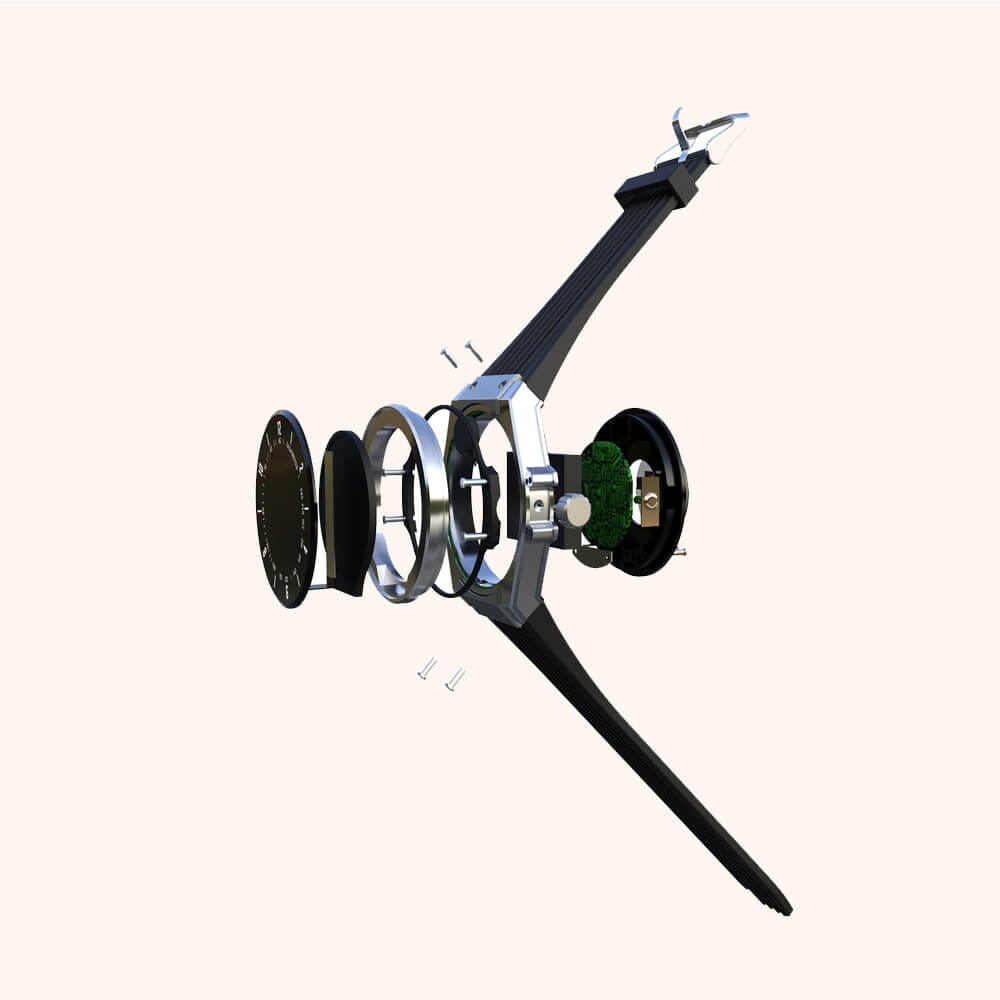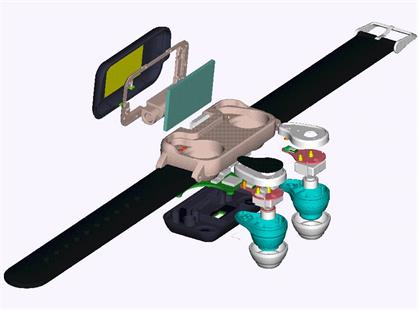 Suppose you want to develop a new smartwatch based on your design smartwatch or fitness tracker. You may need to find an ODM smartwatch supplier to support you.
Usually, the supplier won't take time to design or develop products for you specially. If you are a VIP customer for them already place many large orders, they will consider design free for you.
And they will expect you to provide the below documents that may need for evaluation:  
Structure CAD design or other formats;
PCBA, Raw materials you required;
Features confirmation etc.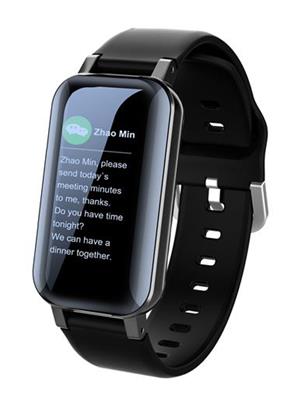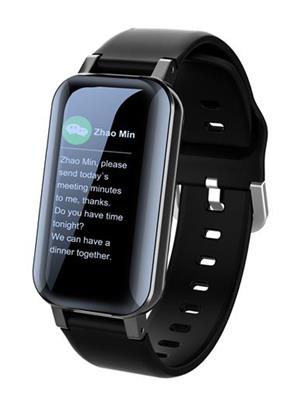 Then will make a rough quotation for you based on the above documents; if we agree will start the ODM process.
Usually, if your drawing is confirmed, it will need 35-40days to open all tooling. Then you will have an actual sample in around one week. Please keep in mind that before you pay the tooling to make all things clear and sign based on an agreed timeline, you could follow up.
iSmarch is an OEM/DOM smartwatch manufacturer since 2013; we have rich experience in hardware, App, firmware customization in the consumer or vertical healthcare industry.
6. How to Find a Reliable Smartwatch Manufacturer?
Are you going to import smartwatches, fitness trackers, or other wearable devices from China? Here is the ultimate guide that covers everything that you may concern; let's get started.
Professional tips from iSmarch – a 9+ years Smartwatch manufacturer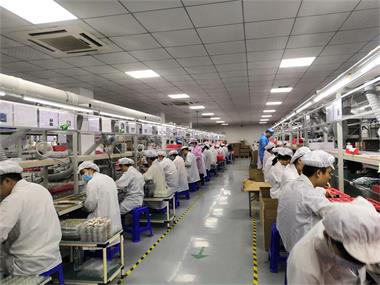 6.1 Which city to find most smartwatch suppliers?
If you are looking for smartwatch or fitness tracker suppliers? Shenzhen city, China, is your best choice. Shenzhen is the leader of advanced electronic products. And next to Hong Kong. Shenzhen also the biggest city for the world's smart wearables manufacturing center, and here is the source of all leading smartwatch factories located.
When you visit Shenzhen, you will find everything is high-tech and fully automatic running factories. Baoan and Longhua districts are the smartwatch factories and trading companies located, and you could focus on these 2 areas.
Sourcing a smartwatch or fitness tracker supplier is not hard, but finding a reliable one is not an easy task. As a 9+ years smart watch supplier in China, let me give you some helpful tips on how to define a qualified smart watch factory in a high-efficiency way:
6.2 Certification for Smartwatch
Can provide related international certifications like CE, Rohs, also battery need have MSDS. PSE is for Japan market, FCC for the North American market. If customer need use the smartwatch in medical use then may need to apply for FDA certification.
6.3 Engineering capability
Have an in-house R&D engineer team for hardware and software engineers, and this is very important to make sure they can customize for you. And when you need to do customization, they could communicate in-house then give you a fast response because most companies may not have an in-house engineer team, which is very difficult to support your customization project.
6.4 Main products
To check if the factory is focused on smartwatches & fitness trackers. Or smartwatch just a small product range for them? That may mean they are a trading company or a factory, but smartwatch may source outside.
6.5 Visit the production line
To check if they have their production facilityand take a visit before you order bulk orders. For samples order, that's fine no need to visit the factory, but when you place the big order better, take a visit to make sure your order is safe.
To check if they have already done some ODM smartwatch projects for customers? This is to make sure they can help you make a white label smart watch from your design.
6.6 Definition: Fitness tracker VS Real Smartwatch
Fitness trackers tend to have a more specific set of functions based on sending data to a smartphone app via Bluetooth. A smartwatch, on the other hand, is a smartphone on your wrist. A smartwatch that means with an intelligent operating system that enables user download any software like a cellphone. As a result, fitness trackers are smaller and much cheaper than a real smartwatch.
Product Design, Functionality & Technical Specs
We don't recommend you start to import a smartwatch before you have a general understanding of the technology, like how it works and how it tracks vital signs. This part explains the basics knowledge you need to know, such as different design options, structures, principal components, and specifications.
6.7 Smartwatch Design:
Smartwatches have a different outlook from different suppliers; you could choose some samples based on perspective to test. Round or Hybrid Smartwatch like Samgsung Smartwatch, Square shape like Apple Watch style, a fitness band with smaller and cheaper style.
6.8 Functions:
Have a clear picture of what kind of features or functions you need aftermarket investigation, like heart rate, SPO2, blood pressure, body temperature ect. Which parts are a must, which feature is nice to have, to make a list, then source a suitable smartwatch partner.
CPU chip: Nordic and MTK are the main brands in the market. But different solution companies with different chip items number the quality and cost will be different. So samples testing for 1 month is a must.
Battery: must have MSDS certification, and the battery depends on the size of the smartwatch design. Usually, if we can put bigger battery capacity, the factory will do better because the working time will be longer if we use the same CPU or solution. 90mah, 150mah, 250mah, 350mah, 600mah are the main type.
RAM memory: 512MB, 1GB or 2GB. The bigger that means storage will be bigger.
Screen: LCD screen, OLED screen, TFT, IPS screen.
OEM & ODM Smartwatch customization: check if they already have the rich expereince in OEM & ODM project.
When doing any product research, the patent issue is very important. You also know the endless intellectual property battles between Apple, Samsung, and other tech giants. They can resolve billions of dollars in lawsuits. But you can't.
So we don't recommend touching any smartwatch that might have patent issues. You need to make sure that your smartwatch doesn't install any software and ICONS from other companies.
It's very difficult to ask your smartwatch supplier to really understand or even care about intellectual property issues. So be sure to rigorously test the sample first, looking at all the details. The outlook may also have a patent issue, like some smartwatch sell Apple copy products. While a fitness tracker or smartwatch can only be seen from a certain view, you must avoid certain brand-specific design elements.
The smartwatch cost range is huge, has a very low/cheap version fitness band, and has a medical-grade smartwatch for remote patient monitoring, also has 4G Android smart operation system. So it is very difficult to tell a price. All smart watch direct suppliers now have limited profit.
If you could source the direct, smart watch supplier, the cost is the main issue you need to care about most. The most important is your target market in which level products you want to sell, then bring your features & target price to find the best one.
Most smartwatch suppliers will have a MOQ like 500pcs or 2000pcs per item. And the cost is based on quantity, and the lower quantity will be the higher price.
For iSmarch we have a very flexible MOQ. We have 200+ private tooling smartwatches & fitness bands for different end-users. We always keep stock for our main items, so no MOQ to start your smartwatch business without any pressure. Only when you need to do customization will we have an MOQ request.
7. Why iSmarch is Your Best Smart Watch Supplier?
Leading Smartwatch Manufacturer in China
With iSmarch 9+ years of smartwatch know-how in different applications, we offer consumer smartwatch for large online stores, physical stores, big watch brands, and IoT smart wearable solutions for healthcare, nursing home, smart campus, workflow, prison, etc
iSmarch is one of the early companies that concentrate on private tooling smartwatch & fitness band and use our know how to apply strict quality control processes, from regular standard testing to App, software, PCBA board, battery testing.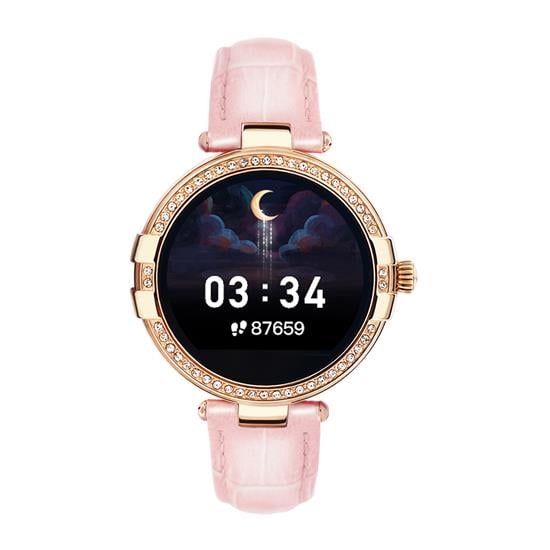 7.1 Wide Smartwatch Product Range
We adopt world-class advanced technology for production and R&D engineering. We produce a complete range of smartwatches, fitness bands, smart bracelets, GPS for outdoor sports, SOS watch, smartwatch for adults, kids smartwatch, fashion smartwatch for ladies.
We also have a professional smartwatch for a vertical application like a nursing home, Telehealth, remote monitoring for vital signs. We sell a solution to our customers.
7.2 Strong R&D Engineer Team
We have 50+ Smart Wearable industry professional engineers in our team. Our engineer team's abilities cover hardware design and make your idea from a drawing paper into reality. But also software development, including algorithm, App, and firmware development.
iSmarch team is constantly providing end-to-end smartwatch solutions. So welcome any OEM & ODM smartwatch project. This is what we mainly do for our customers.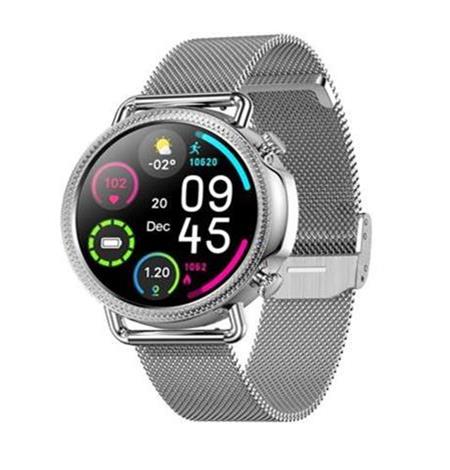 7.3 Advanced manufacturing process & quality control
With over nine years of experience in the smartwatch industry, we produce products based on a modern manufacturing process based on an ERP system, making all production under management. That is why we keep continuous stable quality, fast delivery time for our customers. This is one of the critical factors to be successful in the smartwatch industry.
7.4 Flexible MOQ + 48 hours stock ready for shipment
If you want to add a smartwatch into your product line to test the market, you will prefer to start with a small order and more SKU. And we fully understand what your concern is because we already help many watch/consumer electronics/gift companies from 0 to be the top 3 smartwatch providers in their market.
We will keep enough stock for a 48hours shipment for most of our main selling items after receiving your payment. And our MOQ is only 100pcs for each item after your sample testing, but this is a neutral smartwatch and package.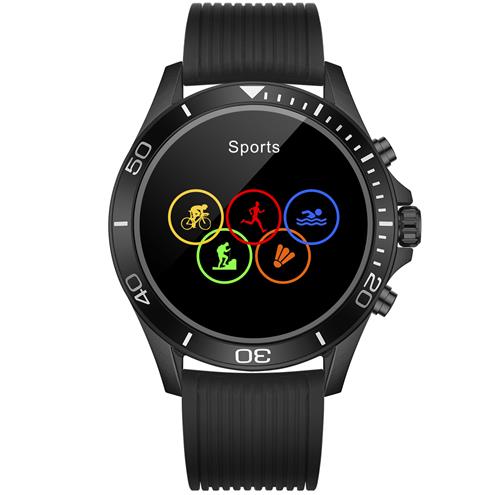 7.5 Extra Free Service
iSmarch has a well-trained marketing team that can help you create marketing documents and materials for your brand such as high-resolution product picturers, 3D photo, display for physical store or exhibition, marketing competition analysis and more…
We benefits from our customers' success, so we are keen to provide effective marketing documents to support your smartwatches promotion. All our additional extra services aim to provide a cost-effective, complete, all-in-one solution for your company.
On the other hand, we have many years experience in smartwatches, so we understand all your questions may encounter, we will have a series video and PDF FAQ to guide you when you have any questions.
8. Smart Watch Manufacturer FAQs
8.1 How to choose a suitable smartwatch for our market?
It would be helpful if have a clear idea on below 4 things:
Sales channels:
Online business(Amazon, eBay or your Shopify store), physical store, local chain store, importer or wholesale ect. If for online business, better to choose 2 items to start first, 1 for a lady and one for a man to begin with moderate cost. If a physical store is better with a middle-high level smartwatch to sell at a higher price, so must be high quality and elegant. If local importers need to buy at 5 SKU to build up a product range to start, low end, moderate cost will be easier to meet most customer needs.
The main market almost decides what cost you should introduce to your market. So this is a very important factor in choosing a suitable smartwatch.
Features & Functions:
Like you need GPS for sports, or just a standard Bluetooth smartwatch, or need a Celluar smartwatch? Please kindly check the smartwatch type and features to confirm what you need.
8.2 How long can a smartwatch work after fully charging?
Based on different CPUs or solutions, a smartwatch can use from 1-30days. Of course, based on how often you keep all functions on, it will use for longer if you turn off some functions. Like body temperature no need to monitor 24hours, because body temperature keeps the same at a certain time. Or no need to open sleep monitoring in the daytime.
8.3 How long does a smartwatch warranty?
Most factories will provide a 12months warranty.
8.4 What's the cost of a smartwatch?
The smartwatch cost range is huge, have a very low/cheap version fitness band, but also have medical-grade smartwatch for remote patients monitoring, also have a 4G Android smart operation system. So it is very difficult to tell a price. All smart watch direct suppliers now have limited profit. If you could source the direct, smart watch supplier, the cost is the main issue you need to care about most. The most important is your target market in which level products you want to sell, then bring your features & target price to find the best one.
8.5 How is your production time for smartwatch bulk orders?
We have stock ready for shipment for our main selling items. And if you need an OEM smartwatch after everything is confirmed, the production time within 10,000pcs will keep 2-3 weeks. Because raw material needs 7-10 days, OEM color box needs 5-7 days, assembling time will base on our PMC production schedule.
Consult Your iSmarch Smart Watch Expert
We will study your smart watch customization requests within 12hours and provide the most suitable item on-budget.