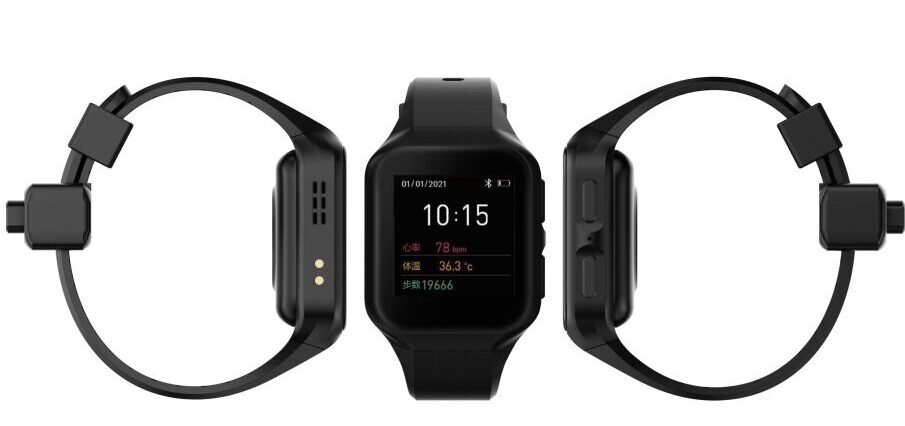 J1 & J2 Smartwatches: Precision Monitoring for Correctional Facilities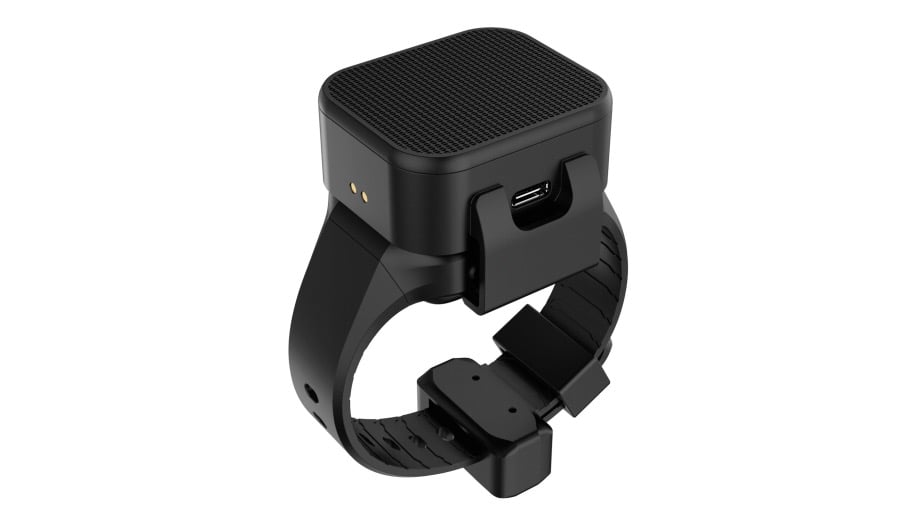 In the realm of correctional facility management, precision and reliability in monitoring solutions are non-negotiable. Introducing the J1 and J2 smartwatches from iSmarch, the epitome of technological advancement tailored for corrections. These smartwatches deliver on the promise of a secure, efficient, and humane approach to inmate oversight. Designed for the stringent demands of correctional settings, they ensure continuous monitoring and enhanced safety, setting new benchmarks in the industry.
Who Will Benefit from the J1 and J2 Smartwatches?
Correctional Facilities:
The J1 and J2 smartwatches are engineered to bolster the safety and efficiency of correctional institutions. Guards will benefit from the ease of monitoring and managing inmate behavior, ensuring a secure and orderly environment. Additionally, these devices help facilities maintain high standards of inmate care through health monitoring.
Law Enforcement Agencies:
Officers can leverage the J2's GPS tracking in real-time operations, enhancing the ability to coordinate movements and responses during incidents. The robust design ensures that the device stays functional in various on-field scenarios, from routine patrols to emergency responses.
Probation and Parole Departments:
For departments managing individuals on probation or parole, the J1 and J2 provide a discreet yet effective way to monitor compliance with terms. The tamper-proof alarm system and long battery life make them suitable for extended use outside of institutional settings.
Government Agencies:
Government bodies tasked with oversight of correctional and public safety operations will find the data insights gathered by the J1 and J2 invaluable. The ability to analyze health and movement data can inform policy decisions and operational improvements.
Private Security Firms:
These firms can incorporate the J1 and J2 smartwatches into their security solutions, offering clients a high-tech way to monitor personal safety and well-being. The customizable nature of the devices means they can be adapted to a variety of security needs.
Rehabilitation Programs:
Programs focused on rehabilitation will appreciate the health monitoring capabilities of the J1 and J2. They can track the recovery and stress levels of individuals, providing data that can help tailor rehabilitation efforts to each person's needs.
Healthcare Facilities:
In facilities where patient monitoring is crucial, the J1 and J2 can serve as a tool for overseeing patient movements and vital signs, ensuring prompt medical attention when needed. This is especially valuable in psychiatric units or high-risk wards.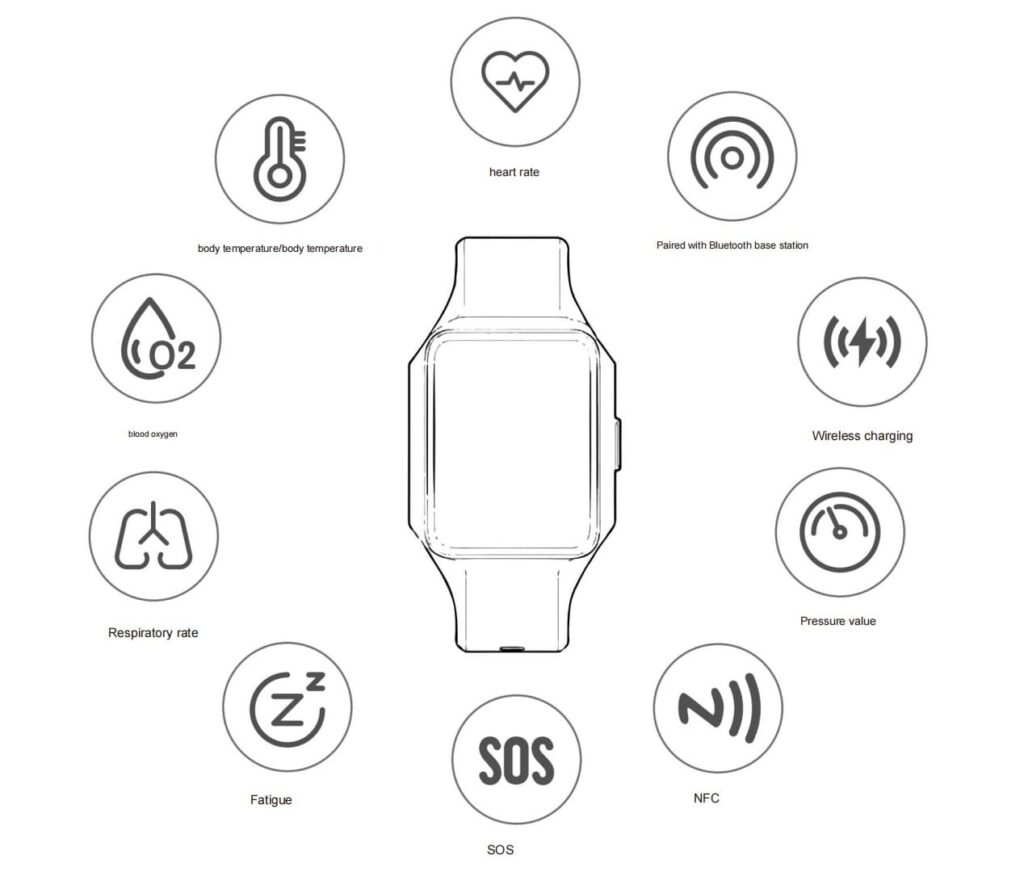 Uncompromising Security with Tamper-Proof Technology
The J1 and J2 smartwatches are engineered with a focus on security. Their tamper-proof design, featuring an integrated conductive material within a multi-layered strap, acts as a vigilant guardian, triggering immediate alerts on any tampering attempts. This technology ensures that every second of surveillance is accounted for, providing peace of mind and upholding the facility's safety protocols.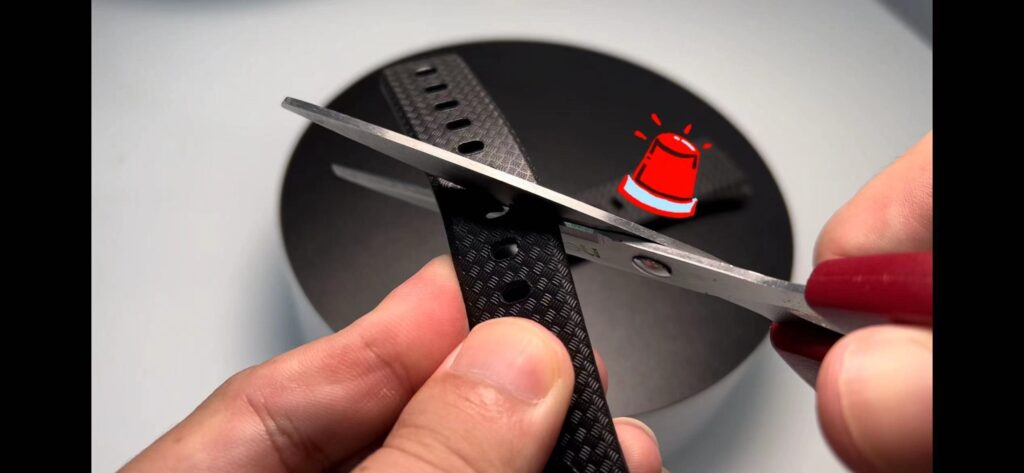 Advanced Health Monitoring for Inmate Well-being
Beyond surveillance, the J1 and J2 offer comprehensive health monitoring capabilities. From tracking stress levels to monitoring heart rates, these smartwatches facilitate proactive health management. This not only underscores the facility's commitment to the well-being of its population but also equips staff with vital data to preemptively address potential health crises.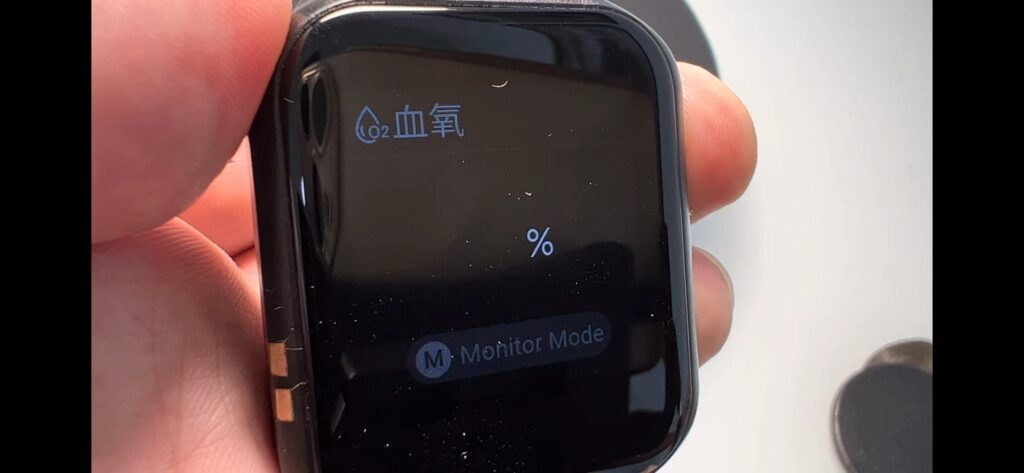 Designed for Durability and Comfort
Crafted with hypoallergenic TPE bands, , setting them apart from conventional TPU bands, and featuring a robust lock system, the J1 and J2 are built to last in the challenging environment of a correctional facility. Their ergonomic design ensures comfort for the wearer, while their resilience guarantees performance under pressure. 
Seamless Charging for Uninterrupted Surveillance
With the innovative charging system exclusive to the J1 and J2, uninterrupted surveillance is a reality. The secure charging box, controlled by the facility's staff, ensures that the smartwatches remain operational 24/7, maintaining the integrity of monitoring without fail.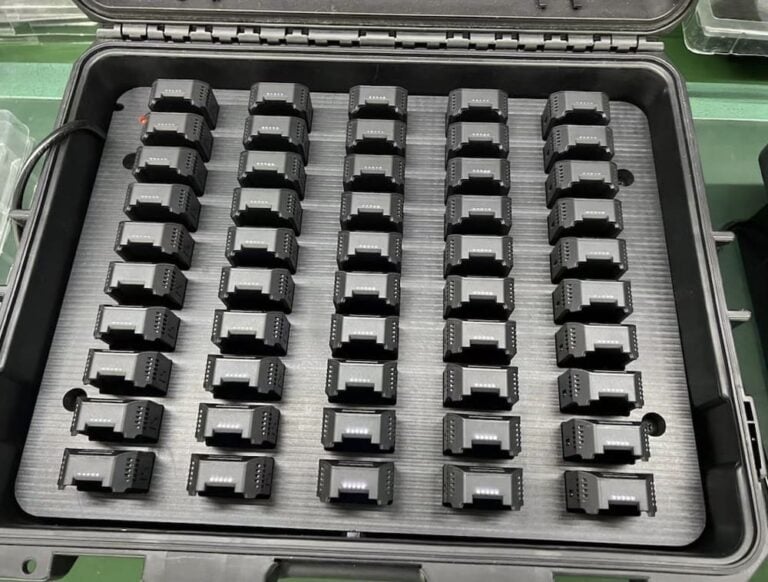 Reliable Operation in Any Environment
The J1 and J2 smartwatches promise reliability across all conditions within correctional facilities. Boasting an IP68 rating, they are dustproof and waterproof, ensuring functionality in a variety of environments. Whether it's the daily grind or unexpected situations, these watches are designed to perform without fail, mirroring the unwavering dependability expected of high-security operations.
Flexible and Customizable to Meet Facility Needs
Understanding that no two correctional facilities are the same, the J1 and J2 smartwatches offer flexibility in their operation. The screen toughness can be upgraded to meet specific facility requirements, ensuring the watches stand up to the unique challenges each environment presents. This adaptability is central to our approach, providing a customizable solution that respects the diverse needs of correctional facilities.
Streamlined Integration with Existing Systems
The true power of any advanced monitoring solution lies in its ability to integrate seamlessly with existing systems. The J1 and J2 have been developed with this in mind, featuring Bluetooth 5.2 connectivity and compatibility with GPS/Beidou for precise location tracking. Facilities can harness the full potential of these smartwatches, enhancing their current operations without the need for extensive overhauls or complex installations.
Empowering Facilities with Data and Insights
Armed with the J1 and J2 smartwatches, correctional facilities gain more than just monitoring tools—they acquire a wealth of data and insights. The watches are capable of tracking various metrics that inform better decision-making. From monitoring inmate movements to managing health alerts, the data provided by these smartwatches empowers facilities to operate more effectively and with greater foresight.
Unparalleled Customization – Tailoring to Your Technical Needs
At iSmarch, we understand that professional customers have unique requirements. That's why we offer open devices with J link technology, allowing for the integration of custom algorithms or firmware. With blank firmware devices, professionals can tailor the functionality of the J1 and J2 smartwatches to fit their specific needs, ensuring that our technology complements your operational precision seamlessly.
Personalized User Interface Integration
Your user interface is the window to your operational soul. We stand ready to assist you in integrating your own user interface with our smartwatches, ensuring that the J1 and J2 not only perform to your expectations but also reflect your facility's brand and operational ethos with every interaction.
Access to Vital Data – Empowering Your Analysis
Unlock the potential of biometric data with the J1 and J2 smartwatches. Obtain PPG raw data to dive deeper into health analytics and foster a richer understanding of inmate well-being. This level of access enables a more profound analysis, offering the insights needed to drive your facility's health initiatives forward.
Development Flexibility with APP SDK
Development should be limitless. To facilitate this, we provide an APP SDK that allows for the creation of bespoke applications, enabling a direct and secure connection between the J1 and J2 smartwatches and your proprietary software. This tool is a bridge between our hardware and your software innovations, paving the way for a fully integrated monitoring solution.
Seamless Connectivity with Bluetooth Broadcasting Protocols

Connectivity is key in a landscape of comprehensive monitoring. Our smartwatches come equipped with Bluetooth broadcasting protocols, allowing them to connect effortlessly with your Bluetooth gateways. With every vital sign and strap-alarm data transmitted securely, you maintain an omnipresent oversight, ensuring safety and responsiveness are never compromised.
At iSmarch, our commitment goes beyond providing cutting-edge technology. We partner with you at every step, from initial customization to ongoing support, ensuring that our smartwatches perfectly align with your operational goals. Whether it's through our open device options, UI integration support, data access, development tools, or connectivity solutions, we're dedicated to empowering your facility with the tools and service it needs to excel.
J1 and J2 Video Introduction
Step into the future of correctional facility management with iSmarch's J1 and J2 smartwatches. Infused with cutting-edge technology, our smartwatches are meticulously crafted to enhance surveillance, ensure uninterrupted monitoring, and uphold the highest security standards. With advanced health metrics, tamper-proof features, and innovative charging solutions, the J1 and J2 stand as paragons of reliability and efficiency in inmate management. This video will take you through the transformative features of these remarkable devices and how they seamlessly integrate into your security ecosystem, elevating the safety and operational excellence of your facility.
J1 and J2 Smartwatches User Manual Summary
Package Contents:
Both smartwatches come with the watch, a lock buckle, an unlocker, and a mobile charger. The J2's mobile charger includes a Type-C interface and a 1200mAh capacity with a physical button to display battery levels.
Charging:
Each smartwatch requires approximately 4 hours for a full charge. The J2 has a 5-LED indicator to show the charger's battery level. The J1 supports wireless charging and has an integrated non-removable battery.
Locking and Unlocking Mechanism:
The strap locking and unlocking process is consistent across both models, involving alignment and pressing down on the central button of the buckle. A special unlocker is used to release the lock.
Display and Interface:
The J2 features a 1.54-inch TFT IPS touch screen with various health metrics, while the J1 does not have a screen and operates with a single physical button. Both watches display health and fitness data and can trigger an SOS alert through a long press on the button.
Health Monitoring Features:
Both watches monitor heart rate, blood oxygen (SpO2), and stress levels. The J2 additionally tracks respiration rate, and both have fatigue monitoring capabilities.
Connectivity:
The watches support Bluetooth 5.2 and NFC, with the J2 also including GPS/Beidou and NBIOT capabilities optimized for Chinese frequency bands.
Durability:
Both are rated IP68 for dust and water resistance, indicating their suitability for demanding environments.
Care Instructions:
Users are advised to avoid impacts, not to disassemble the watches, to clean the strap with non-chemical cleaners, and to adhere to safe charging practices.
Technical Specifications:
The J2's display is detailed with an image format of PNG, 24 bits per pixel, and a resolution of 240×240 pixels, which is interlaced.
J2 Smartwatch Specifications
Category
Specification
Material & Size
Dimensions: 43.5*54.5*18.5mm
Weight: 62g (40g watch + 22g strap)
Display: 1.54-inch TFT IPS, 240x240 resolution, full touch
Case: Plastic; Strap: Silicon
Core Functions
Connectivity: Bluetooth 5.2, GPS/Beidou, NBIOT
Health Monitoring: Stress, Heart Rate, SPO2, Respiration, HRV, Skin Temperature
Heart Monitoring: Low power, 100-150µA, 24/7 tracking
HRV/RRI: 25Hz sampling rate, customizable
Advanced Features
SOS: Long press for emergencies
NFC: 13.56MHZ/M1
BLE BEACON: 300MS broadcasting, BLE gateway compatible
App Compatibility: IXFIT app, APP SDK provided
Battery & Charging
Battery: Polymer lithium, 600MAH
Charging: Special charger, centralized management box option
Standby Time: Over 1 year (Bluetooth mode), 2-3 months (other features)
Other Parameters
Waterproof Level: IP68
Strap Colors: Various options
Package: 98*98*40mm, 92g; Carton: 510*420*230mm for 100pcs
J1 Smartwatch Specifications
Category
Specification
Material & Size
Dimensions: 51MM*42MM*16.5MM
Weights: 31g (watch), 40.3g (magnetic lock), 20.5g (lock pick), 42.2g (wireless charger)
Display: No screen; one physical button
Body: Plastic with zinc alloy; Wristband: Conductive TPE
Core Functions
Connectivity: Bluetooth 5.2, NFC at 13.56MHZ/M1
Health Monitoring: Stress & Emotion via HRV, SPO2, Respiration Rate, Body Temperature ±0.2°C accuracy
Heart Monitoring: Low power, 100-150µA, continuous tracking
HRV/RRI: 25Hz sampling rate, customizable for higher rates
Advanced Features
Charging: Wireless, 1000mAh power bank for cable-free charging
Safety: SOS function via long-press, customizable BLE gateway +125K, low-frequency 125K activator, AOA indoor positioning options
Battery & Charging
Battery: Polymer lithium, 600MAH
Charging: Specialized method
Battery Life: 24/7 for a week with steps, Bluetooth, and heart rate monitoring
Other Parameters
Waterproof Level: IP68
Strap Color: Black
Package: 98*98*40mm, 92g; Carton: 510*420*230mm for 100pcs
Interested in our Inmate Monitoring smartwatches? Excited about tailor-made solutions for your needs? Reach out to us now!