Fitness Tracker One-stop Solution
Your Professional Fitness Tracker
Manufacturer & Supplier
1. What is A Fitness Tracker?
With the innovation of smart wearable technology, there will be a variety of  sports modes, such as running, dancing, football, basketball, badminton, gym, cycling etc, which will automatically calculate the calories you consume according to different exercise mode and give you some professional suggestions based on your sports situation.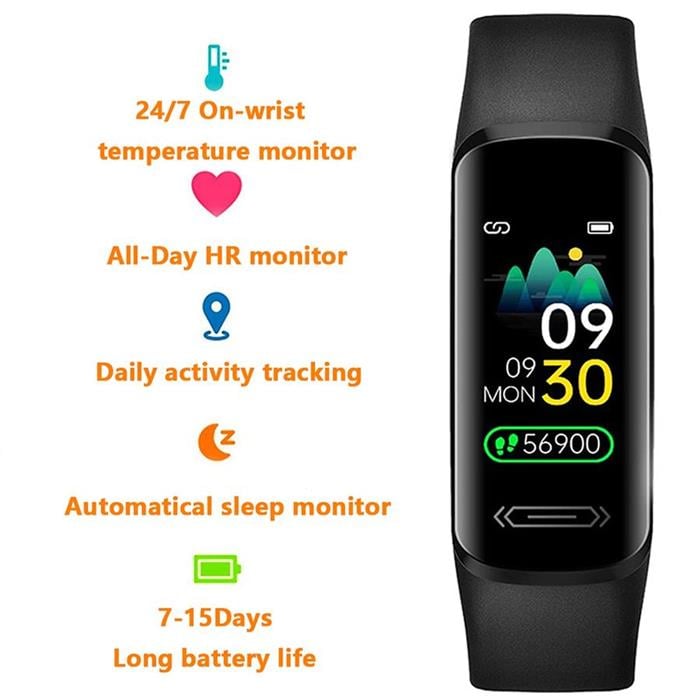 1.1 Fitness tracker is a wrist-worn smart wearable device, usually in the form of a watch or a wristband.
Fitness trackers are mainly used to monitor the number of steps walked, the distance we run, and the real-time monitoring of heart rate, blood oxygen, blood pressure during fitness training. Fitness Tracker also monitors sleep quality, turning on sleep mode while preparing to go to sleep, tracking your sleep quality, and reporting to your mobile APP.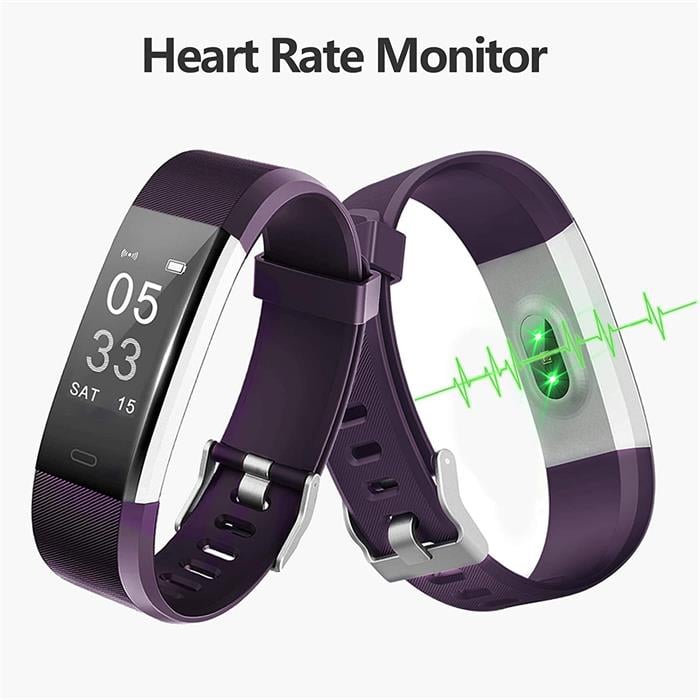 1.2 In addition, a fitness tracker connects to your mobile phone via Bluetooth.
Any phone calls, text messages, emails, schedule reminders, etc., from your mobile phone, are automatically sent to the tracker, so you won't miss any critical plans and calls even when you are running.
With the development of wireless technology, fitness trackers can also be embedded with GPS modules to enable outdoor exercise navigation and location sharing at any time.
Fitness trackers typically store between 24 hours and seven days' worth of historical data, allowing users to view the previous fitness history at any time.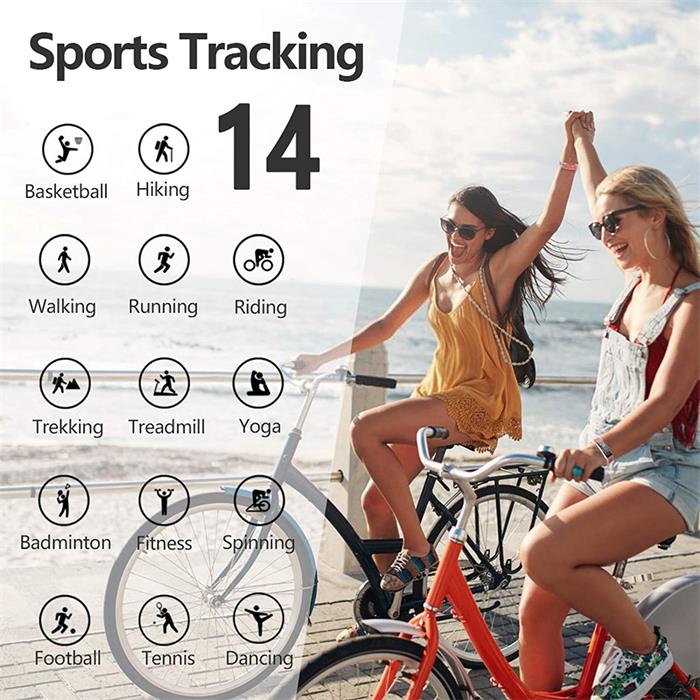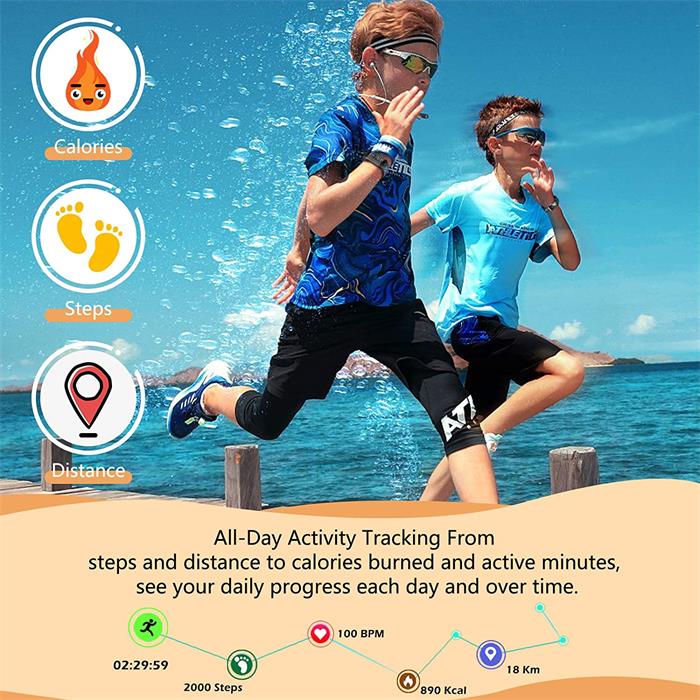 2. Fitness Tracker Benefits
2.1 Accurate Positioning
Like a cell phone, fitness trackers have GPS chips to locate running, biking, and hiking routes in real-time. This is great for outdoor enthusiasts who need to check out the terrain at any time.
In addition, this is also very important for children's safety. Parents can tell their kid's positions. For some of the elderly suffering from memory, disorders can be quickly found by GPS function.
2.2 Calorie Consumption
Keeping track of how many calories you burn each day is crucial for fitness enthusiasts, especially those who want to stay slim or control weight.
To maintain a healthy percentage of your daily intake of food and exercise calories, you need to rely on fitness trackers to record and calculate the cost of a weight-loss or fitness program.
2.3 Heart Rate Detection
Fitness trackers monitor your dynamic heart rate, which is calculated by the light reflected by the skin blood pump as it passes through your skin, usually using PPG sensors to realize this function. Most fitness trackers on the market are just fundamental heart rate indicators, and the accuracy is not guaranteed to be the same as medical heart rate measurements.
However, this can be very useful for fitness enthusiasts to monitor the target heart rate achieved with each workout. The maximum heart rate is about 220 minus your age. During moderate physical activity, your target heart rate should be about 50-70% of your maximum heart rate, and during strenuous exercise, it should be about 70-85% of your maximum heart rate. Fitness trackers can detect possible changes in your heart rate.
2.4 Blood Oxygen & Blood Pressure Monitoring
Some of the latest fitness trackers can accurately measure blood oxygen, which also protects against coronavirus. Changes in blood oxygen in the pre-coronavirus period can determine whether a coronavirus is infected or not. A PPG sensor can also monitor blood pressure, but this value is only a range, no medical reference value. If you have high blood pressure, do not rely on this data.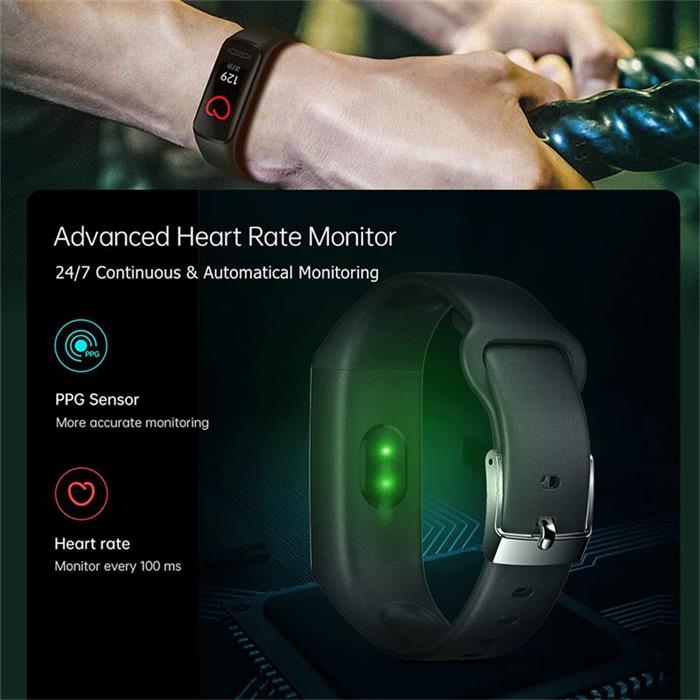 2.5 Sleep Monitoring
We all know that sleep is vital for our health and concentration and that quality sleep is essential to productivity for your daily work. Fitness trackers can also monitor sleep quality, including when you fall asleep, how long time for deep sleep or how long for light sleep, how often and how long you wake up.
Send sleep analysis reports in real-time. According to the report, improving sleep quality improves the quality of life and health.
2.6 Keep in Touch via Fitness Tracker
A fitness tracker connected to your mobile phone via Bluetooth allows you to receive calls, text messages, emails, and other notifications at any time. You won't miss any important phone calls or text messages even if you are exercising.
There are also fitness trackers with Wi-Fi, 4G, so you can make and receive calls and respond to messages at any time. It works as a mini phone on your wrist and instead of your smartphone.
2.7 Set Goals
Maintaining long-term fitness can be a boring habit, but if you set goals for yourself each day and achieve them, you'll feel great and love it.
Many fitness trackers have a variety of workout techniques and goal setting. You can set a goal to run a kilometer today, or how many calories you will burn today, and feel a sense of accomplishment when you reach it.
Make fitness training more enjoyable. This is an efficient tool to help you keep fit as a daily habit.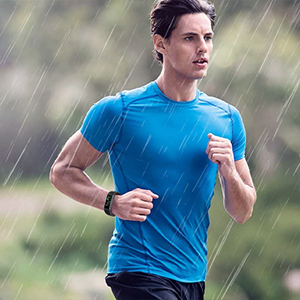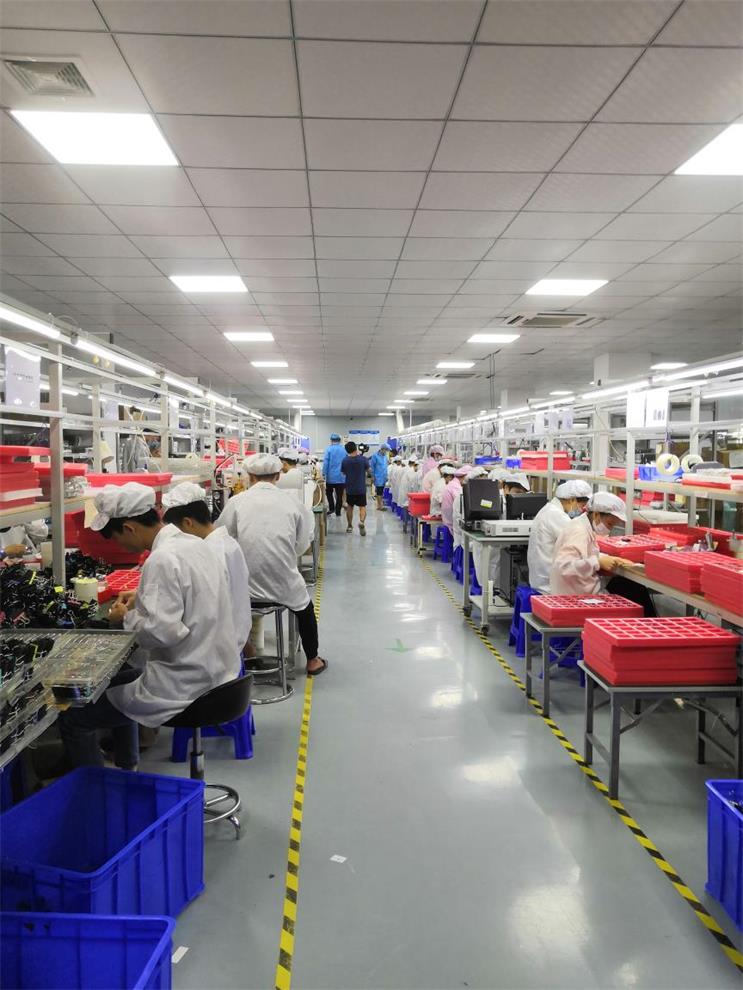 3.Top 11 Leading Fitness Tracker Manufacturer & Supplier
Fitness tracker has initially been developed to track and monitor fitness to achieve their fitness goals more efficiently. As the growing needs of consumers and in the meantime all leading smart wearable companies dedicated to improving technology, so that fitness tracker becomes an essential product for smart wearable companies. Because the smart wearable market demand keeps increasing, so more companies join the wearable industry.
The integration of wearable technology continues across companies, with AI, cloud, big data, and fitness tracker increasingly in demand. In addition, sensors, chips, open-source application programming interface (API), display supply chain system is becoming more and more perfect, so only wearables and is the Internet of Things (IoT) is achieving higher precision monitoring and more application scenarios combined, such as medical care, nursing homes, prisons, large factories, intelligent campus implementation.
As a result, major Smart Fitness Tracker vendors are looking to gain a foothold in the IoT smart wearables space.
Here we list some of the leading international companies for fitness trackers to help you research the market and familiarize yourself with a fitness tracker.

https://www.garmin.com/en-US/
Garmin, a company specializing in fitness trackers for fitness enthusiasts, has the majority of the global market for fitness trackers. Not only focus on research and development of new products but also regularly update the APP to provide the best fitness user experience.
Besides, I also specially developed outdoor sports fitness trackers, such as GPS, compass, air pressure, and other functions sold in the global market, mainly in North America and Europe. In order to better match the needs of users, the Garmin Pay payment function was also added, and a new Lilly product, Mini Fitness Tracker for Lady, was launched in January 2021.
Monitor female circle with fashion design is one of the new product features for Garmin.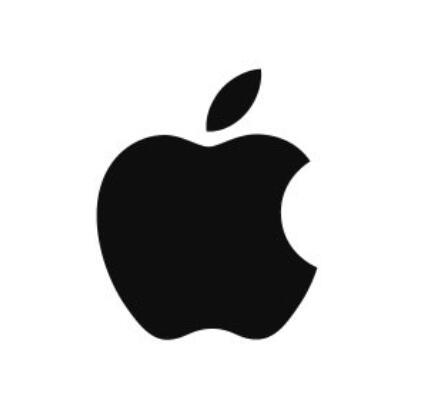 https://www.apple.com/watch/
Apple Watch has been the leader in smartwatch wearers as its global shipments rank first. At the same time, Apple is also trying to find a niche market in the smart wearables industry or a more extended term development, such as health care + fitness. Apple Wear is also working with Google to monitor COVID-19 using fitness tracker technology to track changes in vital body signs.
Let's looking forward to Apple's development and new products in the niche area of fitness trackers.

https://www.fitbit.com/
Fitbit's main product lines are consumer electronics and fitness trackers. The main reason for Fitbit's rapid development after entering the smart wearables industry is to use advanced technology to develop the most advanced fitness tracker to meet the latest needs of the market.
In addition to the most basic fitness tracker functionality, it also offers personalized mobile apps. The Fitbit platform also provides social functions, such as fitness, to share your fitness goals in the corresponding online community, leaderboards, and PKs, and participate in competitions.
Make it more fun and meet people who share the same interests. Fitness can also offer Fitbit Pay through NFC's payment service.

https://consumer.huawei.com/en/wearables/
Huawei is a respected advanced Chinese technology company focused on telecommunications equipment and consumer electronics, leading the world in 5G technology and fitness trackers and the Android operating system. Huawei has also developed into a leader in the smart wearables industry, with shipments ranking in the top three.
Huawei is also using smart wearable technology to enter the medical + fitness industry. It is reported that Huawei is developing a blood pressure Smartwatch for release by the end of 2021.

https://wearos.google.com
Google is a global technology company engaged in search engine, software and hardware, big data, cloud computing and has a robust user database. Therefore, Google developed the fitness tracking APP Google Fit, which is compatible with Android and iOS systems.
It also updated the APP in 2021, adding features like monitoring heart rate and breathing training.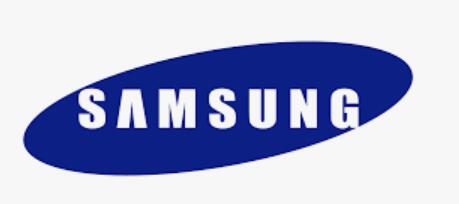 https://www.samsung.com
Samsung is a well-known company in South Korea. Its main products are a consumer and home electronics. Since 2019, it has been dedicated to developing the high-end Galaxy series Fitness Tracker, leading the fashionable and healthy life of young people.
The company is also developing its own VR devices and software, integrating smart wearables and VR into one, and finding niche areas to build. Samsung's products are top-rated in Asia Pacific, Europe, and the Middle East.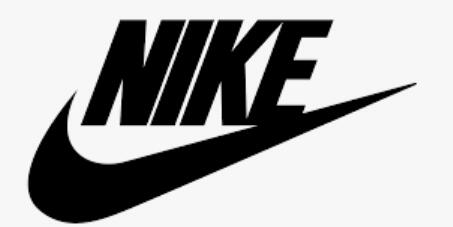 https://www.nike.com
As an American company engaged in the development and design of sports clothing and shoes, Nike has a strong user group in fitness. Therefore, it launched the Nike Training Club (NTC), a unique App developed by Nike based on years of experience in the fitness industry.
It has hundreds of exercise modes and allows you to exercise at home. The office can also do simple exercises to keep fit, such as yoga and strength training. Nike also developed Fitness Tracker for its users.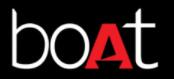 https://www.boat-lifestyle.com/
As a leader in audio products in India, the company is moving into smart wearables due to a similar user base. Boat will also start selling its brand of low-cost fitness tracker in 2020, which can monitor heart rate, SpO2, running, cycling, hiking, yoga, and more in various exercise modes. Boat's fitness tracker OEM manufacturer also in China. 

https://www.fossil.com/en-us/smartwatches/smartwatches/
Fossil is an American fashion brand founded in 1984. It mainly produces fashion accessories. Fitness Tracker is also an essential product of Fossil. The company offers smartwatches in different shapes and sizes to monitor the body.
Due to its fashionable and delicate appearance, it is the first choice for young people worldwide. It also has a complete set of functions, including various exercise modes to monitor heart rate, blood oxygen, and the latest products with ECG functions.

https://www.mi.com/us/
Xiaomi is a China-based company that makes a wide range of consumer electronics and home furnishings. Xiaomi Mi Band fitness tracker, with its basic fitness tracking function and ultra-low price, has achieved a sizeable global shipment in China and even the world market. Xiaomi has a robust supply chain in China.
Its purpose is to cut down all middlemen and operate directly from factories to consumers to enjoy technology products at the lowest price. As a result, it has grown very fast and become one of the major suppliers of Fitness Tracker in the world.

https://www.ismarch.com
iSmarch is a leading fitness tracker manufacturer & supplier in China. We concentrate on fitness tracker manufacturing & engineering . Thanks to our talented in-house R&D team, every year, we have at least four newest fitness trackers launch into the worldwide market with the leading smart wearable technology. We always keep innovation and overcome technology barriers to provide customers higher accuracy functions to show a healthy lifestyle, such as new features ECG, blood pressure for medical use.
Not only for consumer fitness tracker market like online store, watch/timepiece brands or Walmart, but also we already built up our vertical niche market for healthcare market for smart campus, smart prison, telehealth, Grand Playground, construction company etc… We cooperate with a worldwide IoT company, aim to make fitness tracker useful for humans.
We already support 600+ different brands or healthcare company grow their business in the past nine years. Please share with us your application scenarios. We will be here for your one-stop fitness-tracker solution provider.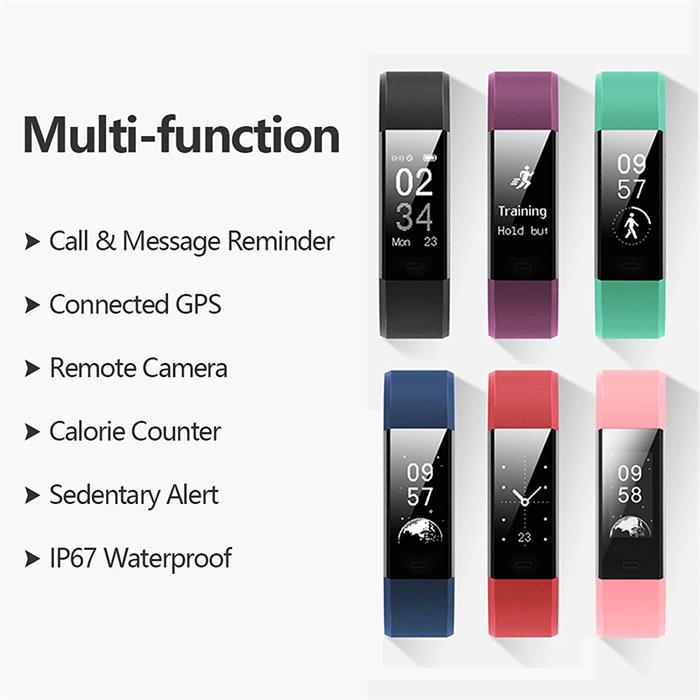 4. Fitness Tracker OEM & ODM Supplier
200+ consumer fitness tracker for you to do OEM customization, outlook OEM:
Strap raw material: leather, mesh, steel, braided solo loop
Strap color: any color that fits with the watch case color
Watch case color: like golden, dark blue, polish treatment or matt, electrophoresis to have a different feeling
Monthly new fitness tracker with your imprint logo on a welcome page;
Hot selling fitness tracker with firmware customization like UI, icon, watch facewall;
Popular fitness tracker with the local language to boost your brand;
Bluetooth name based on your needs;
Fitness tracker provides SDK for Android & IOS to your App integration;
Our App software SDK engineer will give you technical support;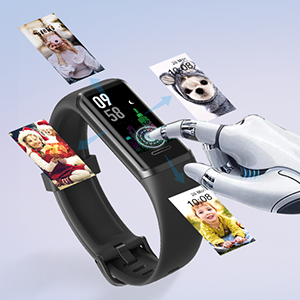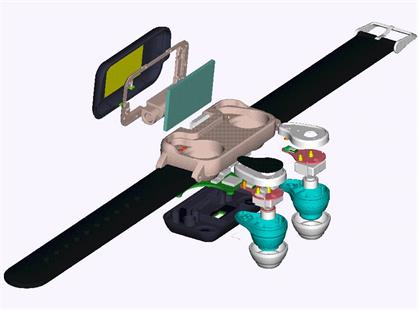 Fitness tracker adds new features & functions:
ECG/ blood pressure/ solar charging wall/ wireless charging
Wifi/4G/Cellular SIM card fitness tracker
Fitness tracker new ID design ODM customization:
Product features definition
Product drawing outlook – customer, provide
iSmarch PCBA & structure design
Product tooling – 35-45days
Sample approval
Bulk order production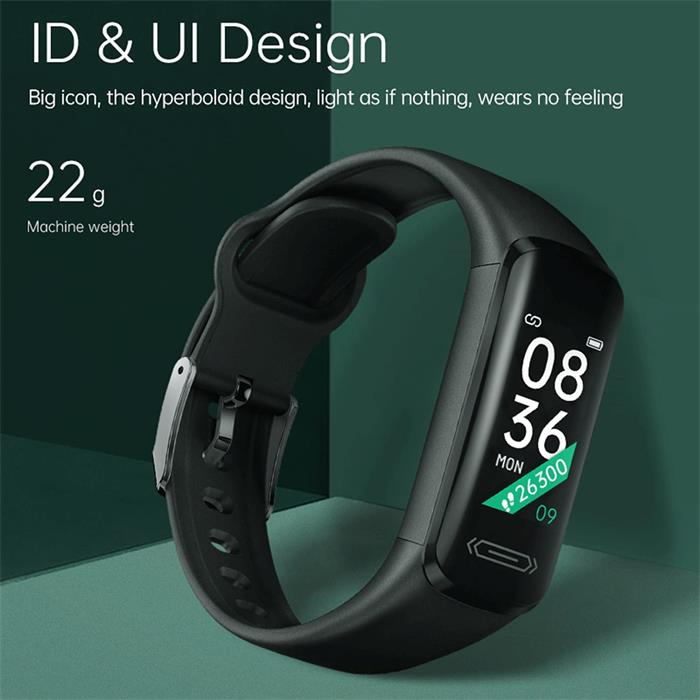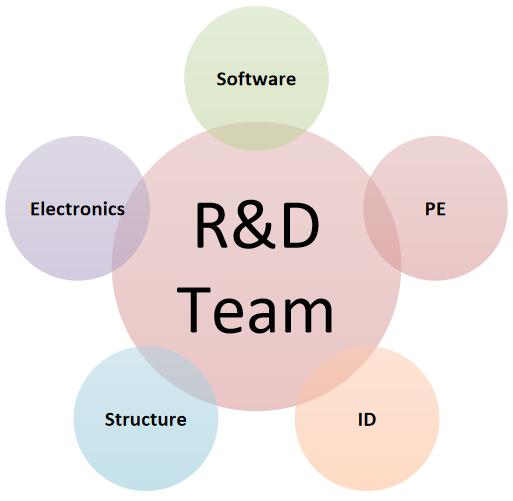 iSmarch Strong R&D engineering team:
50 in-house engineers including structure, electronics, SDK, Bluetooth gateway, firmware, software, API;
Engineers support English communication during the technical meeting;
15+ years of experiences in smart wearable industry, in healthcare, IoT project;
China leading fitness tracker solution provider;
Support 600+ different kinds of watch brands, chain store, a healthcare company, IoT company grow business for 9+ years;
Familiar with almost any vertical application scenarios, such as smart campus, nursing home, medical center, hospital, factory management, tourism, prison, etc…
iSmarch Large Scale Manufacturing Facility:
10+ independent production line to support fast delivery time;
Monthly output 800K pcs, big welcome orders;
Modern production management system to track every order;
Advanced QC quality test equipment to guarantee stable quality;
Strong supplier chain from CPU chip, battery, and screen, etc…
Keep large stock ready for shipment makes it easier to start your fitness tracker business.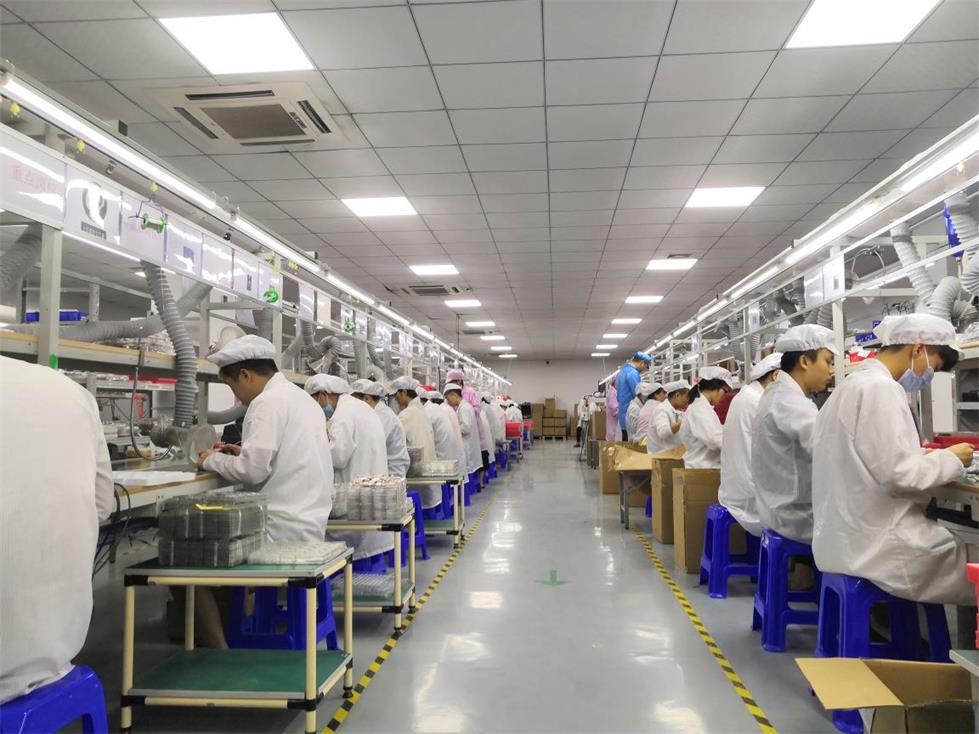 Consult Your iSmarch Fitness Tracker Expert
We will study your fitness tracker customization requests within 12hours and provide the most suitable item on-budget.