Your Reliable Android Smartwatch Manufacturer & Supplier | Custom Android Smartwatch Tailored for Your Specific Industry
Discover a reliable Android smartwatch manufacturer for your business needs. Explore our high-quality products, tailor-made solutions and seamless integrations to enhance your brand for specific-industry. Contact us today
As an experienced Android smartwatch manufacturer for over 10 years, we specialize in providing tailored solutions that perfectly align with your project needs
Introduction to Android Smartwatches
Advantages of Android Smartwatches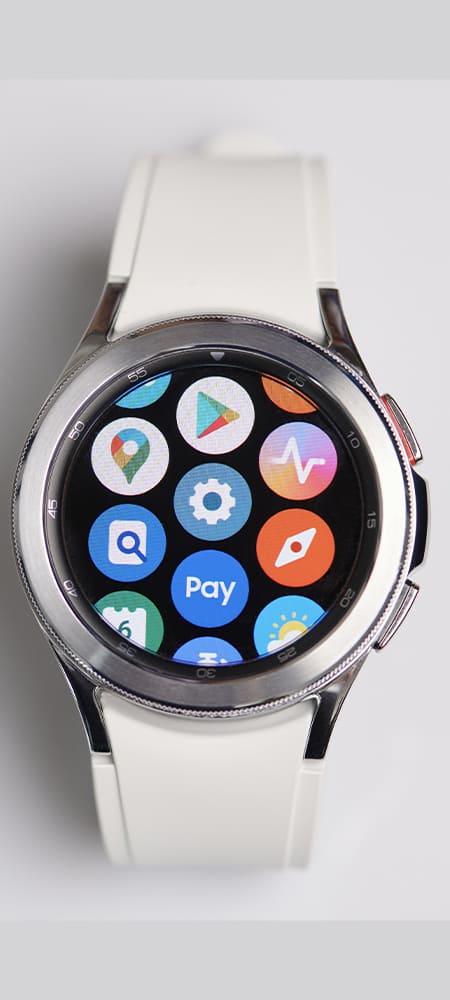 Compatibility and Integration with Android Ecosystem
iSmarch- A Reliable Android Smartwatch Supplier
iSmarch, a top-tier Android smartwatch manufacturer, is known for delivering reliable, state-of-the-art, and high-quality custom solutions to businesses worldwide. Initially established as an Android smartphone manufacturer, we have adeptly transitioned into the smartwatch arena.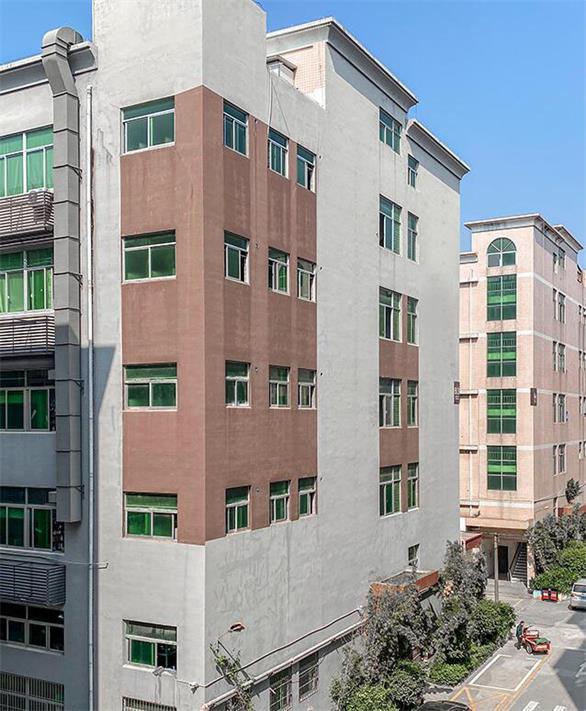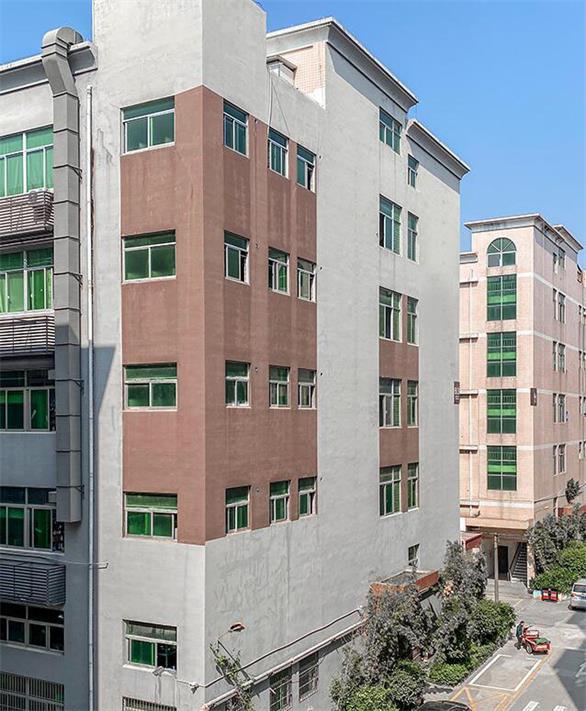 Reliability:
Our dedicated team ensures our smartwatches meet the highest standards of performance and durability.
Quality:
State-of-the-art facilities and strict quality control processes guarantee top-notch, long-lasting custom Android smartwatches.
Partnership:
Committed to fostering long-term business relationships, we provide ongoing support and guidance throughout the development process and beyond.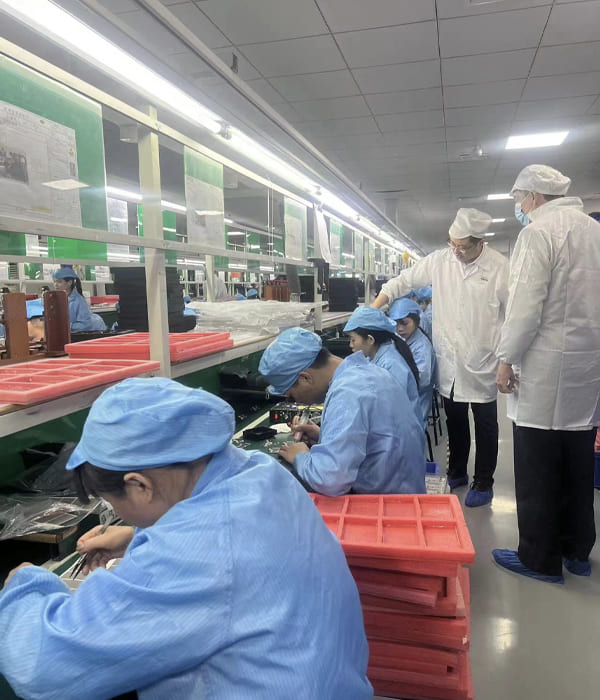 The Top Source for Innovative Smartwatch Solutions
As a leading solution provider in the industry, we pride ourselves on being at the forefront of innovation. Many of the cutting-edge features and functionalities you see in smartwatches on the market today have originated from our team at iSmarch. We have countless experiences in creating unique, tailor-made solutions that cater to the diverse needs of businesses across various industries.
Trust iSmarch to be your dedicated partner in crafting the perfect custom Android smartwatch solution for your project, right from the source of innovation.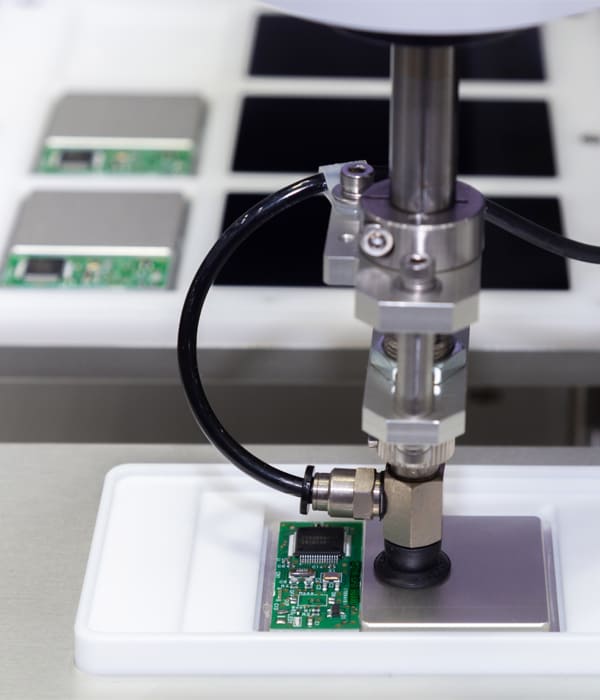 Our Journey from Smartphones to Top-Tier Smartwatch Solution Provider
Our background in Android smartphones provided a solid foundation for understanding the Android ecosystem and mobile technology. Recognizing smartwatches' potential, we expanded our offerings and capitalized on our expertise. Our successful transition from smartphones to smartwatches involved:
Adapting technology: Seamlessly incorporating advanced features and functionality into our smartwatches, based on our smartphone industry knowledge and experience.
Continuous innovation: Staying ahead of the curve with ongoing investment in research and development, ensuring cutting-edge, relevant products.
Strategic partnerships: Collaborating with leading tech companies and app developers to expand smartwatch capabilities and offer a diverse range of customizable solutions.
Experience: Over a decade in the mobile technology space has equipped our expert team with invaluable knowledge, enabling unparalleled support and guidance for our clients throughout the development process.
Popular Android Smartwatch Categories
As an Android smartwatch manufacturer, we can cater to various industry needs by offering a range of customizable Android smartwatches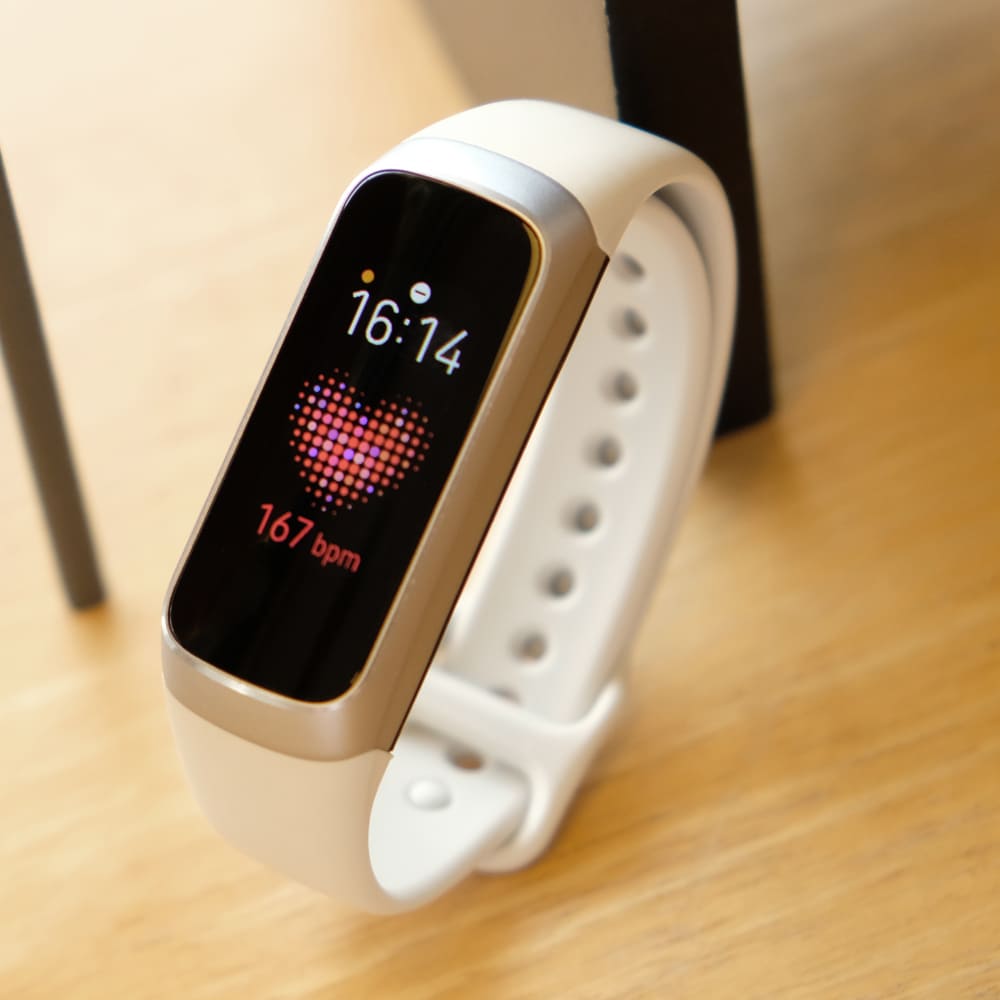 Fitness and Activity Tracking Android Smartwatches
These smartwatches are designed to help users track their workouts, monitor steps, distance, and calories burned, and analyze their overall fitness progress. They often include built-in GPS, heart rate monitoring, sleep tracking, and integration with fitness apps.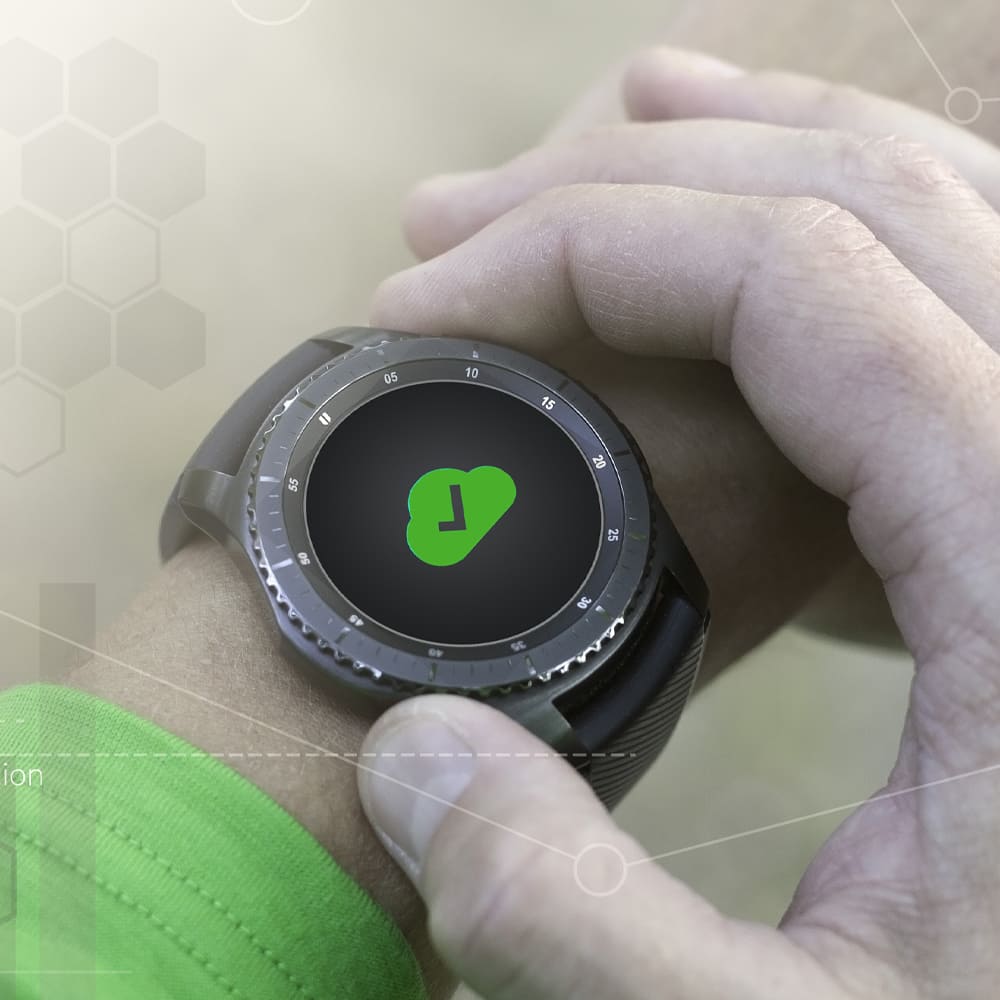 Communication Android Smartwatches
These smartwatches prioritize communication features, allowing users to make and receive calls, send and receive text messages, and access email and social media notifications. They may also support voice assistants, like Google Assistant or Siri, for hands-free operation.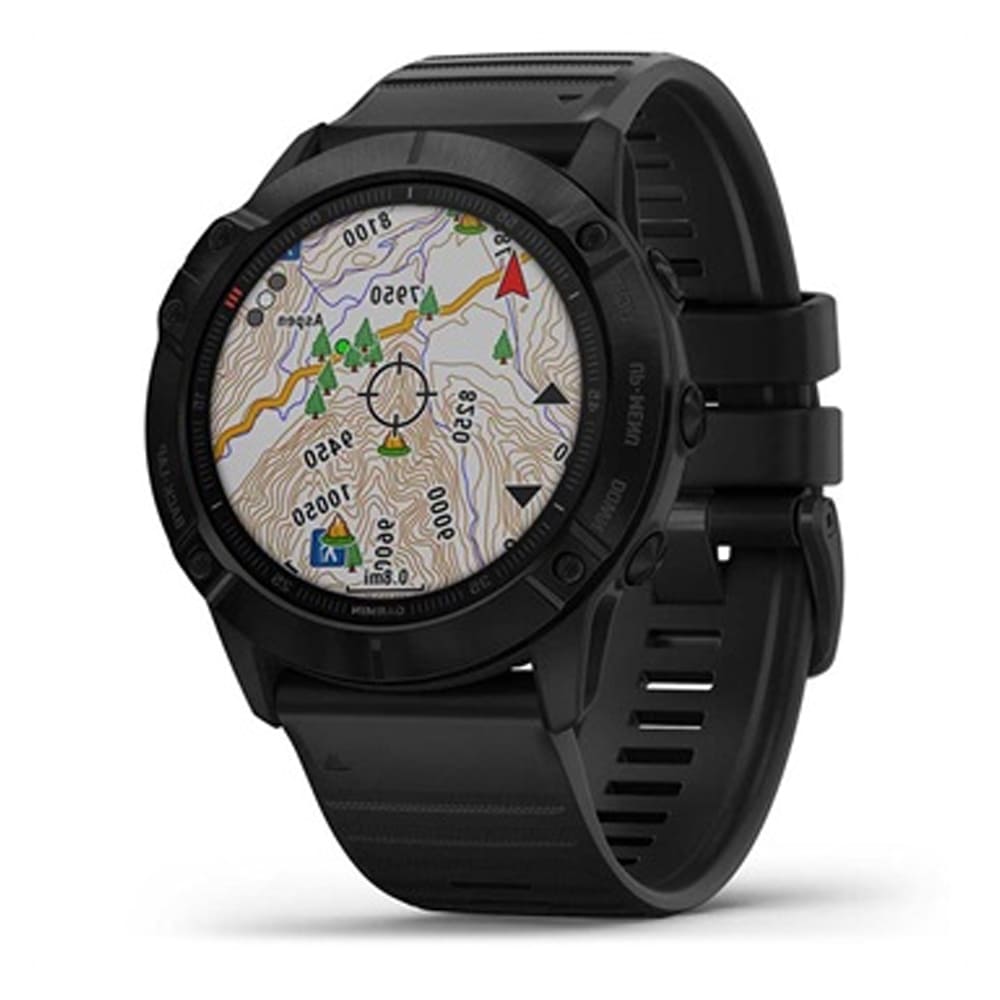 Navigation Android Smartwatches
Designed for users who require reliable navigation features, these smartwatches offer built-in GPS, GLONASS, or other satellite navigation systems. They provide real-time location information, route guidance, and points of interest, making them ideal for outdoor enthusiasts, travelers, and athletes.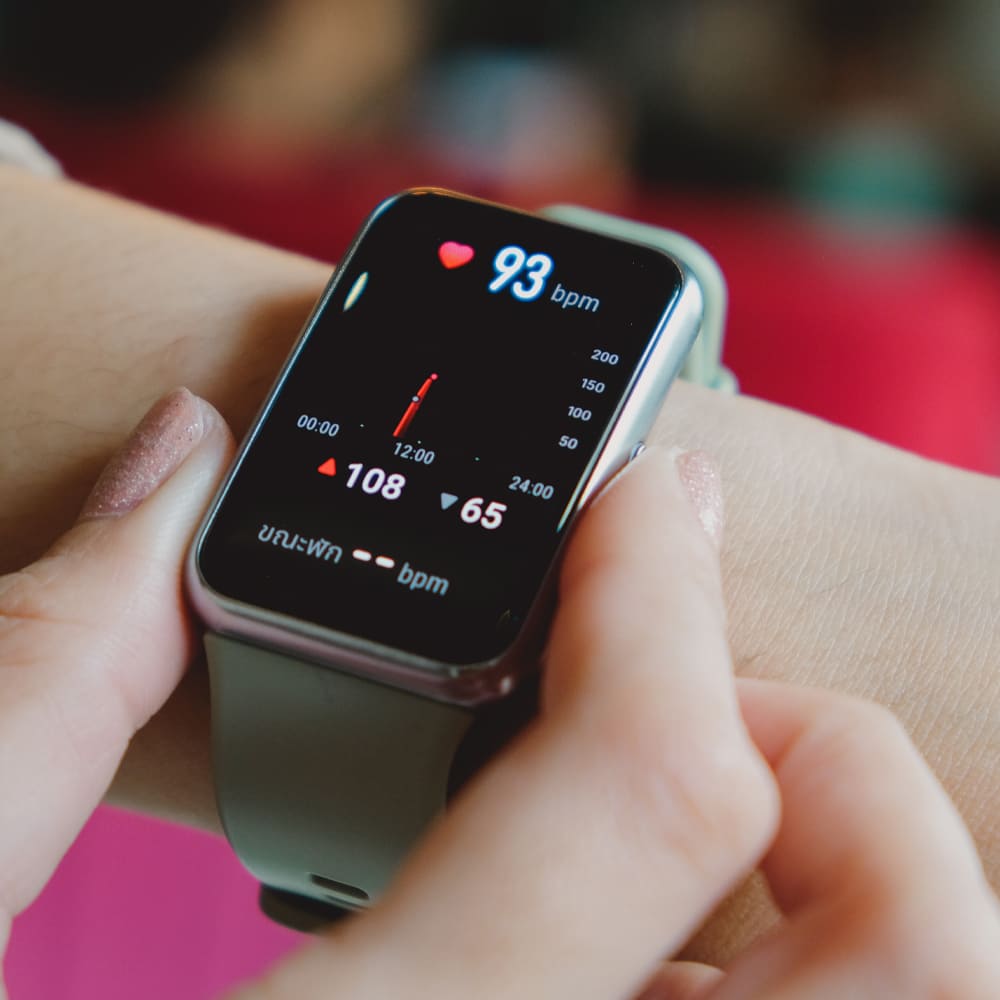 Health Monitoring Android Smartwatches
These smartwatches focus on health management, offering features like continuous heart rate monitoring, sleep tracking, stress level measurement, and even blood oxygen saturation (SpO2) monitoring. They may integrate with health apps to provide users with personalized health insights and recommendations.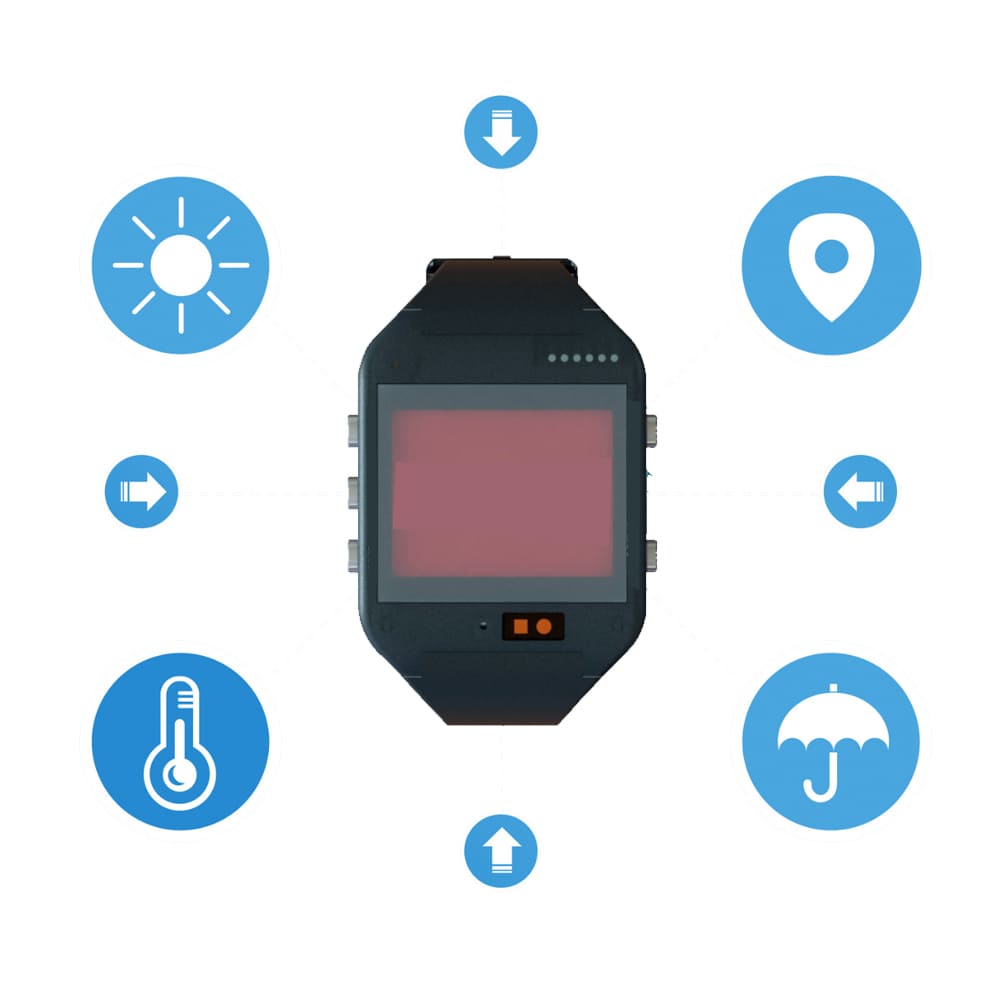 Environmental Sensor Android Smartwatches
Equipped with sensors to measure environmental factors, these smartwatches can provide data on temperature, humidity, air pressure, and UV exposure. They are suitable for outdoor enthusiasts, athletes, and professionals who work in varying environmental conditions.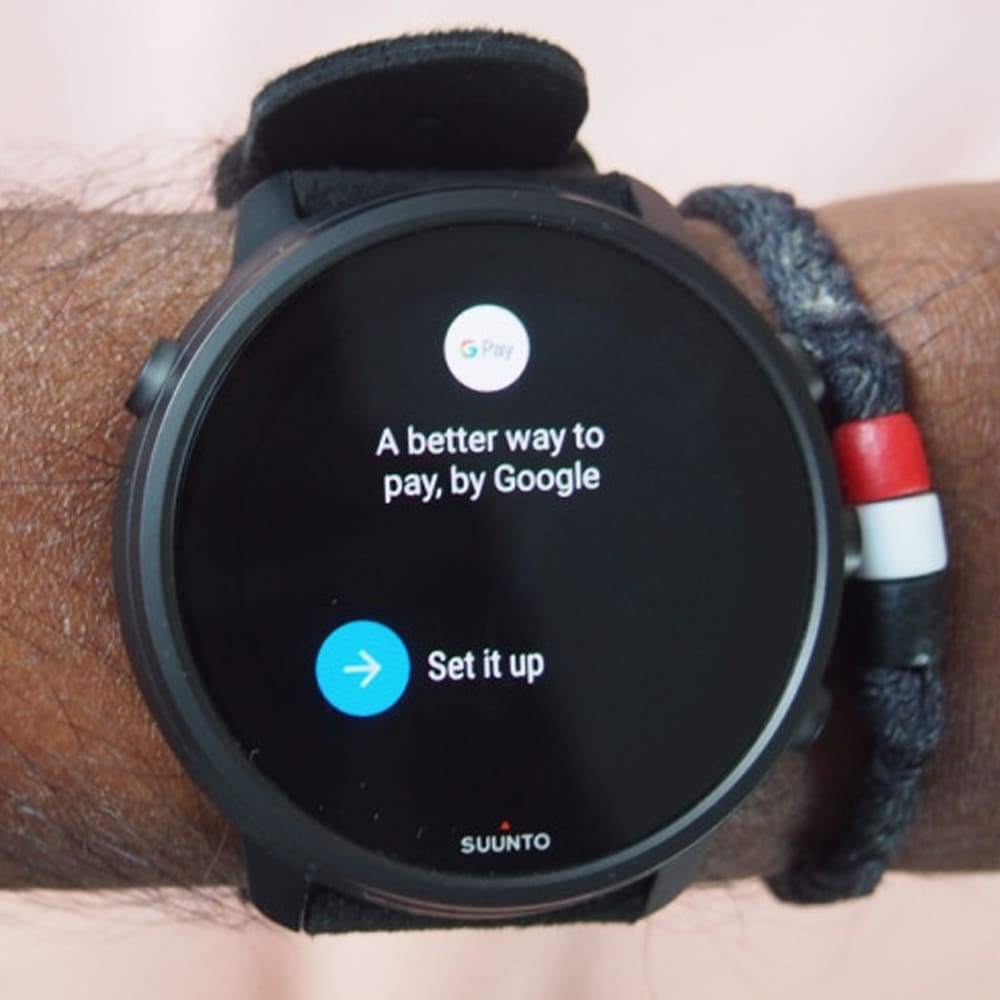 Payment and Identification Android Smartwatches
These smartwatches support contactless payment systems like Google Pay or Samsung Pay, allowing users to make secure transactions without a physical card or smartphone. They may also include identification features like NFC for access control or secure authentication.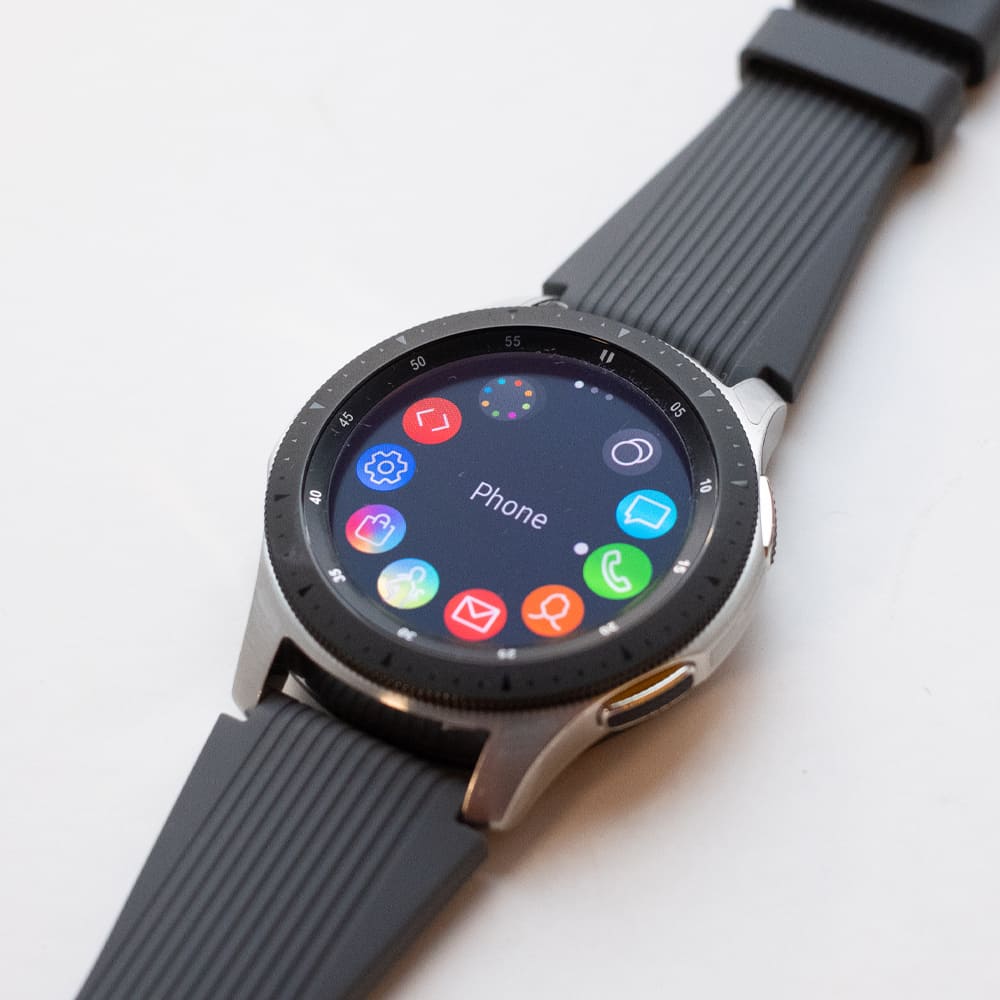 Battery Life and Charging Android Smartwatches
Designed with a focus on extended battery life, these smartwatches may feature power-saving modes, low-energy processors, or efficient displays to maximize usage time between charges. Some models may also support wireless charging or fast charging for added convenience.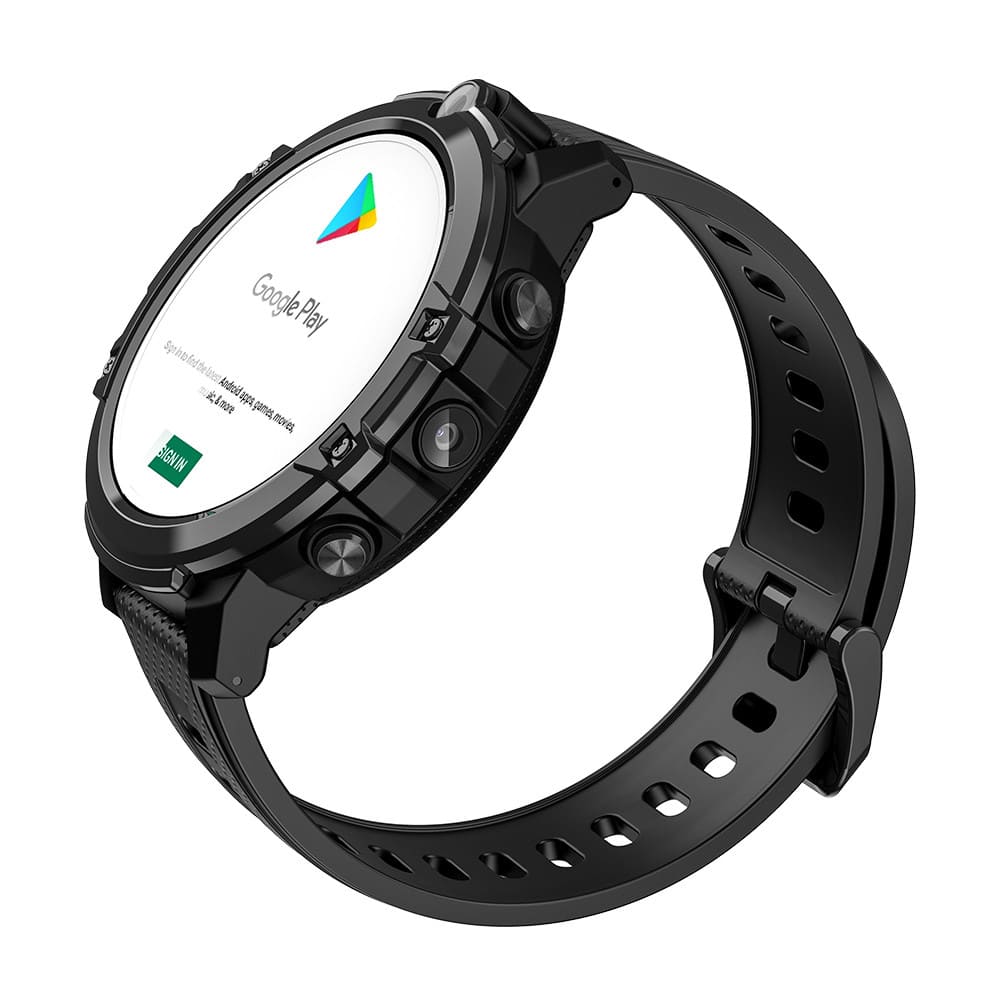 Specialized Android Smartwatches
These smartwatches are customized to meet the unique needs of specific industries, such as healthcare, logistics, or agriculture. They may feature tailored apps, specialized sensors, or unique designs to address industry-specific challenges and requirements.
As a leading Android smartwatch manufacturer, we can offer a wide range of customizable smartwatches to cater to the diverse needs of your industry customers. By understanding your specific requirements and challenges, we can develop tailored solutions that provide a competitive edge in the market.
Connectivity Options in Android Smartwatch
Wi-Fi Android Smartwatches
Seamless integration with Wi-Fi networks for high-speed data transfer and uninterrupted access to online services
Supports Wi-Fi Direct for peer-to-peer connections, allowing easy communication between devices
Ideal for projects that require fast and reliable internet connectivity for their smartwatch applications
Low-energy Bluetooth connectivity for efficient data exchange between devices
Supports a wide range of Bluetooth peripherals, such as headphones, speakers, and sensors
Ideal for businesses that need to maintain close-range connections between smartwatches and other devices
Bluetooth connectivity in our Android smartwatches allows for efficient data exchange and compatibility with a wide range of peripherals.
Bluetooth Android Smartwatches
Cellular Connectivity Android Smartwatches
Built-in cellular connectivity for data transmission and voice communication without relying on a paired smartphone
Supports various network technologies, including 2G, 4G, LTE, and 5G for high-speed connectivity
Ideal for projects that require constant connectivity and communication, even in remote locations
Cellular connectivity in our Android smartwatches enables your team to stay connected and communicate, even when a Wi-Fi network is not available.
Low-power, wide-area network (LPWAN) connectivity for long-range data transmission with minimal power consumption
Supports various LPWAN technologies, such as LoRa, Sigfox, and NB-IoT
Ideal for projects that require energy-efficient, long-range connectivity for their smartwatch applications
Our Android smartwatches with LPWAN connectivity offer energy-efficient, long-range data transmission, making them perfect for projects that need to maintain connectivity over extended distances with minimal power consumption.
LPWAN Android Smartwatches
Android Smartwatch Customization
By working closely with us, you can develop tailored solutions that drive innovation, streamline operations, and enhance user experiences.
Customizable Design Options
They can be tailored to match a company's branding, with customizable watch faces, colors, and logo placement. Including customizable watch faces, bands, and casings, to align with your brand identity
They can be manufactured using different materials, such as stainless steel for durability, lightweight plastics for comfort, or even specialized materials to meet specific industry standards.
Including silicone for fitness-focused applications, leather for a professional appearance, or even custom straps designed for specific use cases, like waterproof or chemical-resistant bands.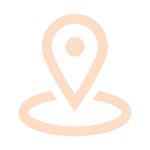 Incorporating GPS into Android smartwatches enables location-based services, navigation, and real-time tracking. This feature is crucial for industries such as logistics, transportation, and outdoor sports, where precise location information is essential.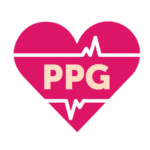 PPG (Photoplethysmography)
By integrating PPG sensors, Android smartwatches can monitor heart rate, blood flow, and oxygen saturation levels. This is valuable in healthcare, fitness, and wellness applications for tracking users' health and well-being.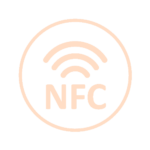 NFC (Near Field Communication)
With NFC, smartwatches can facilitate contactless payments, secure access control, and digital identification. This feature can be beneficial across various industries, such as retail, hospitality, and corporate environments.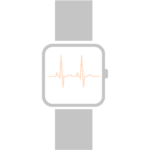 ECG (Electrocardiography)
ECG sensors in smartwatches can monitor heart rhythm and detect potential abnormalities. This feature is particularly useful for healthcare providers, elderly care services, and individuals with cardiovascular health concerns.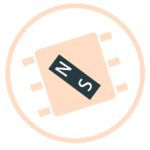 Earth magnetism sensors allow Android smartwatches to provide compass functionality and orientation information, which is useful for outdoor enthusiasts, travelers, and professionals working in unfamiliar environments.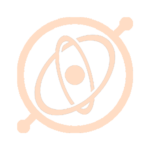 Gyroscope and Acceleration
By including gyroscope and acceleration sensors, smartwatches can track motion, speed, and orientation. This is vital for fitness tracking, fall detection, and gesture recognition in various industries.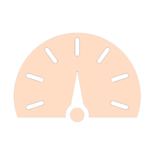 Barometer and altimeter sensors enable Android smartwatches to measure atmospheric pressure and altitude, providing valuable data for outdoor sports, aviation, and weather forecasting applications.
The integration of advanced sensors in Android smartwatches allows for extensive customization and tailored solutions for various industries. By understanding the unique needs and challenges of each industry, we can create smartwatches with specialized features and capabilities, driving innovation and providing valuable tools for improved productivity, efficiency, and user experience.
Industry-specific Applications for Android Smartwatches
Android smartwatches offer a wide range of industry-specific applications, providing valuable tools to enhance productivity, streamline operations, and improve user experiences. By understanding the unique requirements and challenges of each industry, we can develop tailored smartwatch solutions that cater to the specific needs of businesses and end-users.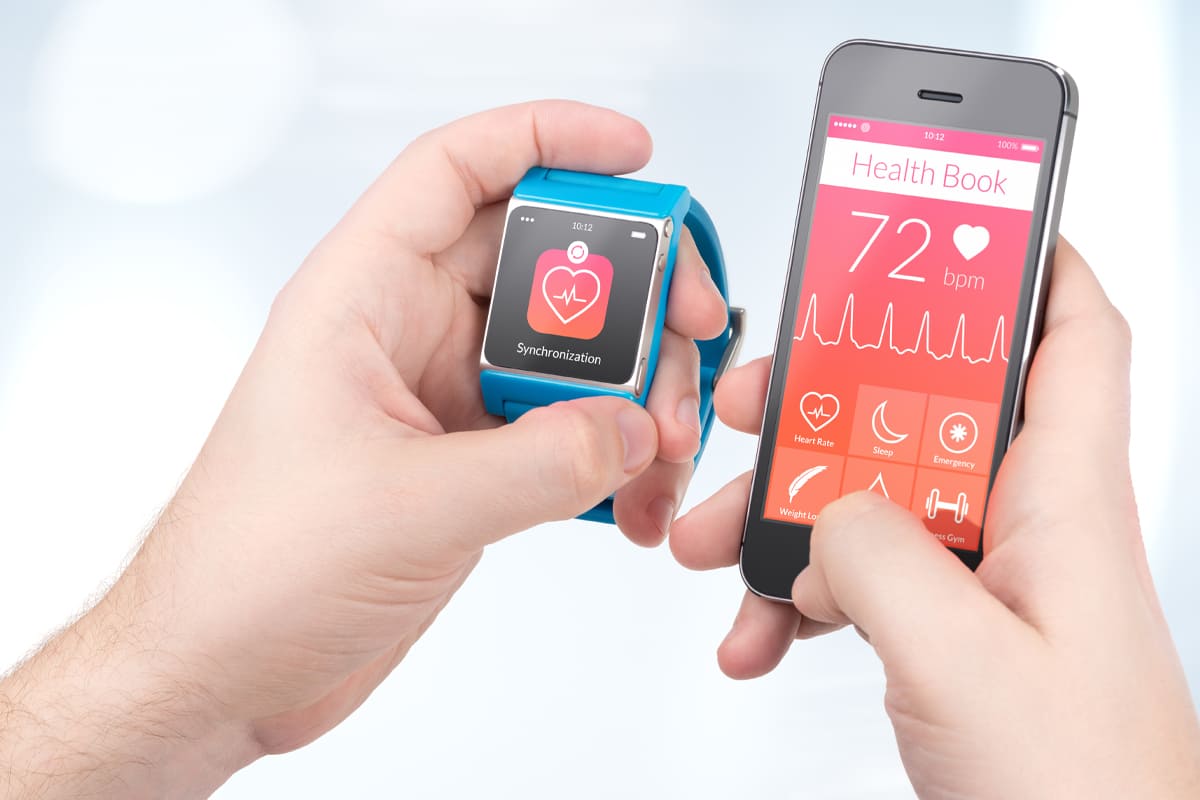 Healthcare
Android smartwatches can be customized to cater to the healthcare industry by offering features like remote patient monitoring, medication reminders, and integration with electronic health record (EHR) systems. These smartwatches can also track vital signs, such as heart rate, blood oxygen levels, and sleep patterns, helping healthcare professionals make informed decisions about patient care.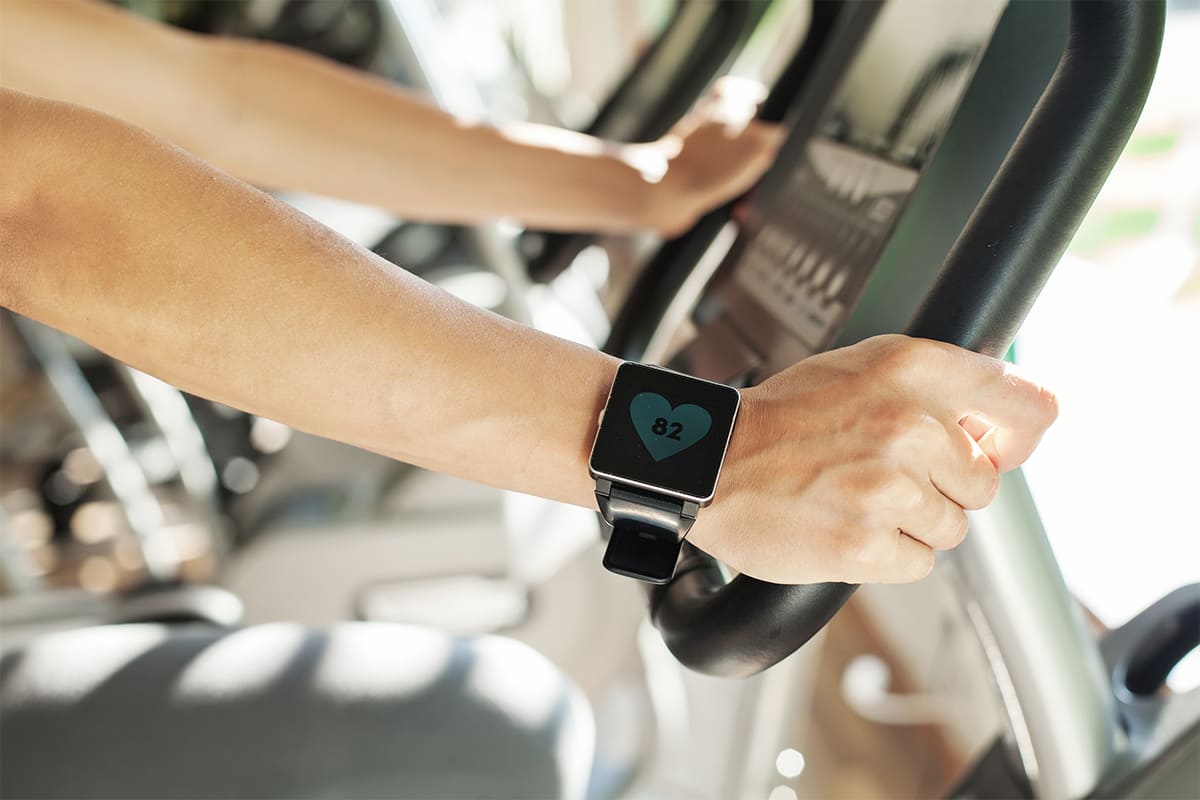 Fitness and Sports
For the fitness and sports industry, Android smartwatches can provide comprehensive activity tracking, including steps, distance, calories burned, and heart rate monitoring. They can also offer advanced workout analysis and coaching features, such as personalized training plans and real-time feedback, helping athletes and fitness enthusiasts achieve their goals.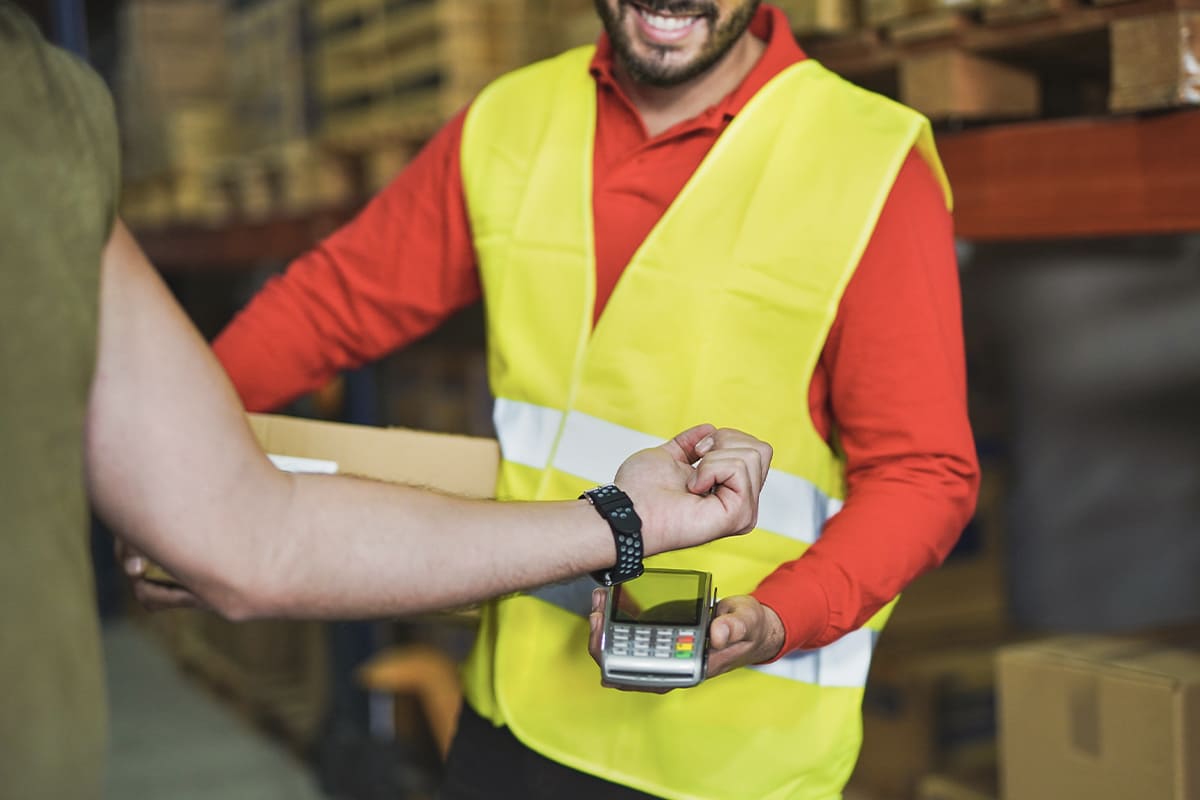 Logistics and Transportation
In the logistics and transportation sector, Android smartwatches can be tailored to provide real-time location tracking, route guidance, and efficient communication between drivers and dispatchers. By streamlining operations and improving overall efficiency, these smartwatches can help optimize fleet management and reduce operational costs.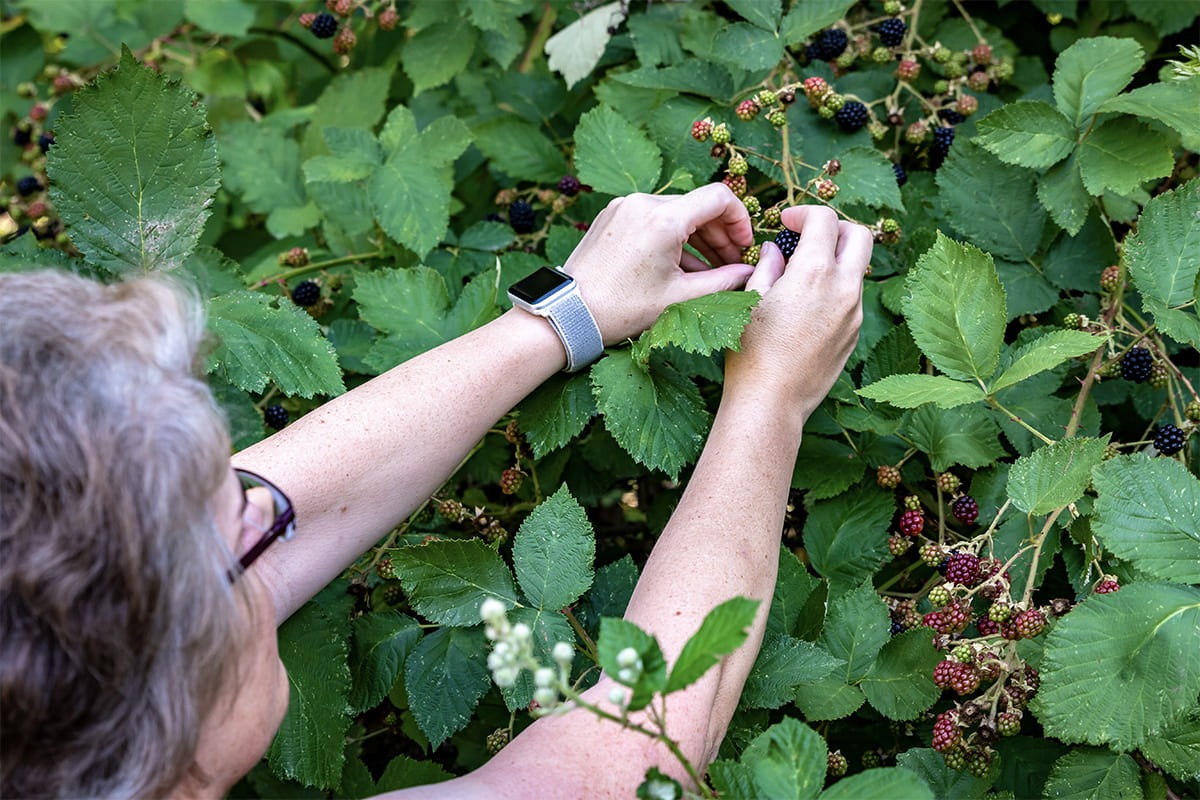 Agriculture
Smartwatches can be customized for agricultural applications by integrating sensors that monitor soil moisture, temperature, humidity, and other environmental factors. By providing farmers with real-time data, these smartwatches can help optimize crop growth, reduce resource waste, and increase overall agricultural productivity.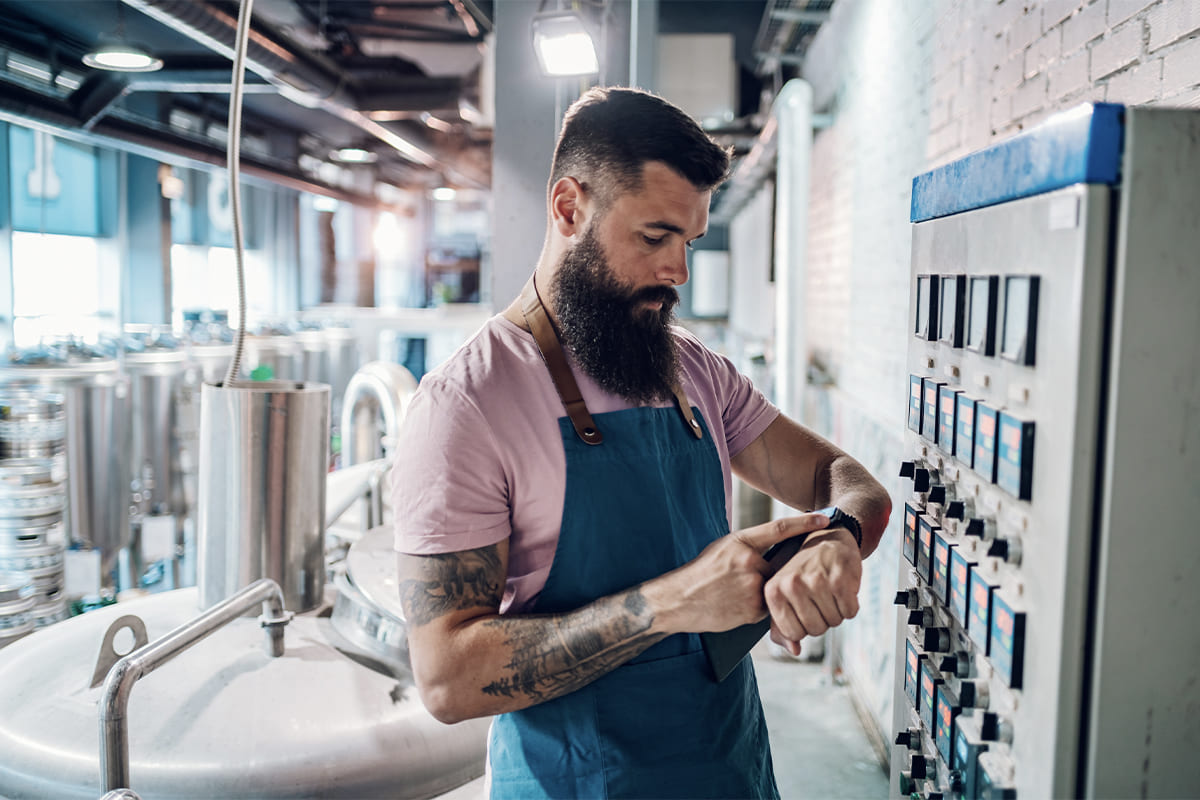 Manufacturing and Industrial Applications
In manufacturing and industrial settings, Android smartwatches can be tailored with custom apps and features to monitor equipment status, track production progress, and facilitate instant communication between team members. These smartwatches can also be equipped with sensors to detect hazardous conditions, such as excessive noise or harmful gases, ensuring worker safety and reducing downtime.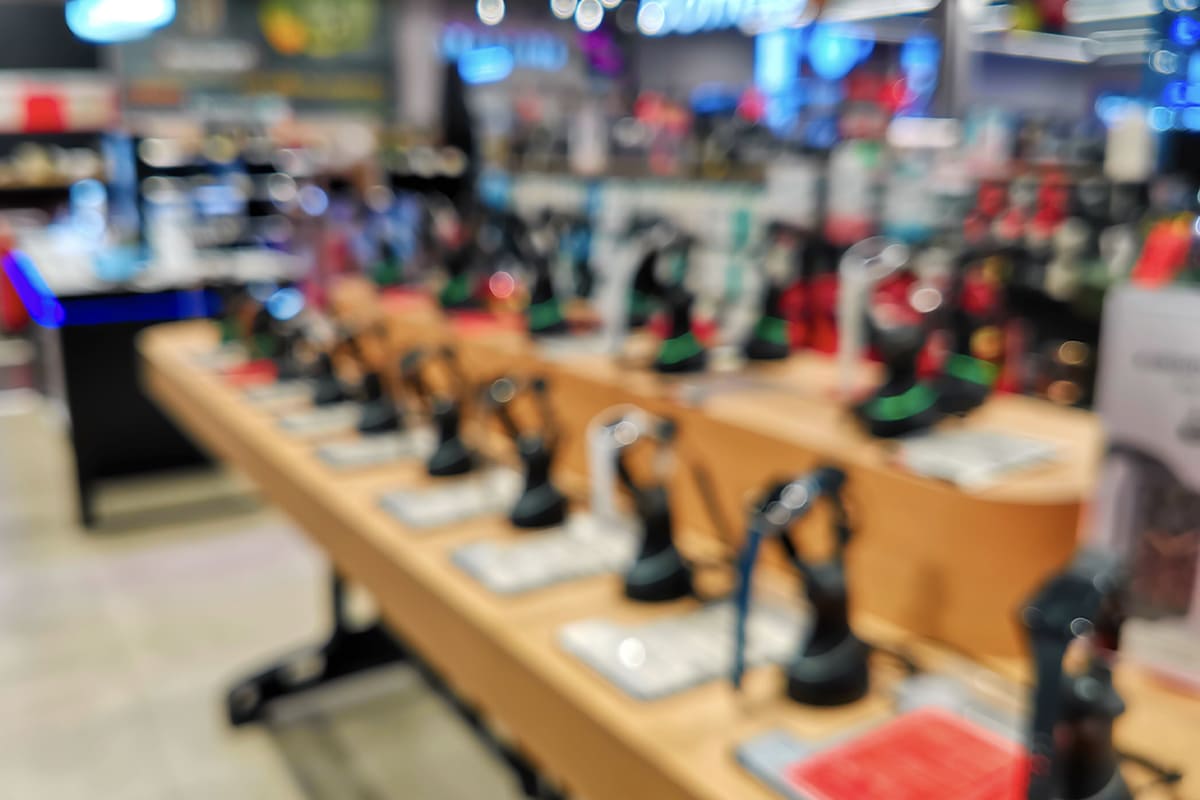 Retail and Hospitality
For the retail and hospitality industries, Android smartwatches can be used to streamline inventory management, point-of-sale transactions, and customer service. By offering contactless payment options and integration with loyalty programs, these smartwatches can enhance the customer experience and increase efficiency in retail and hospitality environments.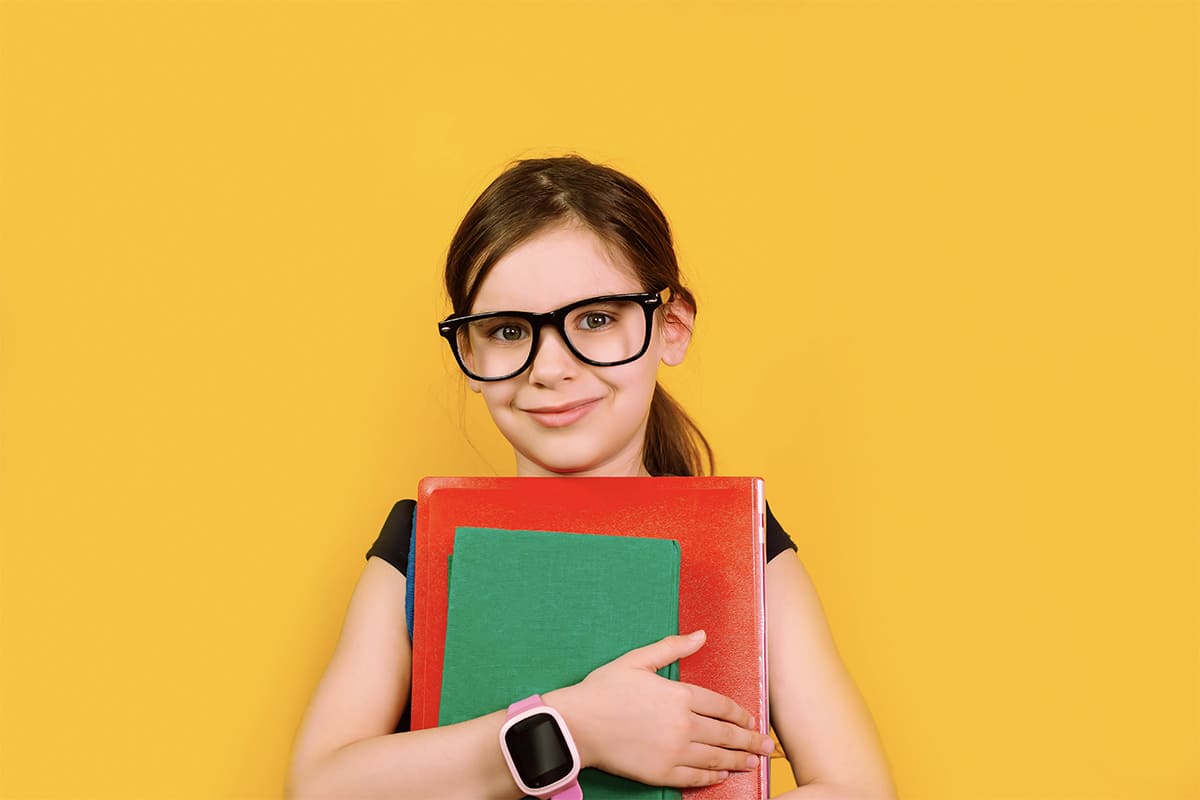 Education
In the education sector, Android smartwatches can be customized to facilitate time management, class scheduling, and communication between students, teachers, and parents. With features like reminders, notifications, and access to learning resources, these smartwatches can help improve overall academic performance and organizational skills.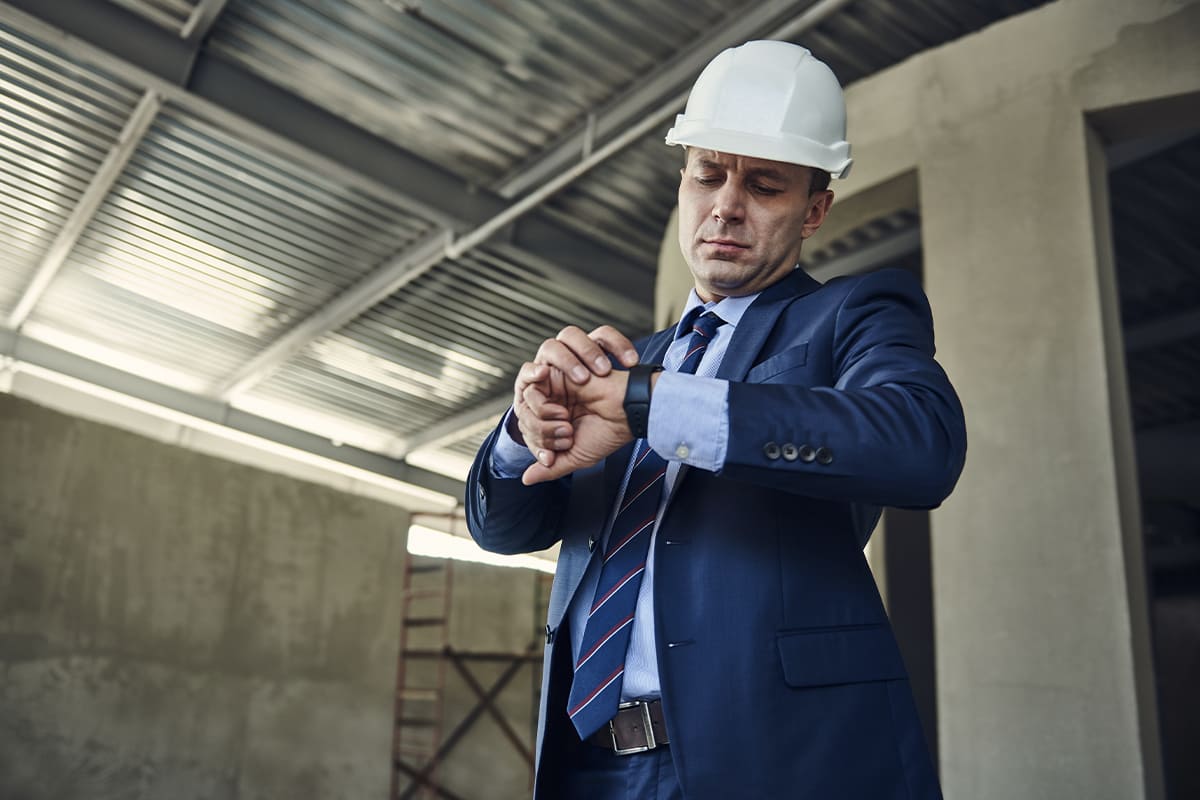 Construction and Field Services
For construction and field service industries, Android smartwatches can provide real-time access to project information, scheduling, and communication tools. By integrating sensors for environmental monitoring and worker safety, these smartwatches can help reduce the risk of accidents and improve overall productivity on job sites.
iSmarch Android Smart Watch Full Range
We have the most complete 4G Android smartwatch for your choice, from outlook we have square, round and big screen size. From functions we have different sensors or battery size for your options.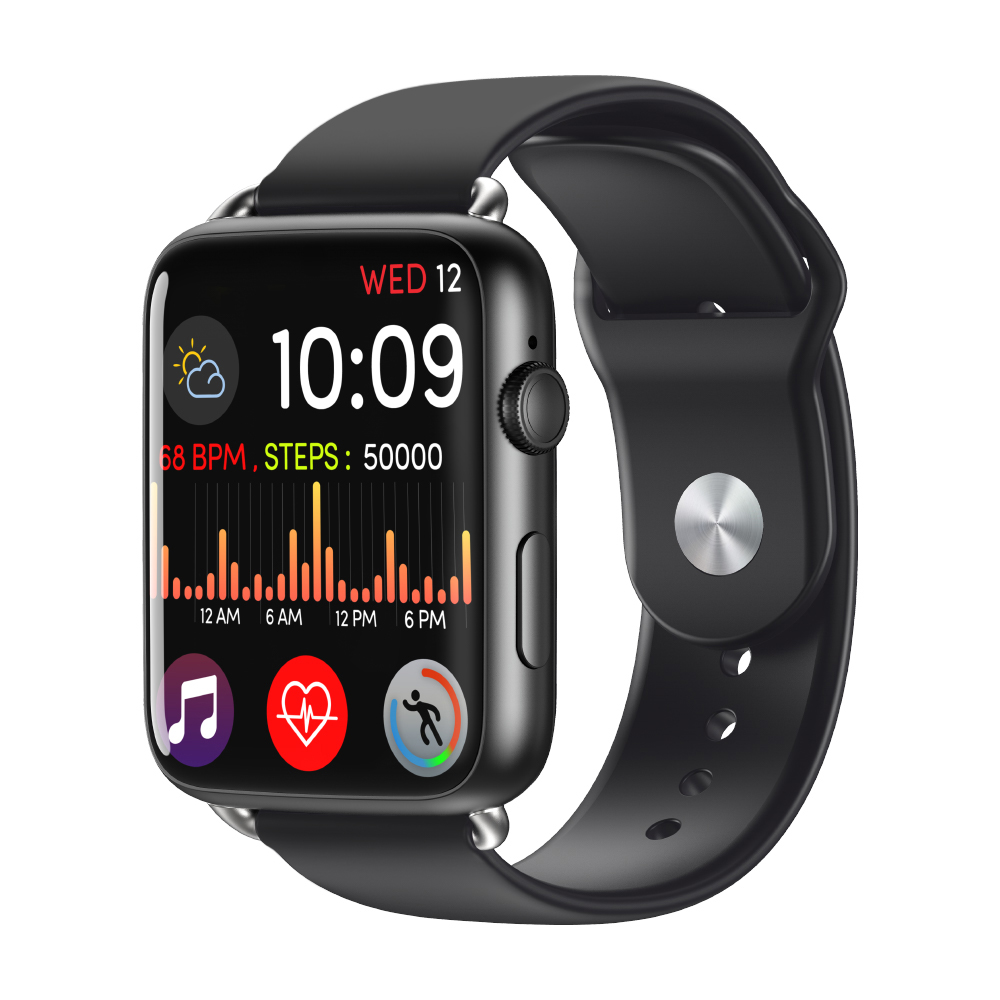 Square Android Smartwatch
Functions: HD Big Size Display , large memory,  SIM calling(Support 2/3/4g),  GPS, APP download,  Browser,music,  heart rate, step counter, multi-sports, looking phone,  camera,  record.
CPU: SC9832E
Storage: RAM:1G + ROM:16GB / RAM:4G + ROM:64GB
Camera: 5MP
Connection: WIFI,GPS,GSM,BT
Bands Supported: 
GSM:B2+B3+B5+B8
WCDMA: B1+B2+B5+B8
LTE-FDD:B1/B2/B3/B4/B5/B7/B8/B12/B17/B20
LTE-TDD:B38+B39+B40+B41(100M)
WIFI: Support 2.4G
GPS: GPS support, capacitable with GLONASS
LCD: 1.88 inch; IPS full mount screen
Resolution: 320*360 dpi
Speaker, MIC, Vibration all available
1080 MAH Ploymer Li-Battery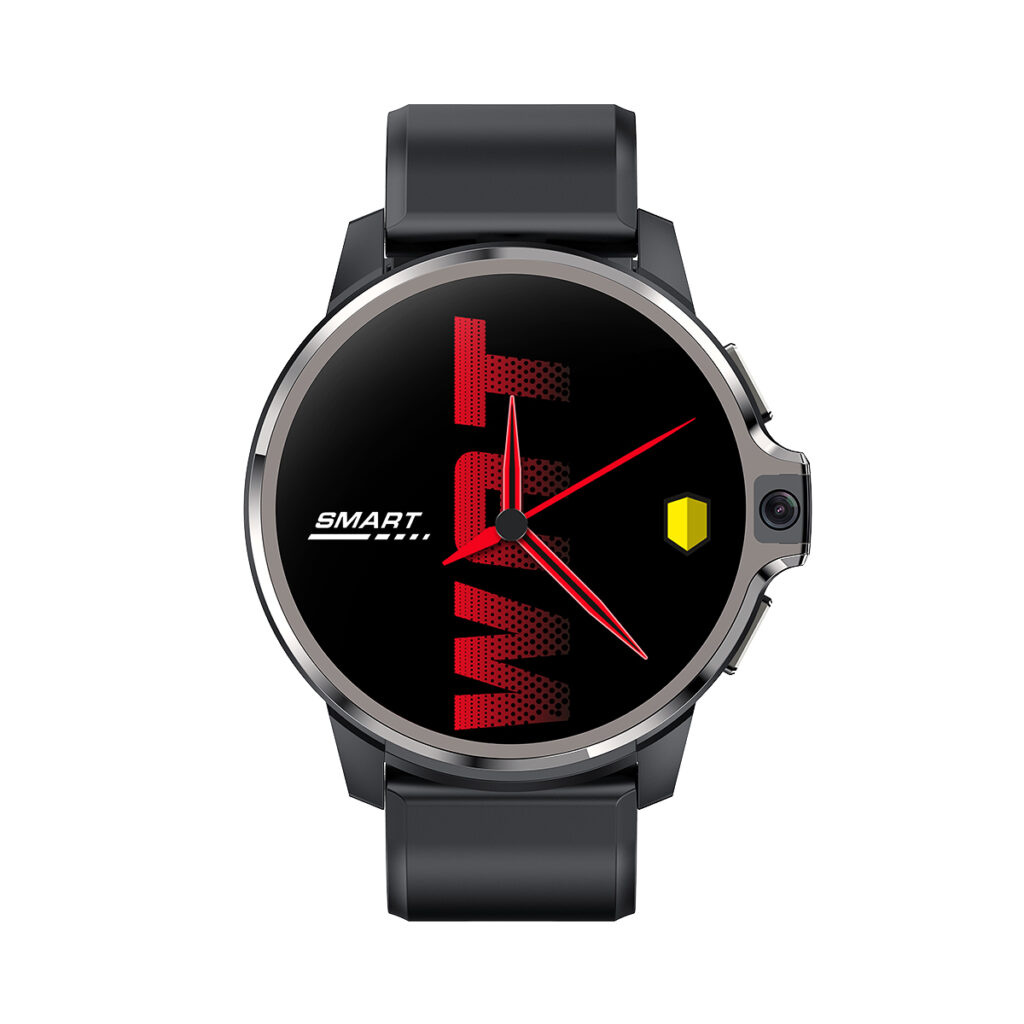 1.1.6 inch IPS touch screen, HD round screen
2. Dual chip system, dual camera to take pictures
3. First hardware platform with Android OS plus BT low power consumption, an Android smart watch capable of real-time heart rate, blood oxygen, sleep monitoring, step counting and exercise
4. 4GB+64GB or 4GB+128GB large storage
5. Ultra-low power consumption, high-precision heart rate, blood oxygen 2-in-1 sensor
6. Multiple watch faces, multiple sports modes
7. Push notifications to prevent delayed viewing of important information
8. 4G network, experience high-speed Internet surfing
9. Face recognition to unlock, protect personal privacy
Other functions: Multiple watch face switching, 4G call, Internet, third-party app download, dual camera photography, music, recording, face recognition unlocking, weather, browser, gallery
Bluetooth push information Support mobile phone notifications pushed to watch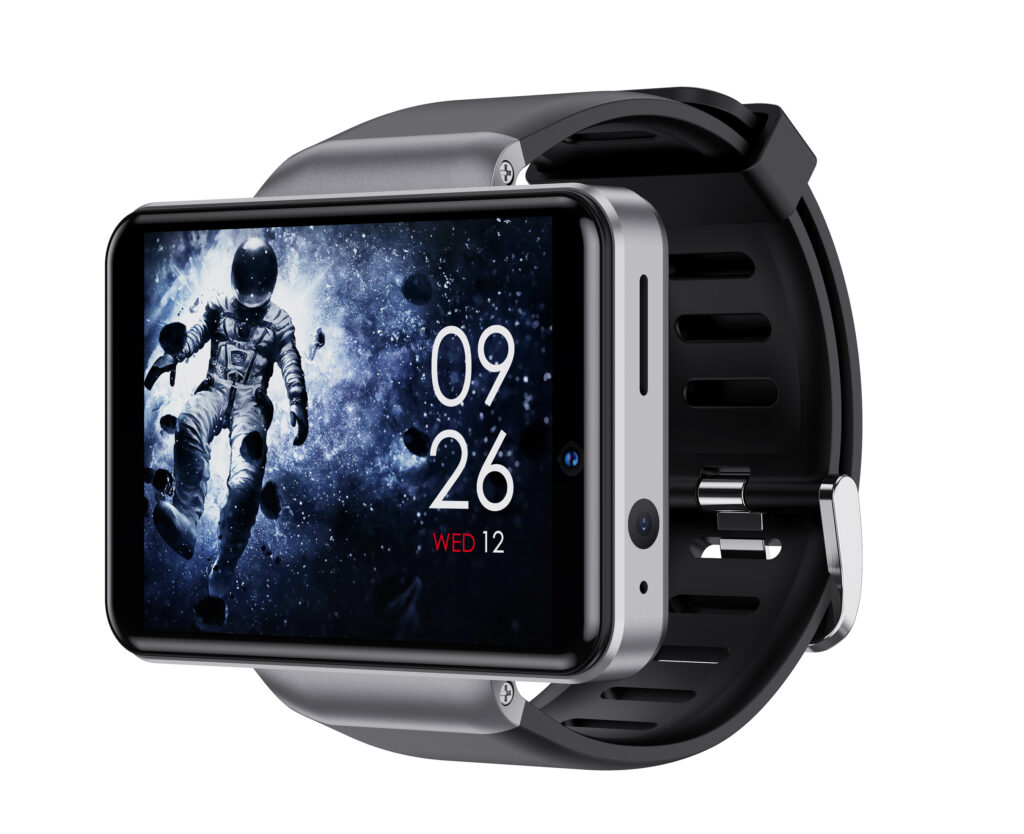 2.41nch big screen size Android Smartwatch
1.2.41" IPS optical-bonding HD large screen
2.Alloy watch body with metal texture + dual cameras
3.2080mAh high-voltage and high-capacity polymer battery
4.3GB RAM and 32GB ROM
5.Green light heart rate sensor more accurate heart rate detection
6.Multiple dynamic dials, multiple sports modes
7.Information push reminder to prevent delayed viewing of important information
8.4G network, experience high-speed internet surfing
9.Face recognition to unlock, protect personal privacy
Other functions: Watch face switching, 4G call, Internet access, third-party app downloads, dual cameras, music, recording, face recognition unlock.
Wifi: Support 2.4G\5G
Flash memory: RAM: 1G/3G + ROM: 16G/32GB
Front Camera: 5MP,Side Camera: 2MP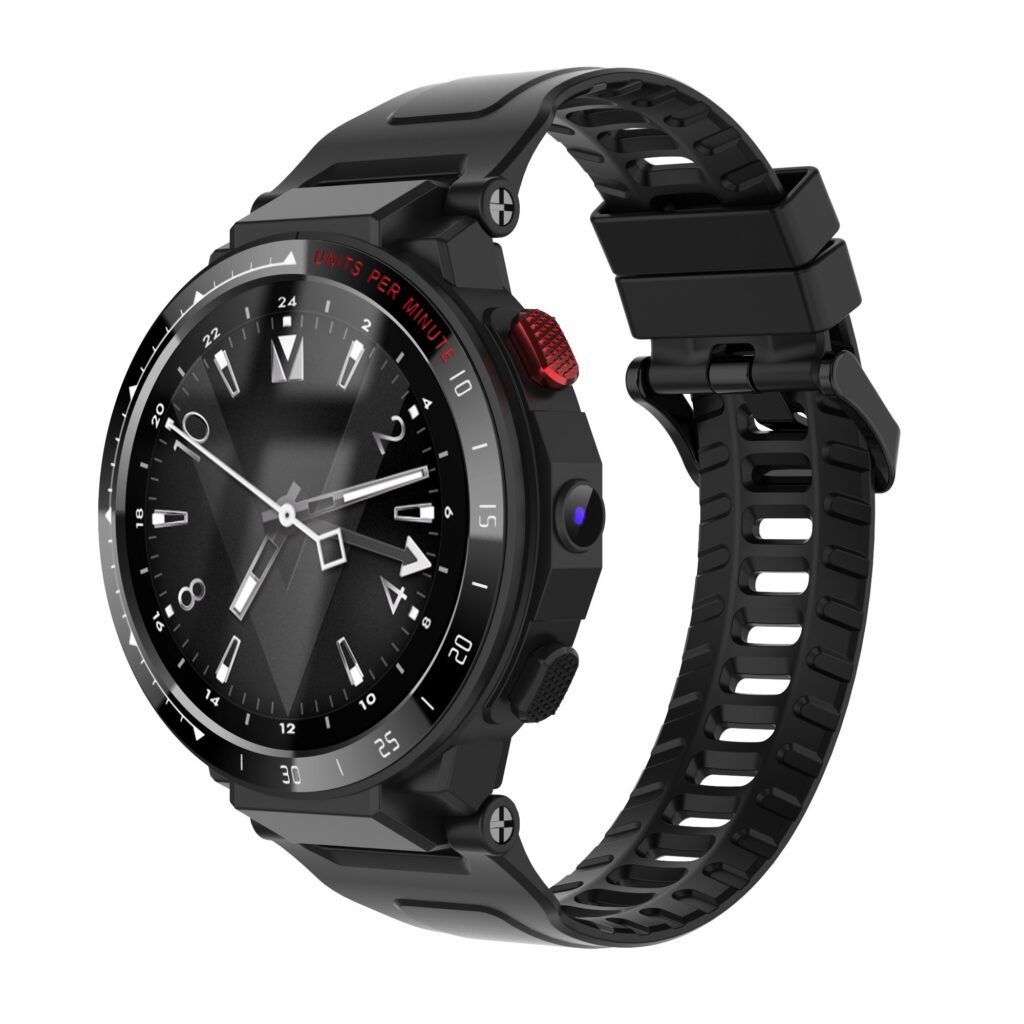 MTK Square Android Smartwatch
CPU: MT6739
Memory: DDR3 2GB, EMMC: 16GB
SIM Card: Independent standby, Hand-free call, Nano SIM 
Network:
GSM: 850 / 900 / 1800 / 1900
WCDMA: B1/B2/B5
TD-SCDMA: B34/B39
LTE-FDD:B1/B2/B3/B5/B7/B12/B20
LTE-TDD:B38/B39/B40/B41(100MHz)
Touch screen: 1.6inch HD round touch screen, 400*400 Pixel 
Camera: 5 million HD pixels
Bluetooth, heart rate, GPS,  heart rate, step counting: Yes
Battery Capacity:800mAh
OS: Android 7.1.1
Menu: Contacts, Phone, Messaging, Settings, Browser,Calendar, Clock, Camera, Gallery,Music,Sound Recorder,File manager, HR monitor, Fitness, weather, Voice search, Play store, Maps, Assistant,Sports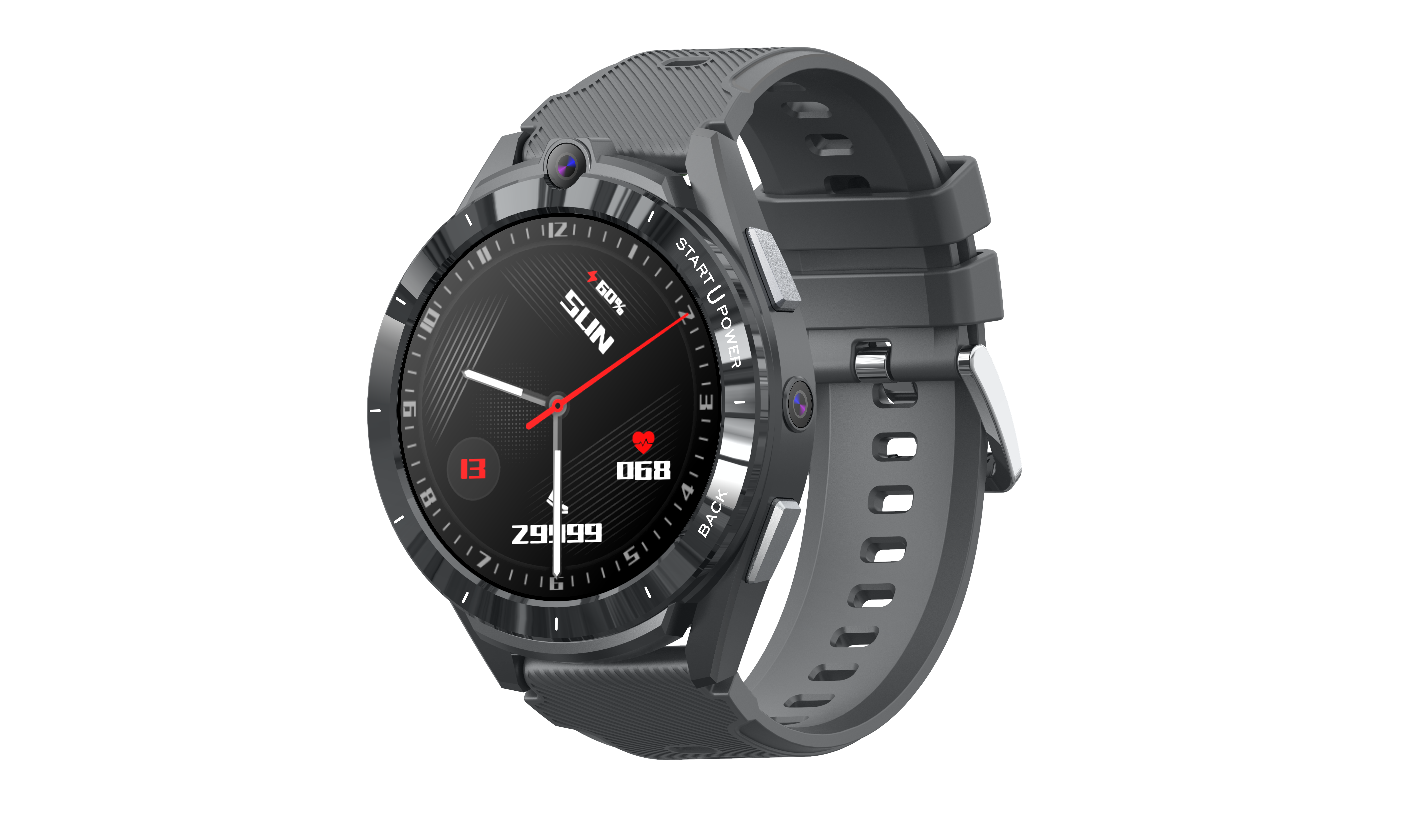 Z40 Andorid 11 Smartwatch
1. 4G full Netcom, global call;
2. UMS312 +PAR2822 Dual chips, social + sports, more power saving, more precise movement;
3. Android 11, the world's first high-performance system, with smoother operation and safer information;
4. 6+128GB,Large memory, can install plenty of APPs as you like;
5. 1.6inch 400*400 resolution high-definition full round screen, ultra-high screen-to-body ratio;
6. Front 2MP/Side 8MP HD camera, more convenient for selfie/landscape;
7. Battery 900mA/ Optional 900mA portable power bank, more guaranteed battery life;
8. Ceramic bezel/PU strap, high-end fashion.
CPU: MS312+PAR2822 Dual chip
SIM Card: Independent standby, hands-free calling,Nano SIM
Front 2MP/Side 8MP HD camera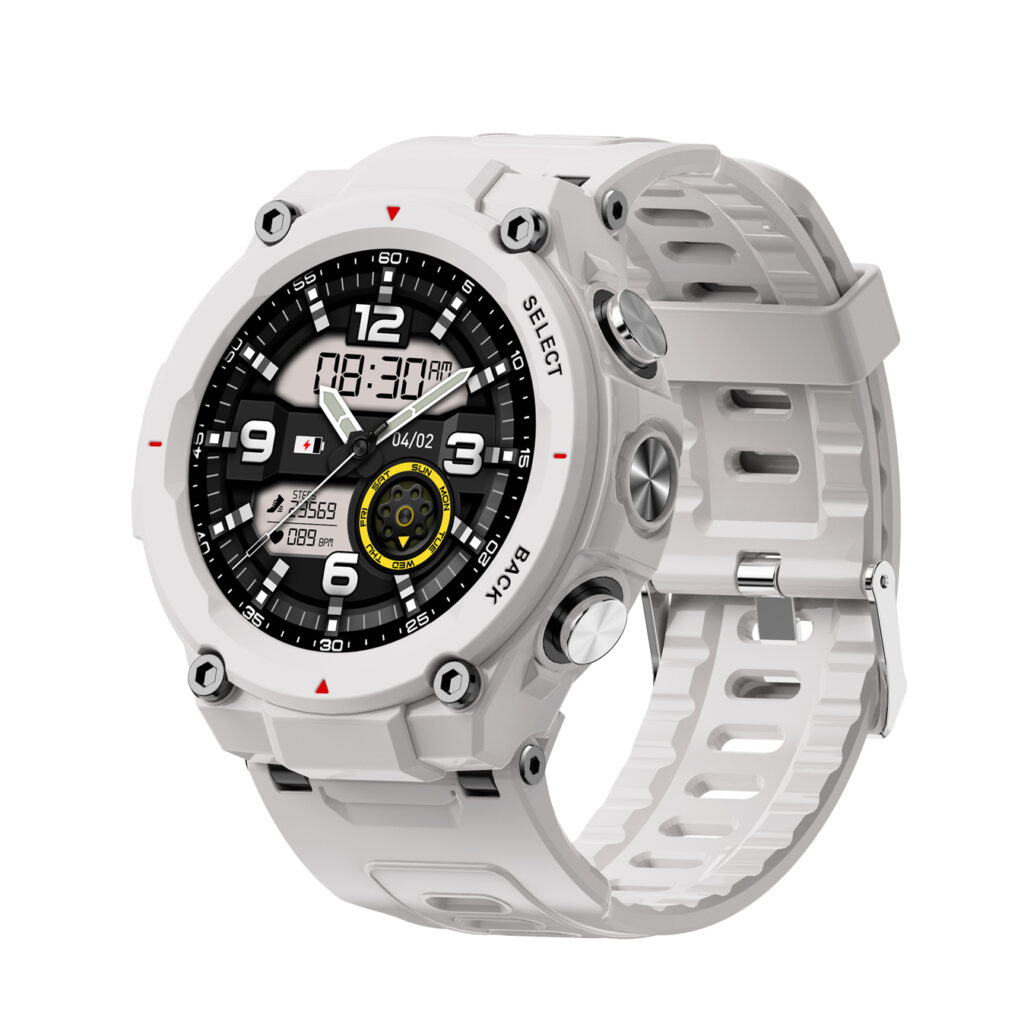 WIFI + AGPS + LBS +Camera location
Real-time location, tracking, monitoring

4G video call
SOS for help
Screen: 1.28inch 240*240dpi
Support SIM card band: 2G:B2、B3,B5,B8 FDD:B1,B3,B5,B8 TDD:B38,B39,B40,B41
Health care monitoring like heart rate, spo2
Swimming for high waterproof IP68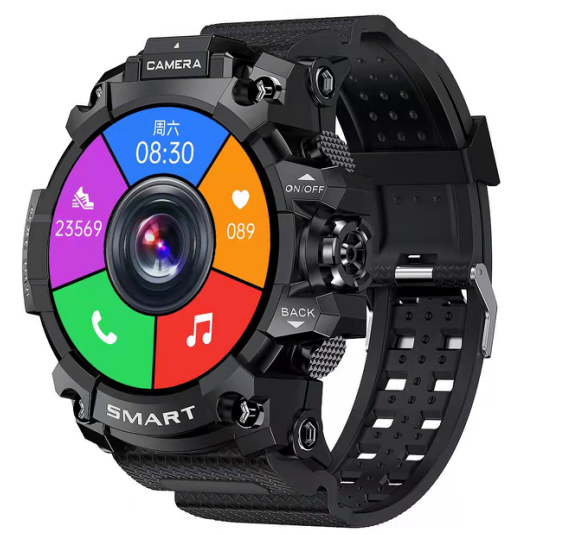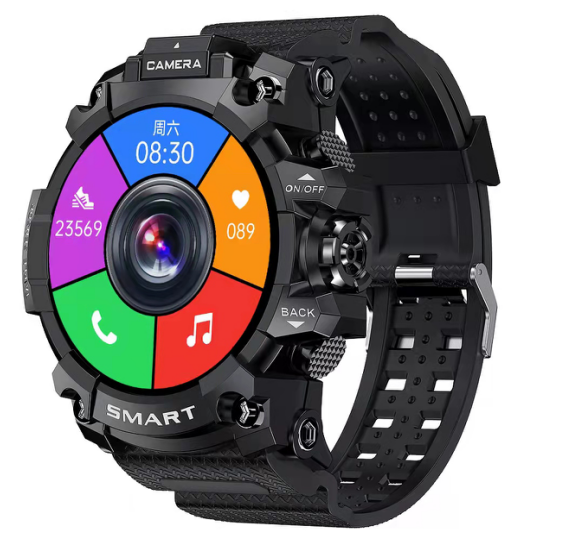 IP68 4G Android Smartwatch
1.Android 9.0 operating system
2.HD flip camera
3.Quad core CPU
4.Heart rate, blood oxygen monitor
5.WIFI wireless fast Internet access
6.1.6 inch full round screen, more convenient operation
7.Step counting, multi-sports mode
Network type: Single SIM card
Network mode: GSM/WCDMA/TDS-CDMA/LTE
Frequency band: GSM dual frequency (900/1800) + WCDMA dual frequency (900/2100) + FDDLTE (band1/3/5/8) + TDDLTE (band38/39/40/41)
SIM card type: Nano SIM card
RAM:2G/4G
ROM:16G/64G
Battery capacity: 1030mAh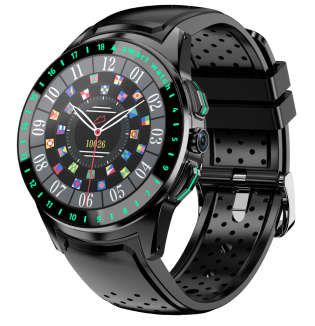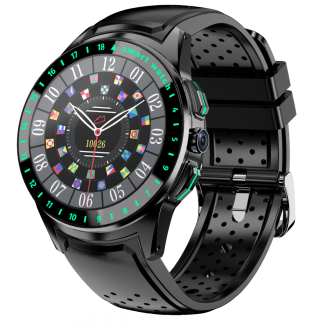 Round 4G Android Smartwtach
CPU SC9820E+nRF52832
OS Android 9.1
RAM 1GB LPDDR3
ROM 16GB FLASH
Display 1.39 inch AMOLED full round touch screen, Resolution 454*454
Touch screen OGS Capacitive Screen
BT Ver 4.1, compatible with iOS and Android OS
Wifi 2.4G dual frequency
Camera 5.0MP Pixels
Battery capacity 3.8V 500mAh high polymer lithium battery
G-sensor BOSCH BMA423
Heart rate sensor VC32S
Blood oxygen detection Yes
Respiratory training Yes
Motor Yes
Mic, Speaker Yes
Button Power key, return key
SIM card 4G Nano sim card
Positioning Yes, GPS, Beidou, Glonass
Main Functions
Phone function 2G GSM: B2/3/5/8,
3G WCDMA:B1/2/4/5/8,
4GLTE:
B1/B2/B3/4/B5/B7/B8
B12/B17/B20/B38/B39/
B40/B41(100M)
Dial, hands-free call, call logs, phone book
Voice search Yes
Multi-media Audio Mp3, wma, flac
SMS SMS of watch and phone
Dialer yes, watch and phone
Stopwatch yes
GPS positioning GPS,
Here, we showcase some of our most notable success stories, highlighting the positive impact our smartwatches have had on various projects.
A leading healthcare provider approached us to develop a custom smartwatch solution to improve remote patient monitoring and engagement. Our team worked closely with the client to design a smartwatch that incorporated features such as real-time vital sign monitoring, medication reminders, and secure communication with healthcare professionals. The resulting smartwatch significantly enhanced patient care, reduced hospital readmissions, and improved overall patient satisfaction.
"The Ismarch team delivered an exceptional custom smartwatch that met all our requirements and exceeded our expectations. Their attention to detail, expertise, and commitment to quality made the entire process seamless, and the end result has had a significant positive impact on our patient care."
Mining Industry Success Story
A mining company sought a smartwatch solution to improve worker safety and productivity in their underground operations. We developed a custom Android smartwatch equipped with features such as real-time location tracking, air quality monitoring, and emergency alerts. This solution helped to minimize accidents, streamline communication between workers and supervisors, and enhance overall operational efficiency.
"Ismarch's custom smartwatch solution has significantly improved safety and productivity in our mining operations. The real-time tracking and monitoring features have been invaluable in reducing accidents and ensuring the well-being of our workers."
Correctional Facility Success Story
A correctional facility needed a smartwatch solution to monitor the location and activities of inmates while providing them with controlled access to essential services. Our team designed a custom smartwatch that incorporated location tracking, restricted communication capabilities, and secure access to educational and rehabilitation resources. The implementation of the smartwatch solution led to improved inmate management, enhanced security, and a more effective rehabilitation process.
"The custom smartwatch developed by Ismarch has revolutionized the way we manage and rehabilitate inmates. It has enabled us to maintain a secure environment while providing essential resources and support for the rehabilitation process. We are extremely satisfied with the results."
Android Smartwatch Manufacturing Process and Quality Assurance
Manufacturing Process Overview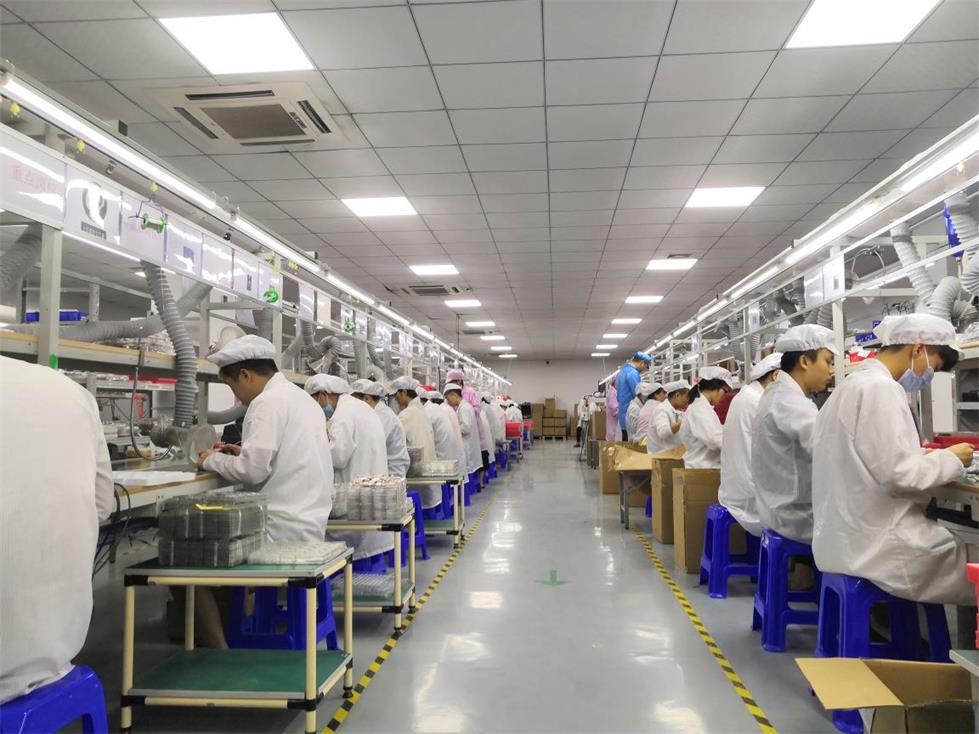 Our manufacturing process begins with a thorough consultation to understand your specific requirements and custom features. Once confirmed, our skilled engineers develop the necessary software and firmware, our production team sources the highest-quality components and materials.
The assembly line is then set up, with every step of the process closely monitored by our quality control team. From PCB fabrication to final assembly, each stage is meticulously executed to guarantee the utmost precision and accuracy. Once assembled, each smartwatch undergoes rigorous testing to ensure optimal functionality, durability, and performance.
Description of production facilities
Our advanced production facilities feature state-of-the-art equipment and machinery for manufacturing high-quality, customized Android smartwatches. Our facilities include:
High-speed, precision assembly lines for accurate and efficient component assembly
3D printing and CNC machines for intricate designs, rapid prototyping, and custom component manufacturing
Advanced inspection tools, such as high-resolution cameras and X-ray machines, for thorough quality checks
Controlled environment rooms for sensitive electronics and precision engineering
Our skilled workforce guarantees precision in every detail, ensuring the final product meets your exact specifications.
Quality control and assurance measures
Quality is central to iSmarch's values. Our dedicated quality control team adheres to strict guidelines and procedures, monitoring every manufacturing stage. In addition to routine inspections, we conduct in-depth testing on each smartwatch to verify performance, battery life, and durability. This comprehensive approach ensures our smartwatches meet or exceed industry standards.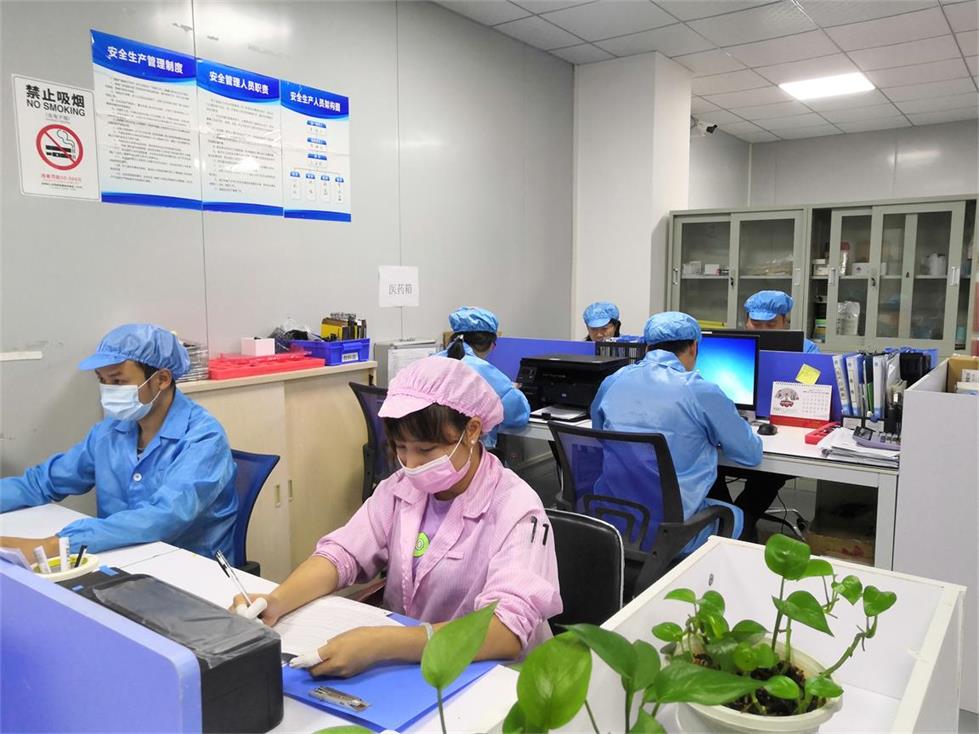 International Standards and Certifications
iSmarch is committed to upholding the highest international standards and certifications. Our facilities and processes are certified by globally recognized organizations such as ISO, RoHS, and CE.
iSmarch is the top choice for businesses seeking the perfect blend of expertise and innovation in Android smartwatch manufacturing. As the industry's original solution provider, we have pioneered the development of nearly every smartwatch feature on the market. Here's why partnering with us is the best decision for your smartwatch needs
Android Smartwatch OEM and ODM Services
iSmarch is committed to providing comprehensive OEM and ODM services for Android smartwatches, ensuring your project receives tailor-made solutions that cater to your unique requirements.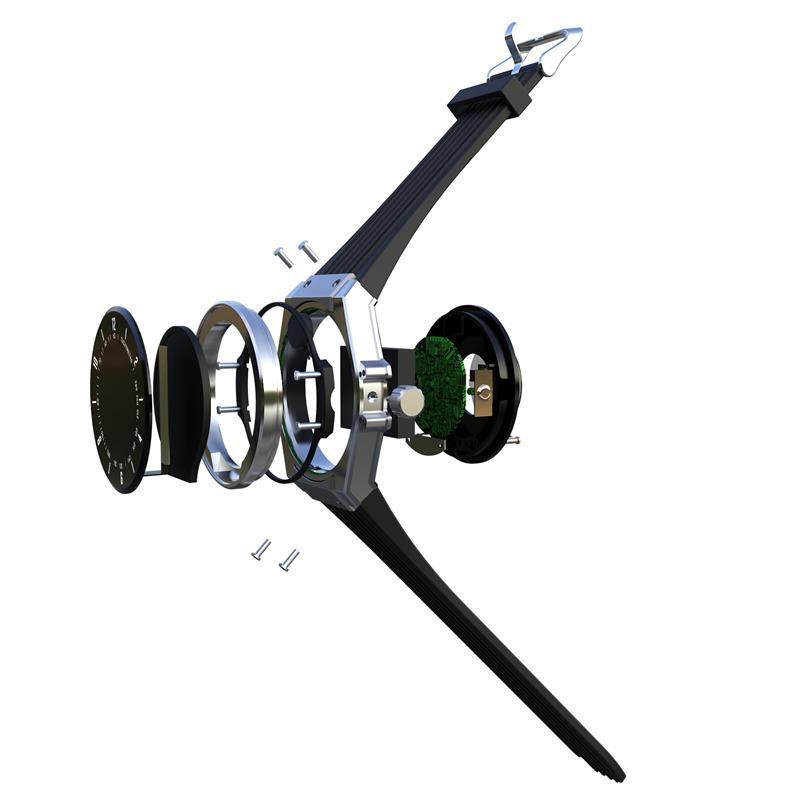 Advanced hardware customization: Our ODM services include advanced hardware customization to meet your specific needs. We can develop and manufacture custom components such as high-precision sensors, powerful processors, and energy-efficient displays. Additionally, we can integrate cutting-edge technologies such as GPS, heart rate monitoring, sleep tracking, blood glucose monitoring, and fall detection to create a versatile and innovative smartwatch.
Software customization: We can integrate your proprietary software or develop custom firmware and applications to provide the desired functionalities and user experience. Branding: We will incorporate your brand's logo, colors, and packaging to create a cohesive and attractive product presentation.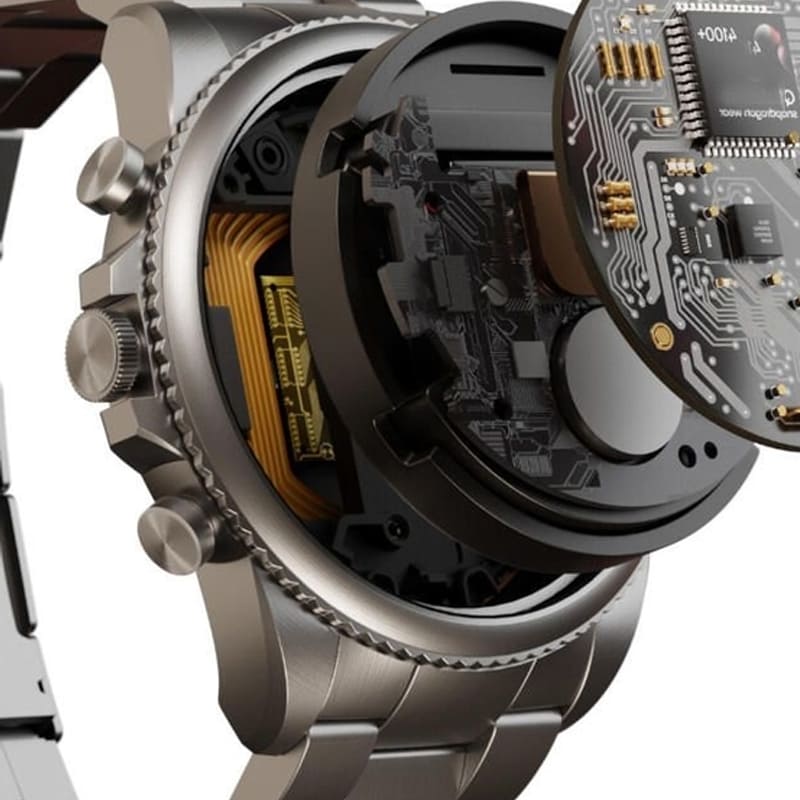 Concept development: We will work with you to develop a product concept that aligns with your brand's identity and market positioning, incorporating the latest technologies and features for a truly standout product.
Software and Firmware Development: We create custom software and firmware solutions tailored to your smartwatch's features and desired user experience. Our expert developers will design and implement user-friendly interfaces, companion apps, and device-specific functionality to ensure seamless integration and optimal performance.
Prototype Creation and Testing: Our experienced design and engineering teams will create detailed designs and prototypes, incorporating your feedback and suggestions throughout the process. We will also conduct rigorous testing to verify the smartwatch's performance, durability, and overall user experience, making any necessary adjustments to ensure the final product meets your expectations.
How to Find a Reliable Android Smartwatch Manufacturer
Are you struggling to find a reliable Android smartwatch manufacturer, worried that making the wrong choice might lead to project delays, financial losses, or even harm your brand's reputation? To help you navigate this critical decision and ensure a successful partnership, we've outlined essential steps to guide you in your search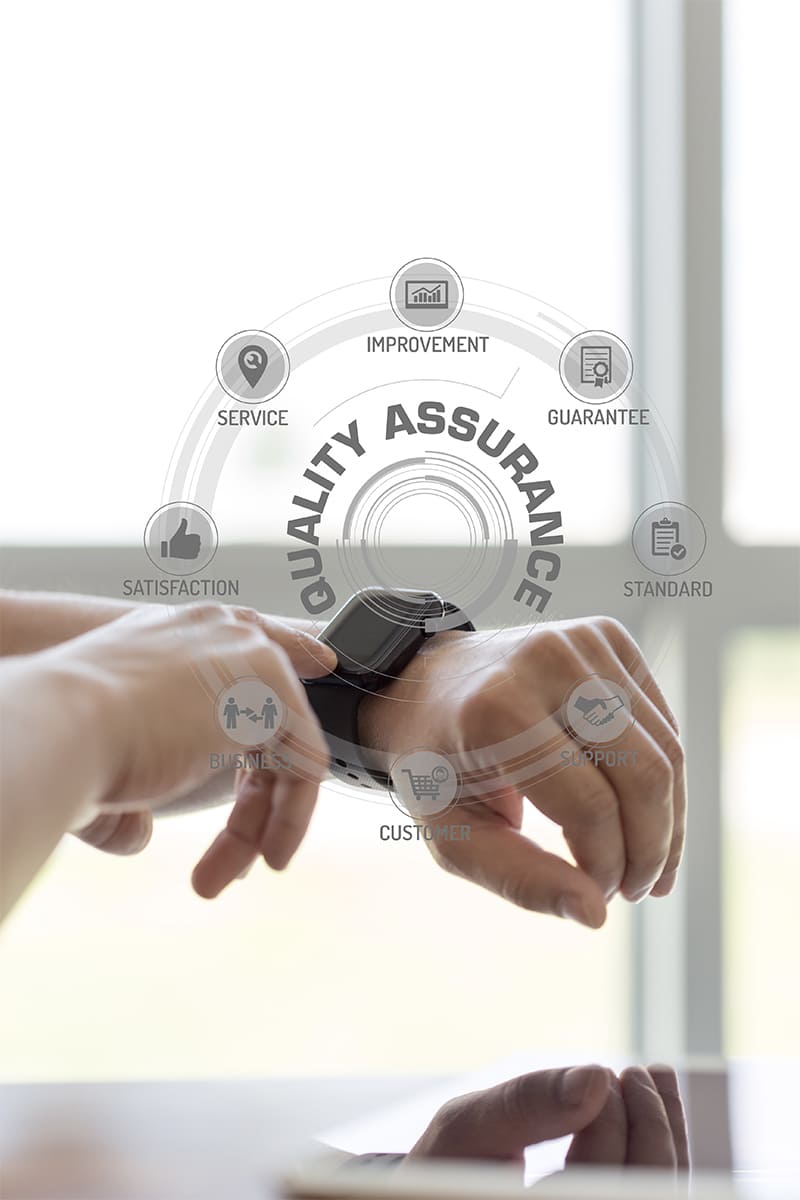 iSmarch is an ideal choice for a reliable Android smartwatch manufacturer because we possess all the qualities mentioned above and even exceed expectations in various aspects.
Can you help us achieve the specific functionalities we require for our smartwatch?
Absolutely! Our experienced team of engineers and software developers is well-equipped to develop and integrate a wide range of functionalities based on your requirements.
How do you go about developing custom features and functionalities?
Our development process involves several stages, including conceptualization, research, design, engineering, and testing. This includes regular communication, sharing progress updates, and incorporating feedback to refine the smartwatch's performance and capabilities.
What is the process for creating a prototype or sample?
The prototyping process begins with the creation of detailed design specifications based on your requirements. Our team then develops a 3D CAD model and proceeds to produce a physical prototype using advanced manufacturing techniques such as CNC machining or 3D printing. Once the prototype is created, we conduct thorough testing and evaluation to ensure it meets your desired specifications before moving on to mass production.
How can your smartwatch connect with our app and backend system?
Our development team is skilled in creating custom firmware and APIs that facilitate seamless communication between our smartwatch and your app or backend system, to ensure smooth data transfer and synchronization
Can you help us with the integration of third-party services, such as sports tracking or health monitoring platforms?
Absolutely! Our software development team has extensive experience working with numerous APIs, allowing us to seamlessly integrate your smartwatch with a range of external services. Some examples include health monitoring platforms, sports tracking apps, messaging services, and GPS tracking, to name just a few.
How do you ensure data security and privacy for smartwatch users?
At iSmarch, we take data security and privacy very seriously. Our development team implements robust encryption and security protocols to protect user data and ensure secure communication between the smartwatch, app, and backend system.
We already have an app, how can we integrate it with the smartwatch you're developing for us?
If you already have an existing app, we'll provide a comprehensive SDK that includes all the necessary tools and resources needed to establish seamless communication between your app and the smartwatch. Our SDK will enable you to access and control the smartwatch's features, as well as process and display data collected by the device. Additionally, we offer support in implementing the required serial communication protocols to ensure smooth and secure data transfer between your app and the smartwatch.
Customize Your Smart Watch
At iSmarch, our passion lies in transforming your smartwatch vision into reality.
Whether you have a specific project in mind or just want to explore your options, our knowledgeable team is ready to provide you with a personalized solution.
We'll work closely with you to understand your requirements, preferences, and goals, ensuring that we deliver the perfect smartwatch solution tailored to your needs.
Let us guide you on your journey to creating a cutting-edge, tailored Android smartwatch that will exceed your expectations. Get A solution now