UWB Two Way Ranging Smartwatches: Precision Ranging at Your Fingertips
Venture into the cutting-edge realm of Ultra-Wideband (UWB) Two Way Ranging with our state-of-the-art smartwatches. In a world where every centimeter is crucial, our technology stands out as a beacon of precision. Whether you're aiming for efficient asset management or patient safety in medical facilities, you can count on the unrivaled accuracy and reliability of our UWB smartwatches.
UWB Two Way Ranging vs UWB Positioning: Know the Difference
In the vast realm of Ultra-Wideband (UWB) technology, understanding the distinctions is paramount. Two prominent applications emerge: UWB Positioning and UWB Two Way Ranging (TWR). While both operate under the UWB umbrella, they have distinctive characteristics and functionalities.
UWB Positioning:
Often used for intricate location systems.
Requires components like the UWB Engine, UWB Platform, and UWB Gateways.
Relies on a more complex setup and logic.
UWB Two Way Ranging (TWR):
Operates on a simpler, direct measurement logic.
Does not necessitate additional components such as UWB Engines or Gateways.
Measures the time a signal takes to travel from a transmitter to a receiver and back for precise distance estimation.
When to Choose UWB Two Way Ranging (TWR) Smartwatches?
Our focus here is to spotlight the unparalleled capabilities of the UWB TWR technology and its seamless integration possibilities.
Simplicity: UWB TWR offers a straightforward mechanism. Transmit, receive, measure. No convoluted setups. No external dependencies.
Integration Ready:Test our UWB TWR smartwatches and grasp the underlying logic. Once you're attuned to its functionalities, you can effortlessly weave them into your existing ecosystems, maximizing their potential.
Cost-Effective: Without the need for additional components like UWB engines or gateways, TWR proves to be a cost-effective solution, ensuring you get maximum value for your investment.
High Precision, Minimal Setup: Achieve centimeter-level accuracy without the complexities of an intricate system.
Exploring the Horizon: UWB Positioning
If you're aiming to dive deeper and seek a comprehensive solution that goes beyond ranging, we have something tailored just for you. Our UWB Positioning products unfold an intricate platform that delivers exceptional indoor positioning accuracy.
Discover a world where precision meets complexity. For an immersive experience and to understand the expansive potential of UWB Positioning, visit our detailed product page here. Dive deep, and find out how we're revolutionizing indoor positioning, one device at a time.
Below video shows the features and advantages of our UWB ranging Smartwatch
Applications of UWB Ranging Smartwatches:

Healthcare Monitoring:
In medical environments, patient safety is paramount. Our UWB smartwatches ensure exact location tracking, reducing response times and enhancing patient care.
Elderly Care:
With an aging population, care homes need reliable technology more than ever. Equip staff and residents with our UWB smartwatches to ensure quick response times, be it for routine check-ups or emergencies.
Sports Training:
Elite training facilities require elite technology. Coaches can fine-tune athlete movement, strategies, and tactics with precise location data, ensuring that every training session brings athletes a step closer to perfection.
Asset Management:
Gone are the days of misplacing valuable assets. With centimeter-level precision, locate and manage assets in real-time, ensuring they are always right where they need to be.
Indoor Navigation:
Large complexes and buildings can be a maze for visitors. With our UWB smartwatches, offer them a seamless navigation experience, guiding them to their destination with impeccable accuracy.
Industrial Safety Protocols:
In industrial zones, safety is the top priority. Ensure that personnel adhere to safety zones and protocols by tracking their exact location, reducing potential hazards and improving overall safety measures.
Introducing iSmarch UWB Two-Way Ranging Smartwatch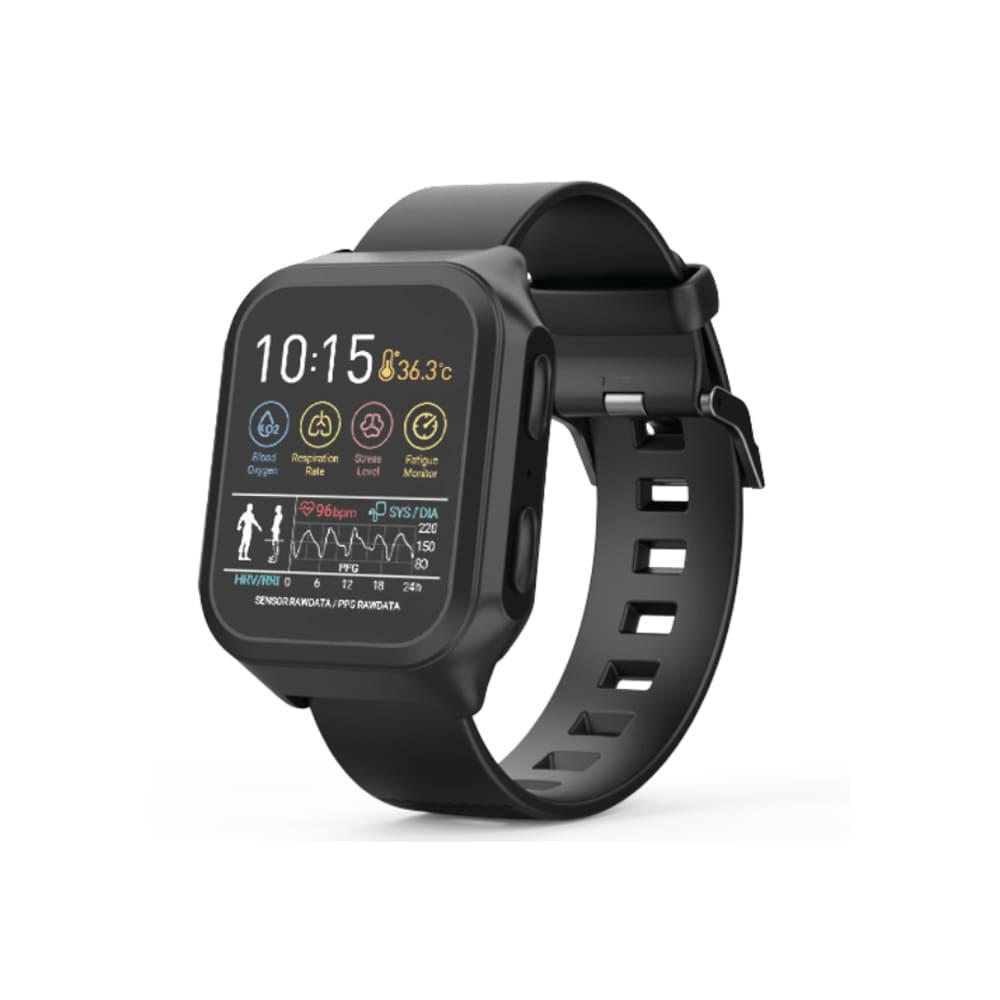 iSmarch J3 UWB Ranging Version
UWB Two-Way Ranging Smartwatches
Discover unparalleled precision with our UWB Two-Way Ranging Smartwatches. Meticulously engineered for those who demand the utmost accuracy, our smartwatches redefine the standards of location tracking.
Experience the Future of Ranging: Elevate your location tracking capabilities, whether for industry applications, healthcare monitoring, or personal use. Our UWB Two-Way Ranging Smartwatches promise unparalleled reliability, ensuring you always have the most precise data, right when you need it.
Key Features:
Ultra-Precise Ranging: Harness the power of UWB technology for centimeter-level accuracy, ensuring you always have the exact location data at your fingertips.

Advanced Bluetooth Integration: Benefit from seamless data transfer, optimal power consumption, and room-level indoor positioning, thanks to our years of Bluetooth expertise.

Vital Health Metrics: Monitor key health parameters like heart rate, SpO2, HRV, and sleep patterns with incredible accuracy, all in real-time.

Extended Battery Life: Enjoy the perfect balance of performance and efficiency, ensuring prolonged usage without frequent recharges.

Durable & Stylish: Crafted using premium materials, the smartwatch is not only robust but also boasts a sleek design to complement any attire.

Built-In Beacons: Our smartwatches come with built-in beacons for room-level indoor positioning, enhancing location-based functionalities.

Customizable Interface: Tailored to fit into diverse ecosystems, the watch offers OTA firmware updates, time-setting capabilities, and more.
Why Choose Our UWB Ranging Smartwatches?
Unparalleled Precision:
Our UWB Ranging technology offers centimeter-level accuracy that's unparalleled in the market. With our smartwatches, you're not just getting a device; you're investing in precision.
Advanced Bluetooth Integration:
With our deep expertise in Bluetooth technology, our smartwatches not only provide seamless data transfer but also boast of optimal power consumption. This dual technology ensures you have the best of both worlds.
Versatile Use Cases:
From monitoring patients in healthcare facilities to ensuring industrial safety protocols, our smartwatches are designed for versatility. Adapt to varied environments without compromising on performance.
Endurance Meets Efficiency:
Don't let battery woes hold you back. With our smartwatches, enjoy extended battery life, ensuring you're always connected when it matters most.
We bring over a decade of expertise to the IoT smartwatch sector, earning commendable feedback from clients across diverse fields such as healthcare, smart campuses, heavy industry, and specialized sports.
Bluetooth & UWB: The Ultimate Indoor Positioning Duo
In the constantly evolving landscape of wireless technology, precision and reliability are paramount. We leverage the best of both worlds to deliver unparalleled indoor tracking capabilities:
Expertise in Bluetooth Technology:
With years of experience under our belt, our forte lies in Bluetooth technology. We provide:
Accurate PPG Data:
Our advanced algorithms ensure precise data processing. This means metrics like heart rate, SpO2, HRV, and sleep patterns are not just data points but accurate indicators of health—making our devices invaluable in the healthcare industry.
Seamless Firmware OTA:
Updates are crucial for any technology. Our Bluetooth smartwatches are designed to allow for smooth firmware over-the-air (OTA) updates, ensuring that the user always has the latest features without any hassles.
Optimized Power Consumption:
We understand the importance of battery life. Thanks to our rich experience, our Bluetooth devices boast efficient power consumption, allowing for prolonged use without frequent recharges.
Precision with UWB TWR:
Elevate accuracy with our UWB Two Way Ranging technology. When you need to pinpoint an asset or individual's location within a room, UWB ensures centimeter-level precision.
Harmonious Integration:
By seamlessly integrating the room-level accuracy of our built-in Bluetooth beacons with the fine precision of UWB, we offer a solution that covers broad areas while pinpointing exact locations. It's the best of both worlds—wide coverage with fine precision.
Redefining Precision in Indoor Positioning
Accuracy is more than a metric; it's a commitment. With our combination of deep-rooted Bluetooth expertise and UWB precision, rest assured that you're investing in the future of indoor positioning. Whether for healthcare monitoring, asset tracking, or any other application, our technologies ensure you have the most precise, reliable data at your fingertips.
Integration Options: Tailored to Your Needs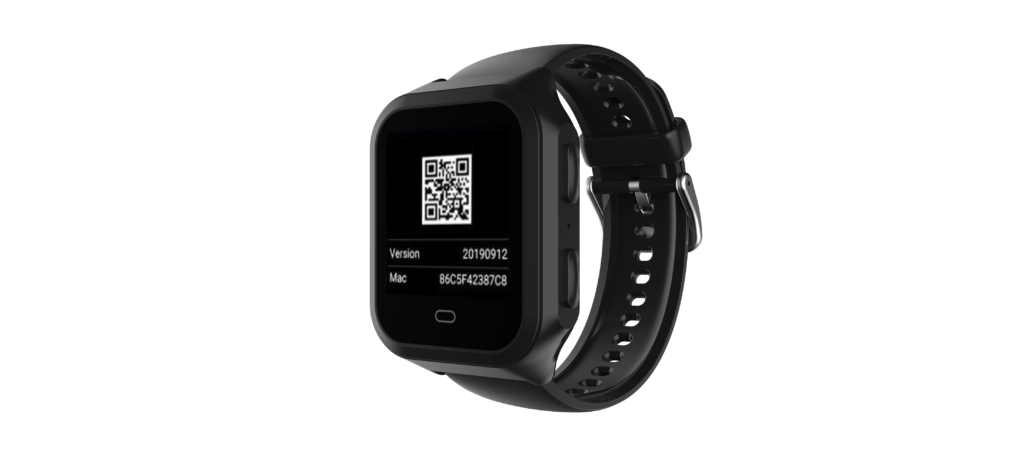 In the rapidly evolving world of technology, flexibility and adaptability are paramount. Recognizing this, we offer a plethora of integration options that cater to a diverse set of needs.
Open Devices for the Pros:
Our devices are perfect for experts familiar with the Nordic platform. Integrate your own firmware or leverage ours. The choice is in your hands.
UWB Interface:
Ready to work with other devices? With our dedicated UWB interface, you can connect effortlessly with external devices like UWB anchors or other related systems.
Open Device for UWB Ranging Experts:
If you're already equipped with a UWB ranging formula that's compatible with our system, our open UWB part ensures a seamless integration process.
Collaborative Development:
Two minds are better than one. Collaborate with our experts to co-create firmware solutions that perfectly cater to your needs.
Guided Support:
From initial discussions to post-purchase support, we stand by you, offering end-to-end assistance to ensure smooth integration.
Customized Solutions:
Every business is unique, and so are its needs. Talk to us about your specific requirements, and we'll offer fully tailored UWB configurations.
UWB Ranging Smartwatches: Precision You Can Trust
Choosing the right technology partner is a pivotal decision for your business. With our UWB Ranging Smartwatches, you aren't just choosing a product; you're investing in a promise of unparalleled accuracy, unwavering reliability, and a commitment to excellence. As leading manufacturers in the domain, we understand the intricacies and nuances of precision ranging. Navigate the future of indoor positioning with us, one precise step at a time. Welcome to a world where precision meets practicality.
Interested in our UWB Two-Way Ranging smartwatches? Excited about tailor-made solutions for your needs? 
Let's collaborate to revolutionize your industry, creating solutions that truly make a difference. We're eager to hear from you and kickstart a fruitful partnership.