Bluetooth gateway
Introduction:
Bluetooth gateway is a device that connects bluetooth-based products to other devices or hardware. For example, audio or stereo Bluetooth gateways connect Bluetooth devices to external or portable speakers. Most people in the world rely on smartphone, but sometimes if you're doing chores or in a meeting, and your phone is sitting in your living room or on your desk, you might not get a call, or even couldn't hear a cell phone ring, and miss some important phone calls. The advent of the Bluetooth gateway is the perfect solution to these problems. This is a Bluetooth gateway solution for Bluetooth mobile devices.
Bluetooth gateway is a device that integrates Bluetooth BLE, WiFi and Ethernet, and communicates between Bluetooth BLE and WiFi via serial port. Such as indoor and outdoor precision positioning, sensor control, smart home networking, logistics control, medical fields, smart factories.
Bluetooth gateway has been widely applied to the individual family and achieve intelligent life, but also widely used in various industries and enterprises to enhance the efficiency of enterprises and factories. So understand the Bluetooth gateway to all walks of life are very helpful.
Bluetooth Gateway Features & Advantages
Scanning function: Bluetooth gateway can scan the Bluetooth devices such as Bluetooth smart bracelet, Bluetooth Beacon hardware, and send messages to the corresponding platform and server
Connectivity: Bluetooth gateway can connect to nearby Bluetooth devices for remote management, such as remote control of Bluetooth devices, receiving data and information sent by Bluetooth devices, and sending it to servers. A Bluetooth gateway can connect multiple Bluetooth devices at the same time, can be grouped for transmission and management, and finally ensure the normal connection.
Data Transfer: Bluetooth is very fast, but very short distance.
Security and locking: The Bluetooth gateway provides a variety of security features that you can deploy according to your own preferences and actual application scenarios. For example, you can implement end-to-end encryption with locking. Therefore, a user of a Bluetooth communication device must enter a password to access it. This will protect unrestricted access to your communications, as well as communications privacy.
Low cost: Bluetooth gateway is one of the most common and cost-effective technologies in all IoT products. More than 90% of the World Wide Web uses Bluetooth gateways for closed-loop communications. This is due to its global standardization and long-term applicability, and very low power, can guarantee long-term use.
iSmarch as a 9 years manufacturer focus on IoT smart wearable solution provider, we offer indoor bluetooth gateway and outdoor bluetooth gateway to fit different application
| | |
| --- | --- |
| Power supply mode | POE |
| Operating temperature | 20 °C — 60 °C |
| Working humidity | 0-95% . No condensation |
| Master MCU | ARM 32 bit M4 |
| Operating frequency | 2.4GHz |
| Transmitting power | Bluetooth: 8DBM |
| Agreement | Bluetooth 5.0 |
| Receiving sensitivity | BLE: >-104dBm |
| Transmission distance | BLE: 300m |
| Encryption mode | AES encryption is supported |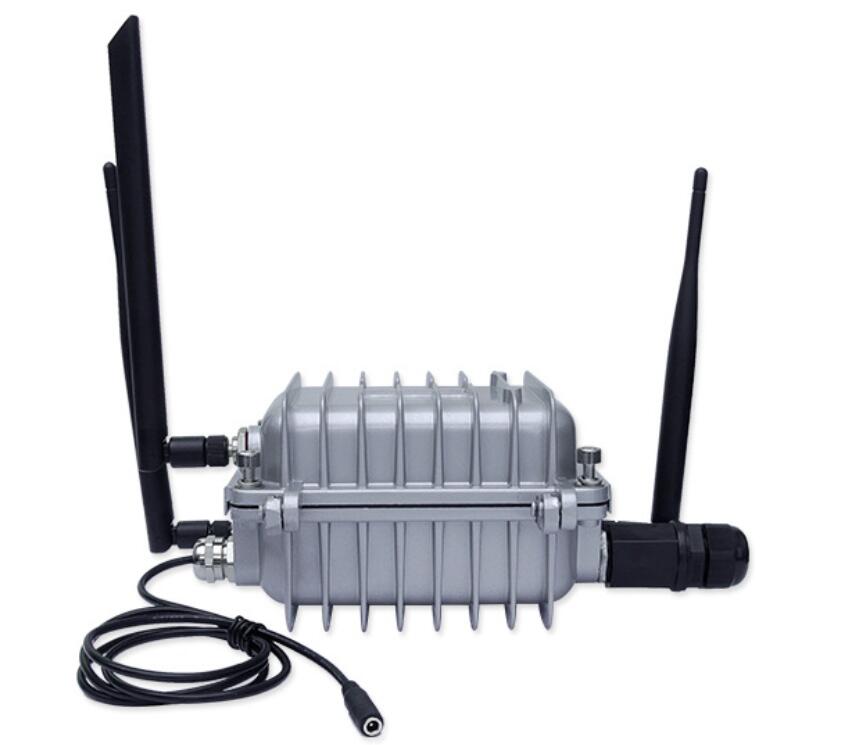 iSmarch Bluetooth Gateway Selling Points:
Long-distance transmission
iSmarch Bluetooth Gateway outdoor open space covers a maximum of 300 meters; indoor space covers 4-6 rooms, depending on application scenarios, reducing the number of BLE gateway, deployment and deployment costs. For Bluetooth 4 terminal equipment has been able to achieve an open field radius of 300 meters transmission distance. If both devices are Bluetooth 5, the Bluetooth router can help them extend the transmission distance to a few kilometers, so the Bluetooth 5 will have a longer transmission distance, iSmarch's Bluetooth gateway and smartwatch are both upgraded to Bluetooth 5, ensuring that users use the latest Bluetooth technology
Our newest bluetooth gateway can avoid the direct wireless interference between Bluetooth and 2.4 ghz WI-FI, further improve the anti-interference ability, improve the stability of Bluetooth connection and reduce the rate of packet loss
High Bandwidth, multiple connections
By optimizing the Bluetooth protocol stack and breaking the limitation of the number of Bluetooth to realize 1-to-many Bluetooth connection, the transmission rate of the connection scenario can be improved effectively
Support Wi-Fi, Ethernet, 4G three types of data back, according to the application scenario free choice of different transmission.
Long working life and various power supply modes
Long Life, up to 1-2 years, and support Poe and Micro USB two power supply
iSmarch only offer high-end Bluetooth gateway, we have developed a PC platform to control the Bluetooth gateway, and an Internet of things controller to provide users with a concise and unified web interface, can manage and control thousands of Bluetooth routers and terminal equipment, greatly simplifying the deployment and management of the Enterprise IoT. Of course, we also support custom development, matching different customer application scenarios, we provide API Bluetooth protocol docking, reduce customer development costs, OEM & ODM is our main focus.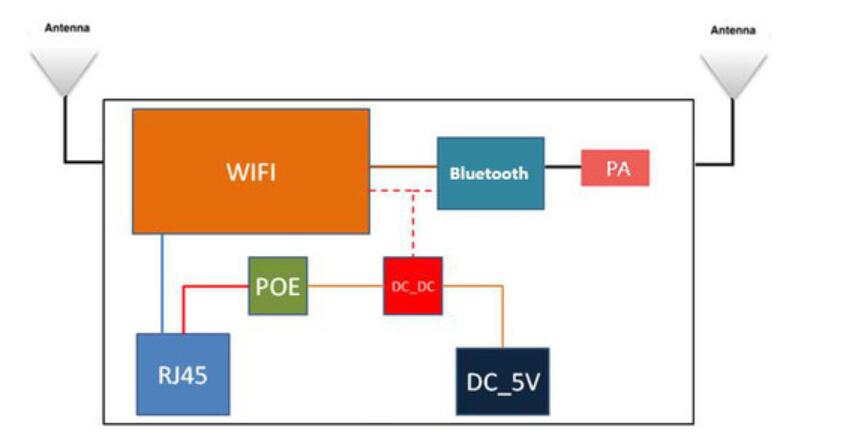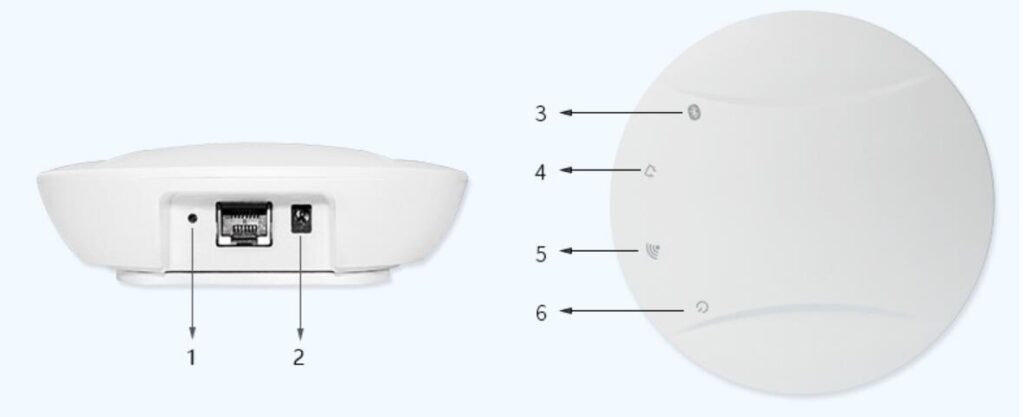 Bluetooth gateway application
Environmental Monitoring:
Bluetooth gateway is widely used in environmental monitoring, for example in agriculture, requires environmental parameters such as humidity and temperature. It can also be used to monitor air quality and better manage the city's air quality and environment, while integrated sensors send the data to the gateway, where users can access and view the data on the IoT platform or dashboard
Asset and personnel management:
Large logistics warehouses and shopping malls often encounter a lot of headaches in personnel and asset management. And the Bluetooth gateway is the perfect solution for this scenario. Small ibeacons can be attached to goods and merchandise, and workers can wear smart wearable beacons such as beacons. iBeacons transmit their location to the Bluetooth gateway in real time. Through this information can quickly analyze the staff's work track and status, but also can quickly locate goods, reduce the time to find goods, improve work efficiency.
Smart factory of the future:
Currently already have some smart factory management solution, but expensive, unreliable, not real-time. But iSmarch Bluetooth gateway complete solution will enable real-time remote monitoring of assets, machines, employees, cost-effective and reliable. Greatly improve productivity, reduce downtime, efficient communication, through the platform to issue work orders, significant cost savings.
Smart care for the elderly:
Health management-according to a survey, 99% of portable smart health care devices use Bluetooth solutions. So Bluetooth gateway can quickly connect all kinds of medical devices based on Bluetooth BLE protocol, expand more usage scenarios for portable medical devices (such as increasing distance, number of scans, number of connections, etc.) ; The multi-medical equipment can be coordinated to complete more complex work. Can be widely used in clinical management, Ward Management, community and home care management
Smart campus:
No Sense of intelligence test situation, effective contact with all teachers and students, sports data monitoring, integrated health and nutrition management, dormitory management, asset management, behavior tracking track management, scientific analysis of students in the school situation, parents and teachers can help students to improve their studies and develop good habits.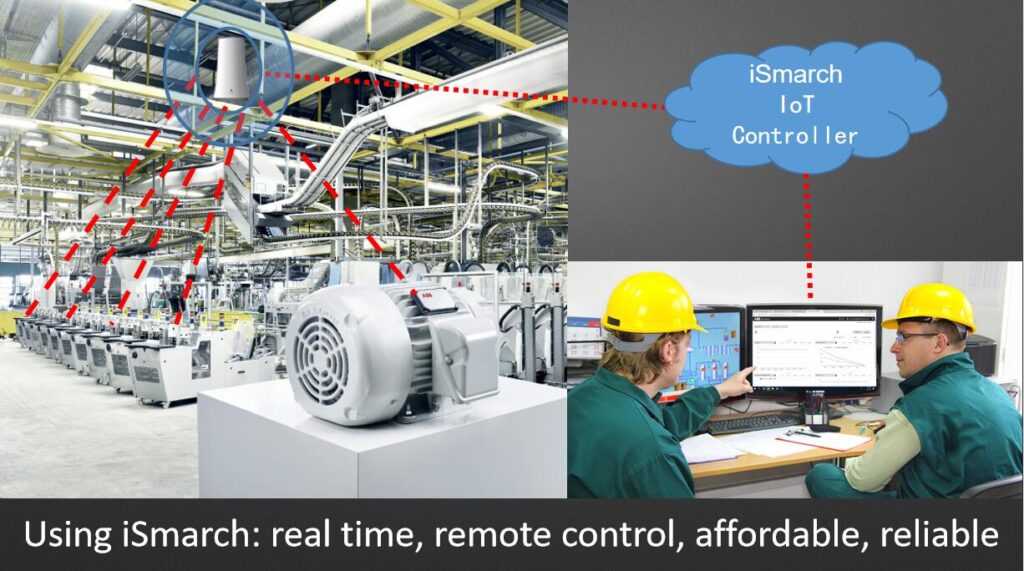 iSmarch's indoor and outdoor Bluetooth gateways are widely used in various industries in conjunction with smart wearable devices, such as shopping malls, airports, supermarkets, places of entertainment, concerts, hospitals, museums, companies, enterprises, administrative units, government departments, factories, logistics, etc. , make asset tracing, access control, advertising, indoor positioning, industrial automation possible, and more and more promotion and popularization.
Bluetooth gateway how it works?
Divided into two parts:
the user side
the platform application side
Users manage their health by wearing smart wearables such as watches and wristbands that integrate heart rate, ECG, blood pressure, body temperature, social distance, stress tests and more, all data can be uploaded to servers and IoT platforms via Bluetooth gateways
In addition, from the end of the IoT platform is also issued working instructions through the Bluetooth gateway to issue and manage staff.
In addition to smart wearables, other sensors are typically installed to sense more data from the application scenario and sent to the cloud via a Bluetooth gateway
So Bluetooth gateway is the core of connecting cloud platform, staff and assets, and efficient, real-time, short-distance signal strong, low-cost solution.