Leading 4G (CAT1) Smartwatch Manufacturer - Tailor-Made For Health Providers, Senior Citizens, Telemedicine Providers
CAT1 4G smartwatches have gained traction in recent years, and as a top-tier manufacturer of these sophisticated devices, we pride ourselves on providing cutting-edge wearable technology that caters to diverse needs. 4G CAT1(Category 1) technology is a cellular network designed specifically for IoT devices, offering numerous advantages over traditional cellular networks, making it an excellent choice for smartwatches.
Discover the Perks: CAT1 4G Smartwatches' Winning Edge
iSmarch is a reputable manufacturer of 4G CAT1 smartwatches, focus on delivering the best possible user experience, with the following benefits: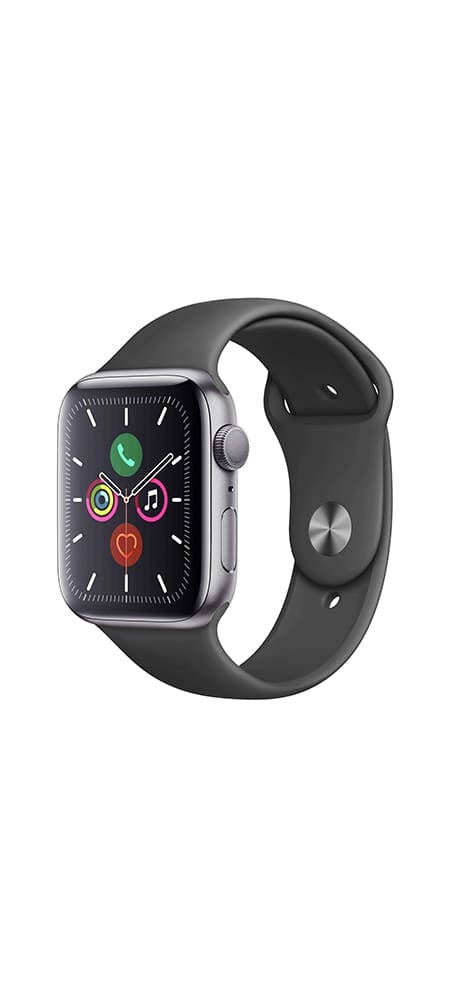 iSmarch is A Top-Source Solution Provider
Em iSmarch, we pride ourselves on delivering customized CAT1 smartwatches, drawing from our extensive experience and unwavering commitment to quality. As the origin of many innovative smartwatch solutions in the market, we ensure reliability and customer satisfaction.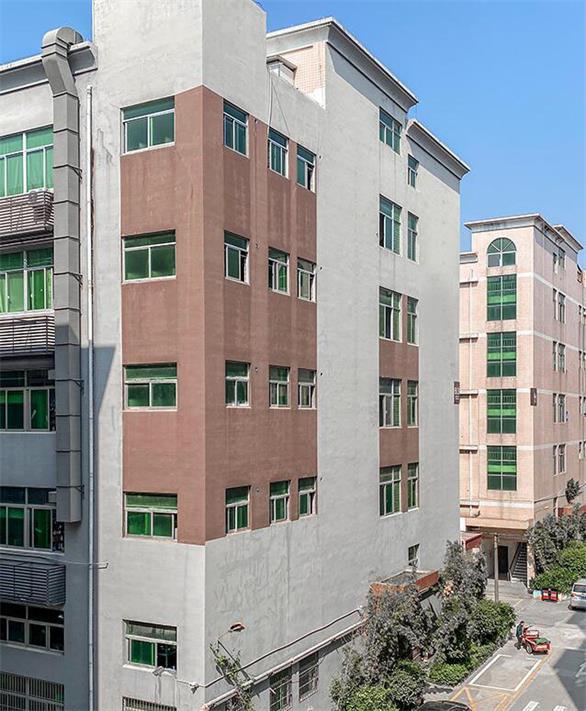 Proven Expertise: Our journey began with smartphone production, which provided the foundation for our expertise in cutting-edge technology. This experience has enabled us to make a significant impact in the smartwatch market.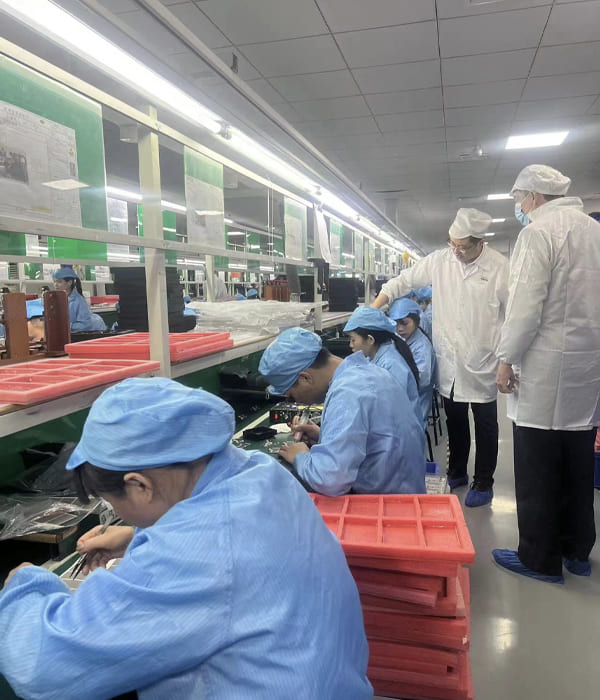 The Birthplace of Innovation: As the origin of many smartwatch features in the market, we have a unique advantage when it comes to creating tailored solutions for businesses. Our innovative approach ensures that our clients receive the best solutions to meet their needs.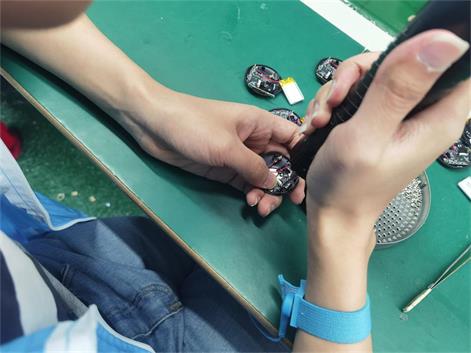 Setting Industry Benchmarks: Utilizing state-of-the-art facilities and cutting-edge technology, we manufacture premium 4G CAT1 smartwatches that not only meet but surpass industry standards. As a trailblazer in the market, we pride ourselves on delivering the highest level of precision and performance, setting the benchmark for smartwatch features and capabilities.
Exciting Features Of 4G Cat1 Smartwatches Await You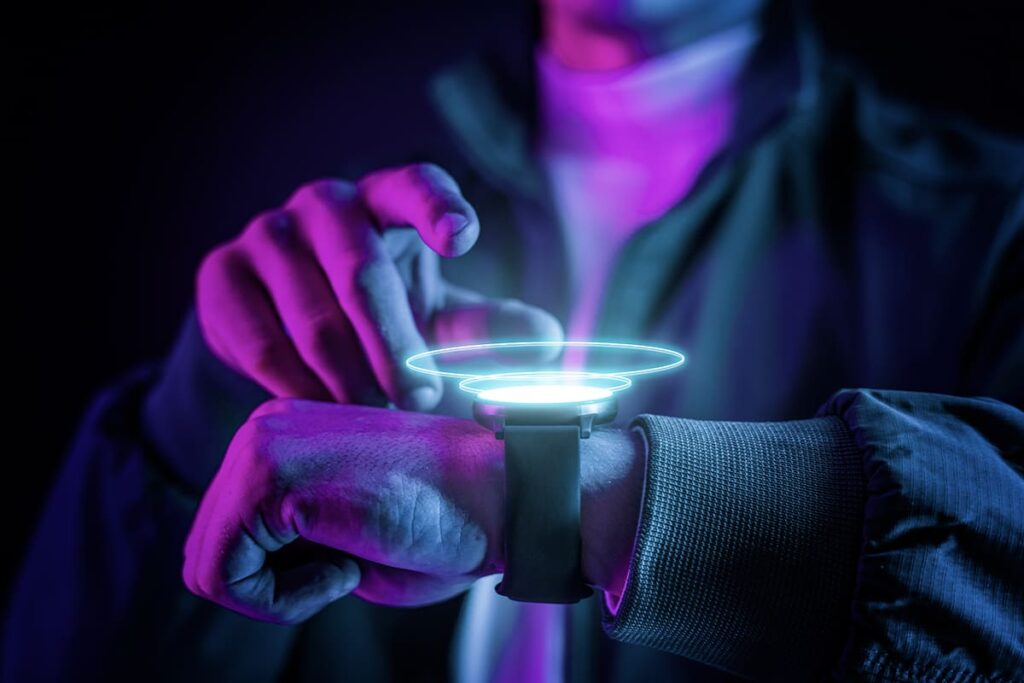 Internet Connectivity and Data Transmission
4G Cat1 smartwatches offer reliable internet connectivity and efficient data transmission, enabling seamless communication with smartphones and other devices. This allows for the smooth exchange of notifications, messages, and updates, providing users with a connected experience throughout their day. Industries that benefit from this feature include healthcare, logistics, and sports, where real-time data exchange is crucial for optimal performance.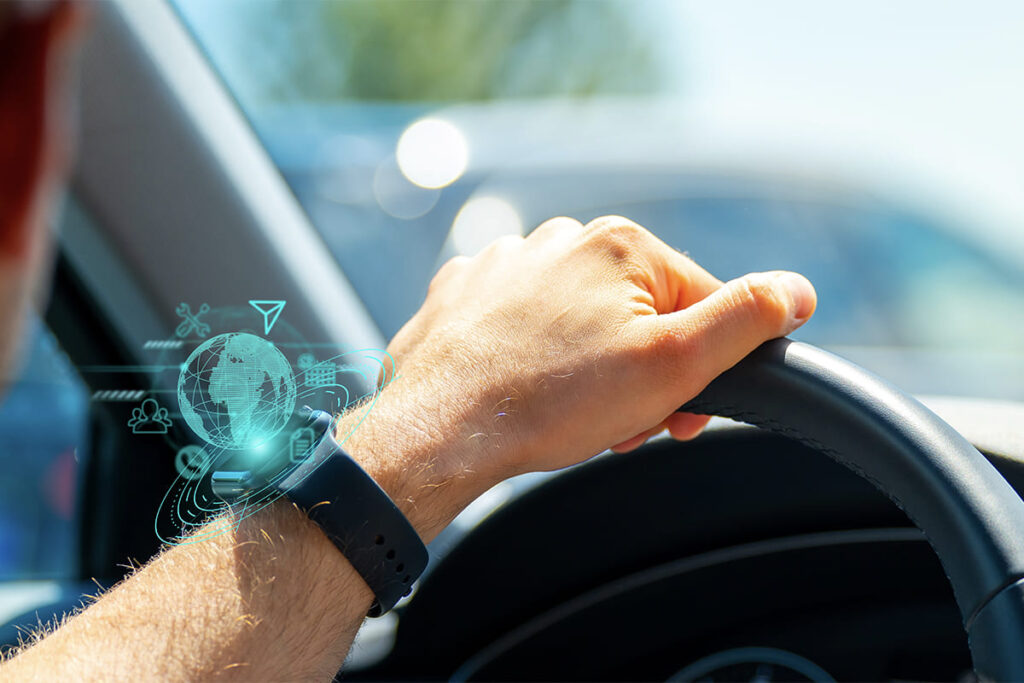 Compatibility with Various Networks
As a top-tier manufacturer of these sophisticated devices, our Cat1 smartwatches are designed to be compatible with various networks, ensuring worldwide support and connectivity. This compatibility allows users to stay connected wherever they go, making our smartwatches a reliable choice for global travelers and professionals alike. This feature is particularly beneficial for international business, travel, and logistics industries.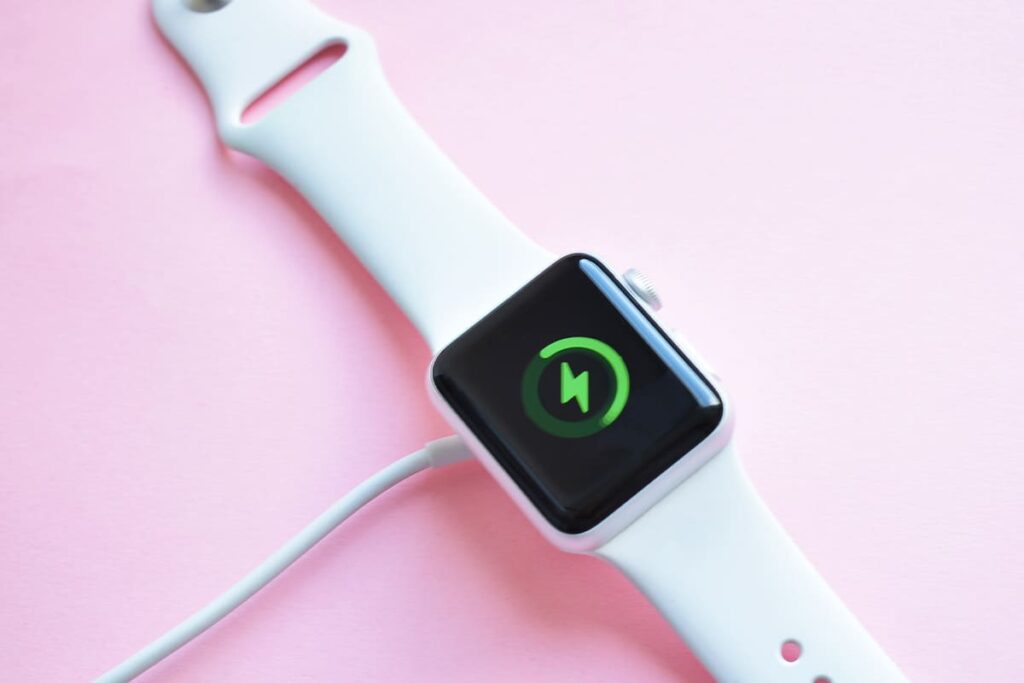 4G Cat1 technology is known for its low power consumption, which translates into longer battery life for smartwatches. Our Cat1 smartwatches are designed with power efficiency in mind, allowing users to stay connected for extended periods without frequently needing to recharge their devices. Industries such as outdoor sports, fieldwork, and remote monitoring can take advantage of the extended battery life provided by Cat1 smartwatches.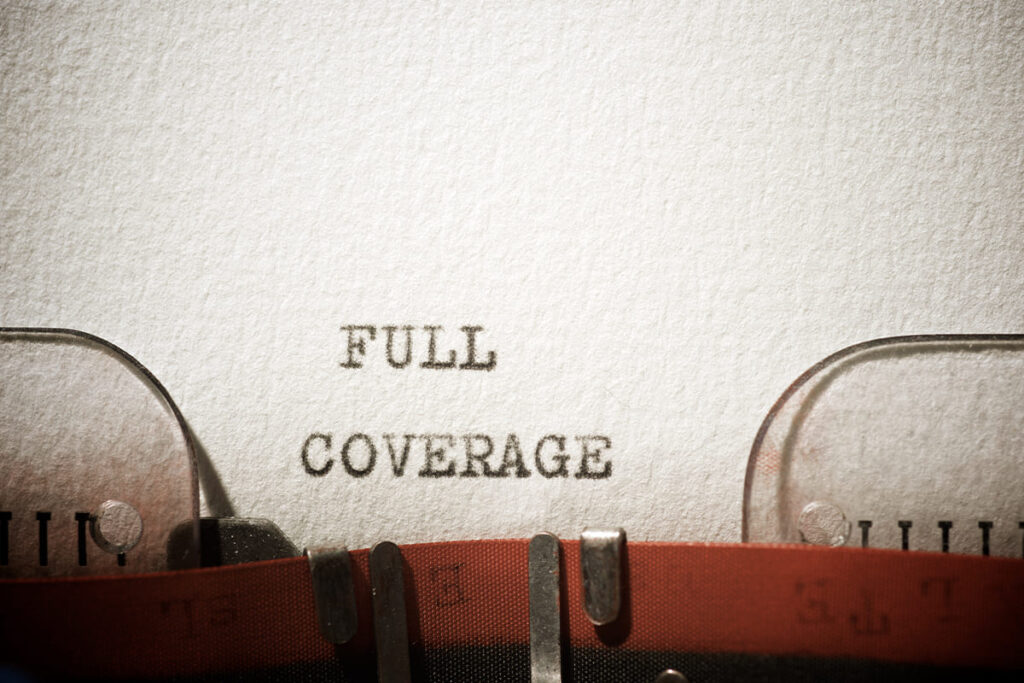 Extended Range and Coverage
One of the key benefits of 4G Cat1 technology is its extended range and coverage, which enables smartwatches to maintain a stable connection even in areas with weak or limited cellular coverage. This feature is especially useful for industries that operate in remote areas, such as agriculture, mining, and environmental monitoring.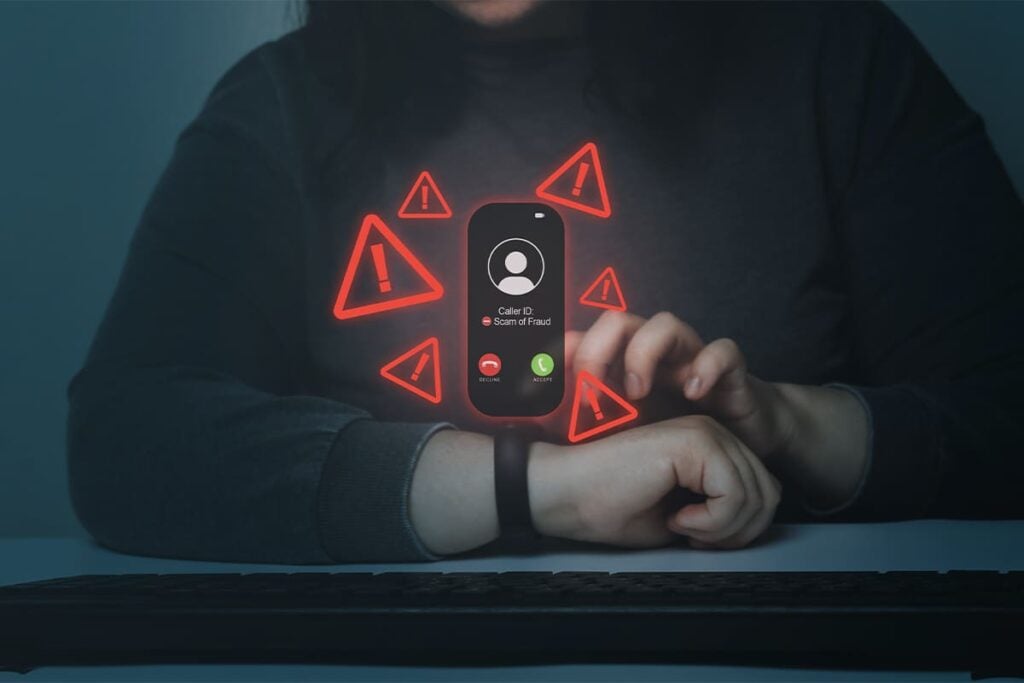 Security is a critical concern for smart devices, and Cat1 smartwatches are no exception. Our smartwatches incorporate advanced security features, including data encryption and secure authentication protocols, to protect sensitive information and user privacy. This focus on security makes Cat1 smartwatches suitable for industries that require robust data protection, such as healthcare, finance, and enterprise solutions.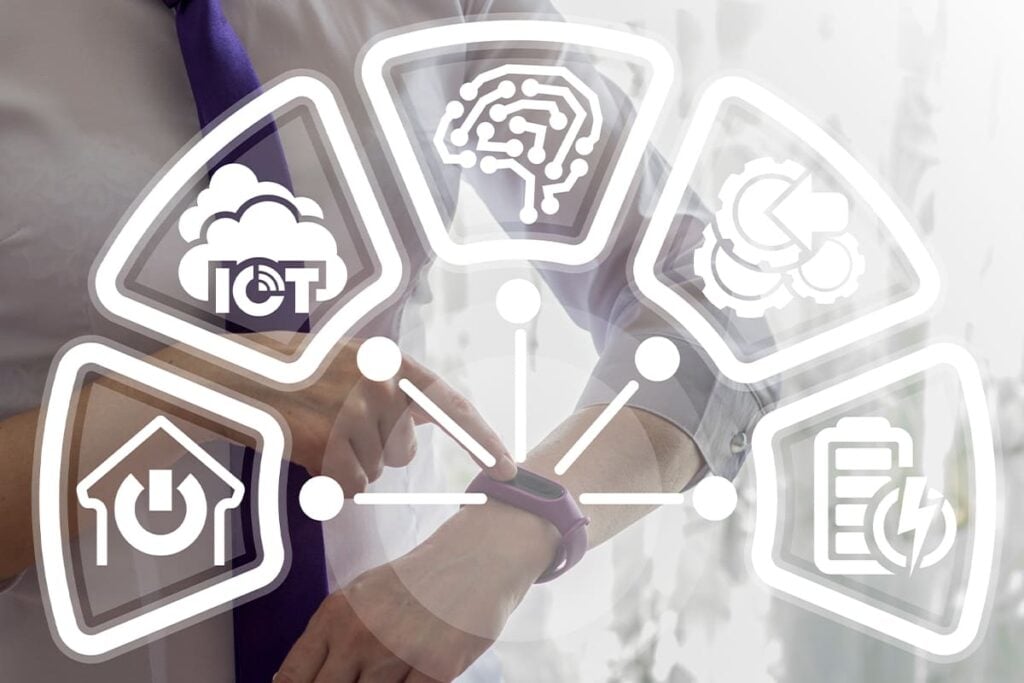 Integration with IoT Ecosystems
4G Cat1 smartwatches are designed to integrate seamlessly with a wide variety of IoT ecosystems, allowing users to connect and interact with other smart devices in their environment. This interoperability enables the development of comprehensive IoT solutions for various industries, including smart homes, smart cities, and industrial automation.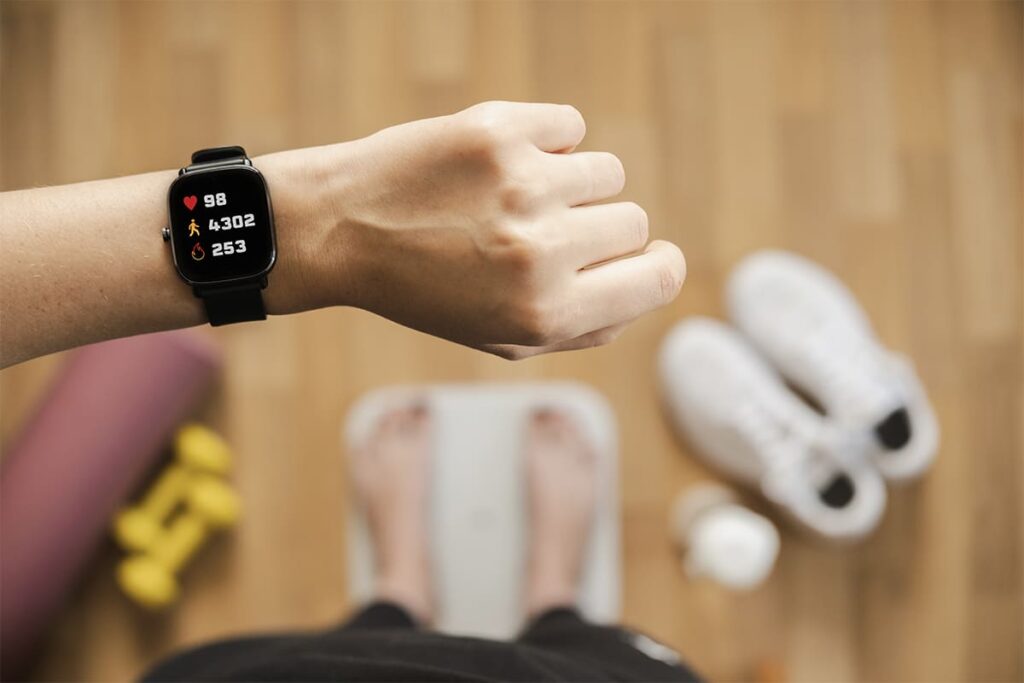 Advanced Health and Fitness Tracking
Many 4G Cat1 smartwatches include advanced health and fitness tracking capabilities, such as heart rate monitoring, sleep tracking, and activity tracking. These features enable users to stay informed about their health and well-being, making our smartwatches an ideal choice for industries focused on health, wellness, and personal fitness.
Popular CAT1 4G Smartwatch Categories
As a CAT1 4G smartwatch manufacturer, we can customize watches based on our customers' needs across various industries. Here's an overview of some popular 4G CAT1 smartwatch categories:
Fitness and Health 4G CAT1 Smartwatches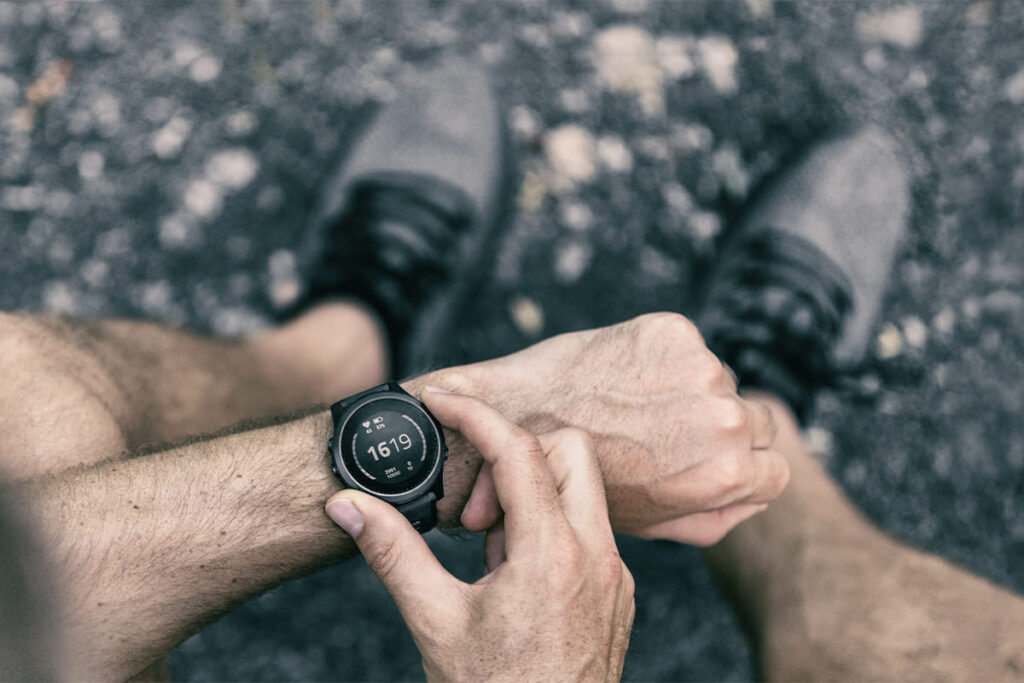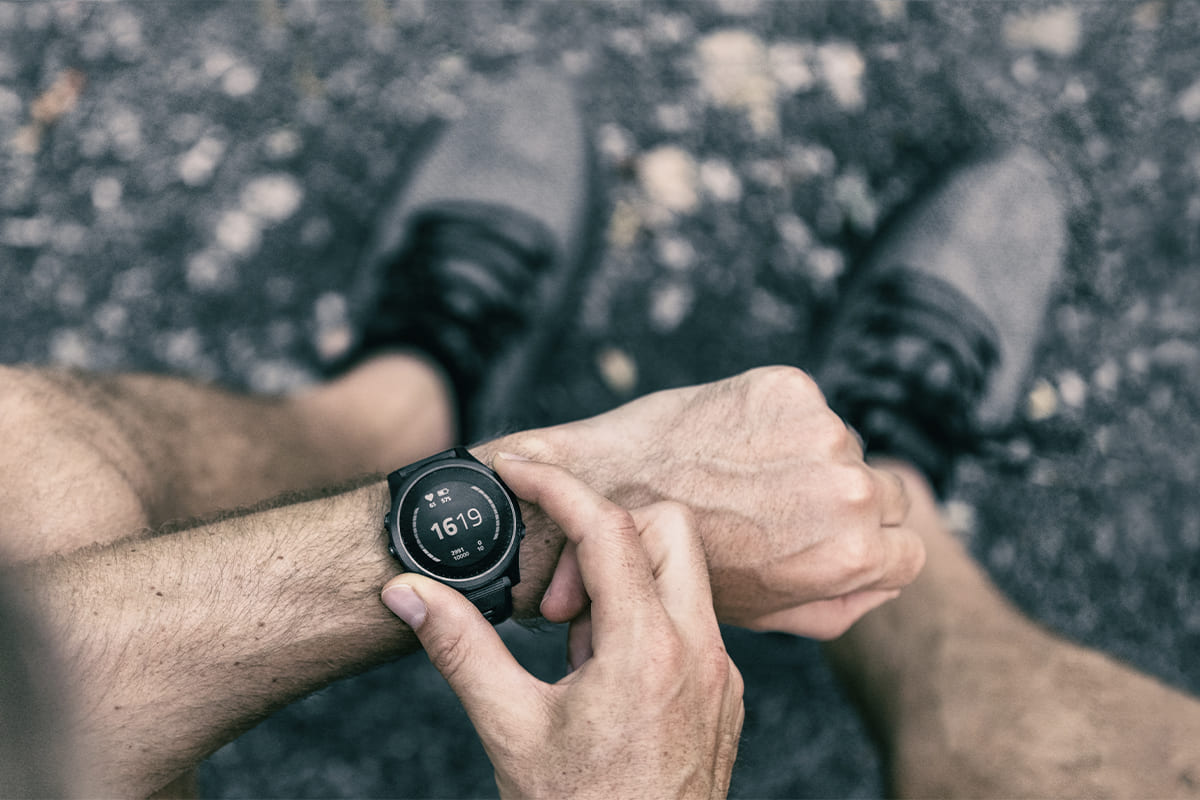 Our Fitness and Health CAT1 Smartwatches, powered by advanced CAT1 technology, can be applied to various scenarios and industries such as gyms, sports centers, corporate wellness programs, and healthcare providers. The integration of CAT1 technology enables faster data transmission, real-time feedback, and remote coaching opportunities. Key features include activity tracking, heart rate monitoring, sleep tracking, ECG, SpO2, and stress monitoring, all integrated with popular fitness and health apps.
With cutting-edge CAT1 technology, our Outdoor and Adventure CAT1 Smartwatches cater to a wide range of activities and sectors, including hiking, mountaineering, sailing, and rescue operations. The integration of CAT1 technology ensures superior connectivity and battery life, enabling users to access real-time weather updates, send SOS signals, and share their location with rescue teams in emergencies. GPS tracking, altimeter, barometer, and compass sensors provide better navigation capabilities, with a rugged design and water resistance making these smartwatches indispensable tools for adventurers and outdoor professionals.
Outdoor and Adventure 4G CAT1 Smartwatches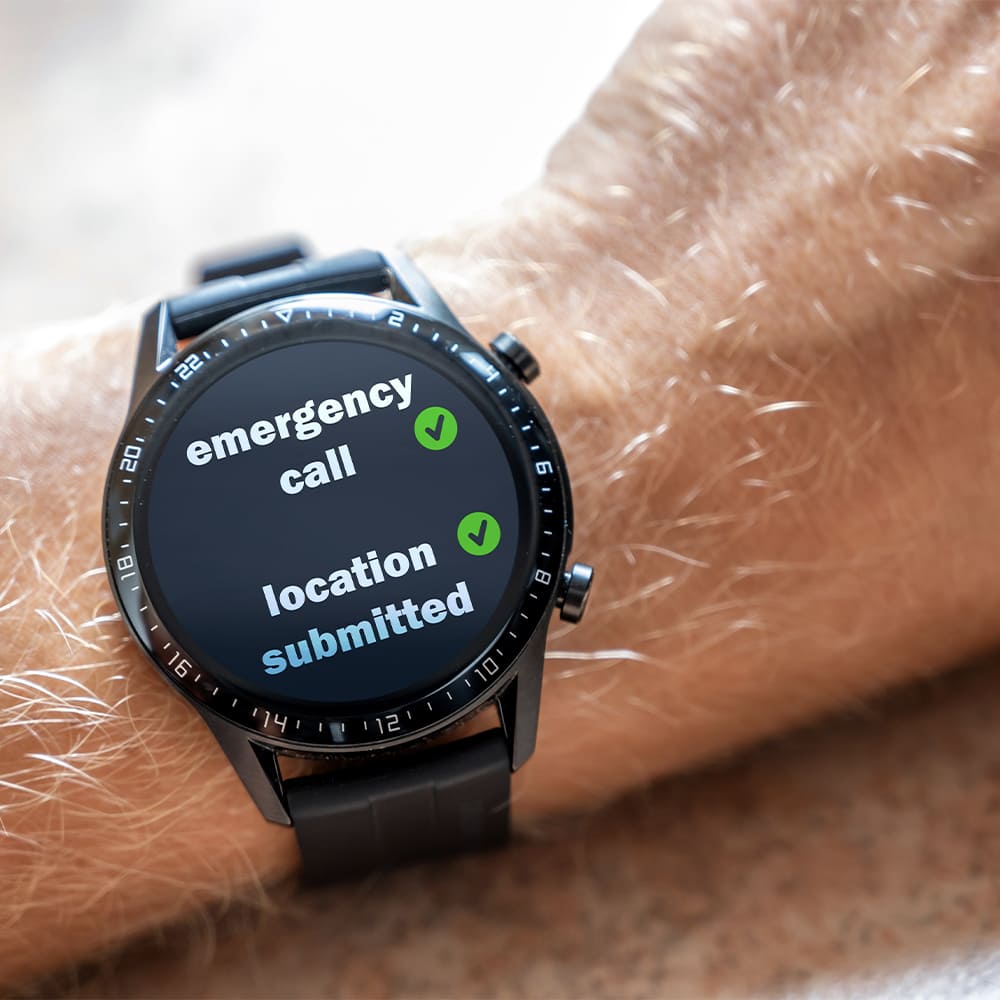 Communication 4G CAT1 Smartwatches
Utilizing state-of-the-art CAT1 technology, our Communication CAT1 Smartwatches can be applied to various industries and situations, such as remote work, customer service, and on-the-go professionals. The combination of CAT1 technology and features such as cellular connectivity, voice calls, text messaging, and integration with popular messaging apps and social media platforms enables seamless communication, increased productivity, and improved collaboration. The built-in microphone and speaker provide hands-free communication, further enhancing team effectiveness.
Employing unparalleled CAT1 technology, our Workplace, and Enterprise CAT1 Smartwatches can be applied to numerous sectors, including manufacturing, logistics, construction, and office settings. The integration of CAT1 technology allows for real-time time and attendance tracking, efficient workflow management, and task assignment, leading to increased productivity and cost savings. Employee safety monitoring features like fall detection and hazard alerts, powered by CAT1 technology, ensure a safer work environment and enable quick response in case of emergencies.
Workplace and Enterprise 4G CAT1 Smartwatches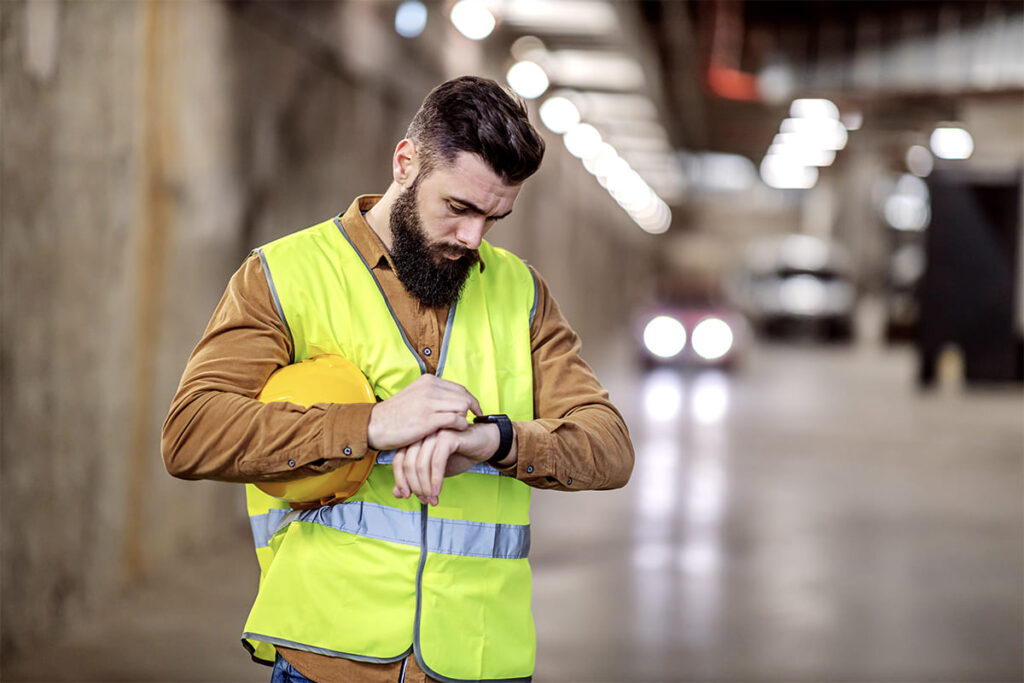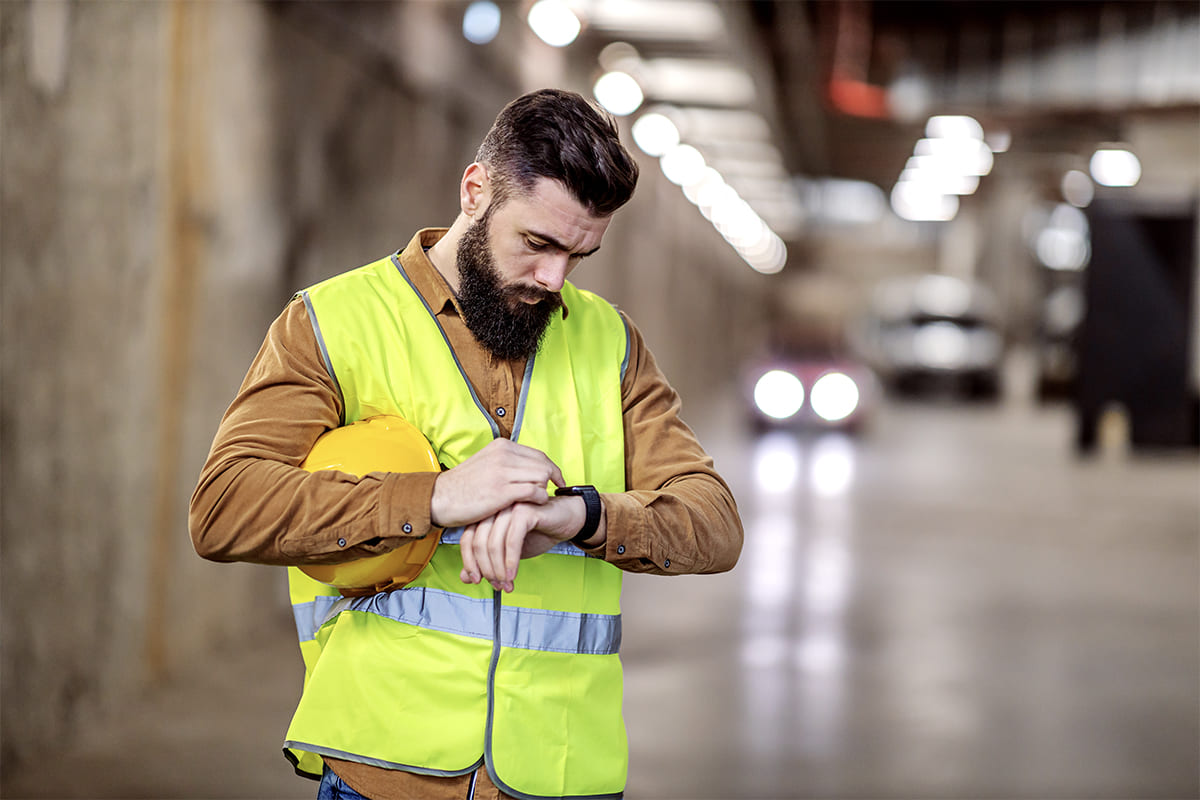 Senior Care and Child Safety 4G CAT1 Smartwatches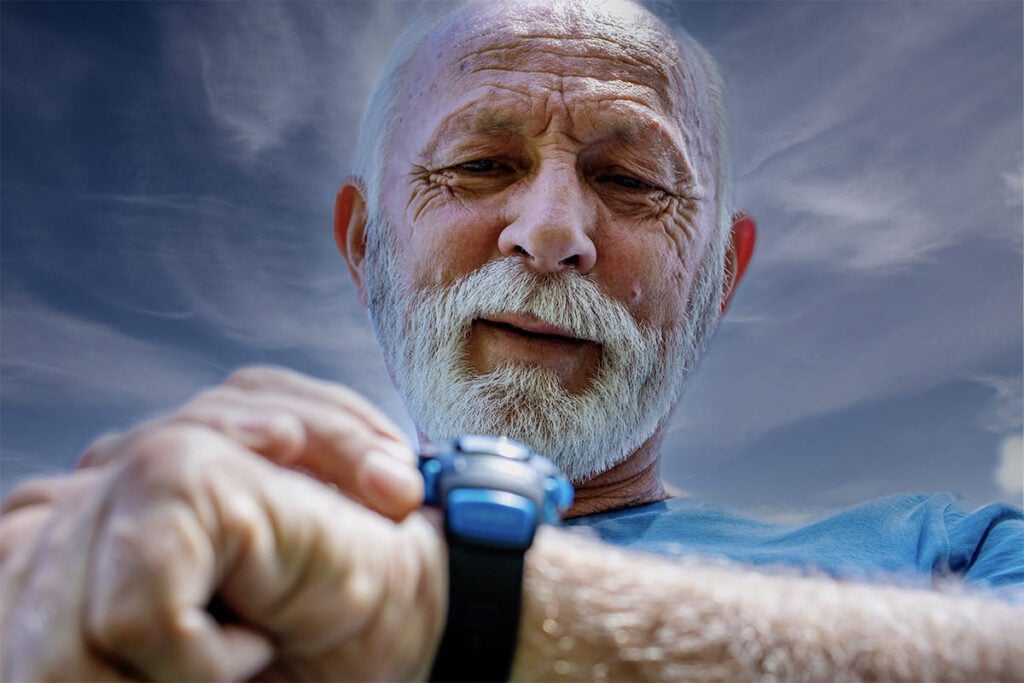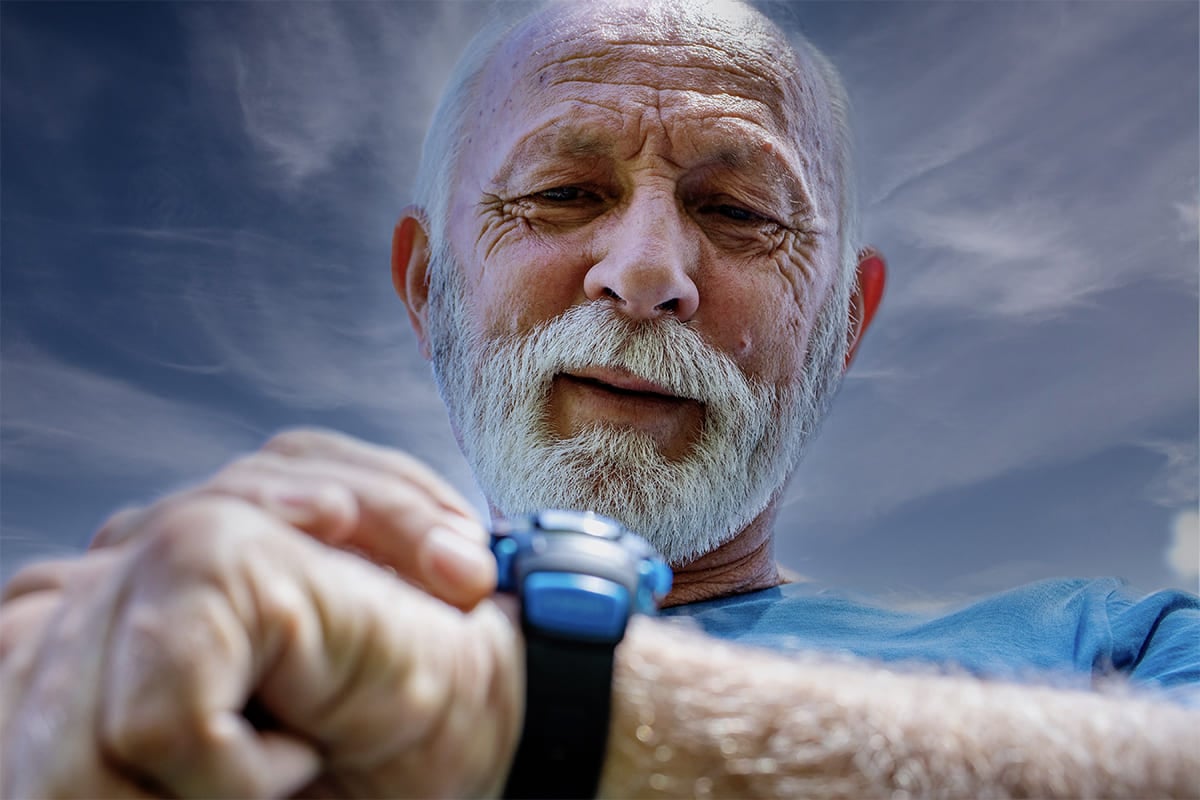 Leveraging superior CAT1 technology, our Senior Care and Child Safety CAT1 Smartwatches cater to the specific needs of elderly care facilities, child care centers, and schools. These smartwatches provide fast and reliable communication, GPS tracking, geofencing, SOS buttons for emergencies, and fall detection with notifications, ensuring the safety of seniors and children. This allows for real-time monitoring and rapid response in case of accidents or emergencies, contributing to a safer living and learning environment.
Our Fashion and Lifestyle CAT1 Smartwatches, equipped with advanced CAT1 technology, offer enhanced connectivity, extended battery life, and a fashionable, functional accessory. These smartwatches can be applied in various scenarios, such as event management, personal organization, and daily life, thanks to their integration with popular lifestyle apps like calendars and reminders. With stylish designs, customizable watch faces, and interchangeable bands and accessories, your users can express their personal style while staying organized and connected.
Fashion and Lifestyle 4G CAT1 Smartwatches
Payment and Identification 4G CAT1 Smartwatches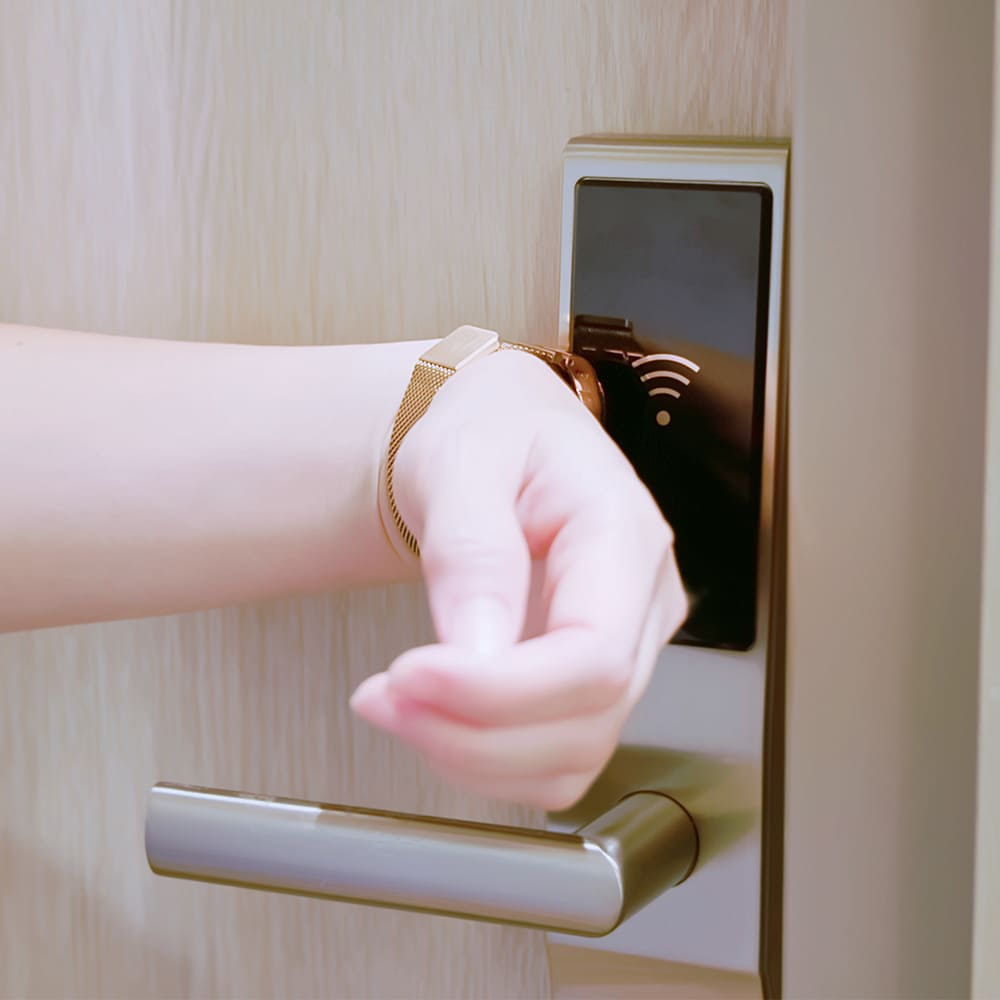 Our Payment and Identification CAT1 Smartwatches, featuring cutting-edge CAT1 technology, can be applied to various sectors, including retail, hospitality, transportation, and access control. The integration of NFC technology, digital wallets, and identification features, such as digital ID cards and access control, enables fast, secure, and reliable contactless payments and identification solutions. These smartwatches cater to the needs of businesses and consumers alike, streamlining transactions, improving security, and enhancing the overall user experience. By leveraging our advanced CAT1 technology, we empower our customers with seamless payment and identification solutions for a wide range of industries and scenarios.
With our innovative 4G CAT1 technology integrated into these versatile smartwatch categories. We are honored to offer extensive and customized solutions and address the distinct requirements of a wide variety of clients and sectors.
Our 4G Smartwatches For Health Providers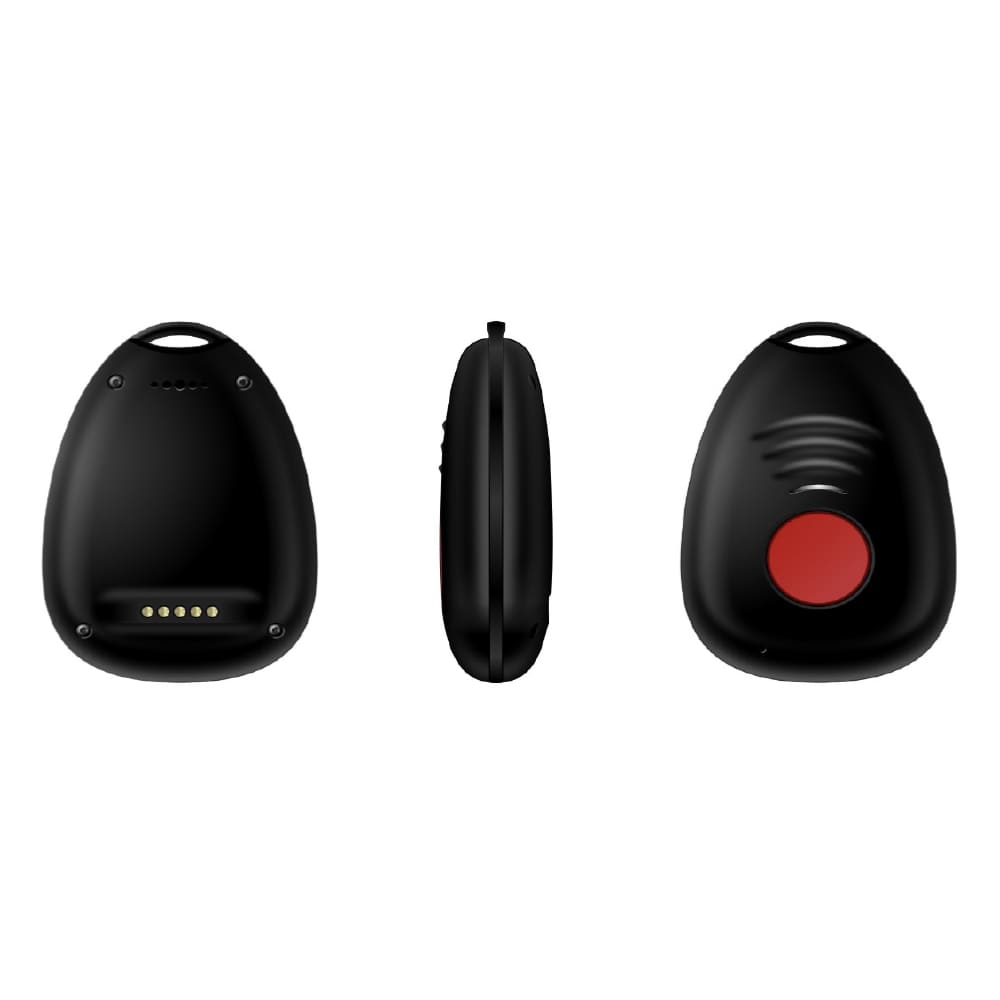 The iSL03 4G GPS Tracker, a leading product in our portfolio, is a versatile device that offers superior tracking, connectivity, and safety solutions. With comprehensive 4G network support, this device guarantees dependable connectivity, serving as a reliable partner, no matter where you are globally.
A distinguishing feature of this device is its single-button SOS alert system. This feature can be activated with a simple press in emergencies, providing a vital communication link in potentially life-threatening situations. It can play an essential role for diverse user groups, including seniors living alone, children commuting to school, outdoor enthusiasts, and workers in hazardous environments.
Equipped with a durable 1000mAh battery, the iSL03 GPS Tracker ensures long-lasting performance, minimizing the need for frequent recharging and maintaining continuous safety monitoring. Its IP67 waterproof rating enhances its durability, making it a suitable choice for those leading dynamic lifestyles or for asset tracking in outdoor settings.
The iSL03 4G GPS Tracker is a multifunctional, trustworthy device with a focus on safety. It's an excellent choice for personal protection, child safety, senior care, and asset monitoring.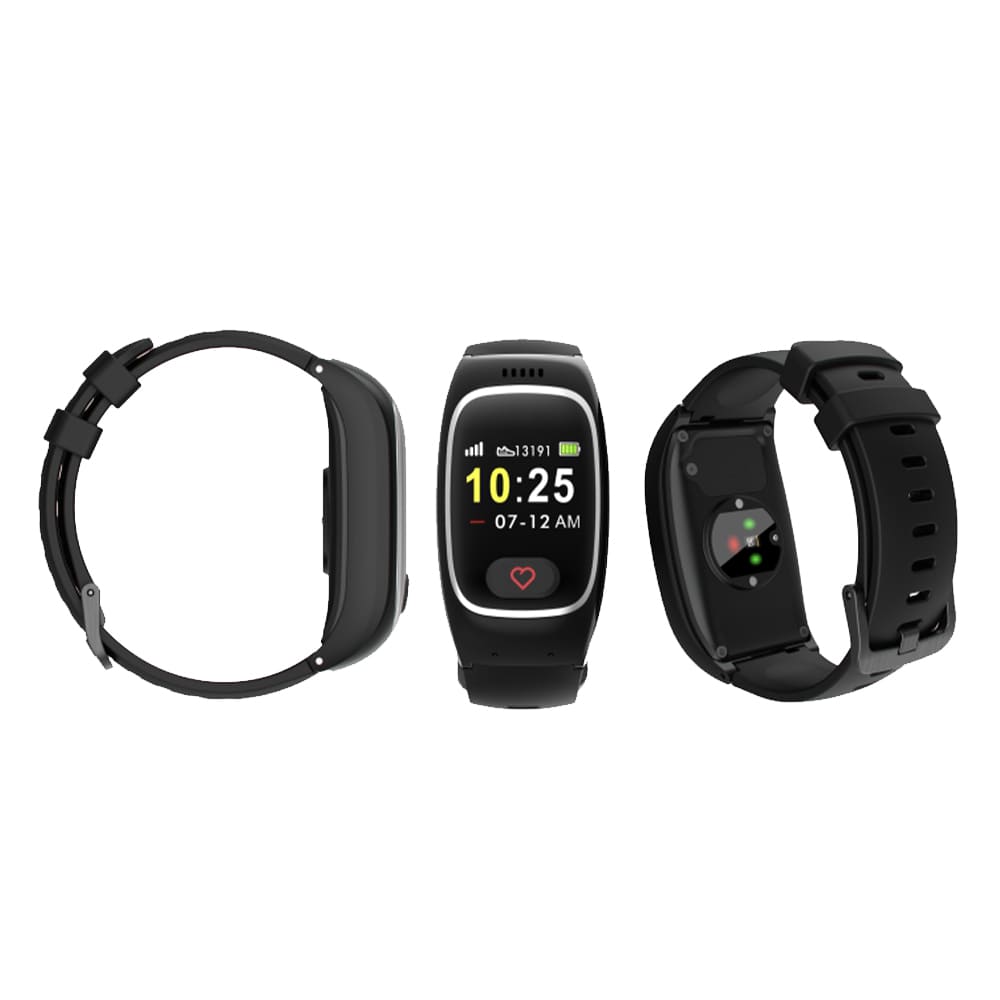 Our iSL16 4G Senior Care Tracking Watch is an innovative tool, specifically designed to enhance the safety, health, and communication needs of elderly individuals. With seamless international connectivity, this device supports networks across numerous countries, facilitating easy communication via 4G calls and voice chat with loved ones. An SOS alarm, easily activated by a button press, offers immediate assistance during emergencies.
Beyond its safety functions, this watch serves as an all-encompassing health management instrument. It provides accurate monitoring of heart rate and blood pressure, and combines these with health reports to deliver detailed insights into the wearer's health status. Our tracker's distinctive feature is its precise location tracking, which utilizes GPS, AGPS, LBS, and WiFi, assuring the safety of your loved ones at all times.
One of its standout features is its impressive 7-day standby time, reducing the need for regular charging, a feature that seniors greatly appreciate. This watch is more than just a tracking device – it's a companion, a protector, and a means of communication. It is an ideal choice for elderly individuals living independently, remote caregivers, and healthcare organizations in need of a reliable health monitoring system. With our 4G Senior Care Tracking Watch, the care and supervision of seniors become more manageable, secure, and interconnected.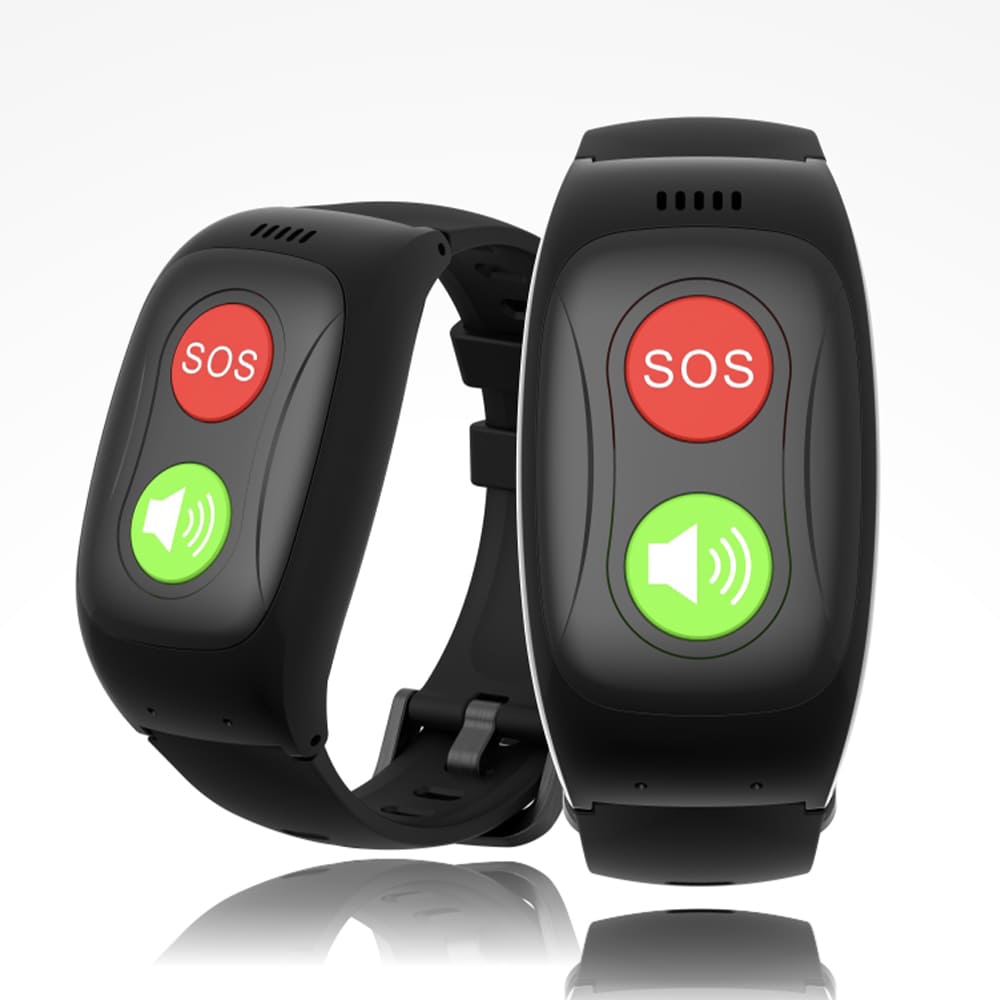 Our iSL17 4G Health Position Smart Bracelet represents a perfect fusion of healthcare and technology. It boasts a user-friendly interface, nestled within a lightweight design, that enables round-the-clock health tracking. It captures key health metrics such as heart rate, blood pressure, body temperature, and blood oxygen levels, all of which can be easily accessed and managed via an intuitive app, simplifying your health management routine.
The standout feature of this smart bracelet is its emphasis on safety. It's equipped with a one-touch SOS alert button that sends instant notifications to pre-set contacts during emergencies. Plus, it emits abnormal alarms when it identifies significant health parameter deviations, serving as a proactive alert system for potential health concerns.
Featuring a large speaker, it provides clear voice announcements, a particularly beneficial feature for those with visual impairments. Our smart bracelet excels in its advanced positioning system, which utilizes GPS, LBS, Wifi, and G-Sensor technology, ensuring precise location tracking.
The bracelet's impressive 7-day standby time enhances convenience by minimizing the frequency of charging. Whether it's for personal health monitoring, senior care, or healthcare facility use, our 4G Health Position Smart Bracelet is adaptable to a wide range of scenarios.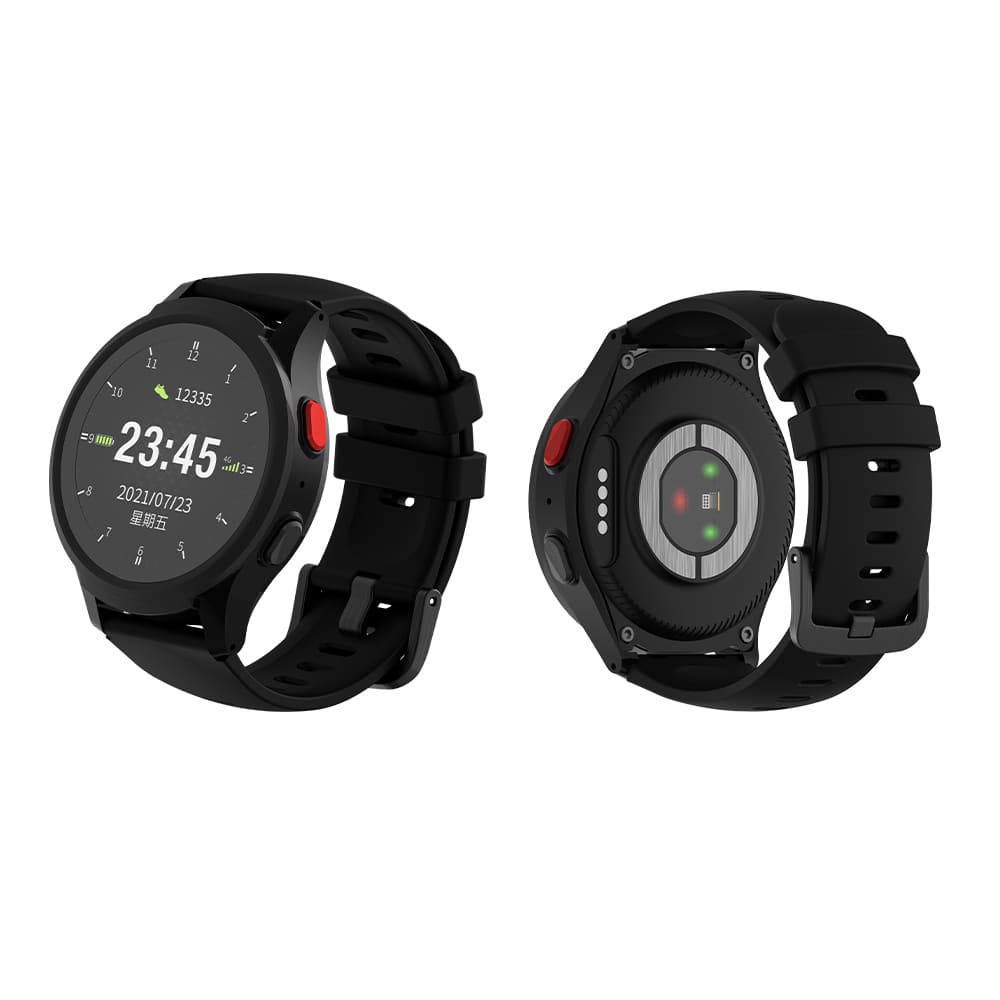 The iSmarch L8 4G GPS Watch is a versatile health and safety solution, designed to cater to various needs. Its GPS and WiFi features ensure precise real-time location tracking, providing both wearers and their loved ones with enhanced peace of mind.
One standout aspect of the L8 4G GPS Watch is its advanced health monitoring system. It incorporates a high-precision thermal conductivity temperature sensor for accurate body temperature readings, and next-generation biosensor technology that enables real-time heart rate and blood pressure monitoring. Furthermore, it includes an American medical-grade oxygen saturation chipset for independent blood oxygen level monitoring, offering a holistic approach to health tracking.
Moreover, the watch offers sleep pattern tracking, providing vital insights for enhancing sleep quality and overall health. It also features a GEO-fence function that allows you to designate safe zones and receive alerts if those boundaries are crossed.
The L8 4G GPS Watch proves particularly useful in post-surgery scenarios where remote vital sign and location tracking are essential for patient safety and recovery. In the context of elderly care, especially in advanced care facilities, the watch offers reassurance by enabling caregivers to monitor the health and location of their charges.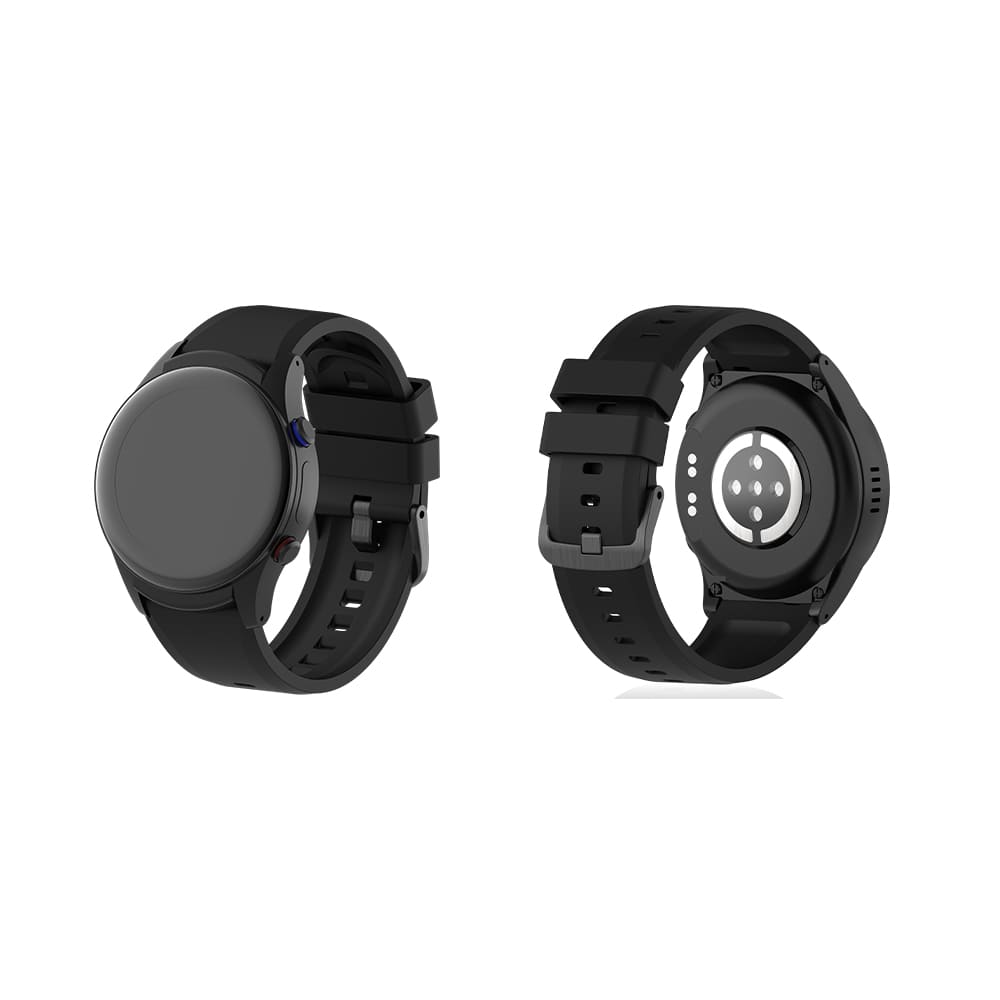 Our iSL08 4G GPS Watch, a notable product in our catalog, is a comprehensive personal health and safety device that seamlessly blends real-time tracking, health monitoring, and emergency alert functions. With support for 2G, 3G, and 4G networks, this smartwatch offers reliable connectivity across a multitude of countries worldwide.
This GPS watch elevates health tracking, meticulously capturing key health parameters such as blood oxygen levels, body temperature, heart rate, and blood pressure. It empowers users with an in-depth, real-time view of their health status.
During emergencies, the watch's SOS alarm feature emerges as a vital safety tool, creating a direct communication channel for prompt assistance. The precision of the watch's location tracking, backed by its sophisticated GPS, WiFi, LBS, G-Sensor, and AGPS technologies, assures accurate location data in critical situations.
Further, the Geo Fence feature allows users to establish virtual safe zones, providing peace of mind by sending alerts when these zones are crossed. This feature is particularly useful for monitoring children, elderly individuals, or company assets.
Our iSL08 4G GPS Watch is a versatile solution, providing significant advantages across diverse contexts. Whether for personal health monitoring, senior safety, child tracking, post-surgical monitoring, or asset management, the iSL08 GPS Watch is an invaluable asset for enhancing safety, wellness, and efficiency.
Unlock Your Vision: End-to-End CAT1 4G Smartwatch
To ensure a customized smartwatch solution that caters to the unique requirements of each project, we follow a step-by-step approach:
Collaborative consultation
Engage with clients to thoroughly understand their objectives, target audience, and project specifications.
Industry and user analysis
Examine industry-specific trends and user preferences to identify key features and customization opportunities.
Provide expert guidance and support to help you make informed decisions about your smartwatch customization.
Personalizing Hardware For Your Smartwatch
Our CAT1 smartwatches offer a wide range of hardware customization options, including:
Our smartwatches can be customized to track a wide range of health and fitness metrics, including heart rate, blood pressure, and activity levels.
Choose from multiple connectivity options like Bluetooth, Wi-Fi, and NFC to enhance device capabilities and user experience.
Battery and charging solutions
Optimize battery capacity and charging options to meet the specific needs of your target audience.
Select from a variety of display types, including OLED, LCD, and E-Ink, to provide the ideal visual experience.
Customize vibration patterns and intensity levels to deliver personalized user notifications.
Configure internal storage capacity to accommodate user needs for data storage and app installation.
Provide an extensive selection of customizable watch faces to suit different tastes and preferences.
Select from a variety of materials, such as stainless steel, aluminum, or ceramic, to match your desired aesthetics.
Customize watch colors and finishes to create a distinctive look that aligns with your brand identity.
Incorporate logos, custom packaging, and other branding elements to enhance recognition and appeal.
Offer a range of customizable watch bands in different materials, colors, and styles, allowing users to personalize their smartwatch further.
Provide an extensive selection of customizable watch faces to suit different tastes and preferences.
Custom firmware and software
Develop tailored firmware and software solutions to improve device performance, security, and user experience, while accommodating specific client requirements and preferences.
Seamlessly integrate your smartwatch with third-party apps, services, and platforms for added functionality. We work closely with clients to understand their software ecosystem and ensure smooth integration with their existing applications.
Customization of existing apps
Based on client requirements, we can modify, add, or remove features from existing apps to provide a more tailored user experience. This allows us to create a smartwatch that aligns with the unique needs and expectations of the end-users.
Create user-friendly, industry-specific applications to meet the unique demands of your target market. We work together with clients to identify key use cases and develop custom solutions that drive user engagement and satisfaction.
Quality Assurance and Testing
To ensure high-quality performance and compliance, we implement a comprehensive testing process that includes the following steps:
Conduct stress tests to assess the smartwatch's performance under extreme conditions, such as high and low temperatures, humidity, and physical strain.
Perform usability tests to evaluate the user experience, ensuring the smartwatch is intuitive and user-friendly, with accessible features and functions.
Conduct compatibility tests to guarantee seamless integration with various smartphone models, operating systems, and third-party apps.
Assess the smartwatch's battery performance under different usage scenarios, ensuring optimal battery life and power management.
Verify the smartwatch's water resistance capabilities, ensuring it can withstand exposure to moisture and water-based activities as per the device's specifications.
Perform drop and impact tests to evaluate the smartwatch's durability and resistance to physical damage.
Conduct accelerated aging tests to simulate long-term usage and ensure the smartwatch maintains its performance, reliability, and overall quality over time.
Adherence to industry standards
Obtain necessary certifications and ensure compliance with relevant industry standards, regulations, and guidelines.
Manufacturing and Production
Our detailed manufacturing and production process includes:
Procure high-quality components from trusted suppliers to guarantee the performance and durability of our smartwatches.
Assemble hardware components in a state-of-the-art manufacturing facility equipped with advanced tools and machinery.
Inspect each smartwatch during the assembly process to ensure adherence to strict quality standards.
Install customized firmware and software solutions onto each smartwatch to deliver a seamless user experience.
Perform comprehensive tests on completed smartwatches to ensure optimal performance, functionality, and aesthetics.
Package the smartwatches with custom branding and materials, ensuring a polished presentation and safe transportation.
Ongoing Support and Collaboration
To ensure a smooth experience and maintain a strong partnership with our clients, we provide comprehensive ongoing support and collaboration services, which include:
Dedicated account management
Assign a dedicated account manager to serve as a primary point of contact, providing personalized assistance and addressing any concerns or questions throughout the customization process.
Offer a skilled technical support team to help troubleshoot issues, provide software updates, and assist with any challenges related to customized smartwatches.
Conduct periodic check-ins and provide progress reports to keep clients informed about the status of their customization project, ensuring transparency and open communication.
Continue to provide support and assistance even after the smartwatches have been delivered, addressing any issues that may arise during real-world usage.
Future product iterations and updates
Collaborate with clients on future product updates, improvements, and iterations, incorporating feedback and staying up-to-date with the latest industry trends and technological advancements.
Maintain an ongoing relationship with clients, working together on additional projects and providing support for all their smartwatch customization needs.
By offering these comprehensive support and collaboration services, we ensure our clients receive a seamless and satisfying experience from the initial consultation to the long-term usage of their customized CAT1 smartwatches.
Transforming Industries with Custom 4G CAT1 Smartwatches and Sensor Applications
In today's fast-paced, technologically driven world, the demand for smartwatches that cater to diverse needs and preferences has never been higher. Our CAT1 smartwatches provide a powerful, customizable solution for various industries and applications.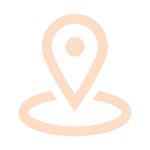 GPS: Hiking and Outdoor Enthusiasts
A CAT1 smartwatch with GPS integration provides accurate location tracking and navigation capabilities for hikers, outdoor enthusiasts, and adventure seekers. This enables safer outdoor exploration, route planning, and real-time tracking of progress in challenging terrains.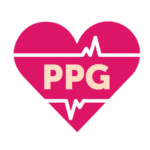 PPG: Health Monitoring and Fitness Tracking
By integrating PPG sensors, a CAT1 smartwatch can monitor heart rate and blood oxygen levels, providing valuable health data for athletes, fitness enthusiasts, and individuals with chronic health conditions. This helps in optimizing workouts, monitoring recovery, and providing early warnings for potential health risks.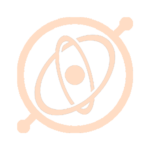 Accelerometer and Gyroscope
Integrating a gyroscope in a CAT1 smartwatch can enable accurate motion tracking for sports performance analysis, helping athletes improve their technique and form. This can lead to enhanced performance, reduced risk of injury, and better overall results.A CAT1 smartwatch with an accelerometer can detect falls, making it valuable for elderly care and child safety applications. It can also recognize different activities, such as walking, running, or cycling, allowing users to track their daily movement and set personalized fitness goals.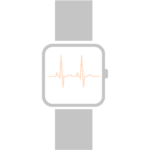 ECG : Cardiac Health Monitoring
A CAT1 smartwatch with ECG functionality can help monitor the user's cardiac health, providing valuable insights for people with heart conditions or those at risk. This can lead to early detection of potential issues, improved treatment plans, and overall better health management.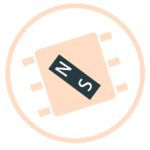 Earth Magnetism (Magnetometer): Navigation and Geolocation
In industries like construction, surveying, or geological exploration, a CAT1 smartwatch with a magnetometer can provide accurate compass readings and assist in navigation. This helps professionals in these fields work more efficiently and make better-informed decisions.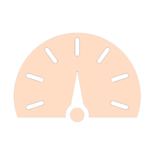 Barometer: Weather Forecasting and Outdoor Activities
By incorporating a barometer into a CAT1 smartwatch, users can access real-time weather data, making it beneficial for outdoor enthusiasts, sailors, or pilots. This allows for better planning of activities, increased safety, and a more enjoyable experience in various weather conditions.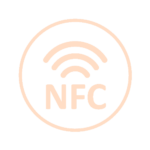 NFC: Contactless Payments and Access Control
A CAT1 smartwatch with NFC capabilities can be used for contactless payments and secure access control in various settings, such as public transportation, offices, and events. This enhances user convenience, security, and efficiency in daily life and professional environments.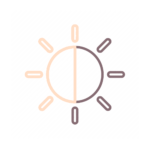 Altimeter: Mountain Climbing and Skydiving
A CAT1 smartwatch with an integrated altimeter can provide altitude information for mountain climbers, skydivers, or pilots, assisting them in monitoring their elevation and ensuring their safety. This essential data can help adventurers make informed decisions, reduce risks, and enhance their overall experience in high-altitude environments.
By integrating advanced sensors and providing tailored design, hardware, and software options, we enable you to enjoy the benefits of a truly personalized smartwatch experience.
Boosting Industries with Versatile 4G CAT1 Smartwatch Connectivity
As the world becomes more interconnected, versatile connectivity options are essential for modern smartwatches. Our CAT1 smartwatches are equipped with various connectivity options, enabling a seamless experience across different industries and improving the overall user experience.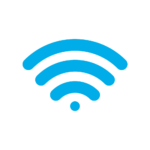 Wi-Fi
Wi-Fi connectivity in CAT1 smartwatches enables users to connect to the internet through local wireless networks when available. This high-speed data transfer capability is ideal for software updates, app downloads, and syncing with cloud services. Wi-Fi connectivity also allows for streaming music, downloading fitness apps, and syncing data with smartphones and other devices. Industries that benefit from Wi-Fi connectivity include retail, hospitality, and healthcare, where access to real-time information and cloud services is crucial.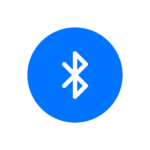 Bluetooth
Bluetooth in CAT1 smartwatches allows for short-range wireless connections with compatible devices such as smartphones, headphones, and other wearables. With low power consumption, secure connections, and the ability to transmit both data and audio, Bluetooth connectivity is perfect for syncing notifications, controlling music playback, and connecting to wireless headphones for hands-free calls and audio streaming. Industries such as sports, fitness, and entertainment can take advantage of Bluetooth connectivity for seamless device pairing and enhanced user experience.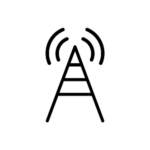 Zigbee
Zigbee, a wireless communication protocol designed for low-power devices, can be integrated into CAT1 smartwatches. With low power consumption, robust communication, and mesh networking capabilities, Zigbee enables devices to form a network covering a large area. This connectivity option is ideal for applications such as smart home automation, industrial monitoring and control, and healthcare devices.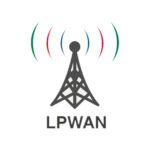 LoRa (Long Range)
LoRa, a low-power, long-range wireless communication protocol designed for IoT devices, can also be integrated into CAT1 smartwatches for specific use cases. LoRa offers low power consumption, long-range communication (up to 10 km in rural areas), and the ability to penetrate physical barriers such as walls and buildings. This connectivity option is useful for applications such as agriculture (soil moisture monitoring), logistics (asset tracking), and environmental monitoring (air quality, temperature, and humidity).
Thread
Thread, a low-power wireless communication protocol designed for IoT devices, can be incorporated into CAT1 smartwatches for specific use cases. Offering low power consumption, secure and scalable networking, and the ability to form mesh networks for improved coverage, Thread is a valuable connectivity option for smart home and building automation, energy management, and remote sensor networks.
ANT+
ANT+, a wireless communication protocol specifically designed for sensor-based devices such as fitness and health trackers, can be integrated into CAT1 smartwatches. With low power consumption, efficient data transfer, and seamless pairing with compatible devices, ANT+ connectivity is perfect for fitness and health monitoring, sports performance analysis, and heart rate tracking.
Android-powered 4G CAT1 Smartwatches: Versatility and Customizability Unleashed
Android-powered CAT1 smartwatches merge the best of both worlds: the Android operating system's flexibility and CAT1 cellular connectivity's reliability. This combination provides you with a versatile and customizable tool, tailored to various industries and your preferences.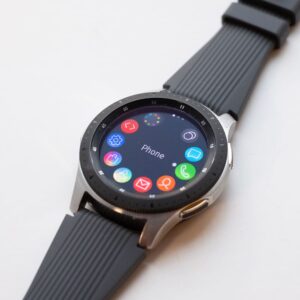 Access to a vast ecosystem of apps and features
With the Android operating system running on CAT1 smartwatches, users have access to a rich selection of apps through the Google Play Store. These apps can be tailored to meet specific industry needs and provide users with a tailored experience, enhancing the smartwatch's functionality.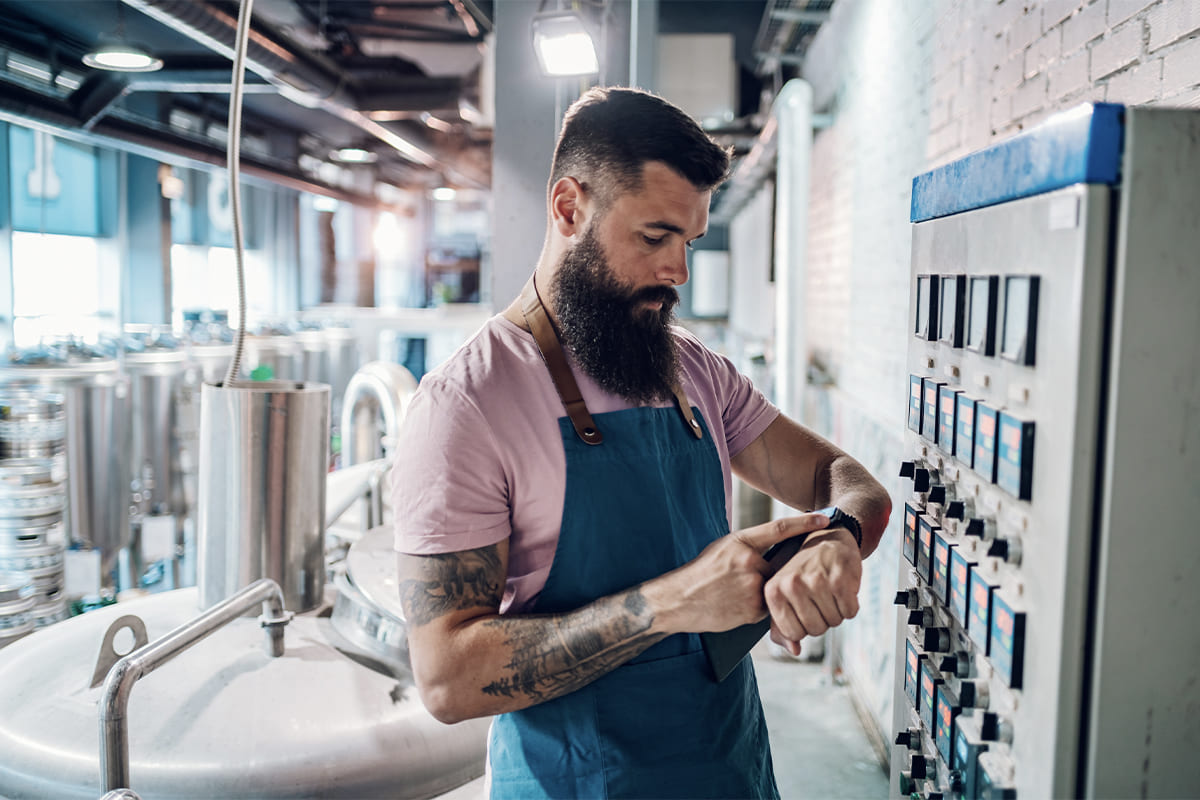 Applications across multiple industries
By combining Android's versatility with CAT1's reliable cellular connectivity, these smartwatches can provide you with a powerful, adaptable tool suitable for various applications across multiple industries. From health and fitness to logistics and industrial monitoring, Android-powered CAT1 smartwatches can cater to diverse needs.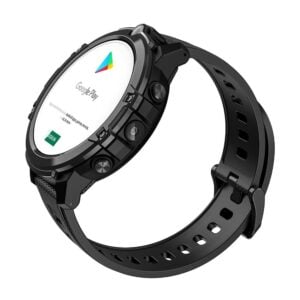 Customization and seamless sensor integration
The customizable nature of the Android operating system allows for the seamless integration of various sensors and features, further enhancing the functionality of CAT1 smartwatches. This integration provides you with a highly personalized experience, adaptable to your individual requirements.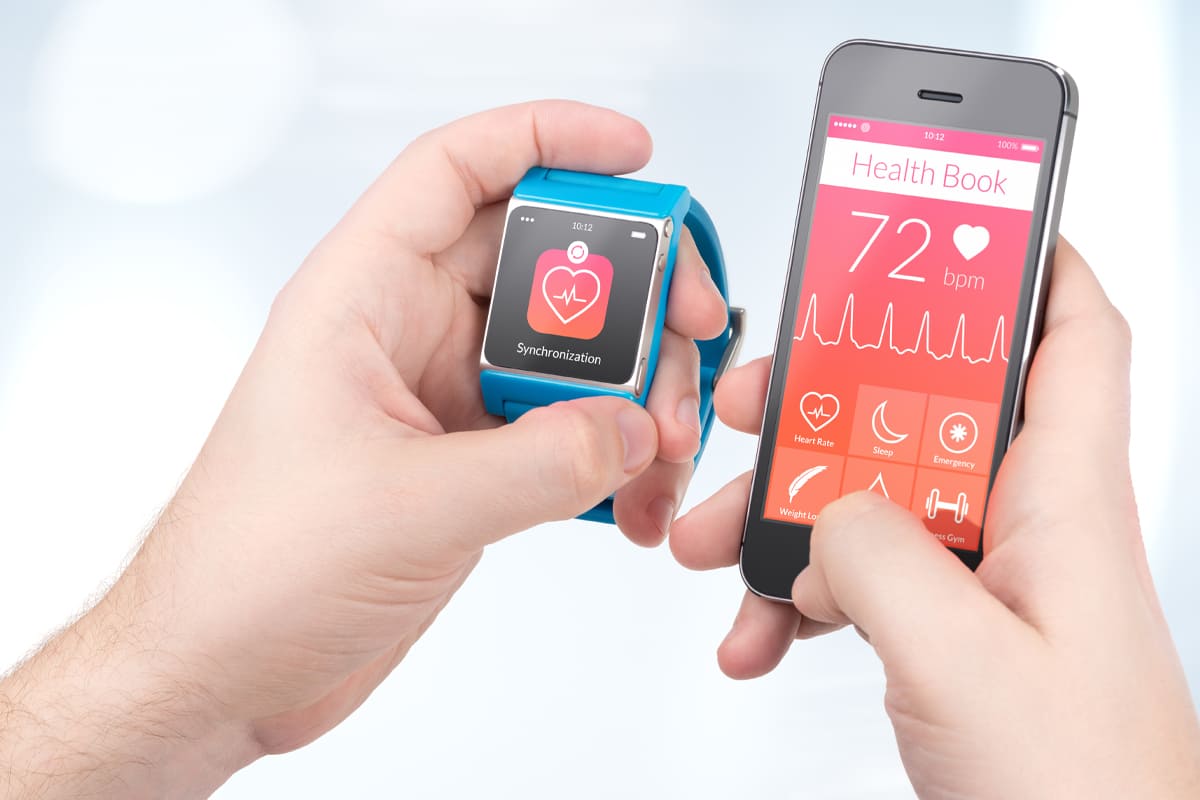 Optimized Android OS for CAT1 connectivity
Our background in Android smartwatch manufacturing ensures that we can effectively adapt and optimize the Android OS to work flawlessly with CAT1 connectivity. This integration enables our customers to benefit from the vast Android ecosystem, making it easy to develop and deploy customized applications tailored to specific industries and user needs.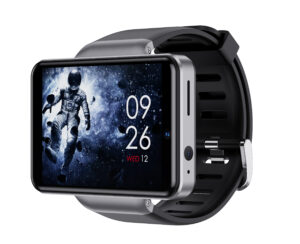 Expertise in Android smartwatch manufacturing
As an established Android smartwatch manufacturer, we have a wealth of experience and expertise in integrating the Android operating system with various smartwatch features and connectivity options. This knowledge puts us in a unique position to seamlessly connect CAT1 smartwatches with the Android system, offering our customers a comprehensive, industry-leading solution.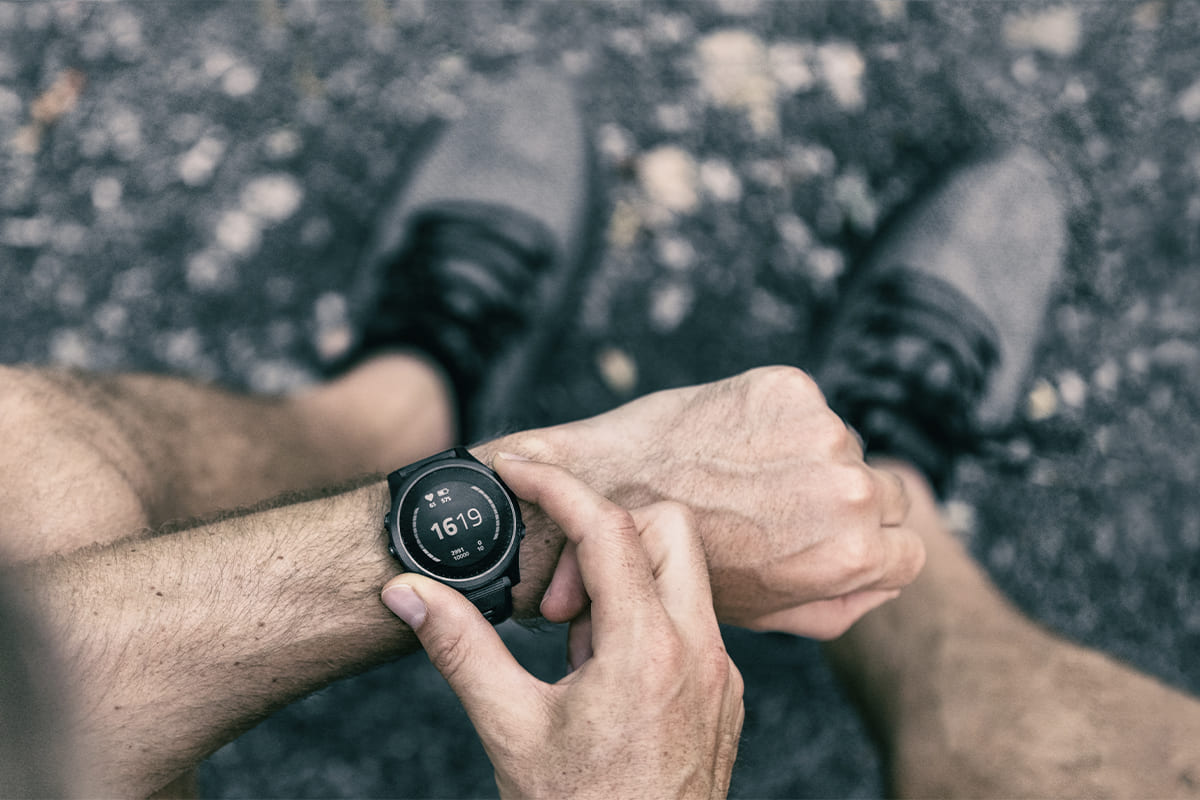 Optimized Android OS for CAT1 connectivity
Our background in Android smartwatch manufacturing ensures that we can effectively adapt and optimize the Android OS to work flawlessly with CAT1 connectivity. This integration enables our customers to benefit from the vast Android ecosystem, making it easy to develop and deploy customized applications tailored to specific industries and user needs.
Embrace the power and flexibility of Android-powered CAT1 smartwatches, and unlock endless possibilities for customization and functionality, catering to a broad range of industries and your project requirements.
A Case Study in CAT1 4G Smartwatches Powering Healthcare Solutions
iSmarch is a leading CAT1 smartwatch manufacturer, we are dedicated to helping our customers overcome complex challenges by developing innovative and customized smartwatch solutions. Recently, we were approached with a consulting case from a major hospital network seeking to transform their healthcare experience with the help of our CAT1 smartwatch solution.
Customer Background and Challenges
Our client, a prominent hospital network, faced significant challenges in monitoring patient health and providing timely care to patients with chronic conditions. The client needed a reliable, user-friendly, and efficient solution to track patient health data remotely and provide real-time alerts to medical staff in case of emergencies.
We collaborated closely with the hospital network's IT team to identify their specific needs and develop a customized Android-powered CAT1 smartwatch solution. This solution was designed to integrate seamlessly with the hospital's existing infrastructure, ensuring smooth deployment and minimal disruption to ongoing operations.
Breakthroughs and Solutions
Our Android-powered CAT1 smartwatch solution incorporated a range of sensors, including PPG, ECG, and accelerometers, to monitor patients' vital signs and detect potential emergencies. The smartwatch is connected to the hospital's network via CAT1 cellular connectivity, ensuring reliable data transfer and real-time updates.
We also developed a custom app for the smartwatch that facilitated seamless communication between the device and the hospital's electronic health record (EHR) system. This app allowed medical staff to access patient data instantly and receive real-time alerts when a patient's health condition required immediate attention.
Results and Client Feedback
The deployment of our Android-powered CAT1 smartwatch solution led to significant improvements in patient care and overall efficiency for the hospital network. Medical staff could monitor patients' health data remotely, allowing them to provide timely care and prioritize patients with the most urgent needs.
The hospital network reported a decrease in hospital readmissions and emergency room visits, resulting in cost savings and increased patient satisfaction. The client praised our solution for its reliability, user-friendliness, and seamless integration with their existing systems.
The Fascinating Manufacturing Process Behind Our Products
Medidas de controle e garantia de qualidade
Qualidade é fundamental para os valores da iSmarch. Nossa equipe dedicada de controle de qualidade segue diretrizes e procedimentos rigorosos, monitorando cada etapa da fabricação. Além das inspeções de rotina, realizamos testes detalhados em cada smartwatch para verificar o desempenho, a duração da bateria e a durabilidade. Essa abordagem abrangente garante que nossos smartwatches atendam ou excedam os padrões do setor.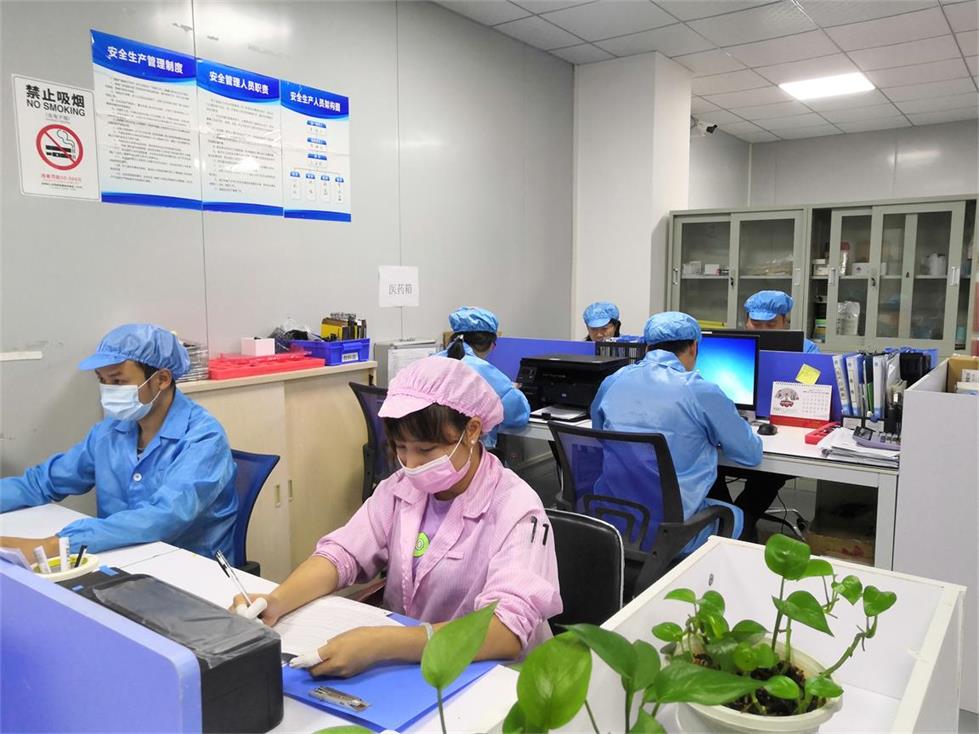 Padrões e certificações internacionais
A iSmarch tem o compromisso de manter os mais altos padrões e certificações internacionais. Nossas instalações e processos são certificados por organizações reconhecidas mundialmente, como ISO, RoHS e CE.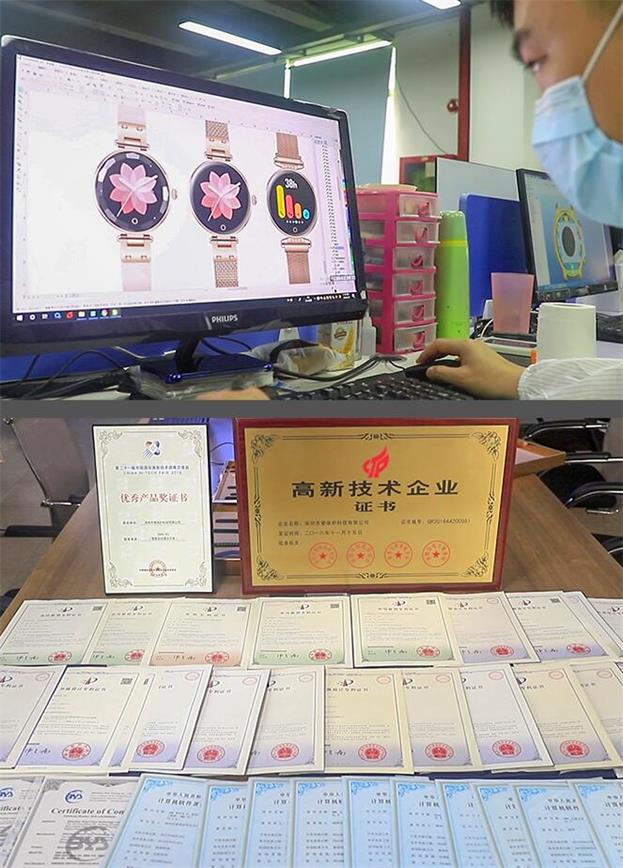 4G CAT1 Smartwatch OEM and ODM Services
At iSmarch, we specialize in providing both OEM e ODM services for CAT1 smartwatches. Our team of pros works hand-in-hand with clients to whip up tailored smartwatch solutions that hit the mark, making sure we have a winning partnership and an amazing end product.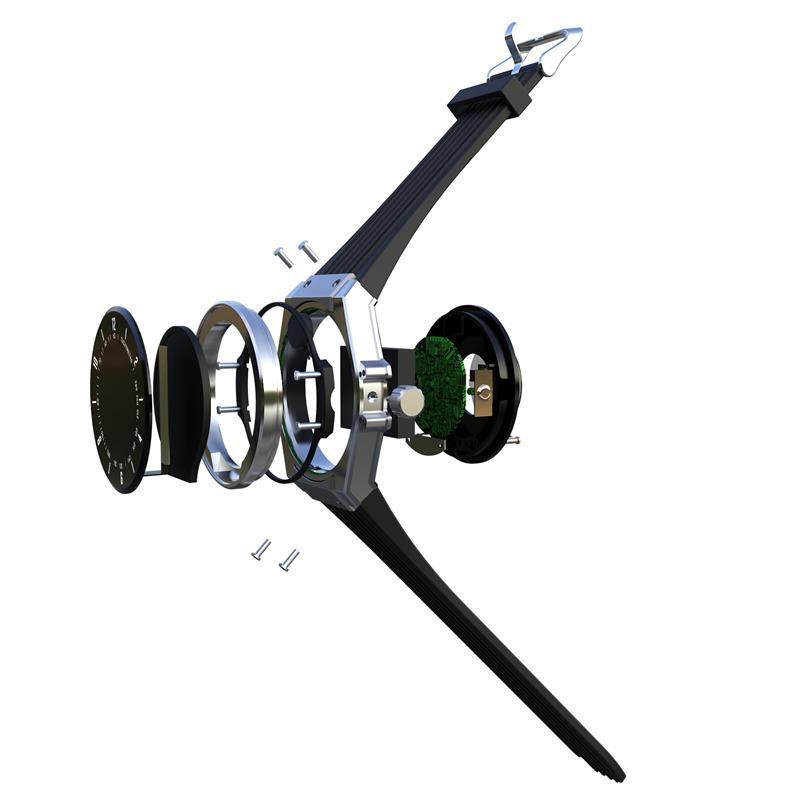 Marca personalizada: We can incorporate your company's logo, colors, and branding elements into the smartwatch design to create a consistent brand identity. Personalização de hardware: We can tailor the smartwatch's hardware components, such as sensors, processors, and display, to meet your specific requirements. Personalização de software: We can develop custom firmware and software solutions to improve device performance, security, and user experience based on your specifications.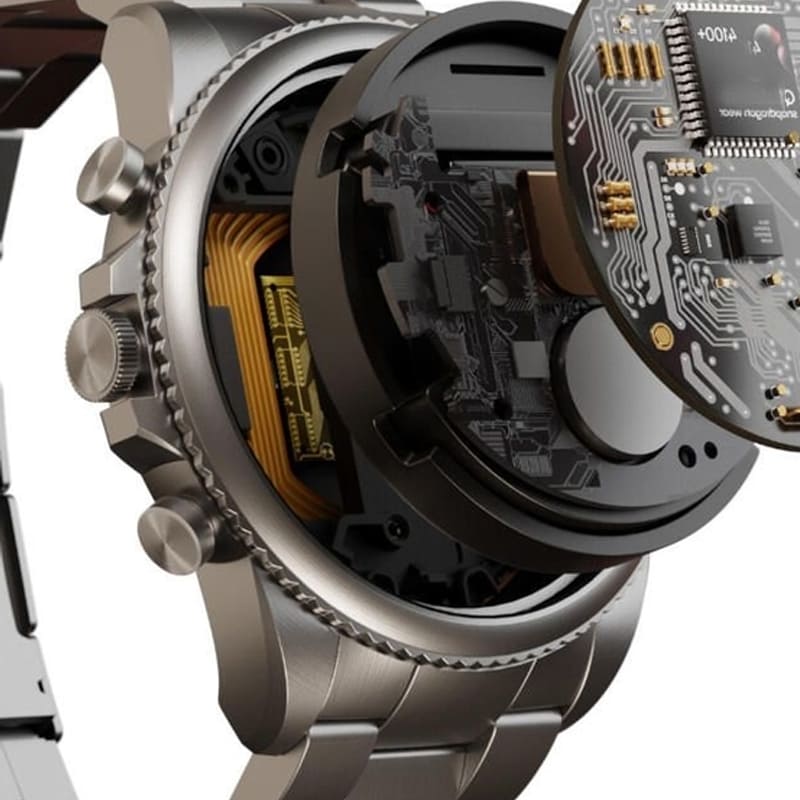 Concept development: We work closely with you to understand your target market and create a concept that aligns with your business goals. Industrial design: Our team of experienced designers creates a visually appealing and ergonomic smartwatch design that caters to the specific needs of your target market. Desenvolvimento de hardware e software: We develop custom hardware and software solutions tailored to your smartwatch's unique features and requirements, ensuring optimal performance and user experience. Prototipagem e testes: We create functional prototypes for your smartwatch, conduct thorough testing, and refine the design based on feedback and test results.
How To Find A Reliable CAT1 4G Smartwatch Manufacturer
Finding a reliable CAT1 smartwatch manufacturer is crucial for ensuring the success of your smartwatch project. By following these steps, you can identify a dependable partner that meets your specific requirements: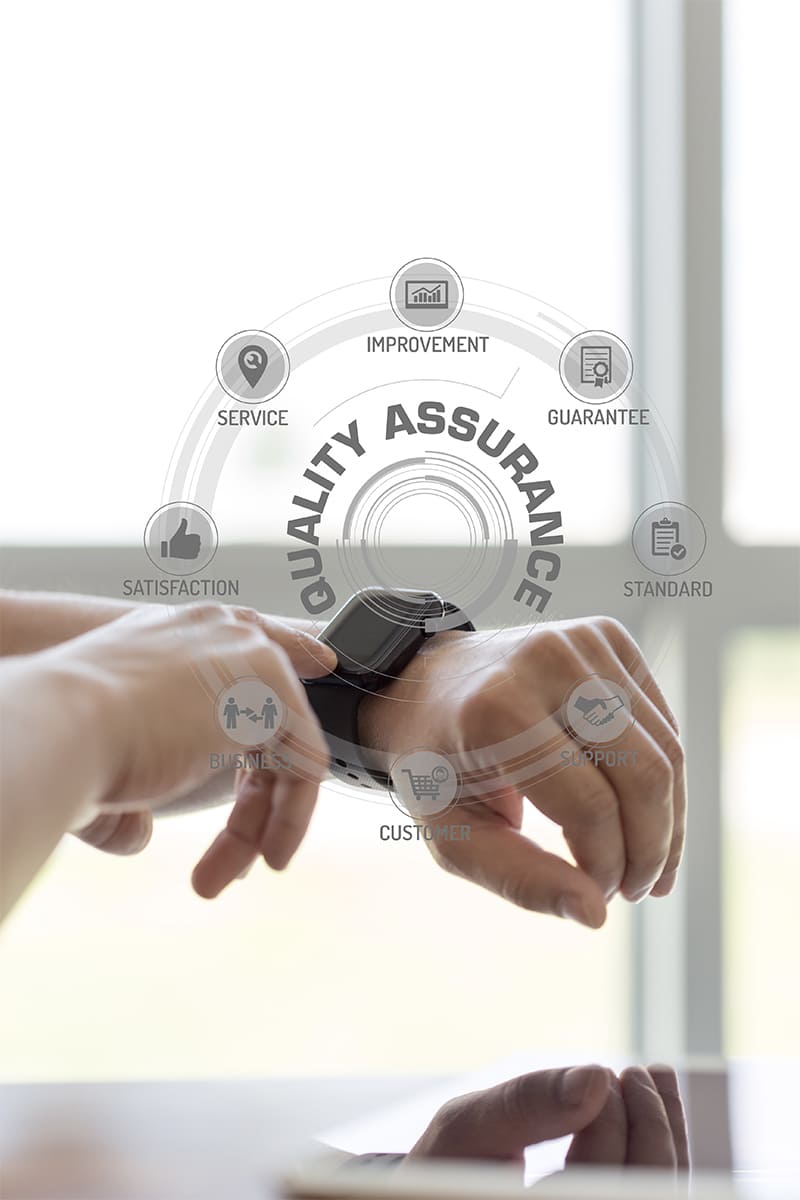 As you embark on your journey to customize a CAT1 smartwatch, we understand that you may have some questions. Here, we've compiled a list of common questions and concerns that customers typically have when considering CAT1 smartwatch customization:
What is 4G CAT1 cellular connectivity?
CAT1 (Category 1) is a 4G LTE cellular connectivity standard designed for IoT devices, offering lower data rates but improved power efficiency compared to traditional 4G connectivity. This makes it an ideal choice for smartwatches, ensuring reliable connectivity and longer battery life.
What kind of customization options are available for 4G CAT1 smartwatches?
CAT1 smartwatches can be customized in various ways, including different connectivity options (Wi-Fi, Bluetooth, LoRa, Zigbee, etc.), sensor integrations (heart rate monitor, GPS, accelerometer, etc.), hardware and software design elements, and more.
What industries can benefit from 4G CAT1 smartwatches?
CAT1 smartwatches can be tailored to meet the needs of various industries, including healthcare, fitness, logistics, agriculture, and environmental monitoring.
How long does it take to develop a customized 4G CAT1 smartwatch?
The lead time for a customized CAT1 smartwatch project can vary depending on the complexity of the customization, the number of units required, and the availability of components. To get a better understanding of the timeline for your specific project, reach out to our team, and we'll provide you with an estimated schedule based on your unique requirements.
What are the costs associated with customizing a 4G CAT1 smartwatch?
The costs of customizing a CAT1 smartwatch depend on the specific features, design elements, and manufacturing requirements of your project. Our team will provide you with a detailed quote based on your project specifications.
How can I ensure the quality of my customized 4G CAT1 smartwatch?
Our manufacturing facilities adhere to strict quality control measures, and we conduct rigorous testing to ensure the functionality, performance, and reliability of your CAT1 smartwatches.
Do you offer support and assistance after the sale?
Yes, we provide exceptional customer service and post-sale support, ensuring a positive experience and smooth integration and deployment of your CAT1 smartwatches.
What should I consider when customizing a 4G CAT1 smartwatch for my specific industry?
When customizing a CAT1 smartwatch for your specific industry, consider the unique requirements and challenges faced by your target users. This might include the desired connectivity options, necessary sensors and features, battery life expectations, and any industry-specific regulations or certifications. By identifying these factors early in the customization process, we can work together to develop a tailored smartwatch solution that meets the specific needs of your industry and end-users.
Are you excited to explore our 4G CAT1 smartwatch manufacturing services, or do you have questions about how we can support your project?
Reach out to us today, and let's start turning your 4G CAT1 smartwatch project into a reality. We're here to provide the ideal solutions to ensure your success.