Custom Smart Watch Solution
Your Custom Smart Watch Factory
Experto en China
Custom Smartwatch Introduction
In recent years, the growth rate of intelligent wear has been maintained at more than 30%. More and more companies in other industries have joined the field of smart wear and regard it as an essential part of increasing sales performance and profits. On the one hand, with the development of the epidemic, people's awareness of health and fitness is becoming stronger and stronger. On the other hand, customized smartwatches are widely used.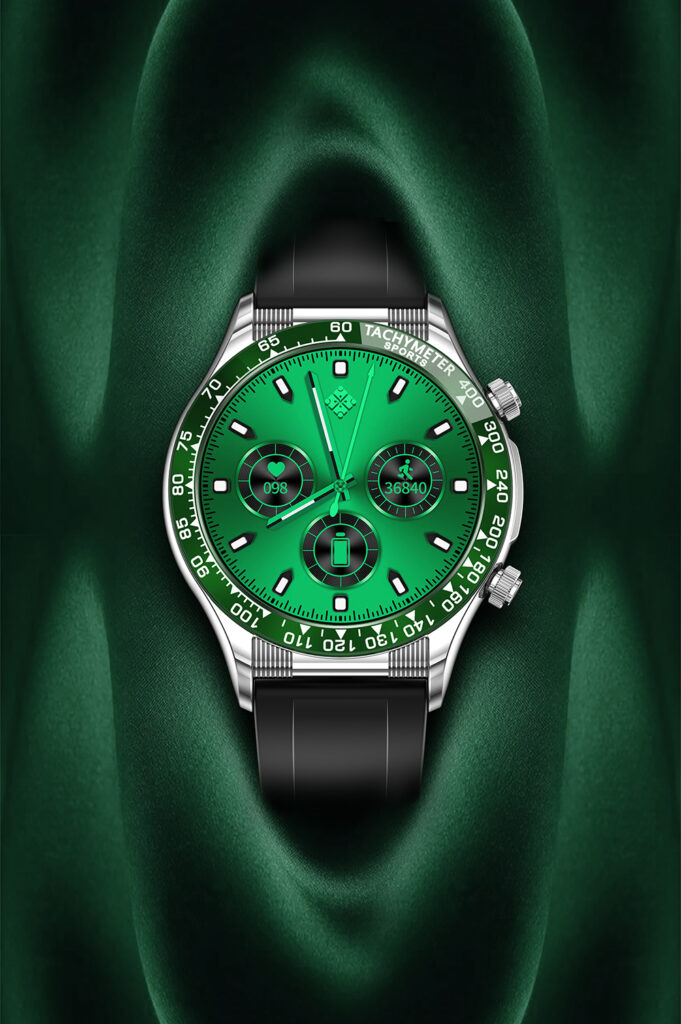 So what are the benefits of custom smartwatches? How can it help you promote your brand?
Broaden the product line and add custom smartwatches
No matter what industry you're in right now, it's an excellent time to add custom smartwatches because smartwatches are incremental market products that will explode in the next few years. You can customize your brand logo, and we, as a source factory, can support you to become local market support and help. It will be a new growth point for your performance in the coming year and increase your profits.
Customize your smartwatch to promote your brand name
You can print your company's logo, company name, and design on the smartwatch. For example, the on-off logo is similar to the Apple watch. You can also add your logo on the UI dial or the watch band.
Custom smartwatches as promotional gifts
Custom smartwatches are also a great option if you are a promotional gift company. You can introduce customized smartwatches to enterprises, which are suitable for giving to VIP customers, employees, family members, and friends. They will be pleased to receive customized smartwatches, which also offer employees a sense of belonging. Especially on the big holiday, Christmas, and the New Year, a custom smartwatch is also a good choice.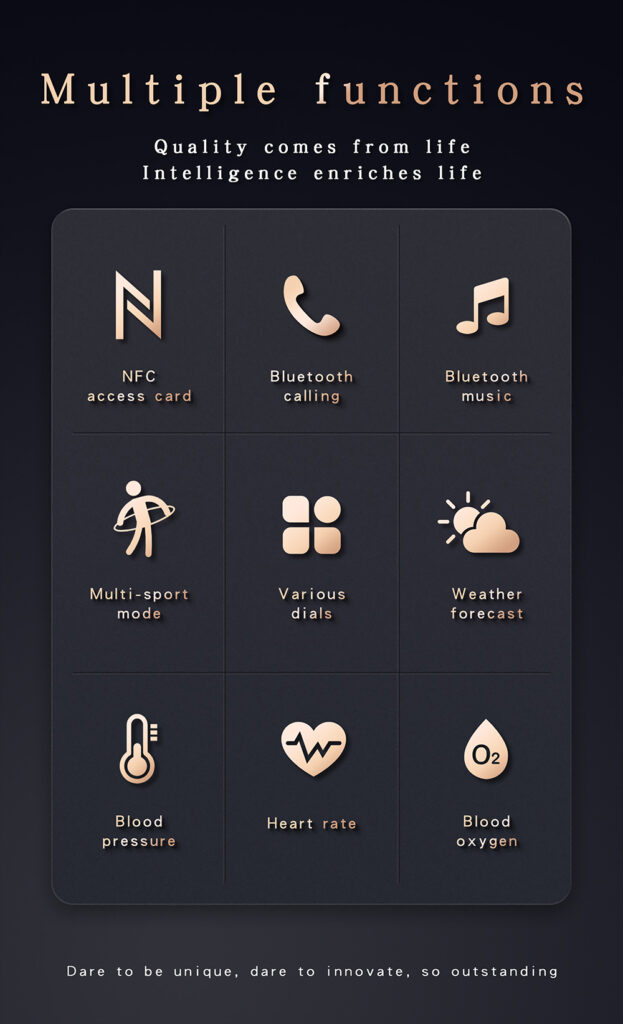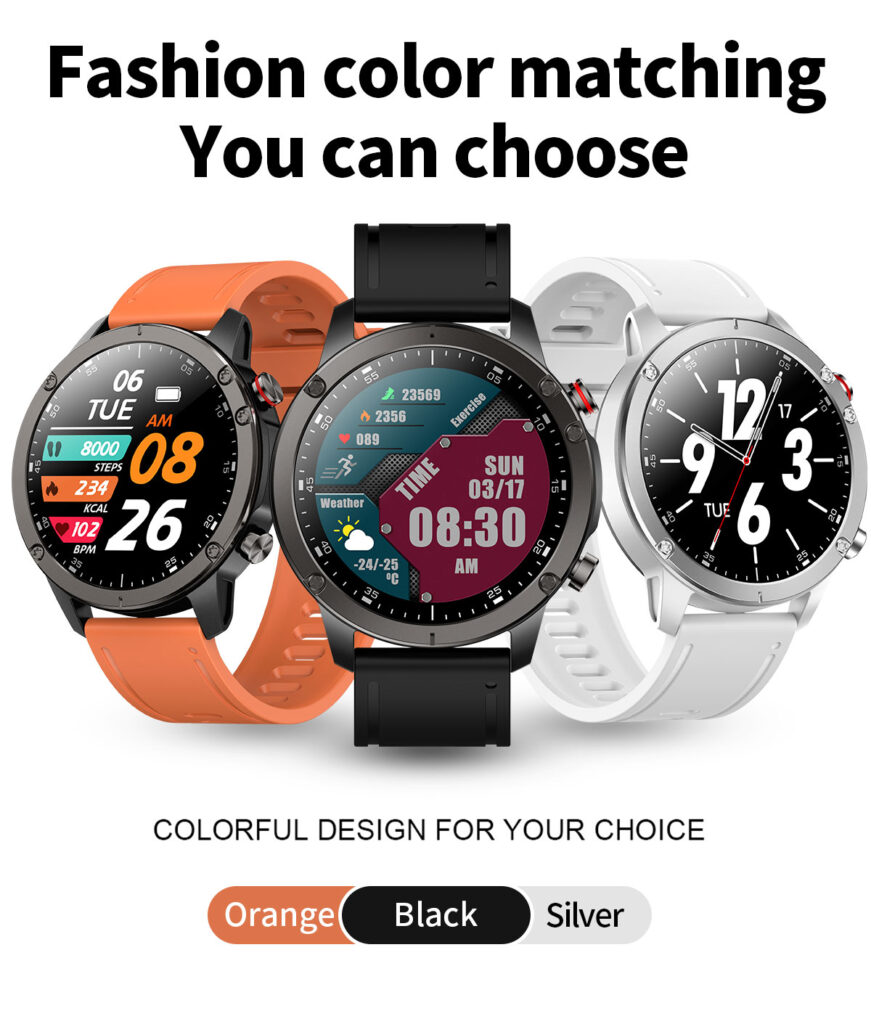 How to customize smartwatch?
2.1 Customize Smartwatch Functions
There are many functions in the UI firmware of the smartwatch. For example, there are many custom watch faces, and you can choose different watch faces according to your clothes. You can add your usual features to the home page, such as weather, remote photos, viewing messages, etc. Of course, you can adjust the brightness and sound of the screen according to the indoor and outdoor lights.
Smartwatches and trackers have 24-hour vital signs monitoring functions, such as heart rate, blood oxygen, blood pressure, body temperature, sleep, calories, pedometer, etc. Some have breathing training, medication reminders, GPS location, etc., depending on what type of smartwatch you're buying
The display size is 0.9inch smart bracelet, OLED, TFT, IPS, and HD display, and now there is AMOLED, which can adjust the brightness freely. High resolution display is needed outdoors, full touch operation screen, and different expression materials can be matched to match different screen sizes
Smartwatches support dozens of exercise modes, especially GPS and those targeted explicitly at fitness enthusiasts. Running, swimming, hiking, cycling, skipping, etc., of course, durable battery capacity is also one of the factors to consider, generally 90-300mah battery capacity, of course, you can also customize a larger battery capacity such as 650mah, which can ensure a longer use time
The design of each smartwatch should also consider whether it is comfortable. For example, children's watches should consider whether it is safe, the elderly should consider whether it is comfortable, and sports people should think whether it has more sports parameters
The smartwatch is Bluetooth connected to IOS and Android phones so that you can check the notifications through the watch at any time, so you don't have to carry the phone all the time and won't miss calls and messages.
Different dial faces can be selected, and different interfaces can be chosen. With various modes, you can change your dial interface at any time and download your favorite picture in the App, the picture as your dial face. Of course, you can also add some additional features, such as a calculator, to-do list, and control music, all of which can be put on the quick-to-find page to improve your work and life efficiency
As a supplier specializing in customized smartwatches for nine years, we provide high-end quality and high-precision smartwatches to all walks of life. As a source factory, we keep new products updated in the market every quarter and provide the most competitive prices, so contact us for your customized smartwatches.
2.2. Customize Smartwatch Strap
We have a standard strap for each smartwatch, but we can also customize the strap for customers. Most smartwatch bands are made of silicone, and of course, many kinds of silicone bands exist. The content of the watchband customized by us is as follows:


Raw materials for customizing smartwatch straps
Smartwatch watchband material is generally silica gel TPU, and other materials, leather watchband, nylon watchbands, steel watchbands and so on.

1. Silicone watch band
Silica gel expression color-rich material skin is to buy most of the default smart watch straps, wear no sense, do not need too much care, and the low price is the first choice of many people.

2. Nylon watch band
The nylon watchband's appearance level is higher than the silica gel watchband, even if not for sports only usually. Wear is also a very suitable watchband, and it is also very easy to match with a variety of clothing. However, it is essential to note that summer sweating more words will have a specific impact on nylon watchbands, the need to keep clean, and prevent odor.

3. Braided watchband
The woven single loop watchband is made of nylon and silica gel wire, with strong elasticity, is more comfortable to wear, and has a unique appearance, may only hinder the purchase factor is the material requirements or relatively high caused by the high price, and also need to pay attention to buy this watchband when their hands are how big.


4. Leather watchband
Leather is more businesslike than the others, and there are a lot of materials. Compared with calfskin, the watch band is better for the look and the wear experience. The watchband can be from hundreds of pieces to thousands of pieces Hermes version has a rich choice, in the will also as long look at the appearance and leather to choose from. Still, with a nylon watchband, the same need to take care for leather watchband can not be stained with water. Durability will vary from person to person, but I also think a leather watchband will be more suitable for female users than some other watchbands. It is suggested that you choose according to your own needs.

5. Steel watch band
In addition to the soft rubber watchband, stainless steel is a common material for smartwatch watchbands. Stainless steel watchband can be processed by die-casting, MIM, and stainless steel wire braid, and then through electroplating, sandblasting, wire drawing, and other surface treatment processes to create a beautiful appearance, comfortable to wear, solid and durable, with a unique metallic luster, and will not fade or deformation.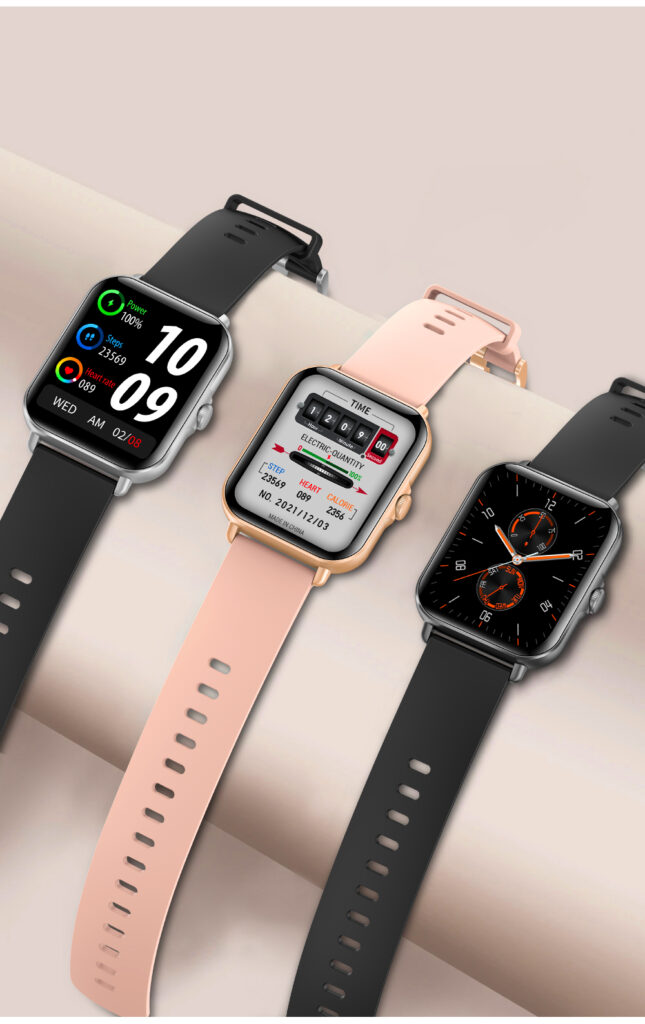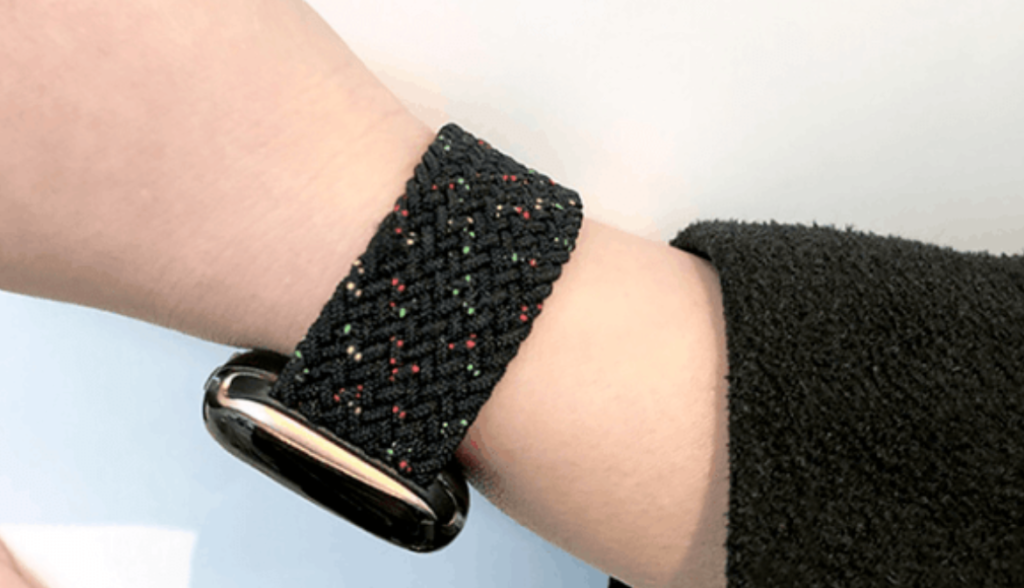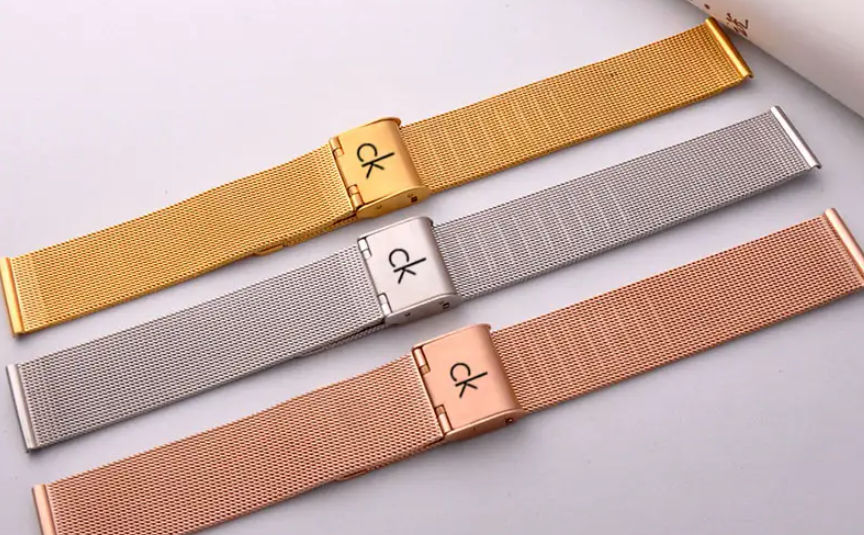 2.3 Customize Smartwatch Strap Logo
logo brand and website can be carved in radium anywhere in the watchband, or logo can be marked on the buckle. After receiving your drawing, we will make the sample for the customer to confirm, and then carry out mass production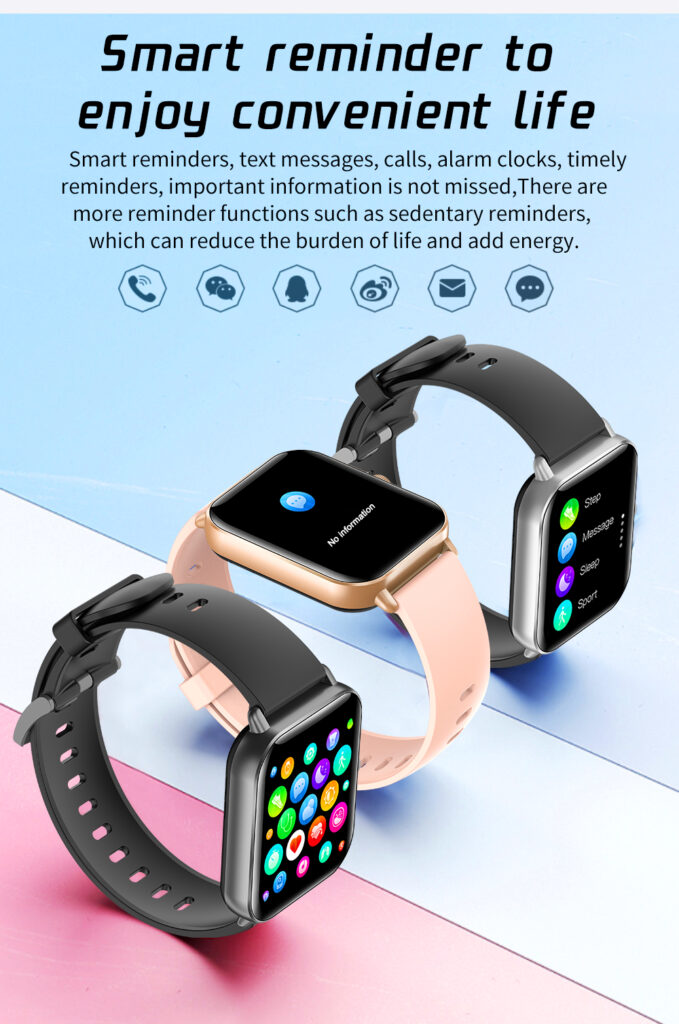 2.3 Customize Smartwatch Strap Style
You can also print different patterns on the watchband through screen printing and UV printing, such as suitable for children, cartoon can be done. You could print any images on watch strap.
2.4 Customize Smartwatch Strap Length
iSmarch also can customize smart watch strap width, the standard width are 20mm and 22mm. And the watch strap length can be customized based different user wrist size.
2.5 Customize Smartwatch Strap Color
Usually we have 6-8 different colors for smartwatch strap customization that fit with the different watch case color.
2.6 Customize Smart Watch Case Color & Surface treatment
Customize the color of the smartwatch case.
We can determine the color of the case according to the color card. Generally, MOQ 3000pcs mainly use black, white, silver, gold and dark blue.
There are many kinds of surface treatment, oxidation treatment, oil injection, electroplating, electrophoresis and so on. It depends on which is more appropriate.
Smart watch table material has plastic PC, zinc alloy, aluminum alloy, stainless steel, CNC and other materials. Economic smartwatch is generally lighter plastic price is cheaper, metal is generally zinc alloy more, cost-effective in the metal is also relatively high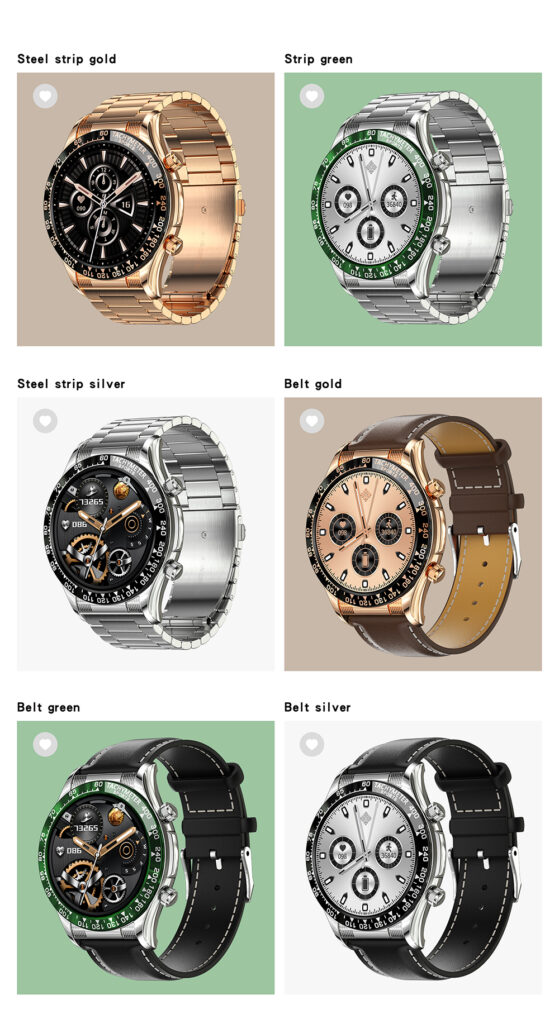 2.7 Customize Smartwatch Package
Instruction manual: MOQ 2000pcs can be customized according to the local language
Color box: with the customer's logo and company name, MOQ 2000pcs
Radium engraving screen printing: can be in the watchband, dial and other logo MOQ 1000pcs
2.8 Deep Custom Smart Watch
Custom watch face/UI/ firmware
The internal display of smartwatch can also be customized, which is called UI firmware customization. If you are a professional brand of consumer electronics and have special UI requirements, we are happy to provide you with help. Please provide your UI flow chart so that we can evaluate the customization cost
 custom logo switch machine
 custom UI main interface
 docking APP API/SDK if you is to have A professional team can independent integrated IOS/Android APP A brand, we can provide integrated APP SDK to do for you. This MOQ is also 5000pcs
2.9 Customize Smartwatch Add Sensors & Functions:
Most smartwatches include Bluetooth CPU control PPG acceleration to achieve most functions, and other extended functions are realized by algorithms such as sleep, step count, movement pattern, etc. We can also add other sensors such as gyroscope, geomagnetic, ECG, etc
This involves paying for development and understanding the customer's sales goals
3. Why Choose iSmarch to Customize Your Smart Watch?
1.Long Watch History
We have 20+ years experience in OEM/ODM regular watch for world first-class luxury brand like Porsche, and make OEM for second-class timepieces brand manufacturing, regular watch as gift for many brands for company promotion. We are doing from drawing design – make prototype – open tooling – watch face, steel manufacturing – watch assembling – watch QC check  – watch shipment. This is our regular watch history.
Since 2013 year, we start design and researching on smartwatch private tooling, every 2 months we will have new smartwatch come out. So we are growing very fast in last 7 years on smartwatch, now we becomes one of the leading smartwatch manufacturer in China. We are providing ID design for tooling, APP personalization, UI customization, Icon design, special function adding, logo imprinting ect…
So we are not only have rich experiences in smartwatch but also for regular watch, so we will understand if you want mix regular watch and smartwatch function or design we will understand and easily do for you. And most new smartwatch factory only regard it as a electronic product not like a watch, actually watch can make very nice design, like we have a new smartwatch specially for women with very nice diamond on watch face but with smartwatch function, we could see we are the only one can do the this excellent outlook, others can copy but can't do nicely like ours. This is one of our advantage comparing with anyone in smartwatch industry.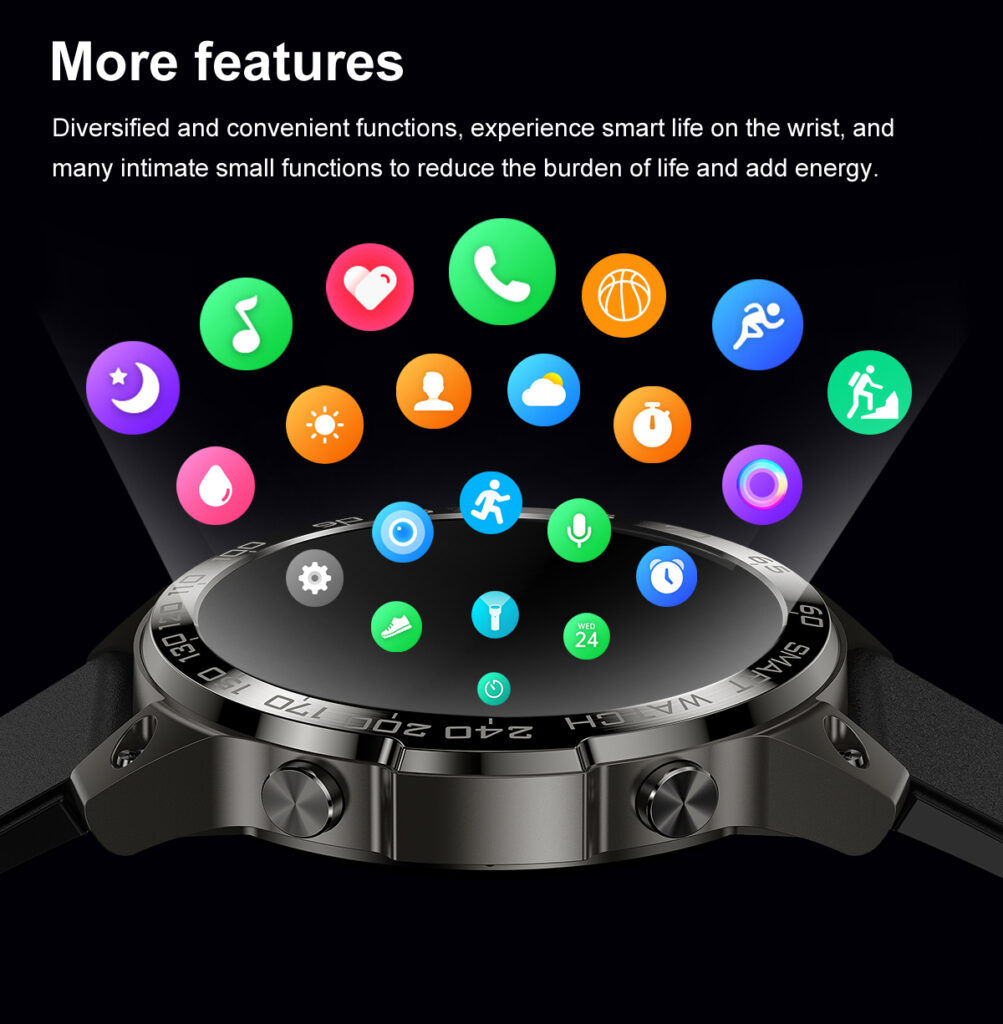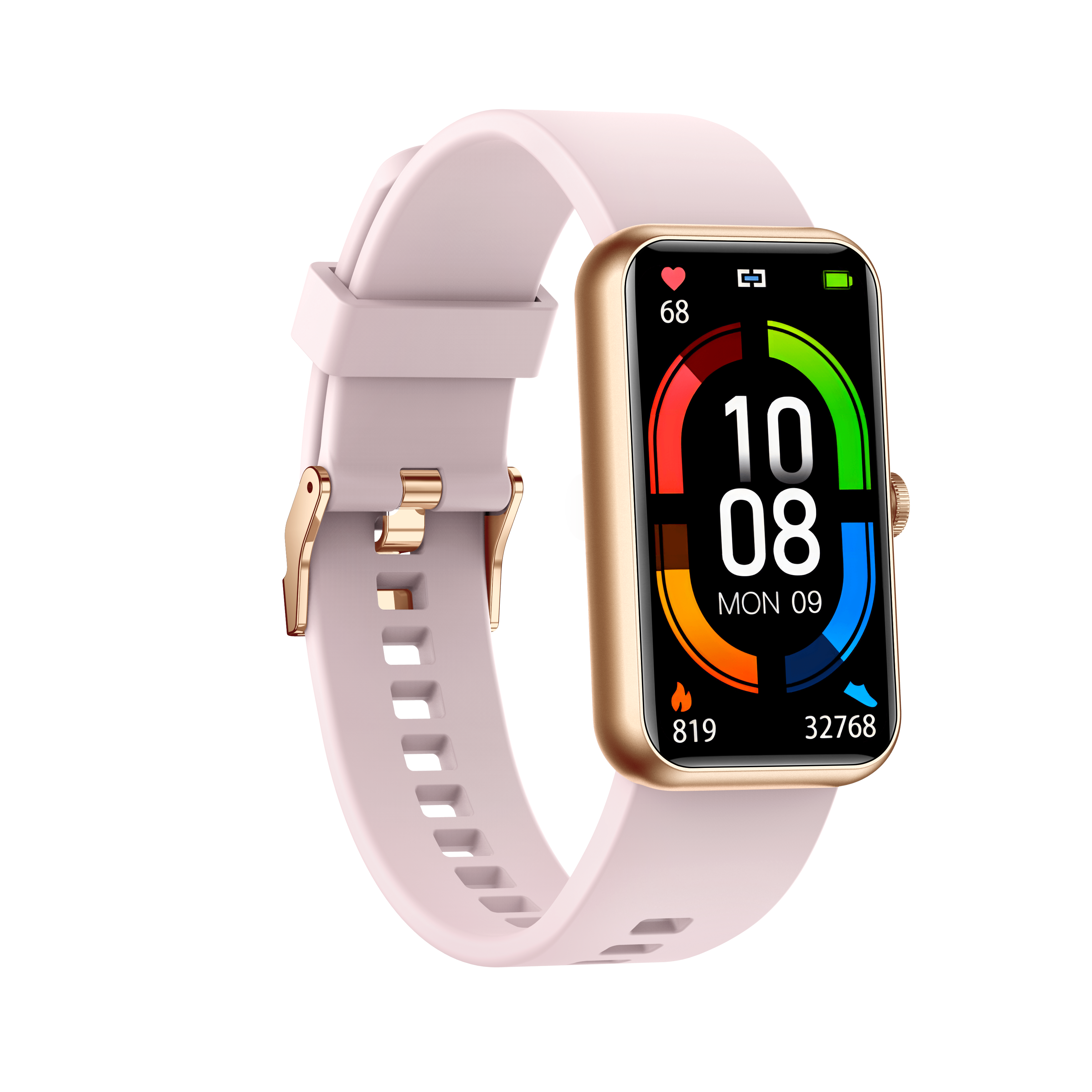 Large Manufacturing Capability
We have 10+ production line for smartwatch, and monthly average output is 600,000pcs. I know you have strong sales channel and could sell lots smartwatch if you are ready. So choose us, never worry about production and delivery time. For our regular customers, we will keep raw material stock for them to shorten the delivery time. So most of our customers already cooperate with us for many years till now, we wish you could be one of our long term partner in smartwatch.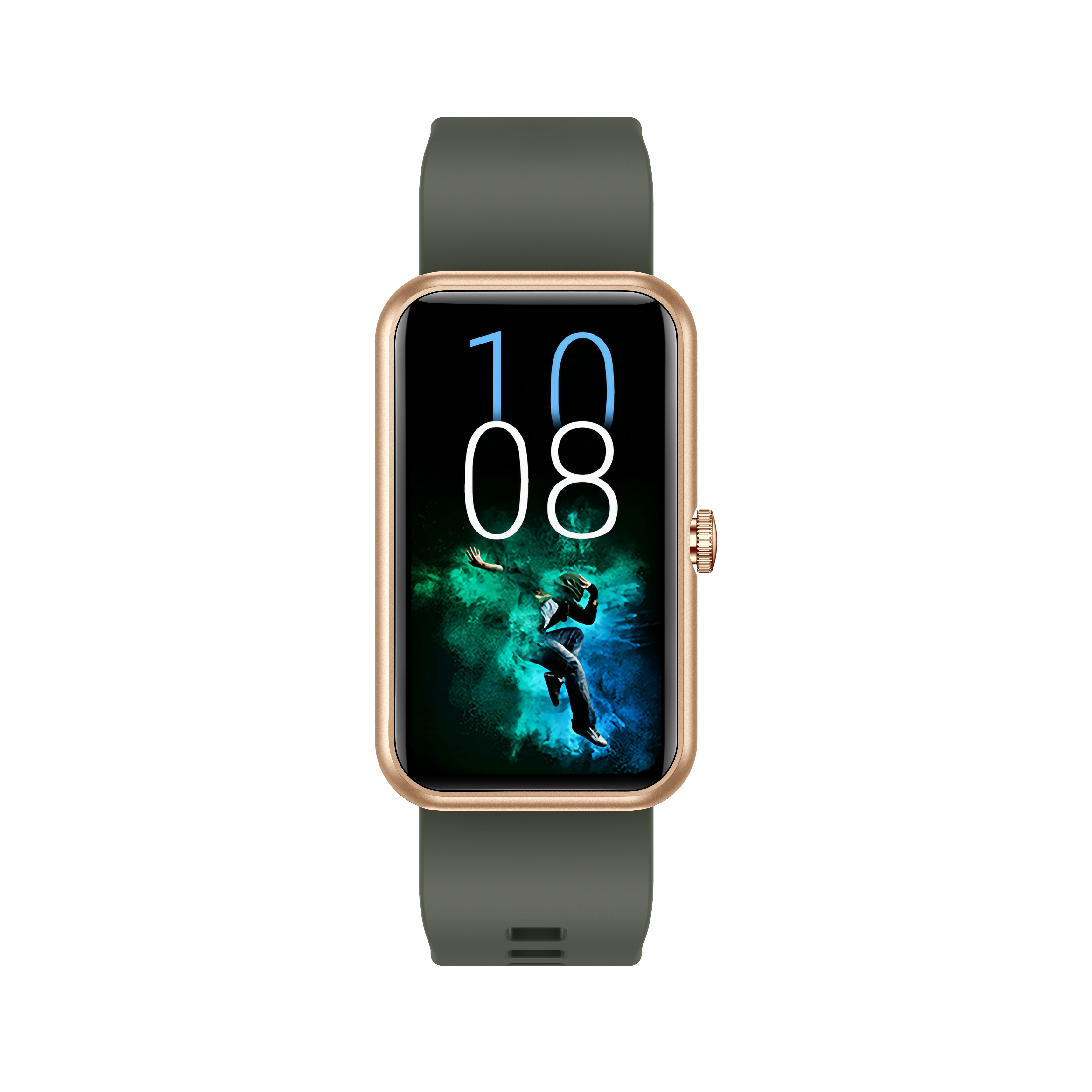 Wide Production Line
We have 100+ patent designed smartwatch outlook, sports style, business style, hybrid style, fashion style, modern style, kids style ect… No matter who is your target customer, we will have several items could fit your market. And we always keep innovation, to be the leader to work on new function and new design. So you will always get the newest design and function in smartwatch market. Or you could design a 100% new product for your range, like we work with US Walmart they make 3 tooling with us, last month order 300,000pcs in total.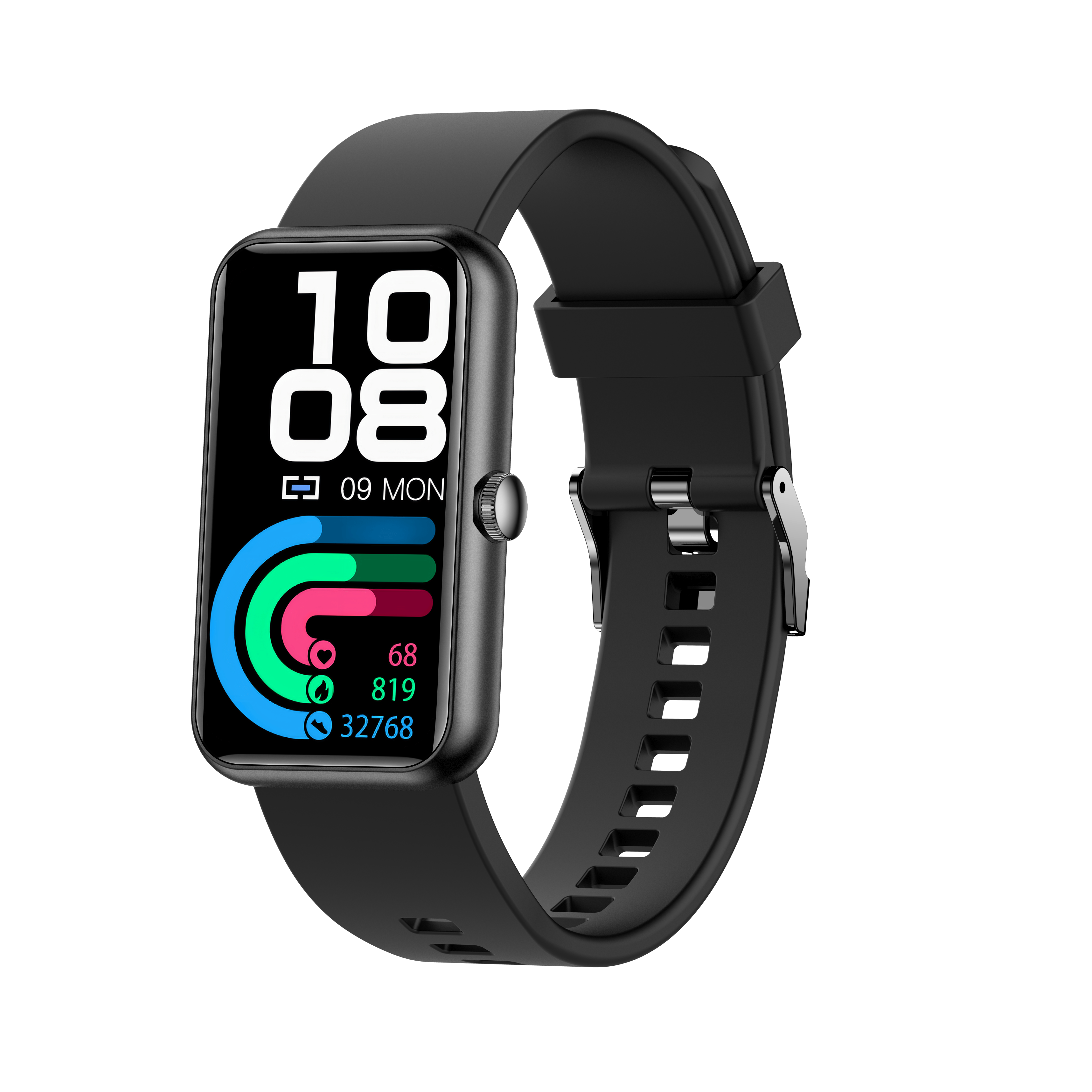 Strong R&D Capability
With 50+ R&D people all with 15+ wearable products design experience, we will provide you quick response on OEM/ODM service. Like we also do vertical professional smartwatch market for healthy center, smart campus, medical center, smart workplace, so this is our strong backup to achieve professional higher customization needs.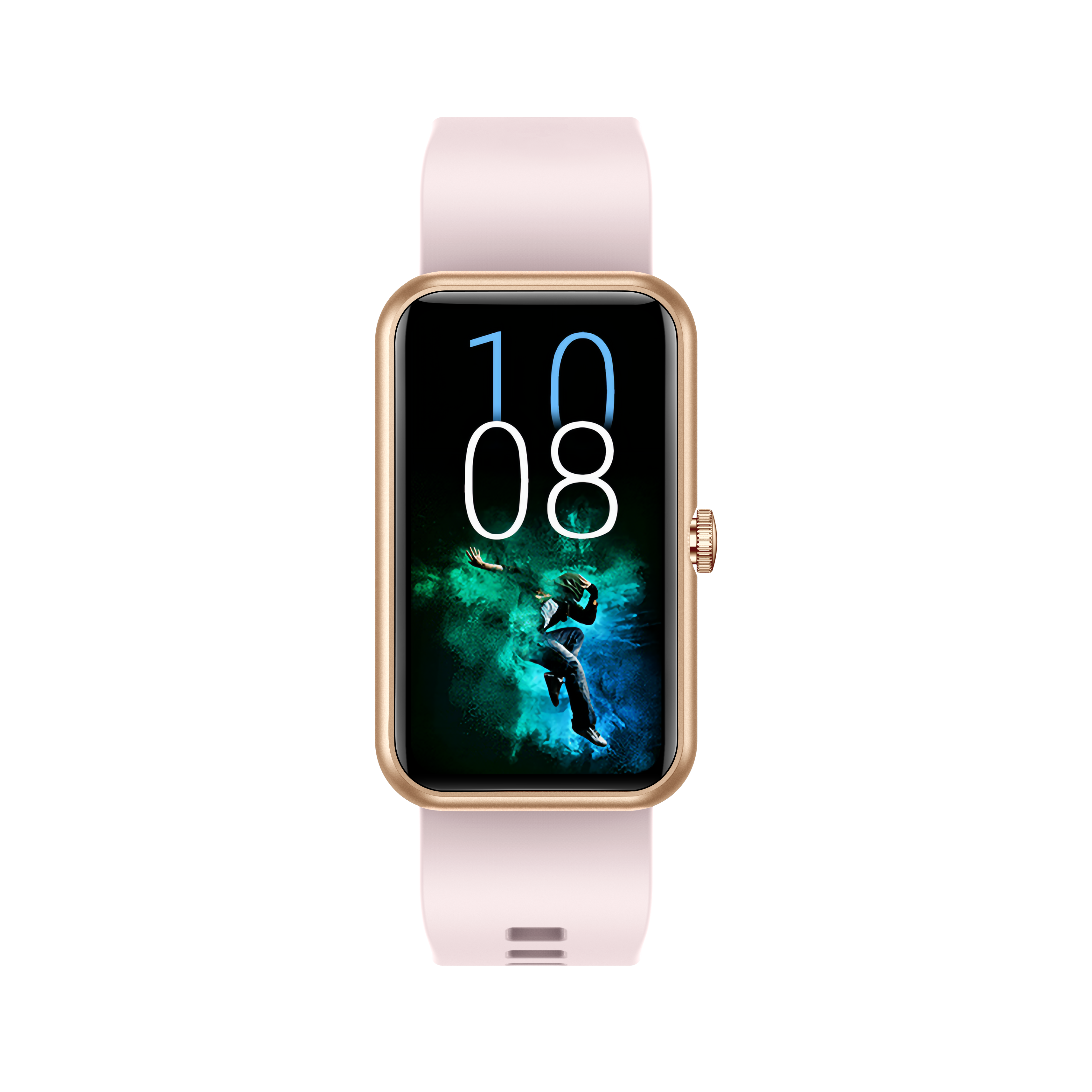 Gestión de la calidad
Quality is the life of our company since we make regular watch, so all is rich experienced workers. And all factory manage based on modern machine and system to control quality. Choose us, choose stable and durable quality. There are some company only want to make fast money in smartwatch, just sell cheap smartwatch but very low quality, we don't do this kind of business, I believe you are also a company with brand reputation will also only  focus on quality smartwatch.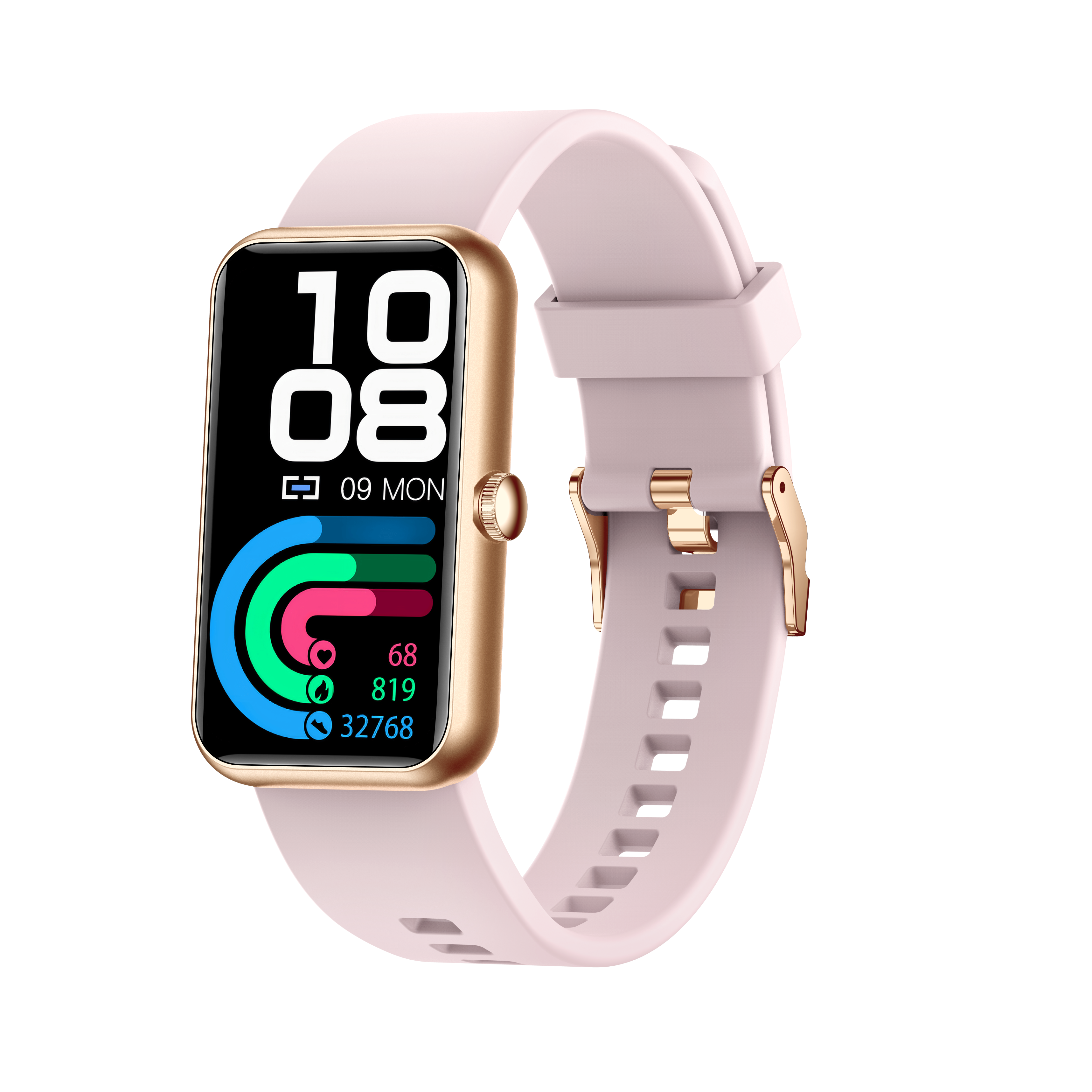 Our Customers
We already help 300+ customers in past 7 years with smartwatch. I would like share with you as following:
Worldwide chain store: like Walmart in US, we cooperate with them for 3 years with 100% new ID design and last month order 300,000pcs. A brand sell in Walmart also have on-line shop.
Timepiecse brand: like xxxOO timepieces in Europe, before only focus on fashion regular watch also have local shops, online selling, from 2020 add smartwatch, now every month buy 50,000pcs from us.
Consumer electronics company: xxY Tech in Germany, a consumer electronics importer and keep large stock sell in Europe. Add 6 smartwatch and smart band from us. Monthly can buy 100,000pcs from us
Gifts company: xx gift from Australia, focus on company gift, since smartwatch becomes popular so they can buy lower cost as gift selling. We could print logo for them
IOT company: xx dic from Canada and UK, healthy alert system solution provider. Now design a totally new smartwatch work their gateway to help elderly people monitor healthy and help them through gateway connection.
Our customer range is really huge, because smartwatch is something new comparing with other traditional industry and keep increasing. It is a booming industry, you could increase very quickly with a reliable partner and products.
Consulte a su experto en relojes inteligentes iSmarch
Estudiaremos sus solicitudes de personalización de smartwatch y fitness tracker en un plazo de 12 horas y le proporcionaremos el artículo más adecuado a su presupuesto.