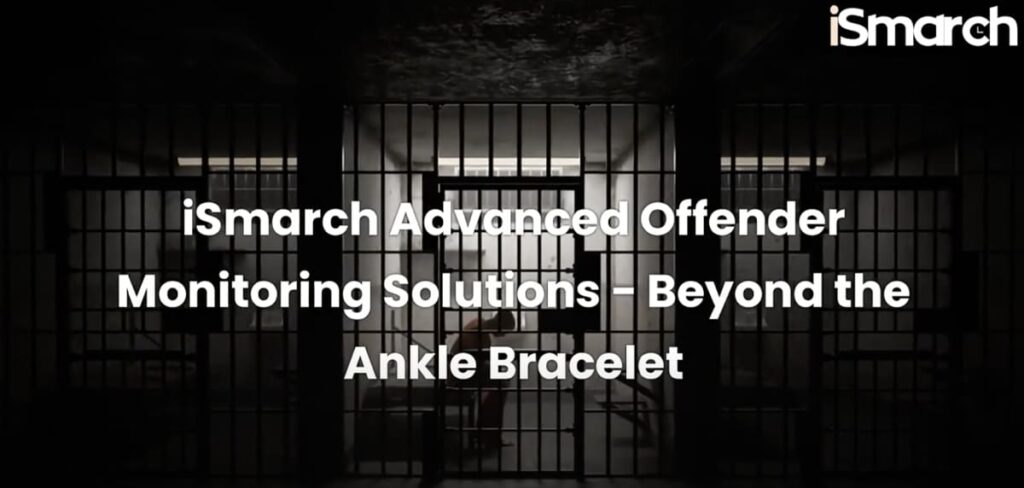 Advanced Offender Monitoring Solutions - Beyond the Ankle Bracelet
iSmarch Smartwatch Solution to Meet Comprehensive Monitoring Requirements in Correctional Management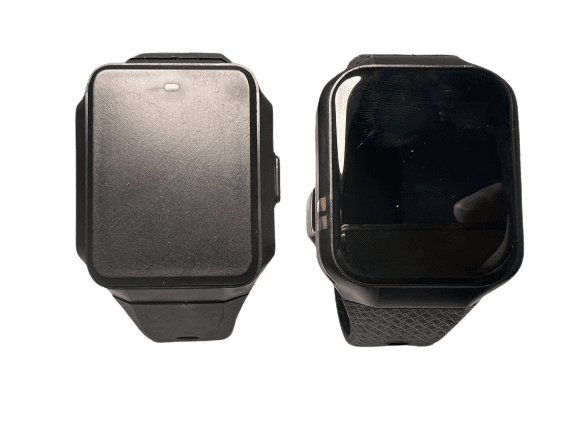 In the pursuit of enhancing correctional facility security and inmate management, iSmarch introduces the J1 and J2 smartwatches – a modern solution designed to transcend the limitations of traditional ankle bracelets. Discover unparalleled monitoring precision, cutting-edge technology, and tamper-proof reliability.
Comparison Chart: J1 & J2 Smartwatches vs. Traditional Monitoring Solutions
In the complex environment of correctional facilities, where safety and precision are non-negotiable, the choice of monitoring equipment is crucial. Our comparison chart below illustrates the stark contrast between iSmarch's J1 and J2 smartwatches and traditional monitoring solutions. This side-by-side evaluation underscores the innovation and thoughtfulness behind our specialized smartwatches, designed to meet and exceed the demands of modern correctional facility management.
Robust and Tamper-Proof
Comprehensive Health Monitoring
Endurance and Comfort
Charging Made Simple
Seamless System Integration
| Feature | J1 & J2 Smartwatches | Traditional Monitoring Solutions |
| --- | --- | --- |
| Monitoring Type | Electronic with advanced health tracking | Typically electronic with limited features |
| Tamper-Proof | Multi-layer strap with instant tamper alerts | Basic tamper detection |
| Überwachung der Gesundheit | Comprehensive: heart rate, SpO2, stress, temperature | Minimal or none |
| Charging System | Innovative on-wrist charging, bulk charging option | Often requires device removal for charging |
| Durability | IP68 rated, hypoallergenic TPE bands | Varies, often less durable |
| Location Tracking | Indoor positioning with Bluetooth beacons | Primarily outdoor GPS tracking |
| Integration | Seamless integration with existing systems | May require additional infrastructure |
| User Interface | Intuitive and user-friendly (J2 with screen) | Often non-interactive and complex |
| Anpassungsfähigkeit | High: APP SDK, adjustable settings | Low: limited to predefined features |
| Indoor Positioning Accuracy | High with master and slave configuration | Often not applicable or less accurate |
Our comparison chart is more than a list of features; it's a testament to the forward-thinking solutions iSmarch provides to correctional facilities worldwide. It represents our commitment to developing technology that not only enhances security but also the well-being and management of inmates
Beneficiaries of iSmarch Smartwatch Solutions in Correctional Facility Management
The implementation of iSmarch's J1 and J2 smartwatch solutions in correctional facilities brings a multitude of benefits to various stakeholders. Here's who stands to gain from our cutting-edge technology
Gain real-time alerts and health data, enabling a proactive approach to inmate management and security. The ease of monitoring reduces stress and increases efficiency for officers on duty.
With detailed analytics and reporting capabilities, administrators can make informed decisions, streamline operations, and ensure compliance with regulatory standards.
Access to continuous health monitoring data allows for timely medical interventions, better inmate health management, and reduced risks associated with in-facility health emergencies.
Receive a higher standard of care and well-being monitoring, contributing to their rehabilitation process and ensuring their rights and health are prioritized.
Benefit from the durable and low-maintenance design of the smartwatches, ensuring that devices are always operational and require minimal upkeep.
IT and Security Technicians
Experience straightforward integration and support, with the ability to customize applications and leverage robust data encryption for inmate privacy and security.
iSmarch Smartwatch Solution: Revolutionizing Inmate Monitoring in Corrections
Discover the iSmarch solution that's transforming inmate monitoring within correctional facilities. Our detailed video presents the J1 and J2 smartwatches—devices that go beyond traditional monitoring methods. Designed to fulfill the critical requirements of jail management, these smartwatches offer tamper-proof security, advanced health tracking, and seamless system integration. See firsthand how our technology enhances operational efficiency and inmate care, providing a safer, smarter correctional environment
iSmarch's Smartwatch Solution: Performance Excellence in Correctional Facilities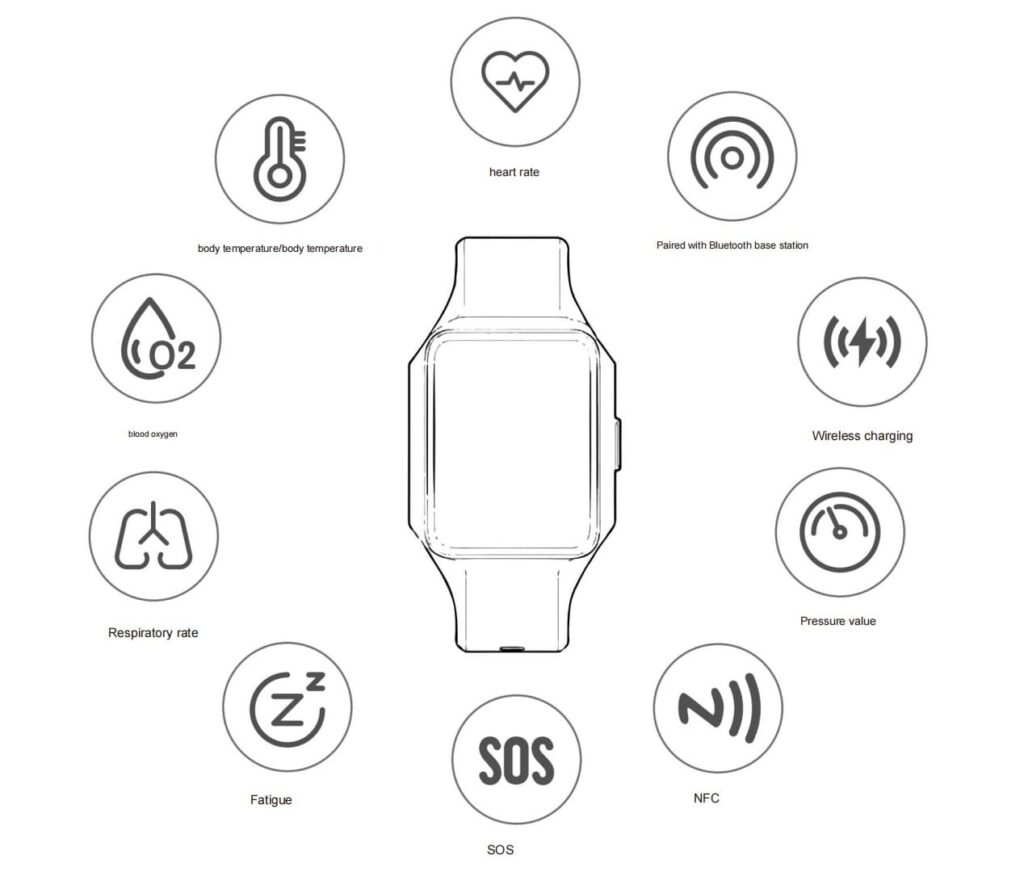 Secure Smartwatch Solution to Solve Tamper-Risk Challenges in Jail Environments
Security breaches are not an option in correctional environments. The J1 and J2 smartwatches are equipped with sophisticated tamper-proof features. A multi-layered strap with conductive materials immediately notifies the monitoring system if tampering is attempted, ensuring constant surveillance and immediate response.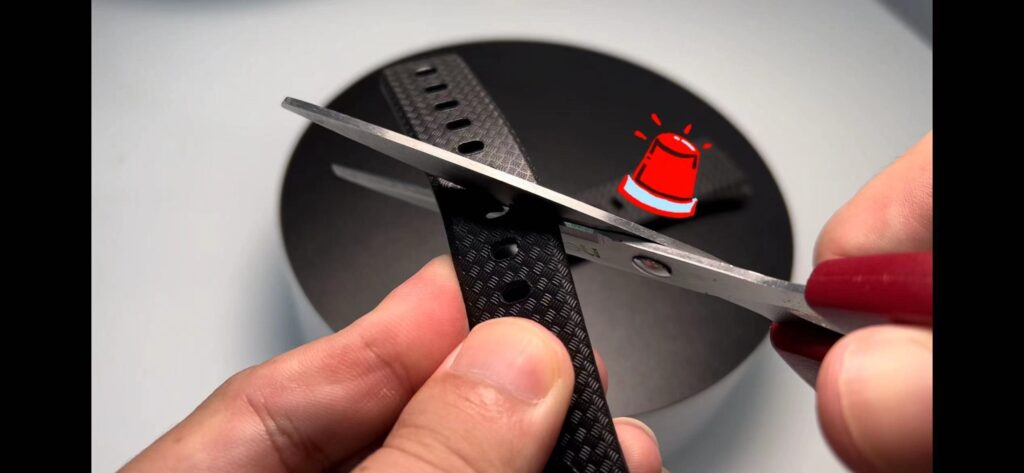 Durable and Secure Design
Constructed for the realities of correctional facility life, the J1 and J2 boast a durable design that resists wear and tear. Their hypoallergenic TPE bands and IP68 rating for dust and water resistance mean they are built to last, even in the most challenging conditions.
Innovative Charging Smartwatch Solution to Ensure Continuous Operation in Correctional Management
Maintaining continuous operation is critical. That's why we've developed an innovative charging box, managed by facility staff, which allows the smartwatch to remain on the inmate's wrist. For larger institutions, our bulk charging station charges up to 50 devices simultaneously, optimizing operational efficiency.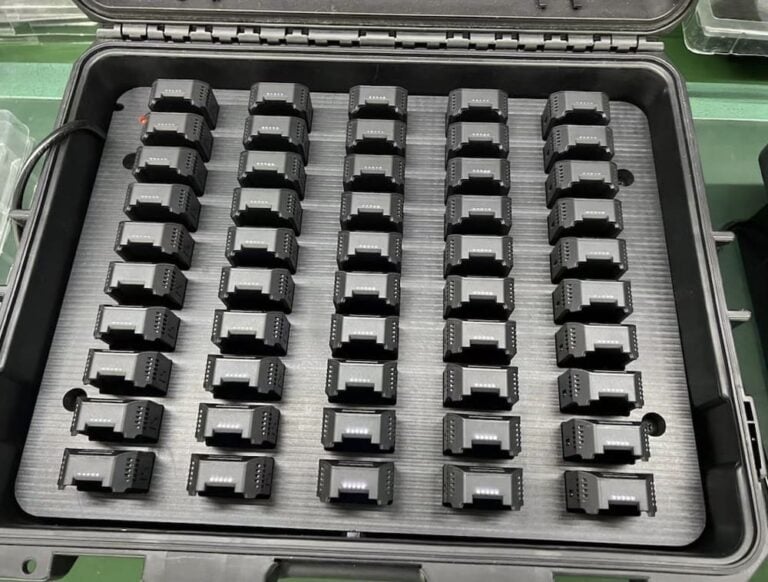 Proactive Health Smartwatch Solution to Address Inmate Well-Being in Correctional Facilities
Go beyond location tracking with comprehensive health monitoring. The J1 and J2 measure vital signs like heart rate, stress levels, and SpO2, providing valuable insights into the well-being of inmates and supporting proactive health management.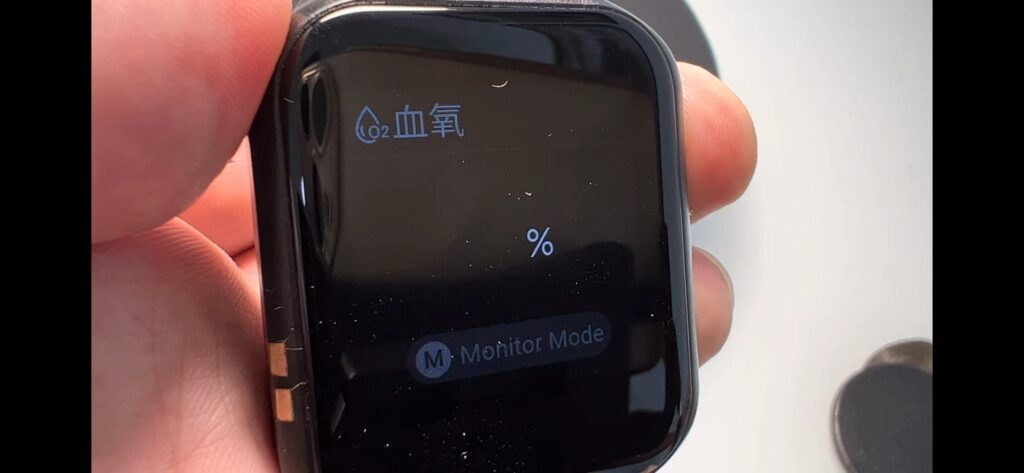 Seamless Integration Smartwatch Solution to Complement Existing Infrastructure in Jail Management
Our smartwatches seamlessly integrate into your existing security infrastructure. With Bluetooth broadcasting protocols and customizable connectivity options, the J1 and J2 synchronize effortlessly with your facility's systems, enhancing monitoring capabilities and data coherence

Supporting Correctional Facility Operations
iSmarch's J1 and J2 smartwatches are not just products; they are integral components of a secure correctional operation. Our devices support the complex needs of facility operations by providing reliable and immediate data, ensuring that your staff remains informed and in control at all times.
Embrace the power of data with the J1 and J2 smartwatches. Each interaction, from a heart rate fluctuation to a location change, is captured and stored securely. This data is then accessible for analysis, enabling your facility to make data-driven decisions that enhance security protocols and inmate management strategies.
Cutting-Edge Locking Mechanism
Security is reinforced with our state-of-the-art locking mechanism. The latest update brings a more substantial and heavier magnetic lock, augmenting the performance of the lock's ability and thus enhancing the overall safety features. Inmates and staff alike can have peace of mind knowing that the integrity of the monitoring device is uncompromised.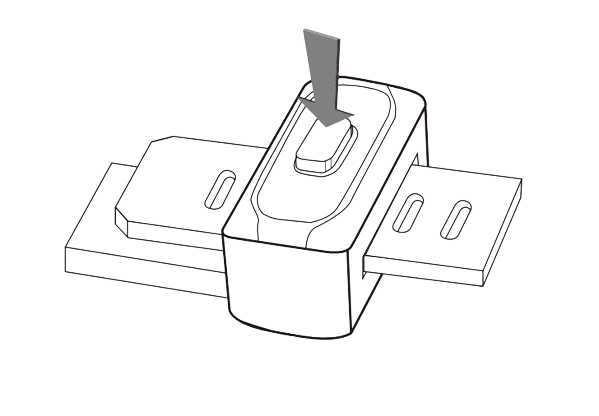 Commitment to Technological Innovation
Unter iSmarch, we are committed to innovation that empowers. Our smartwatches come equipped with APP SDKs and Bluetooth broadcasting protocols, enabling your technical team to develop custom applications and integrate seamlessly with existing Bluetooth gateways for real-time data transmission.
Why Choose iSmarch's Smartwatch Solutions
Choosing iSmarch means opting for a monitoring solution that puts security and innovation at the forefront. The J1 and J2 smartwatches are designed to overcome the drawbacks of traditional ankle bracelets, offering a tamper-proof, health-conscious, and integrative approach to inmate surveillance. With our watches, your facility will lead the way in implementing a comprehensive, secure, and humane monitoring system.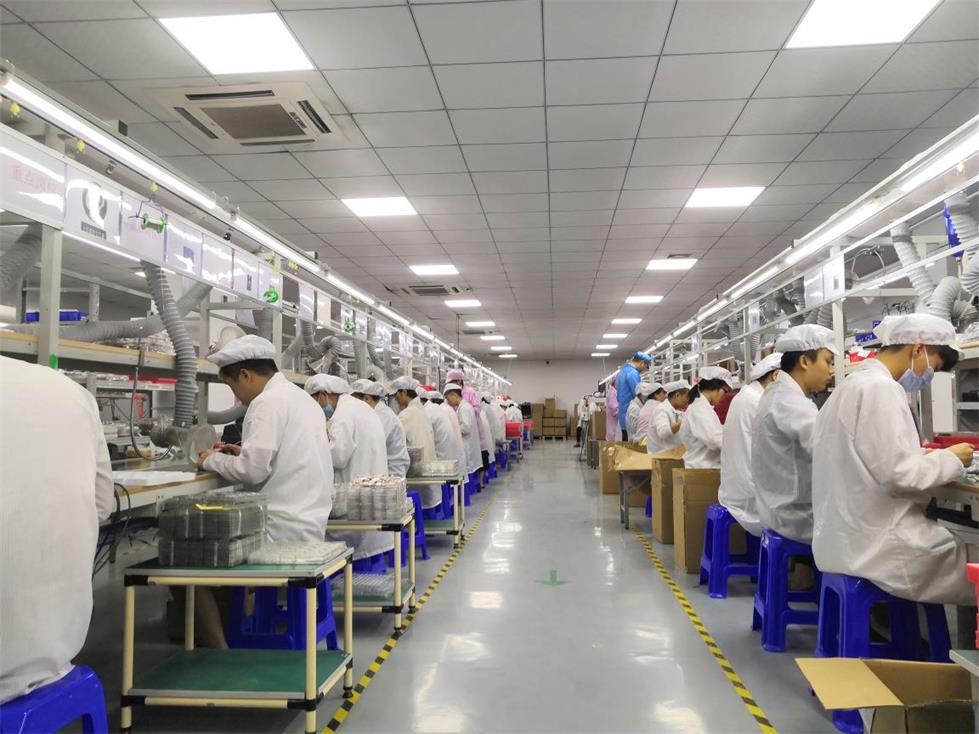 Precise Indoor Positioning Smartwatch Solution to Fix Tracking Gaps in Correctional Facilities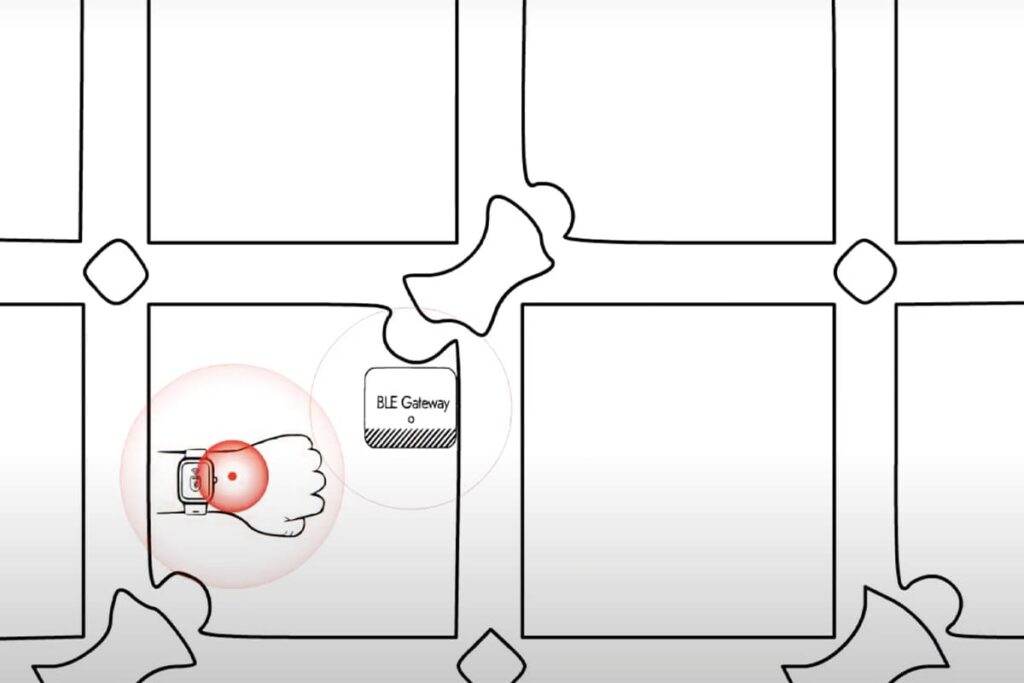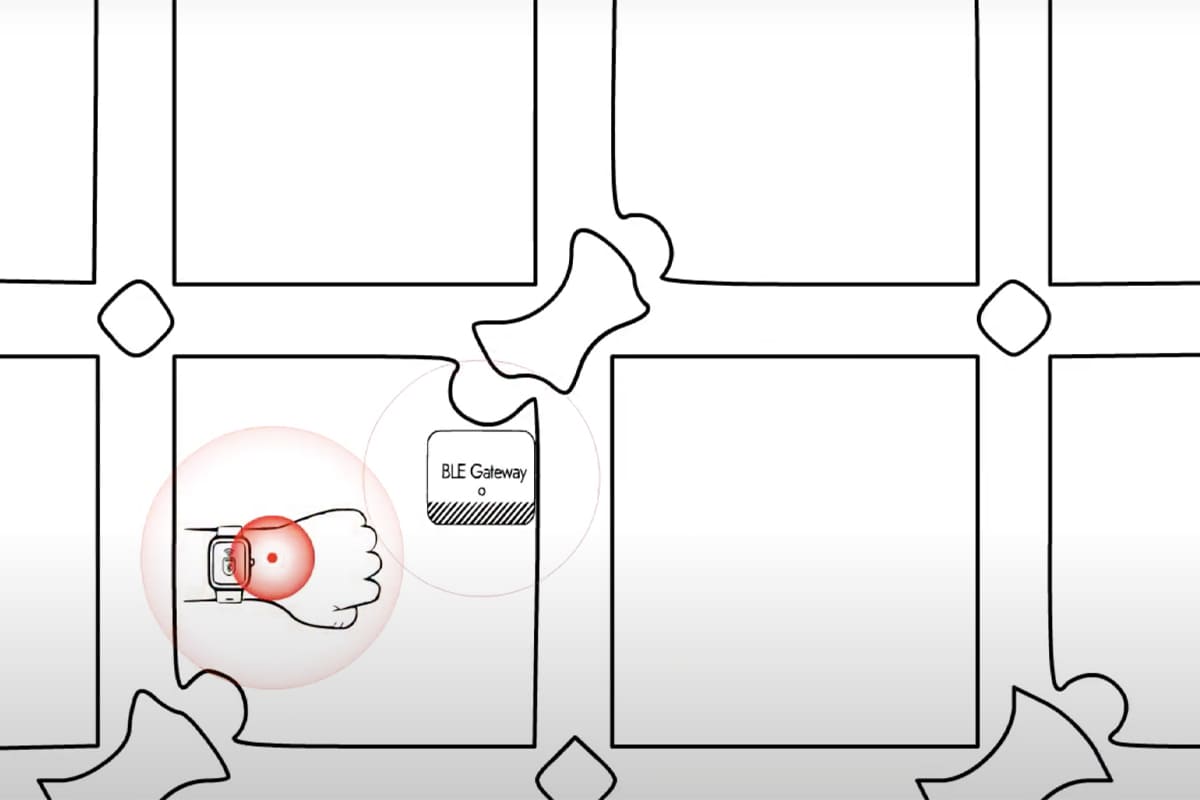 Advanced Indoor Positioning with Master and Slave Smartwatches:
iSmarch's J1 and J2 smartwatches redefine indoor tracking in correctional facilities. With built-in Bluetooth beacons, these master and slave watches offer unparalleled accuracy in indoor positioning, ensuring that you have precise information on each individual's location within the facility.
Beacon Technology for Room-Level Monitoring:
Each smartwatch emits a signal to pre-installed Bluetooth gateways in specific rooms. This means that as soon as an individual wearing the smartwatch enters a room, their presence is detected and logged, providing real-time location data to facility managers
Dual Indoor Positioning Options:
To cater to various operational needs, we offer two distinct indoor positioning options with our smartwatches:
Master Smartwatch Option: Utilizes the built-in beacon for a straightforward and cost-effective solution.
Enhanced Beacon Deployment: Integrates with additional beacons deployed throughout the facility, offering a higher level of precision and expanding the indoor positioning coverage.
Enhanced Safety and Operational Efficiency
The integration of beacon technology into our smartwatches not only serves the purpose of monitoring but also significantly increases operational efficiency and safety within your facility. With the G1 and G2, you can maintain a vigilant eye on movement patterns and respond proactively to any incident within the premises.
Flexible Solutions for Diverse Requirements
Whether you prioritize broad coverage or detailed accuracy, iSmarch's smartwatches adapt to your facility's requirements. Our technology is designed to provide you with flexible solutions, ensuring that your indoor positioning system is as unique as your facility.
Are you interested in our advanced smartwatches solutions for correctional management? Excited about tailor-made solutions for your needs? Reach out to us now!