iSmarch: Tailored Smartwatch Solutions for Comprehensive Parkinson's Care
In today's digital age, many seek a reliable Smartwatch-Hersteller oder solution provider that truly understands the nuances of Parkinson's care. iSmarch excels in this domain. With our groundbreaking technology, we tailor smartwatch solutions that make a difference in the lives of Parkinson's patients and their caregivers.
Accurate Movement Analysis:
Why it's essential for Parkinson's care: Tremors, a hallmark of Parkinson's, often challenge both patients and caregivers. Differentiating between deliberate movements and these tremors is crucial for monitoring and intervention.


iSmarch's distinctive edge: The accelerometers and gyroscopes in our flagship smartwatches, such as the X3 Plus, pave the way for detailed movement tracking. By coupling these sensors with custom algorithms designed specifically for Parkinson's patients, our smartwatches analyze tremors with unparalleled precision, ensuring comprehensive movement analysis.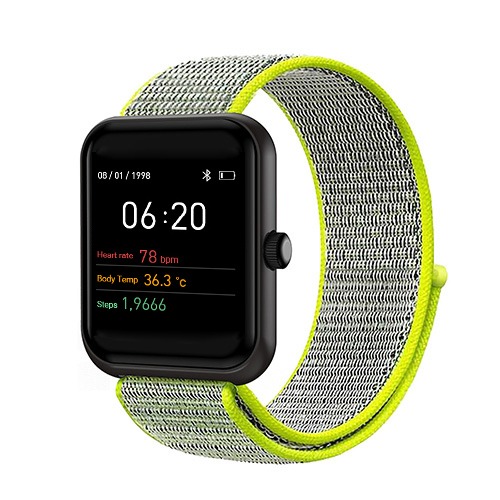 Designed specifically for Parkinson's patients, the X3 Plus smartwatch is a beacon of health technology. With precise SpO2 readings via PPG technology, accurate temperature monitoring, and comprehensive heart metrics, it offers unparalleled health oversight. Key safety features include a unique social distancing alert system and an SOS function. Paired with NFC capabilities, and seamless Bluetooth integration, the X3 Plus is the epitome of patient-centric care in wearable form.
User-Friendly:
Why it's paramount: An intuitive and easily navigable interface is vital, especially when considering the potential motor and cognitive challenges Parkinson's patients might face.


iSmarch's unique offerings:

Diverse Screen Options: We understand the diverse needs of users. Whether you seek an interactive feedback mechanism through our smartwatches or prefer the discretion of a screen-less model, iSmarch caters to every need.
Superior Battery Performance: Devices such as the J3 showcase our commitment to longevity, boasting a battery that supports prolonged monitoring.
Ergonomic Designs for Comfort: Our designs, such as the C1 and SH09, prioritize comfort and usability, making them perfect for all ages, especially seniors and children.
Durability and Resistance: Devices like J3 is resistance to water, dust, and shock, ensuring it's resilient in various conditions.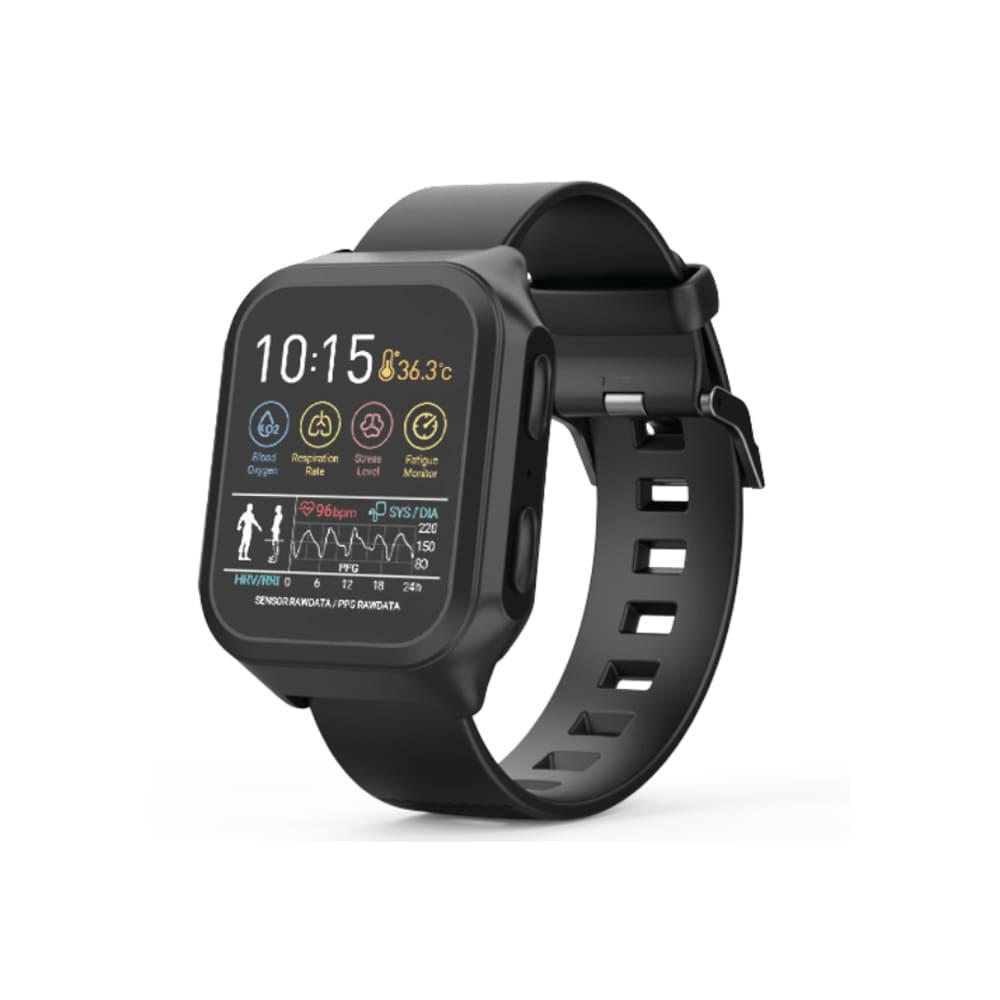 Equipped with advanced LORAWAN technology, the J3 smartwatch emerges as a beacon for Parkinson's care. Alongside the integration of BLE5.2 and built-in GPS, the J3 specializes in precise patient tracking, particularly in semi-open environments. This becomes crucial for Parkinson's patients, ensuring they are always within a secure radius and can be swiftly located if needed. Dive into impeccable health metrics with its precise monitoring of heart rate, blood oxygen, body temperature, and HRV(RRI). Powered by a substantial 600mAh battery, the J3 promises longevity and consistent performance. Beyond its technical prowess, the J3 is crafted with a durable exterior, fitting seamlessly into the daily challenges of Parkinson's care.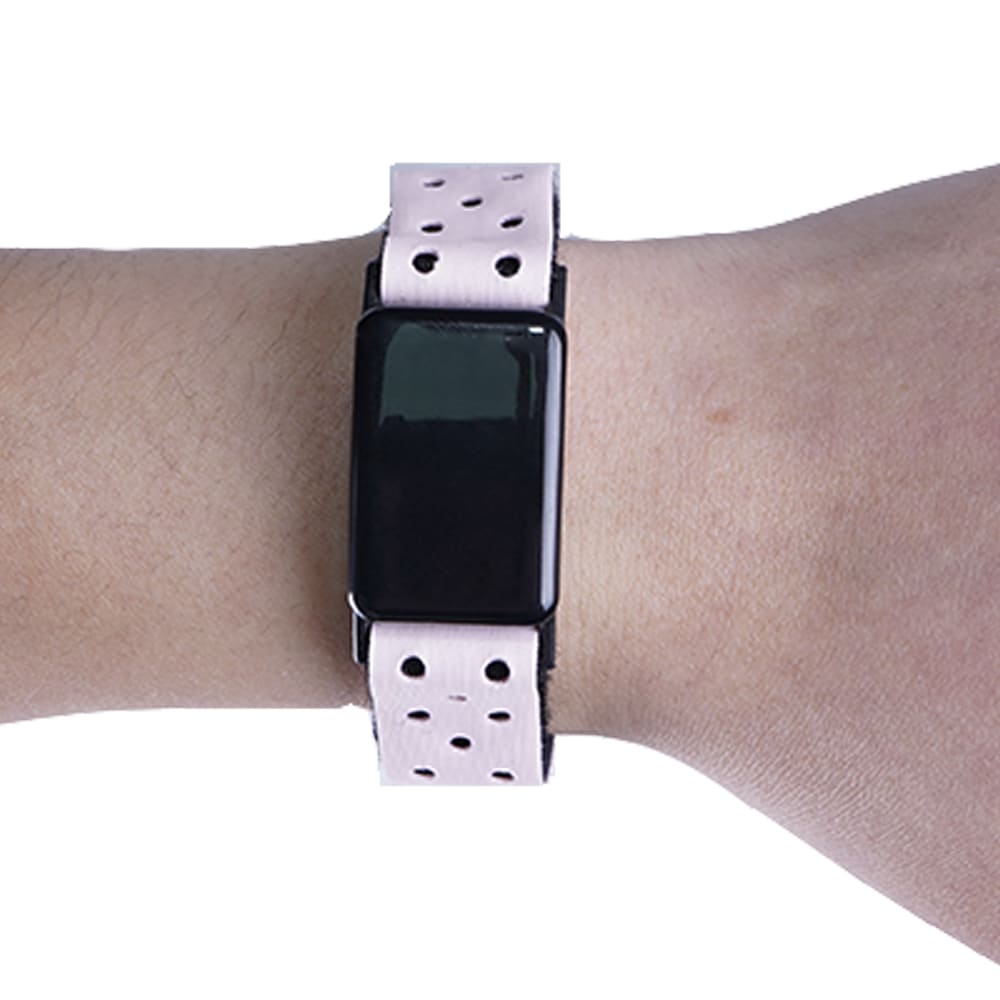 Our C1, an embodiment of cutting-edge Bluetooth-enabled healthcare technology designed with Parkinson's patients in mind. It offers indispensable functions such as PPG, SpO2, HRV, heart rate monitoring, and sleep tracking, ensuring comprehensive health oversight at the wrist. Its distinct edge comes from its compact size, expertly designed for the elderly or women with Parkinson's, offering them a discreet yet powerful health companion. The ergonomic design promises unparalleled comfort, a crucial factor for Parkinson's patients who require consistent monitoring. With a focus on 100% indoor performance, the C1 guarantees consistent tracking in the comforts of one's home.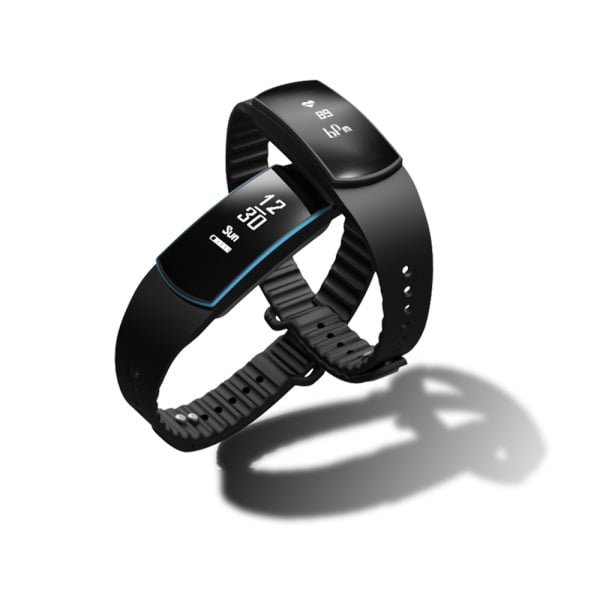 The SH09-HTO2, a pinnacle of wearable healthcare technology fine-tuned for Parkinson's care. Boasting critical features like PPG, SpO2, HRV, heart rate monitoring, and sleep analysis, it delivers an unrivaled health snapshot right at your fingertips. What sets the SH09-HTO2 apart is its elegant compactness and feather-light design, making it a preferred choice for elderly Parkinson's patients or women seeking a blend of style and functionality. This meticulously crafted device promises not only unyielding accuracy but also comfortable wear, ideal for continuous indoor monitoring.
Customizable User Interface (UI):
Why it's vital for Parkinson's care: A personalized UI helps patients and caregivers log and monitor specific symptoms, making medical analysis more streamlined.


iSmarch's approach:

Open Device with G Link: We empower users by offering a customizable platform. This adaptability ensures easy integration, making the smartwatch truly tailored for Parkinson's care.
Collaborative UI Development: Beyond mere customization, iSmarch offers collaborative solutions. Share your envisioned UI flowchart with us, and our tech team will translate that vision into reality, crafting a unique interface that resonates with users.
Reliable Location Tracking:
The significance for Parkinson's patients: Whether indoors or outdoors, real-time location tracking is indispensable for ensuring the safety and well-being of Parkinson's patients.
iSmarch's innovations:

Indoor Positioning with Beacons: By embedding beacons within our smartwatches and pairing them with strategically placed Bluetooth gateways, we achieve precision in indoor tracking.
Advanced Outdoor Positioning: With the integration of top-notch GPS modules and the support of LoRa Gateways, our smartwatches guarantee real-time outdoor location tracking, a boon for caregivers and loved ones.


State-of-the-Art GPS Integration:
Why it's a game-changer for Parkinson's care: For patients, especially those with Parkinson's, accurate and rapid location data can be a significant factor in emergency scenarios.
iSmarch's competitive advantage:

Partnerships with Industry Leaders: Our collaboration with some of the most significant GPS manufacturers in China reinforces our commitment to quality. Our integration with ceramic Athena further amplifies the reliability and speed of GPS readings, setting new industry standards.
Unparalleled PPG Sensor Precision:
Its importance in health monitoring: For a comprehensive health snapshot, especially in conditions like Parkinson's, PPG sensors play a pivotal role. Their precision determines the reliability of the health metrics obtained.


iSmarch's unmatched capabilities:

Industry-leading Sampling Rate: Our PPG sensors, with their 500 Hertz sampling rate, are truly revolutionary. This high rate ensures every heartbeat nuance gets captured, translating to richer and more precise health data.
Comprehensive Metrics from a Single Sensor: While many rely on multiple sensors, our advanced PPG sensor, paired with our proprietary algorithms, delivers a myriad of readings, including heart rate, SpO2, respiration rate, HRV, sleep patterns, and more. This ensures comprehensive monitoring with minimal intrusion.
Robust Connectivity Options:
Why it's non-negotiable in Parkinson's care: Consistent data transmission is especially crucial during emergencies. It can mean the difference between timely intervention and missed opportunities.


iSmarch's diverse solutions:

Multiple Transmission Options: Understanding the diverse needs of different setups, iSmarch offers a plethora of connectivity options. Whether it's Bluetooth, LoRa, CAT-M, or NB-IoT, our smartwatches ensure seamless data transfer, making sure no critical information is ever lost.
Enhanced Accessibility with Physical Buttons:
Why it's important: For Parkinson's patients, physical interactions can sometimes be easier and more intuitive than touch screen navigation, especially during tremor episodes.


How iSmarch delivers: All our smartwatches come with tactile buttons, ensuring users have a reliable and consistent method to interact with their device. Whether it's to access emergency services or to navigate through features, the physical buttons serve as an essential point of interaction.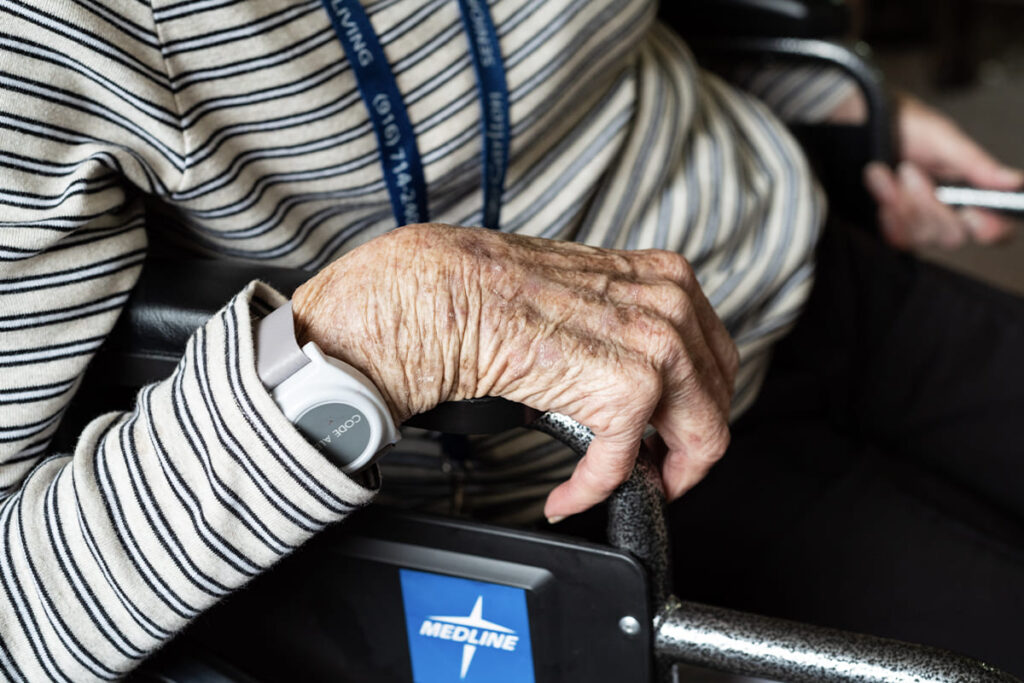 Customization – Your Vision, iSmarch's Expertise
At iSmarch, we not only understand the nuances of crafting top-tier smartwatches but also the unique requirements of our clients. Our dedication to providing tailored solutions for Parkinson's care showcases this commitment:
Building From Ground Up:

We don't just tweak existing models; if necessary, we can start entirely from scratch.
iSmarch's promise: From adapting our existing models to conceptualizing entirely new designs, our team is ready to cater to your specific needs. This encompasses ergonomic designs, specialized sensor integrations, and ensuring smooth mass production. Our goal is to deliver a product that's not only innovative but also in perfect alignment with your vision.
ID/MD Design: Craft a unique and ergonomic design tailored for Parkinson's patients.
PCB Design: Customized printed circuit board to fit the specific functionalities you need.
End-to-End Production: From the initial concept to mass production, we handle every stage with precision and care, ensuring your product meets the highest standards.


Enhanced Feature & Sensor Integration:
iSmarch's pledge: We're not limited to standard specifications. If you desire additional sensors or features for more holistic Parkinson's patient monitoring, our tech team is equipped to integrate them seamlessly. For instance:



Specialized Motion Sensors: Beyond accelerometers and gyroscopes, if there's a need for higher fidelity motion capture or other niche sensors, we are ready to incorporate them.
Advanced Environmental Sensors: Whether it's humidity, temperature, or atmospheric pressure readings, our smartwatches can be tailored to integrate these and more, providing a comprehensive environment-aware health monitoring system.
Biochemical Sensors: If the need arises for monitoring specific biochemical parameters, such as glucose levels or hydration, our expertise can make it possible, ensuring all-encompassing health data for Parkinson's patients.


Extensive Data Storage & Analysis:
iSmarch's assurance: We recognize the significance of data, especially for Parkinson's care. With our smartwatches:



Ample Storage Capacity: We provide an expansive storage capacity tailored for raw sensor data. For Parkinson's users, especially those requiring continuous monitoring, our smartwatches offer the capability to store this raw data for a minimum of seven days.
Data Retrieval and Analysis: Post-storage, the data can be easily retrieved and shared with medical professionals. This becomes invaluable for doctors who perform detailed analytics to refine treatment plans or monitor the progression of the disease.
iSmarch's Innovative Approach: While our existing Bluetooth platform couldn't support such expansive storage capabilities, we didn't stop there. In a groundbreaking move, we integrated an additional storage platform into the smartwatch. This meant running two distinct platforms concurrently in our system—a challenge that many would deem insurmountable.


Personalized User Interface (UI):
iSmarch's guarantee: An interface should be as unique as its user. Collaborate with our design experts to craft a UI that's not just intuitive but also tailored to the specific needs of Parkinson's patients and caregivers.


Advanced Positioning Technology:
iSmarch's commitment: Precision in location tracking is paramount. By offering advanced 125K and AoV positioning technologies, we ensure Parkinson's patients are mapped accurately, offering caregivers and families unmatched peace of mind.



Our aim at iSmarch is not just to provide a product, but a comprehensive solution. For us, understanding and catering to the unique requirements of Parkinson's patients is of utmost importance. By choosing iSmarch, you're partnering with a team that is unwavering in its dedication to innovation and care.
Interested in our Parkinson's smartwatches? Excited about tailor-made solutions for your needs? Nehmen Sie jetzt Kontakt mit uns auf!
Lassen Sie uns zusammenarbeiten, um das Gesundheitswesen zu revolutionieren und Lösungen zu schaffen, die wirklich etwas bewirken. Wir freuen uns darauf, von Ihnen zu hören und eine fruchtbare Partnerschaft zu beginnen.